The best homemade creamy soup recipes – a light and comforting evening meal for winter dinners
John Griffith
---
The fall-winter season is the time when we appreciate more the cocooning of the family home, surrounding ourselves with objects that make us comfortable is particularly important at this time. A cozy plaid, soft cushion, some candles but also a hot and comforting little dish to feast all our senses. And is there anything better than a winter soup or a creamy soup to warm us during the cold days? In order to help you cook the best light evening meal, here are some great suggestions for trying creamy soup recipes to lick your fingers.
Several ideas for making creamy soup recipes with your favorite seasonal vegetables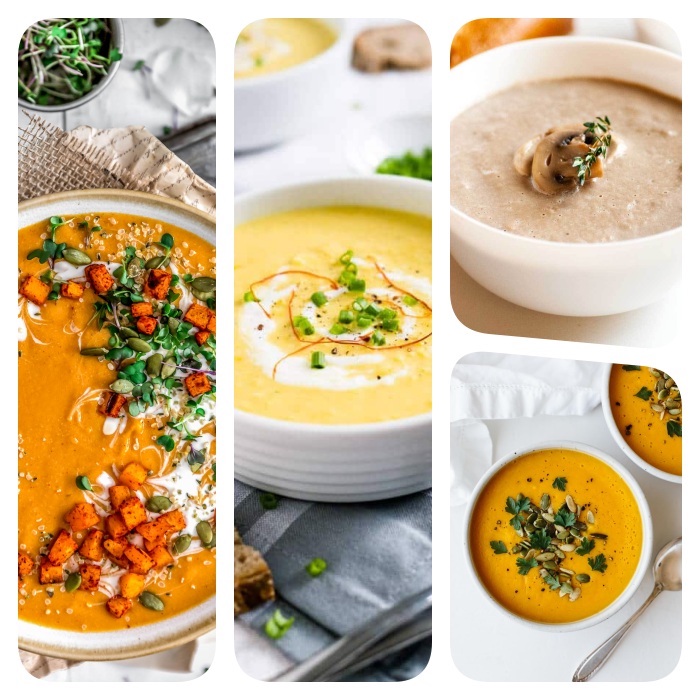 ---
Creamy soup recipes – pumpkin soup courtesy of ArchZine Studios
Ingredients needed:
15 g coconut oil
1 chopped onion
ginger
2 cloves garlic
1/2 tablespoon cumin
1/2 tablespoon turmeric
500 g sliced ​​pumpkin
2 carrots
fresh rosemary
water
200 ml coconut milk
Creamy soup recipes – pumpkin soup presented step by step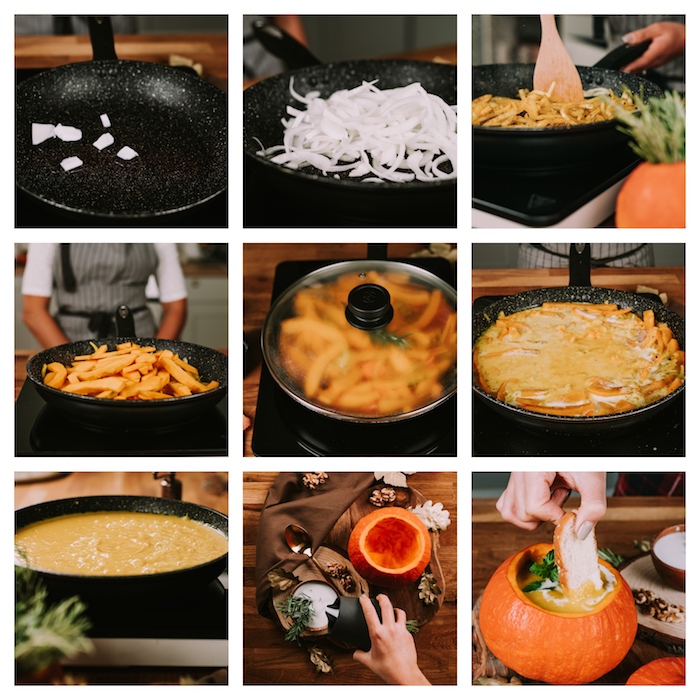 Preparation:
In a large skillet, heat the coconut oil and then add the chopped onion, ginger, garlic, cumin and turmeric. Mix the spices well.
Then add the sliced ​​pumpkin and carrots. Stir again. Pour the water, to cover the vegetables, put a sprig of fresh rosemary on top and cover. Bring to a boil and simmer over medium heat until tender.
Season with pepper and pour in the coconut milk.
Purée mixture with a blender and remove from heat.
To make a nice presentation, pour in a carved pumpkin.
Melt butter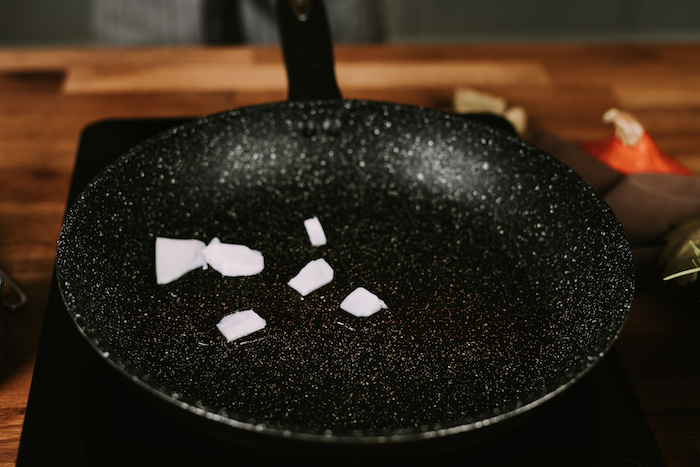 Cook onion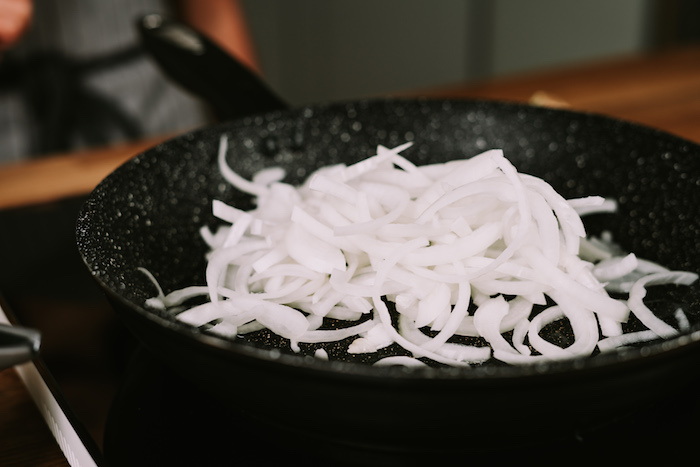 ---
Add spices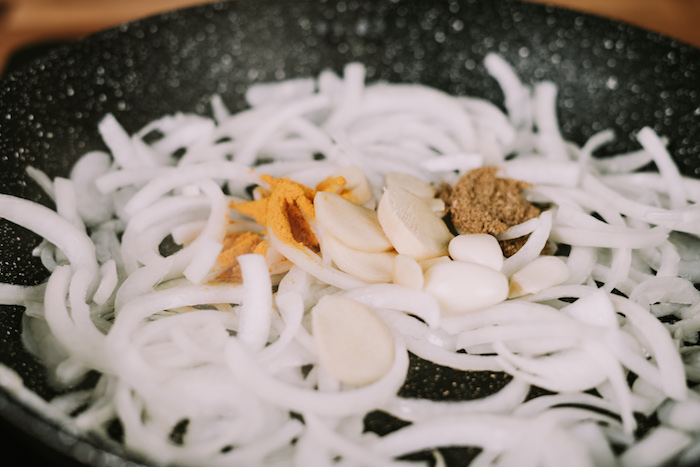 Mix well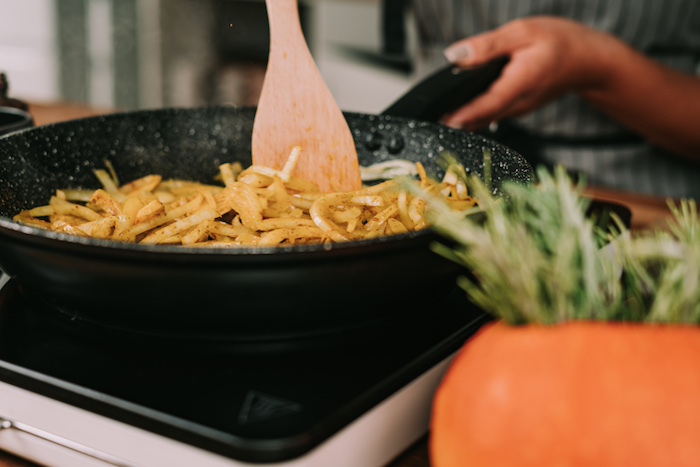 Add the pumpkin slices
Cover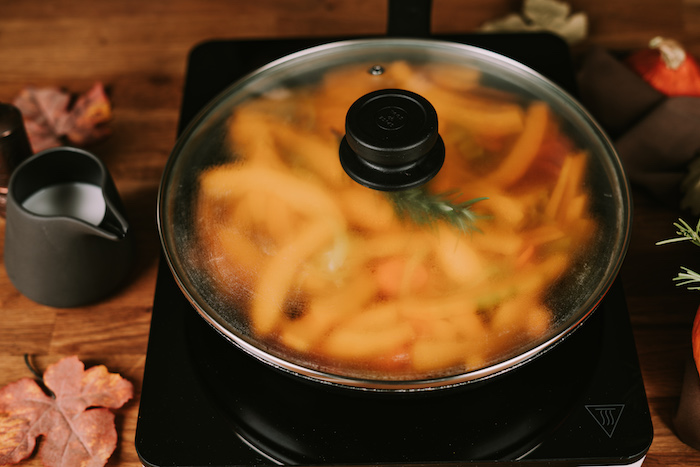 Add the coconut milk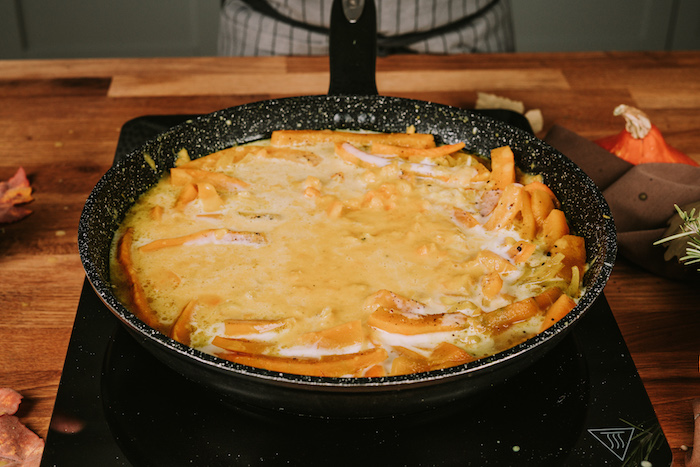 Puree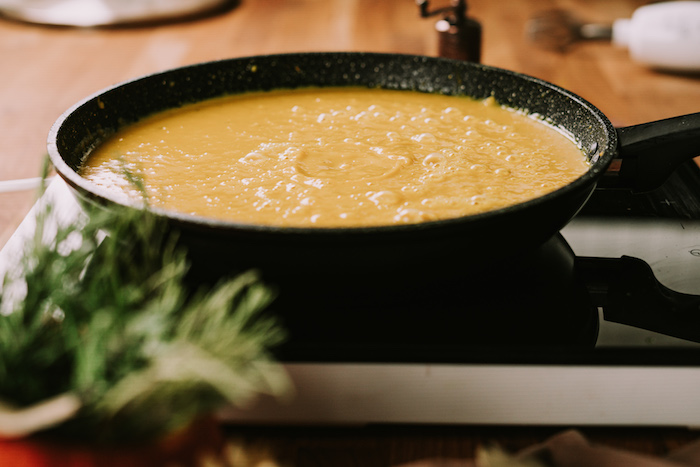 Prepare the presentation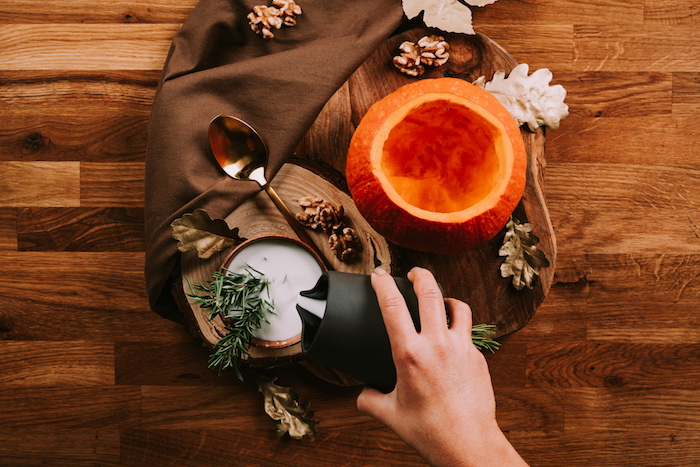 Nom, nom!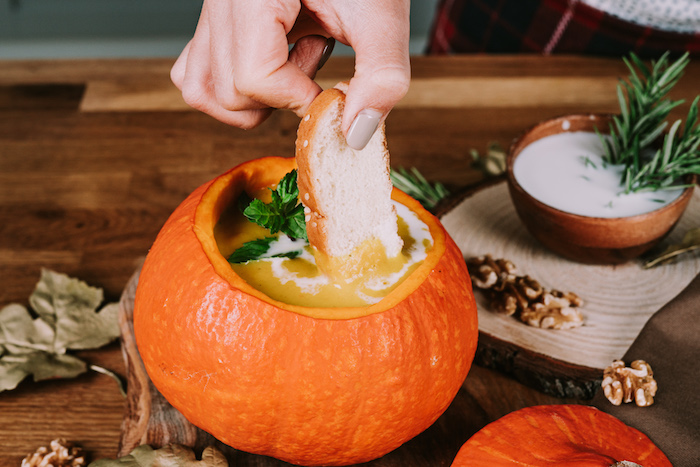 Creamy tomato soup recipe
Easy tomato soup recipe
Ingredients:
800gr fresh tomatoes
1/2 teacup + 2 tbsp olive oil
1 tbsp dried oregano
1 yellow onion
1 celery stalk
black pepper
200ml vegetable stock
The ingredients you are going to need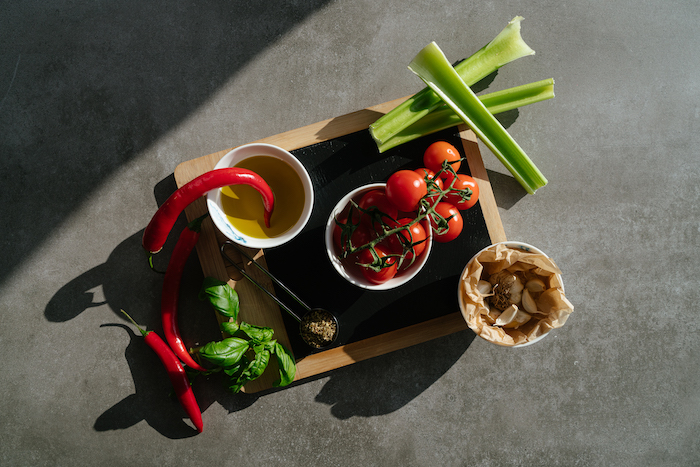 Instructions:
Cut the tomatoes and arrange them on a sheet pan. Cover them with 1/2 teacup olive oil, oregano, salt and black pepper to taste. Bake at 200 degrees for 30 minutes.
Using a hand mixer puree the baked tomatoes.
Cut the onion and celery and transfer to a sauce pan with 2 tbsp olive oil. Cook for a while then add 1/2 tbsp oregano. Add the pureed tomatoes and vegetable stock and stir well. Cook for 20 minutes.
Garnish with seeds and celery.
Sunny tomatoes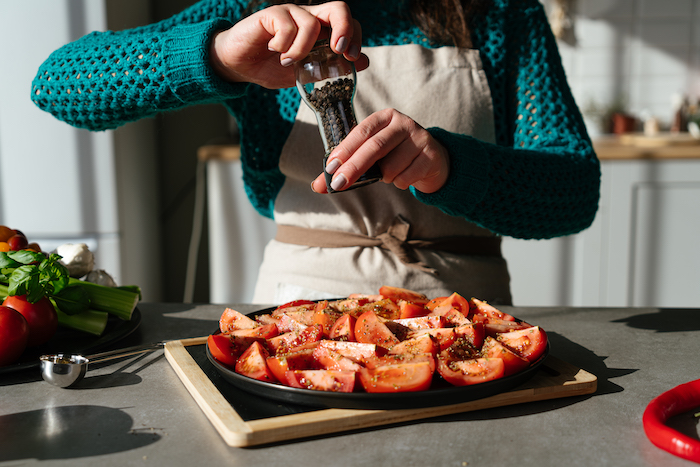 Baked with olive oil and oregano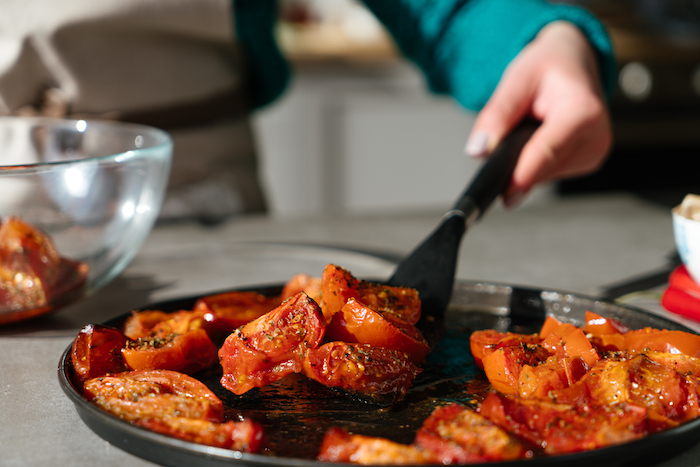 Puree the tomatoes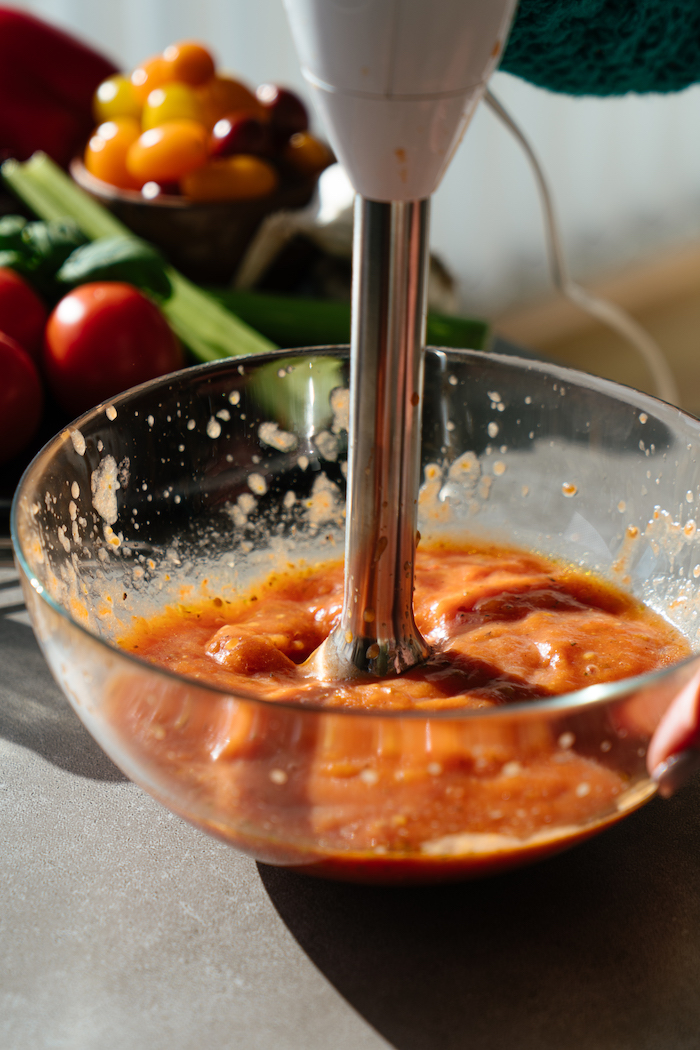 Cut the celery and onion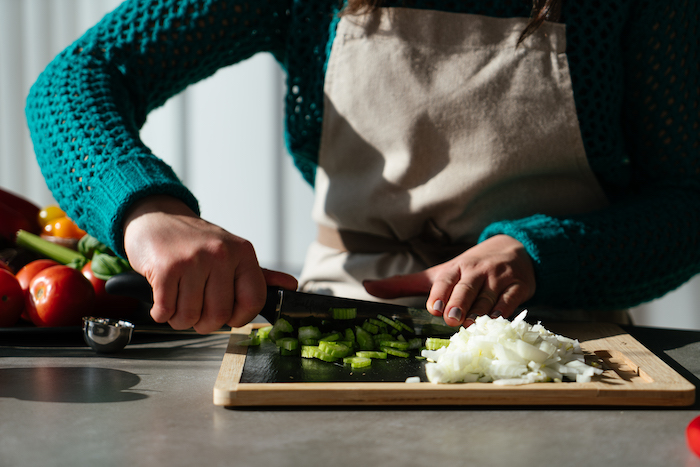 Cook for a bit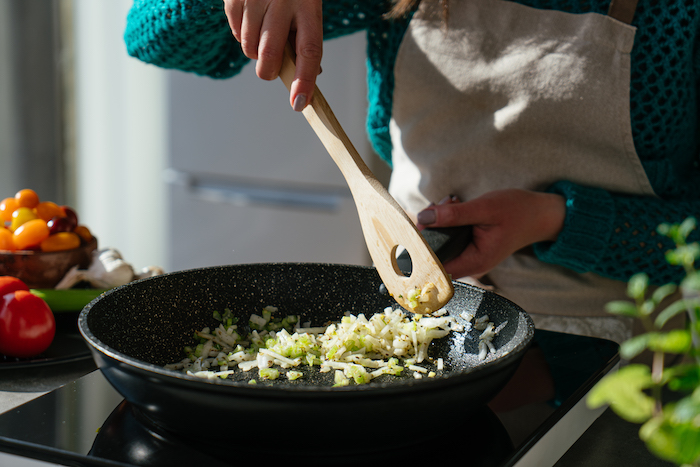 Add the pureed tomatoes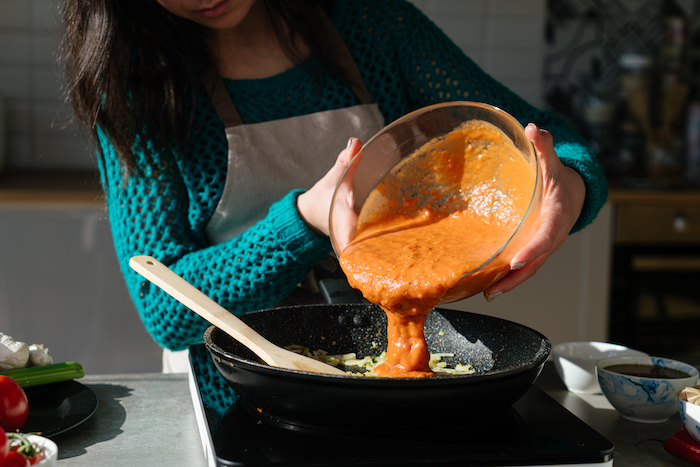 Cook for 20 minutes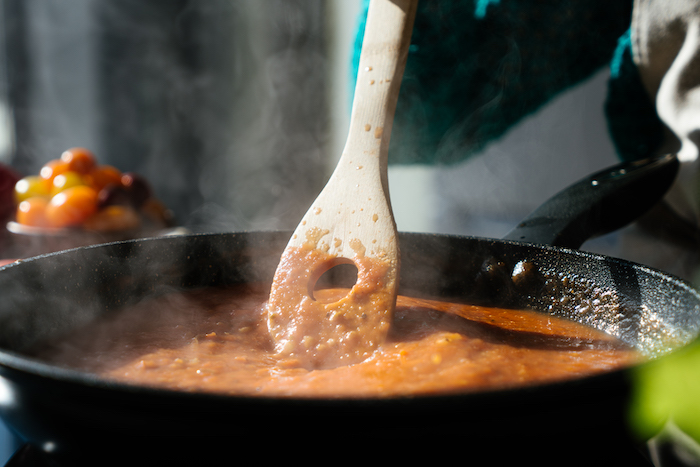 Voila! Super yummy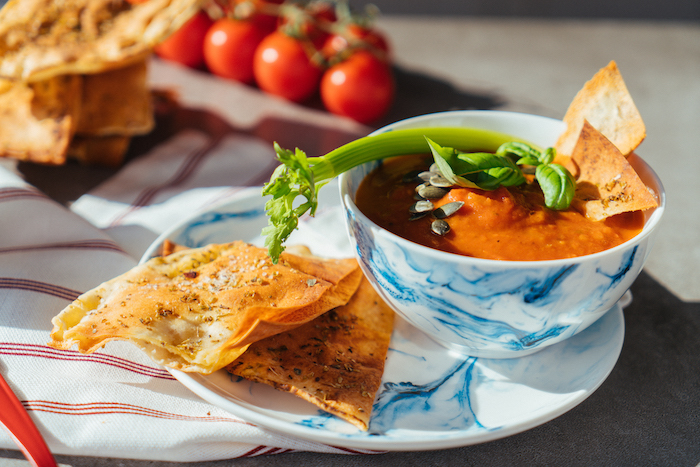 And here is a recipe for a perfect addition to any creamy soup – naan bread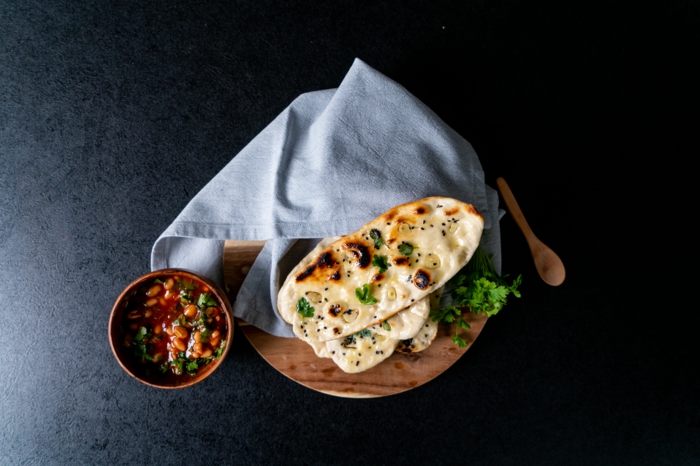 How to make naan bread?
Ingredients:
250gr sifted flour
1 tbsp powdered sugar
1 tsp baking powder
120gr yoghurt
baking soda
2 tbsp oil
warm water
garlic
parsley
black sesame seeds
water
melter butter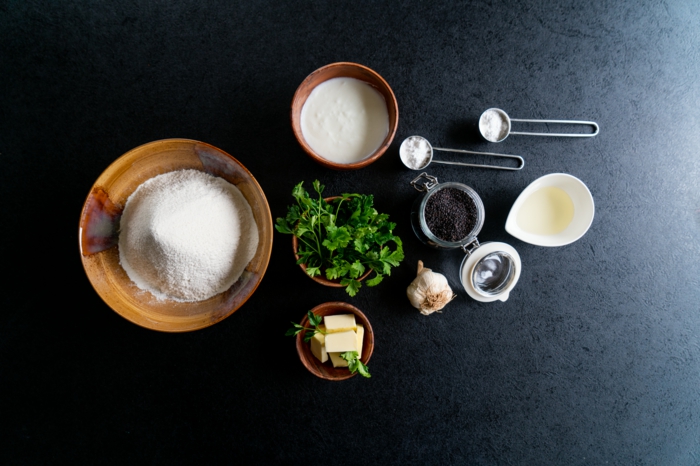 Mix the flour, sugar, baking powder in a bowl leaving space in the middle to add the yoghurt, baking soda and oil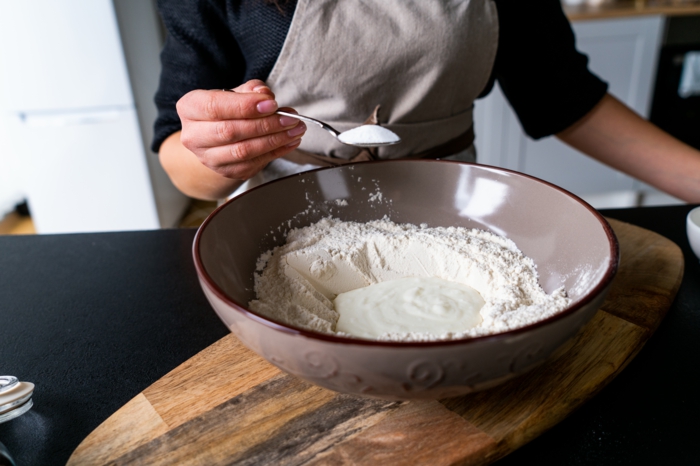 Mix everything until dough is achieved, adding warm water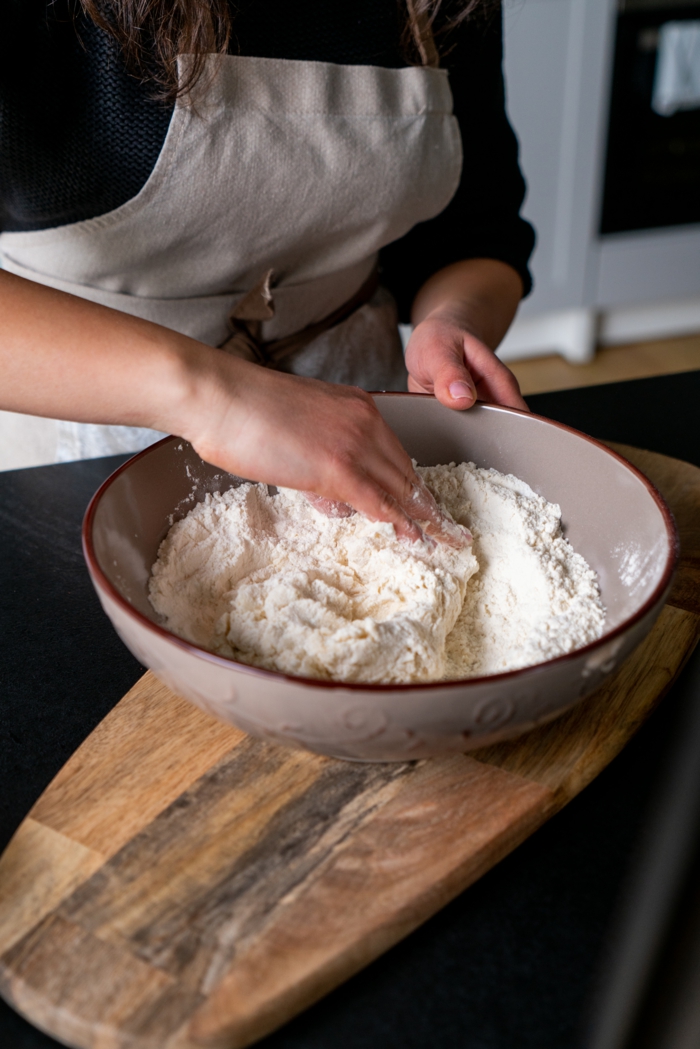 Shape into a ball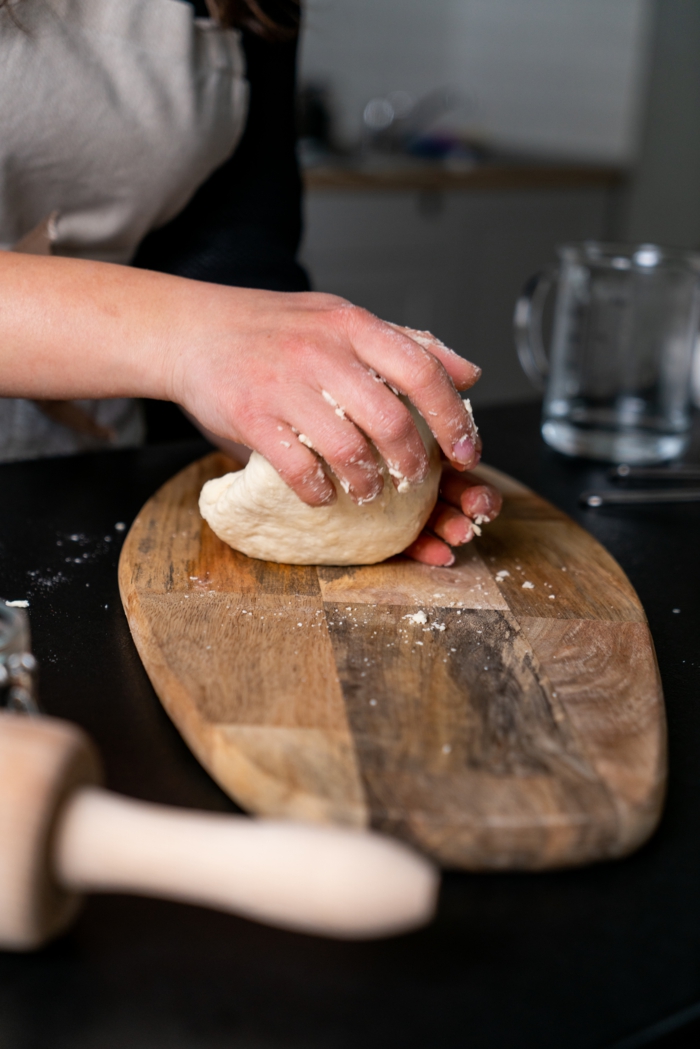 Let sit for 2-3 hours
Cut into pieces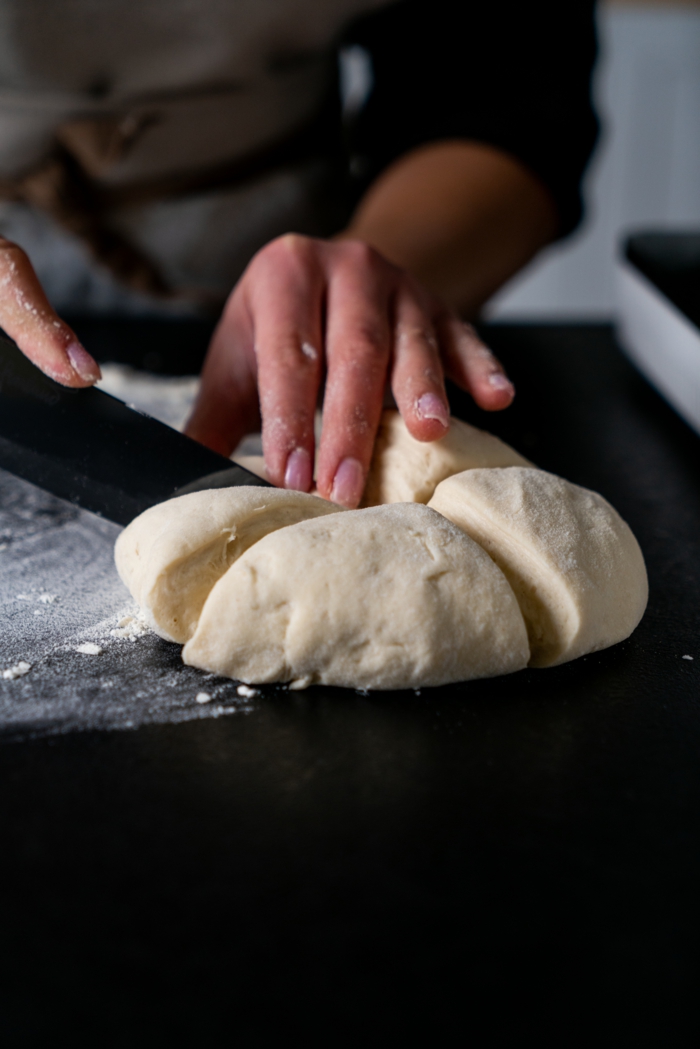 Roll out each piece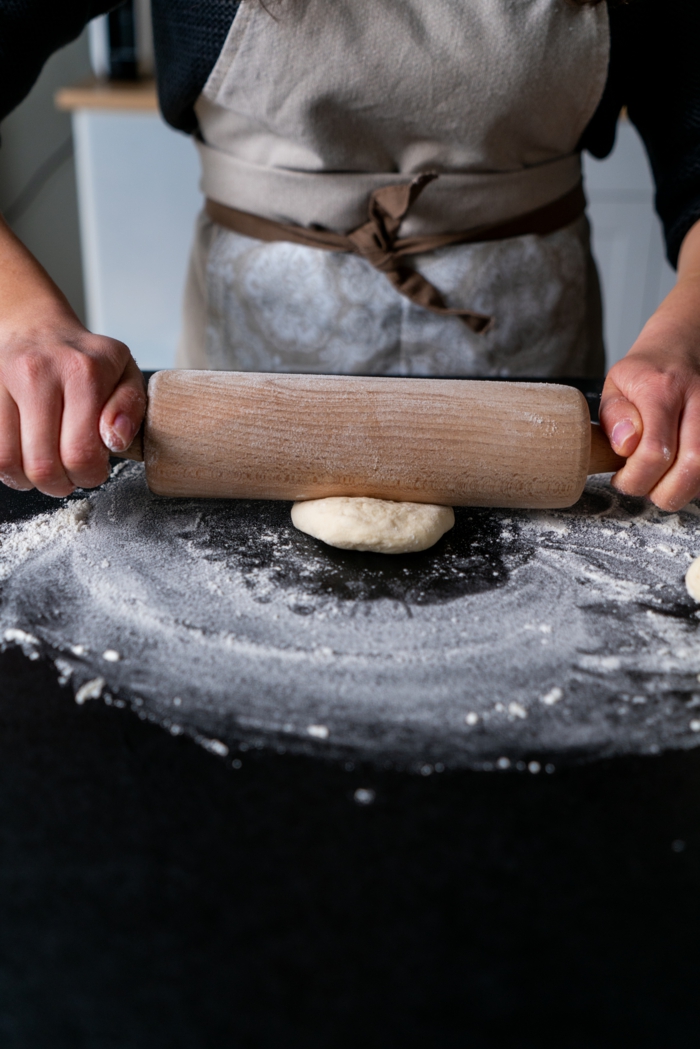 Add chopped parsley, garlic and black sesame seeds and roll out again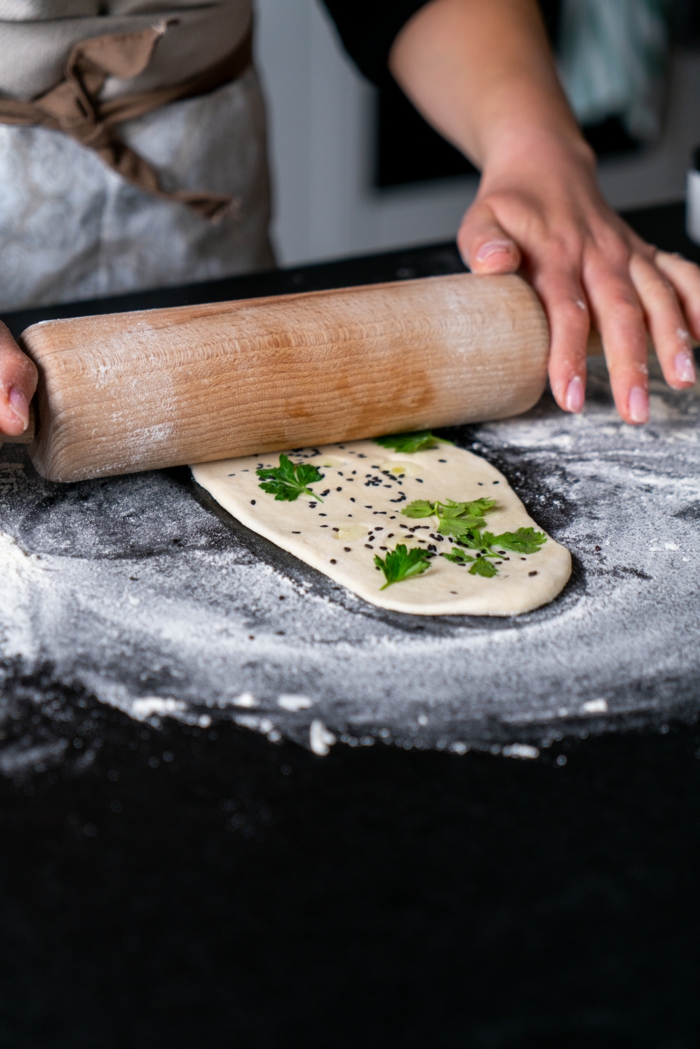 Transfer to a pan and bake on each side until brown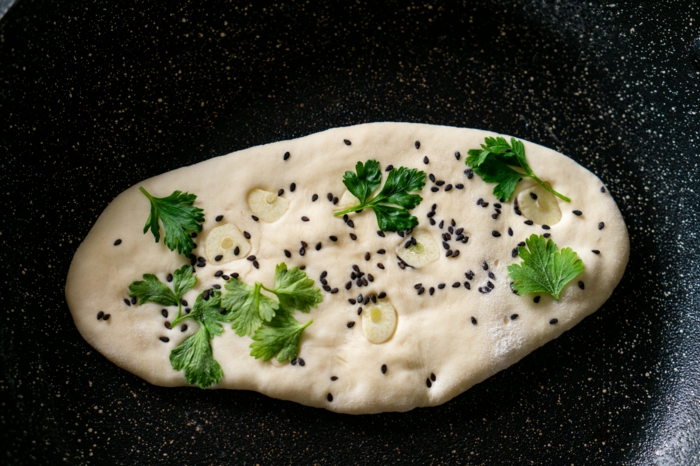 Spread melted butter on top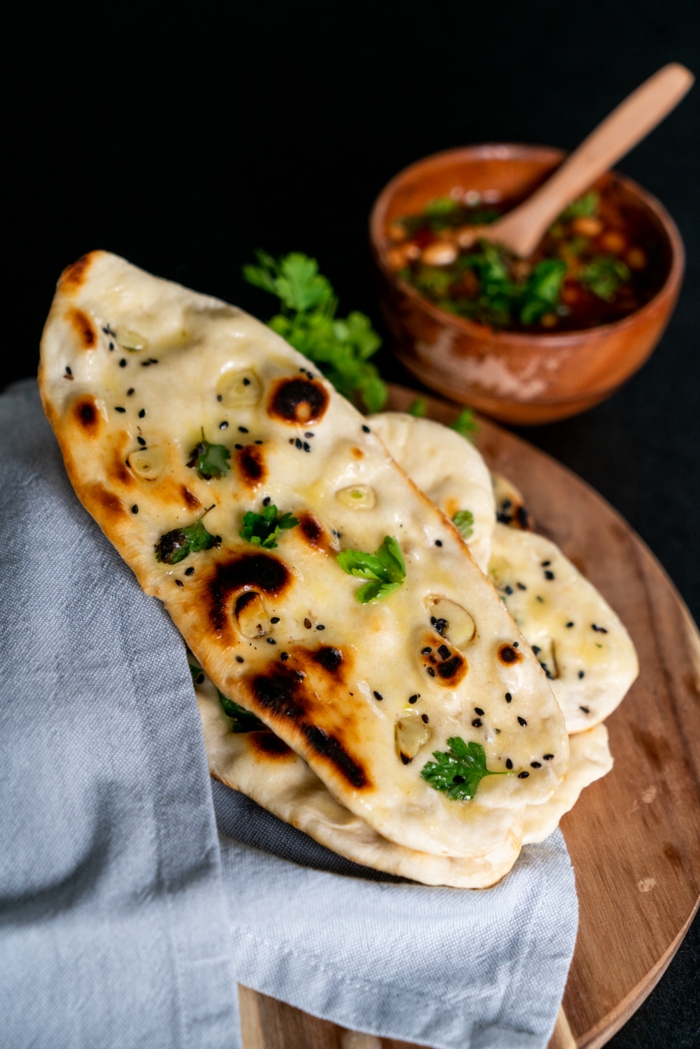 Cream of butternut squash soup – super easy
Ingredients needed:
1/4 cup unsalted butter (cut into 4 pieces)
1 medium-sized onion
1 apple peeled, seeded and cut
salt and pepper
1 1/2 kg (8-9 cups) of butternut squash, diced about 2.5 cm
4 cups chicken broth
Creamy butternut and apple soup with just 7 ingredients!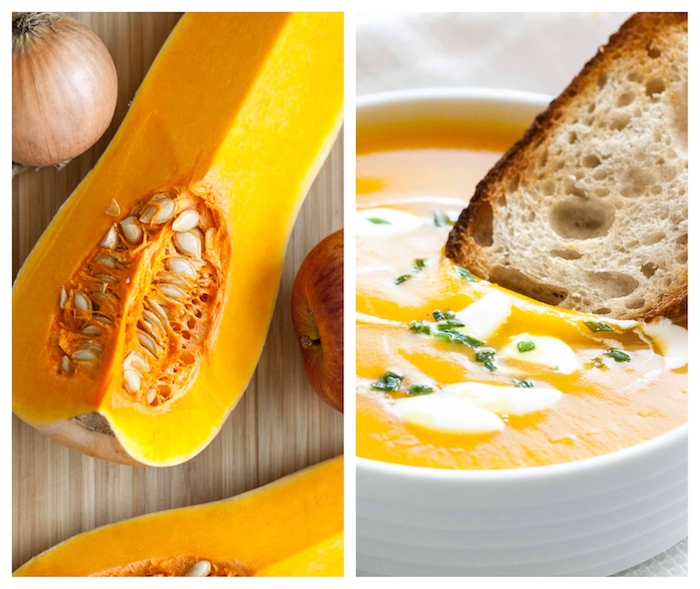 Preparation:
In a slow cooker
In a frying pan, melt 1 tablespoon of butter and sauté the onion for about 2-3 minutes over low heat and until golden brown.
Add the apple and sauté for another 1 minute or so. Add remaining butter, melt, then season with pepper and salt.
Place in slow cooker and add butternut squash and chicken broth.
Cover and cook until soft – 6 to 8 hours on low heat or 4 to 6 hours on high heat.
Stove
In a pot, melt 1 tablespoon butter and sauté the onion for about 2-3 minutes over low heat and until golden.
Then, add the apple and sauté for another 1 minute or so. Add remaining butter, melt, then season with pepper and salt.
Add squash and broth.
Reduce to low heat, cover the pot and let simmer for 30 to 40 minutes, or until the vegetables are tender.
Mash the soup:
Using an immersion blender, purée until smooth. Season with salt and pepper and add more broth or water, if necessary.
Serve in a bowl, accompanied by bread.
The perfect soup for an autumn dinner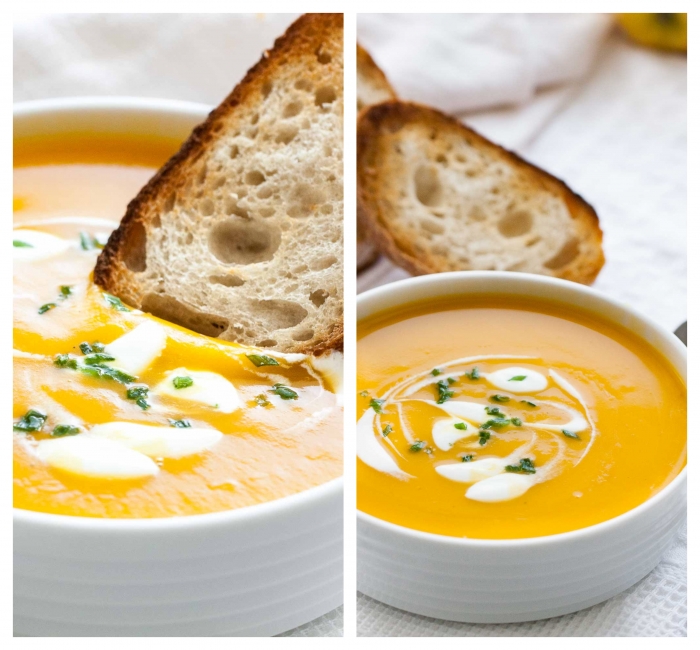 © platedcravings. com
Cream of leek and potatoes
Ingredients needed: 
4 tablespoons unsalted butter
2 leeks (white and light green only) – rinsed, cut in half lengthwise and chopped
1 onion cut into small cubes
2 russet potatoes peeled and diced
3 1/2 cups chicken broth
1/2 cup frozen peas
ground pepper and salt to taste
corn croutons
Preparation:
Melt the butter in a large pot. Add the leek, onions and potatoes and cook, stirring regularly until tender (about ten minutes).
Add chicken broth, stir and bring to a boil. Reduce heat to medium-low, cover and simmer until vegetables are tender (about 15 minutes).
Add peas and continue cooking for another minute.
Remove the soup from the heat and purée. Season with salt and pepper.
Serve with the croutons.
Leek soup with super creamy potatoes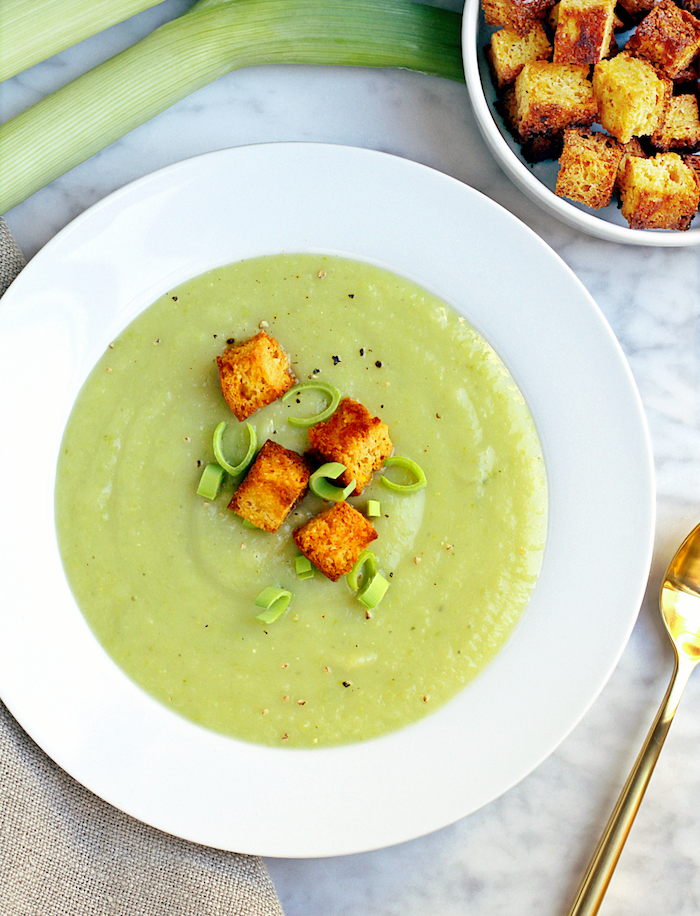 © twoofakindcooks. com
Creamy broccoli soup recipe
Ingredients needed:
1 bunch of broccoli
2 carrots, diced
1 chopped onion
2 cloves minced garlic
1 cup spinach (thawed)
a handful of chopped parsley
2 celery stalks, diced
3 tablespoons natural Greek yoghurt
1/3 cup grated cheese (mozzarella, cheddar or other)
3 cups vegetable broth
1 teaspoon of salt
ground pepper
Cream of broccoli soup with fresh carrots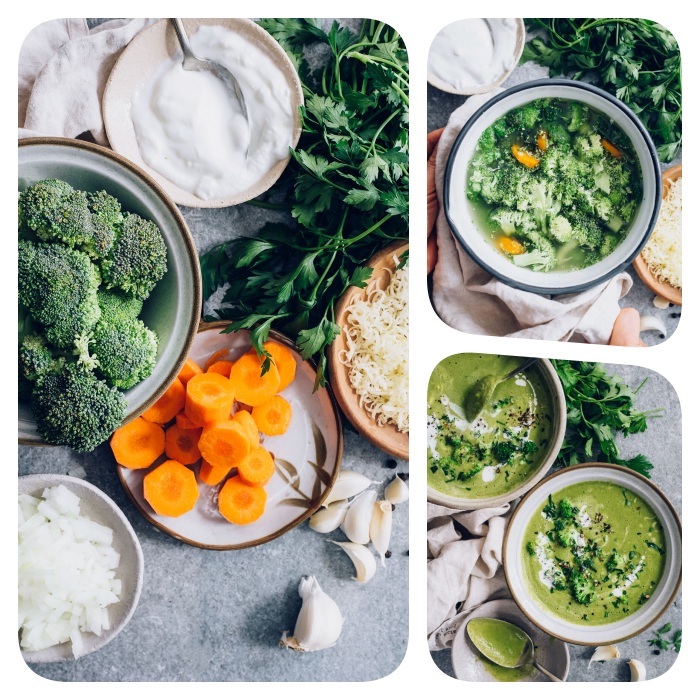 Preparation:
Place carrots, onions, spinach, celery stalks and garlic in a medium sized soup pot and cover with broth.
Bring to a boil over medium heat and simmer over low heat for about 20 minutes.
Add broccoli and simmer another 5 minutes.
Pour cheese and parsley, season with salt and pepper and mix with a hand mixer.
Add the yogurt and stir well to incorporate.
Pour in small bowls and serve hot.
A creamy green soup to fill you up with energy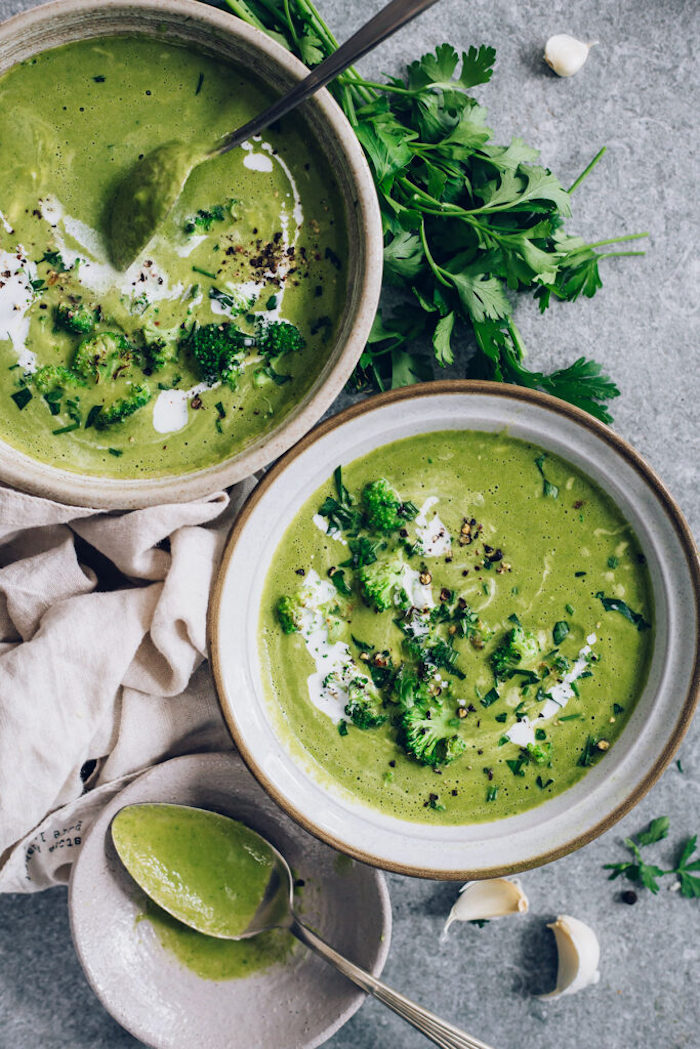 © helloveggie. com
Creamy tomatoes and basil soup
Ingredients needed:
1 1/3 kg of tomatoes (including 900 g of Roma cut in half and the rest – cherry tomatoes)
1 medium onion, chopped
6-10 cloves of garlic
3 large carrots cut in half
1/3 cup of olive oil
pepper and salt
4 cups vegetable or chicken broth
2 tablespoons balsamic vinegar
1 / 4-1 / 2 teaspoon red pepper flakes
2-4 tablespoons basil pesto
Creamy tomatoes with basil for a refined taste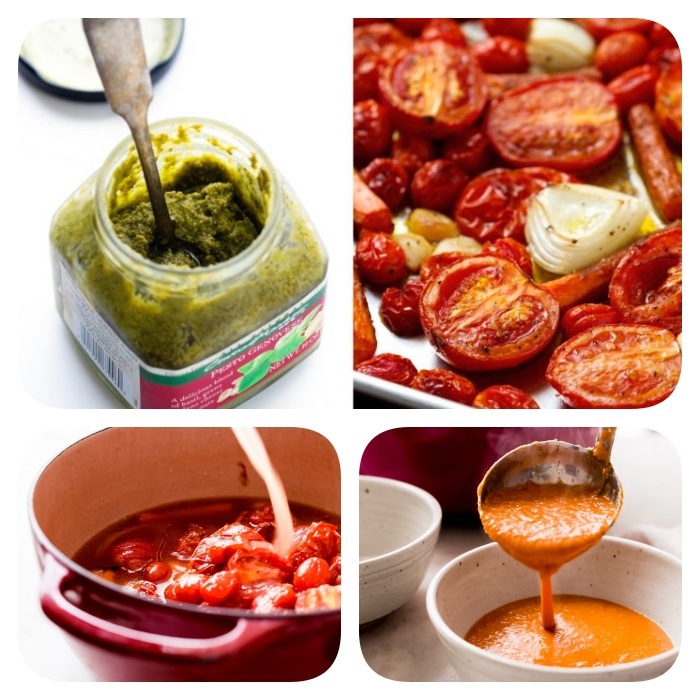 Preparation:
Preheat the oven to 180º C.
Store tomatoes, onions, garlic and carrots in a large baking sheet. Sprinkle with olive oil, season with pepper and salt and mix well.
Bake for about an hour, not forgetting to stir halfway.
 Place the vegetables together with the juice in a blender and mix until soft.
Pour the mashed potatoes in a Dutch oven and heat over low heat. Add the chicken broth and let heat for 5 to 7 minutes.
Serve in bowls and garnish with a dash of balsamic vinegar, red pepper flakes, pesto and some fresh basil.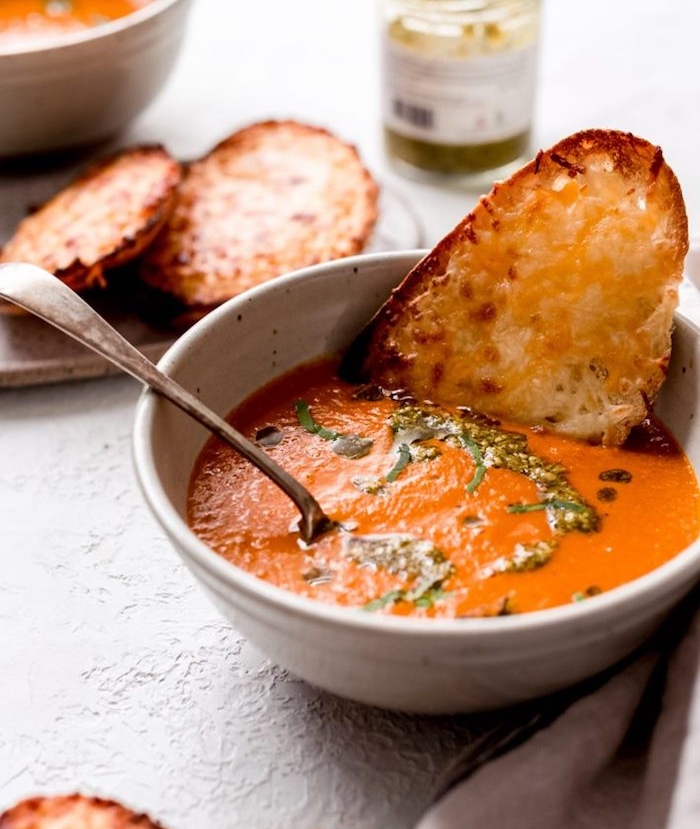 © littlespicejar. com
Creamy chestnut soup recipe
Ingredients needed:
4 bacon strips, diced
1 tablespoon unsalted butter
1 sliced ​​carrot
2 small shallots coarsely chopped
1 celery stalk
1 small leek cut (about a cup)
kosher salt and ground pepper
5 cups chicken broth
canned chestnuts (400-500 g)
1/2 cup thick cream
fresh cream, chopped chives and grated nutmeg to garnish
Preparation:
Place the bacon in a large saucepan and cook until crisp (8 to 10 minutes). Carry the bacon on a bottom plate covered with paper towels (to absorb oil), keeping a teaspoon of the oil anyway. In the same saucepan, melt butter and add carrot, celery, leek and shallots. Season with salt and pepper. Cook over medium heat until tender and golden (8 to 10 minutes).
Add broth and chestnuts to the pan. Simmer, half cover and cook until all ingredients are tender (about 30 minutes). Let cool a little and puree in a blender, until a creamy consistency is achieved. Return to the saucepan, add the cream and heat. Add more stock, if necessary.
Season with salt and pepper and serve in cups. Garnish with reserved bacon, crème fraîche, chives and a little nutmeg.
Cream of chestnut soup with a crisp topping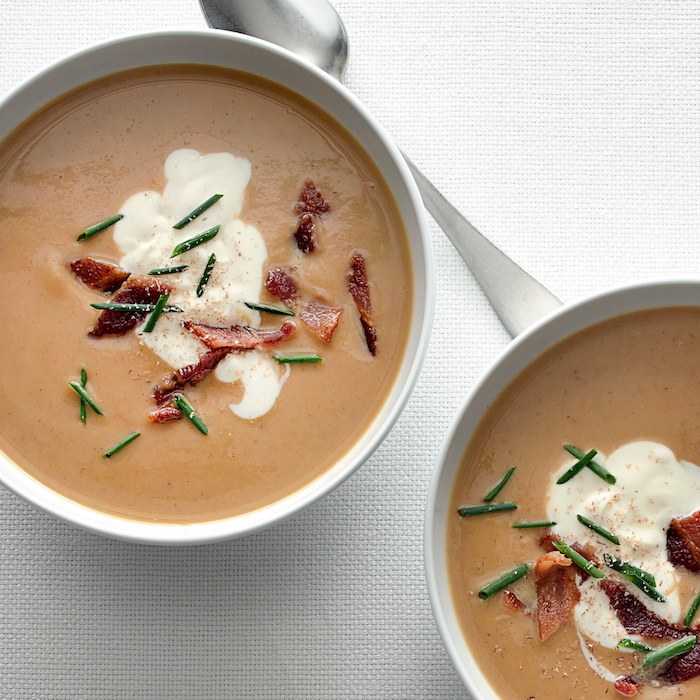 © oliveandmango. com
Mushroom soup recipe
Ingredients needed:
450 g of crimini mushrooms cleaned and minced
450 g assorted mushrooms
2 chopped shallots
8 tablespoons unsalted butter
8 tablespoons garlic cloves
10 branches of fresh thyme
5 tablespoons all-purpose flour
8 cup of vegetable broth
2 cup thick cream
salt and pepper to taste
Preparation:
Start by preparing the mushrooms by cleaning them with a damp paper towel. To this end, gently rub the parts in top and around the stem. Do not soak in water!
Heat two tablespoons of butter in a pan and add the assorted mushrooms with 2 sprigs of thyme and a pinch of salt. Bake until tender and set aside.
In a large, heavy-bottomed saucepan, heat 2 tablespoons butter and add the chopped shallots and crimini mushrooms. Cook until shallots and mushrooms are tender, stirring until mushroom liquid begins to evaporate (5-7 minutes).
Add the minced garlic and the leaves of 8 thyme branches. Stir until spices are fragrant (only for a few minutes), being careful not to burn garlic.
Add 4 tablespoons of butter and flour to coat the mixture.
Pour broth gradually while stirring.
Bring the soup to a gentle boil, then lower and remove from heat.
Using a hand blender, puree or blend to desired consistency. Return the pot to the heat with the mushroom mixture and the 2 cups thick cream. Season with pepper and salt to taste.
Mushroom soup recipe simple to prepare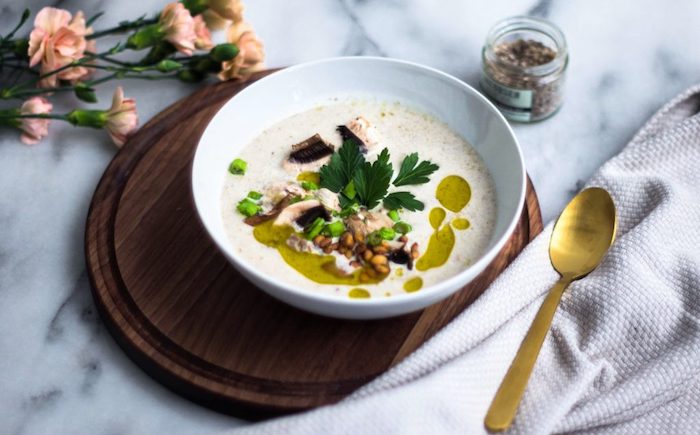 © cosetteskitchen. com
And that's how to make a simple soup with asparagus and peas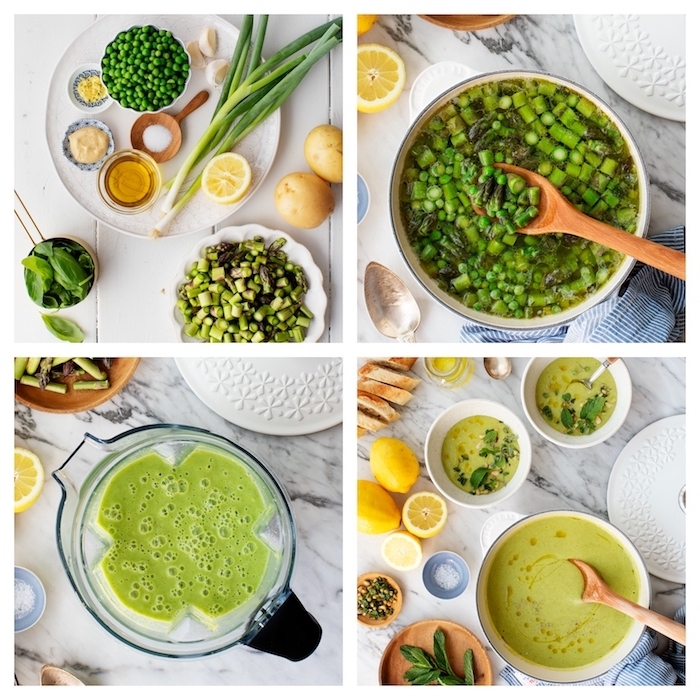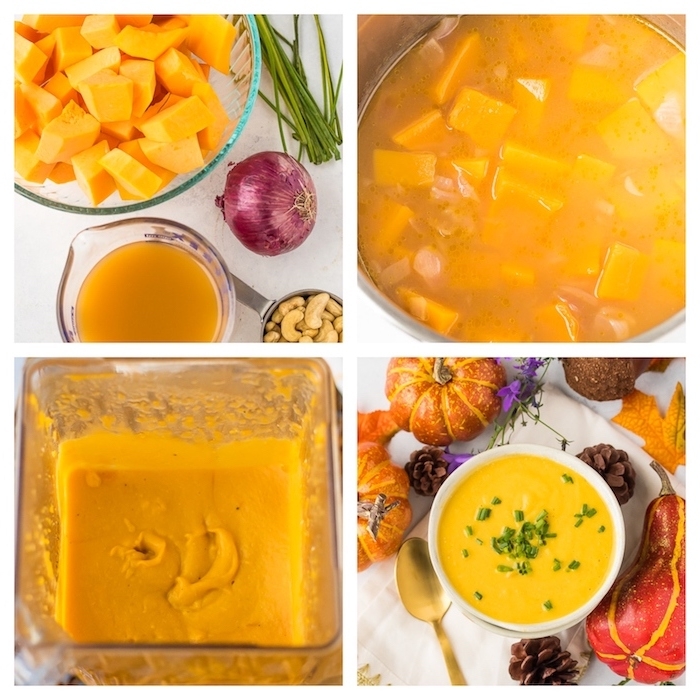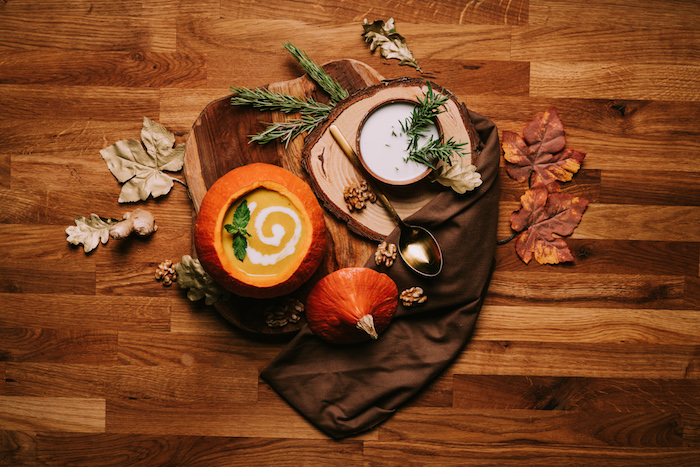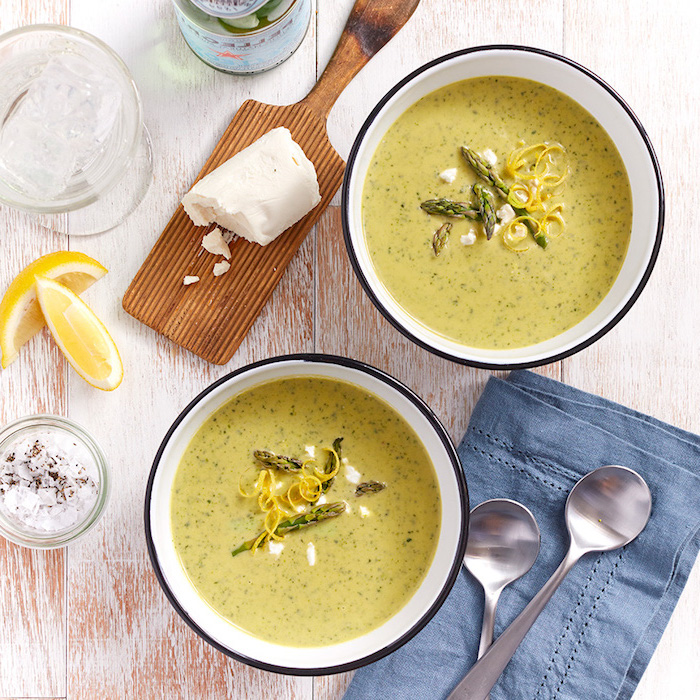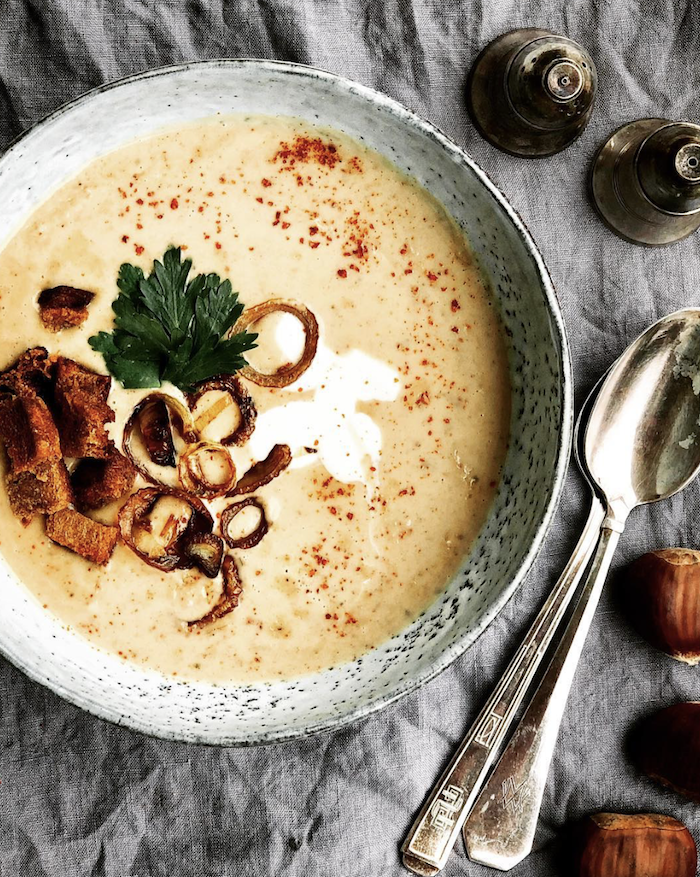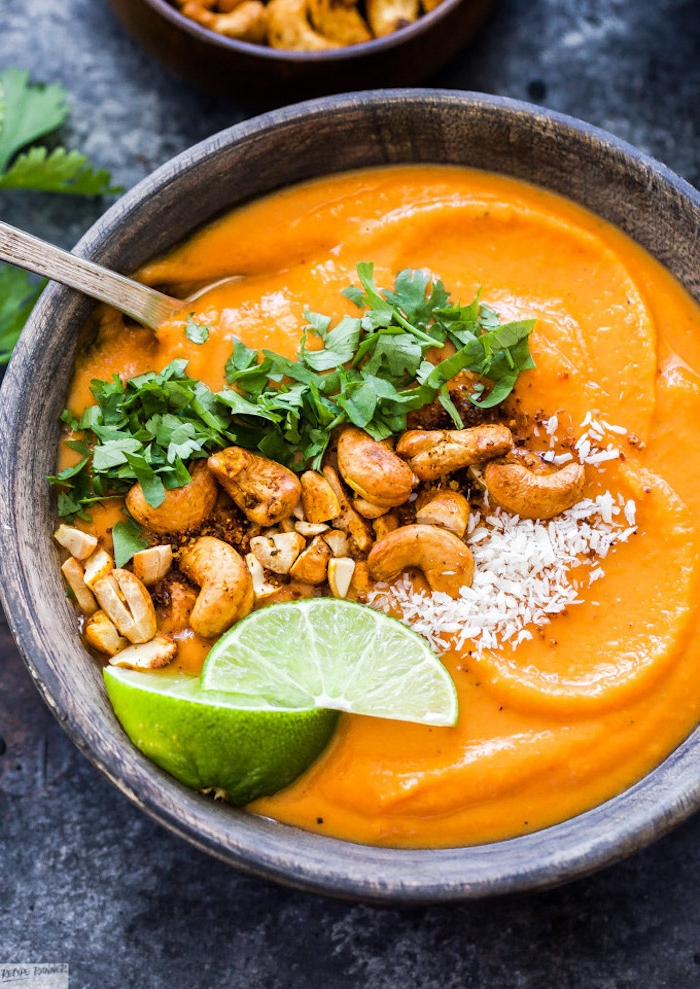 Creamy soup recipes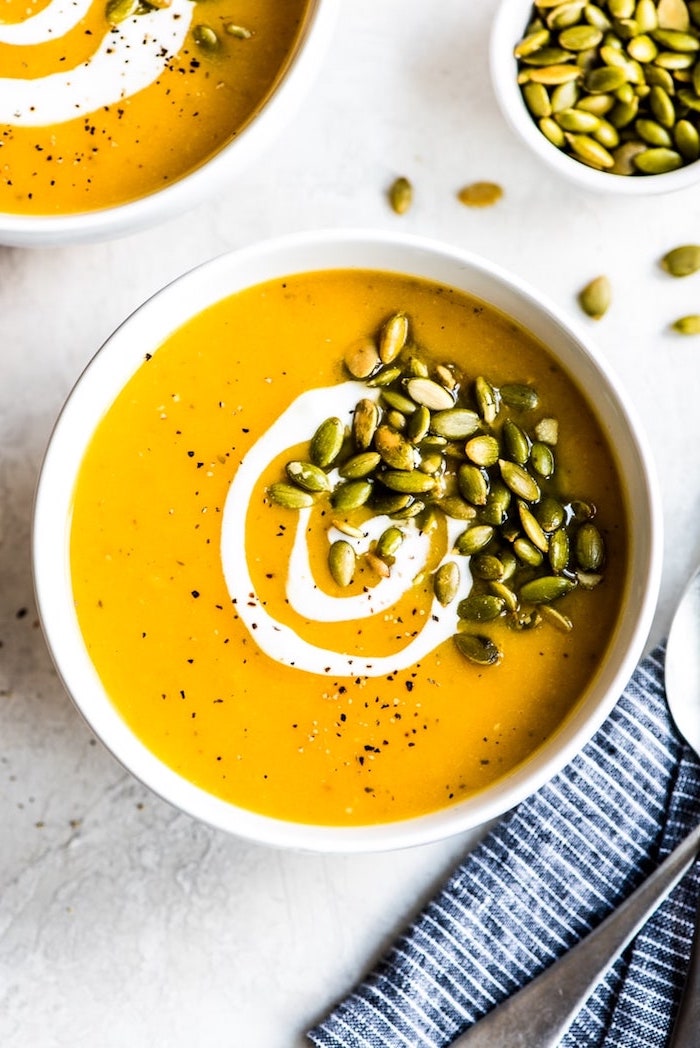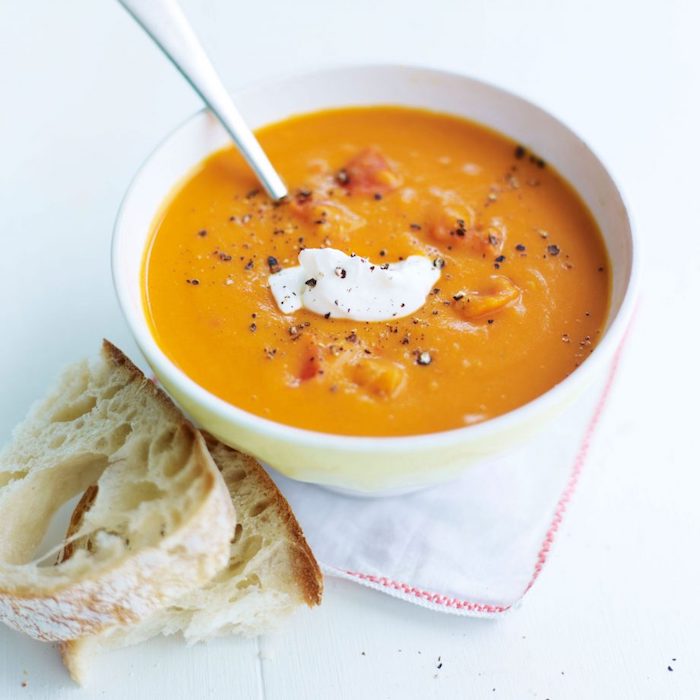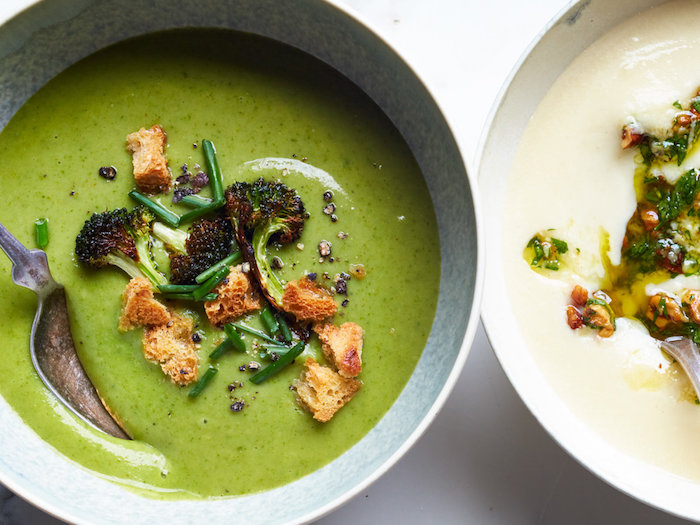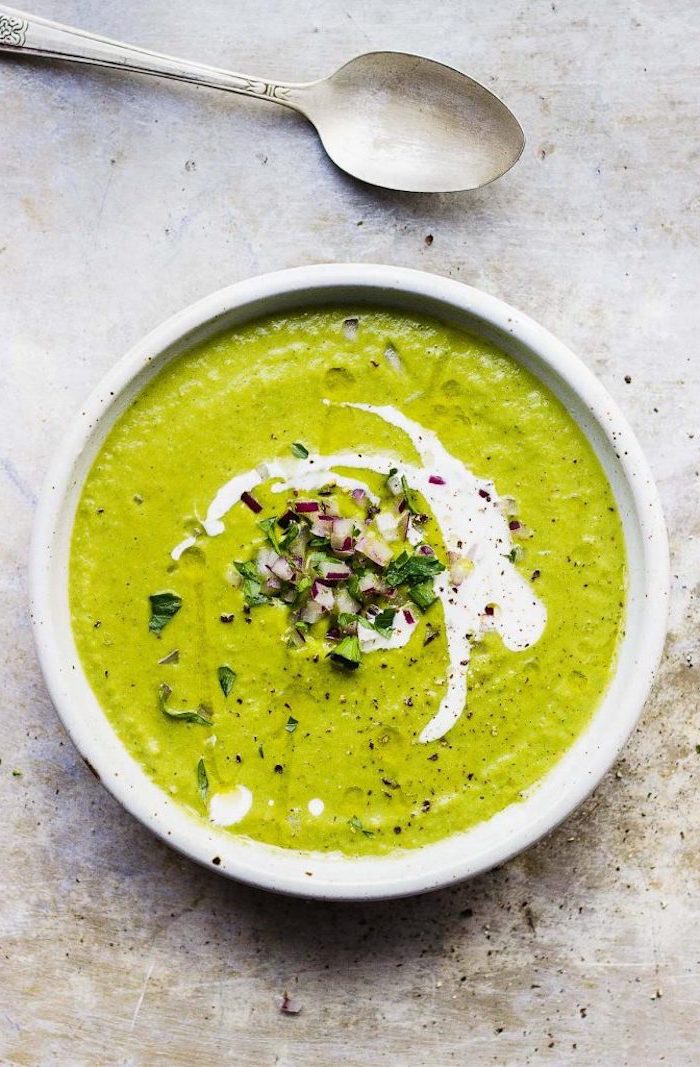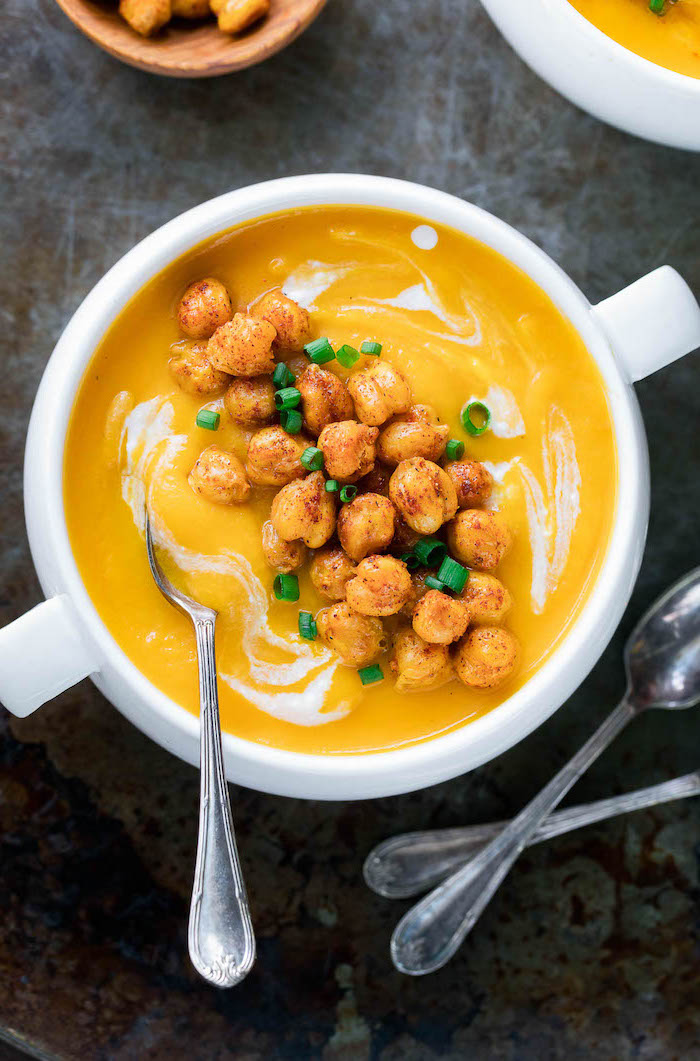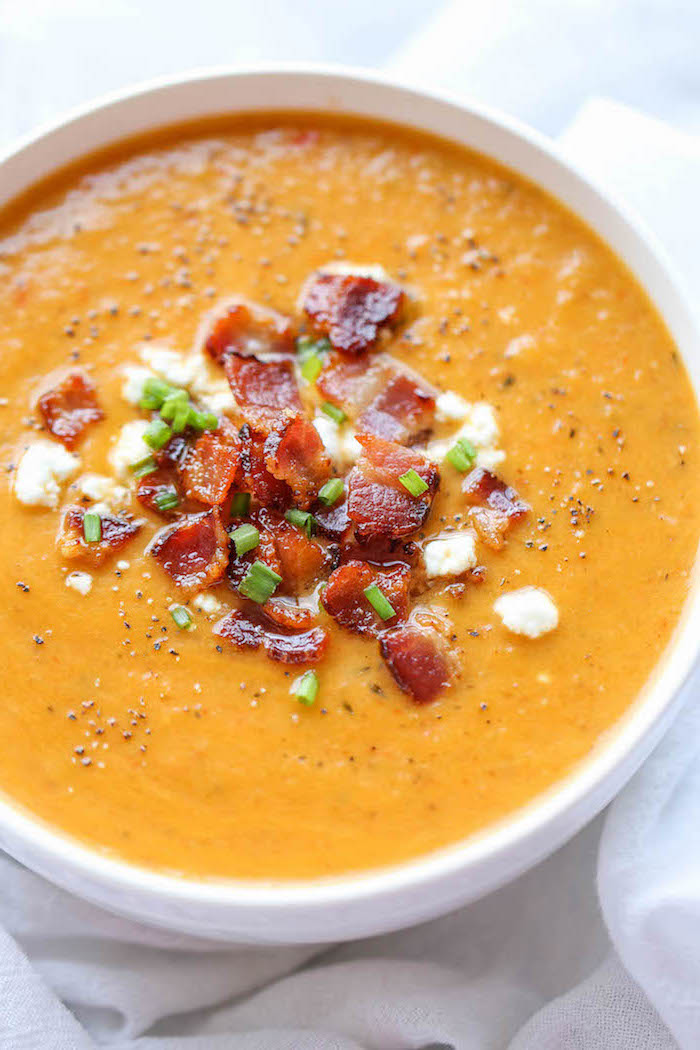 Easy soup recipes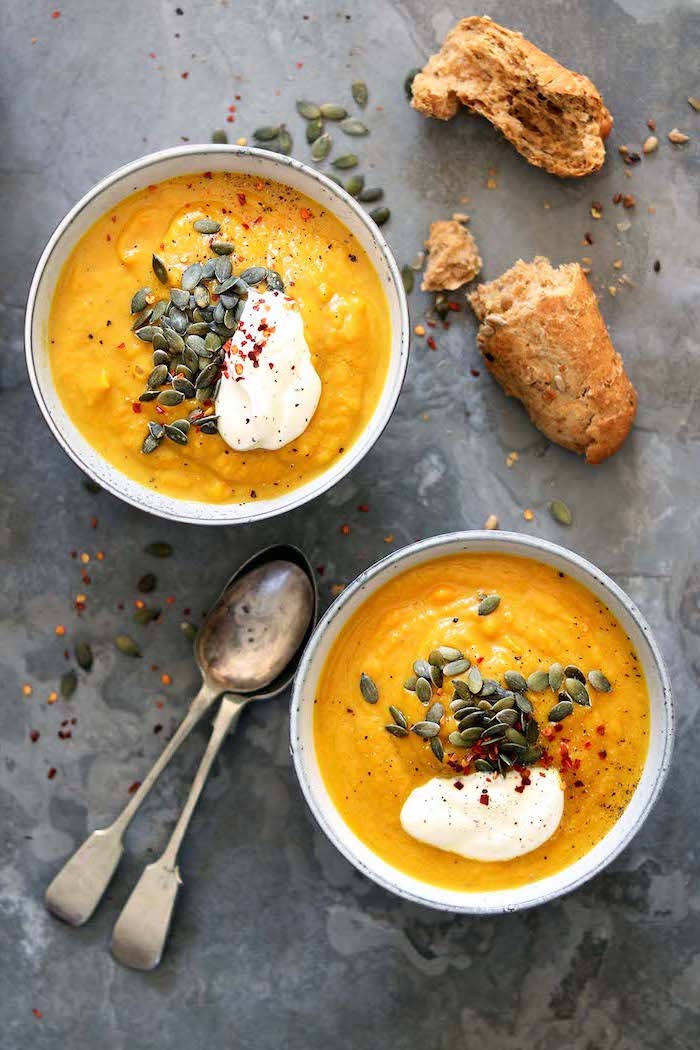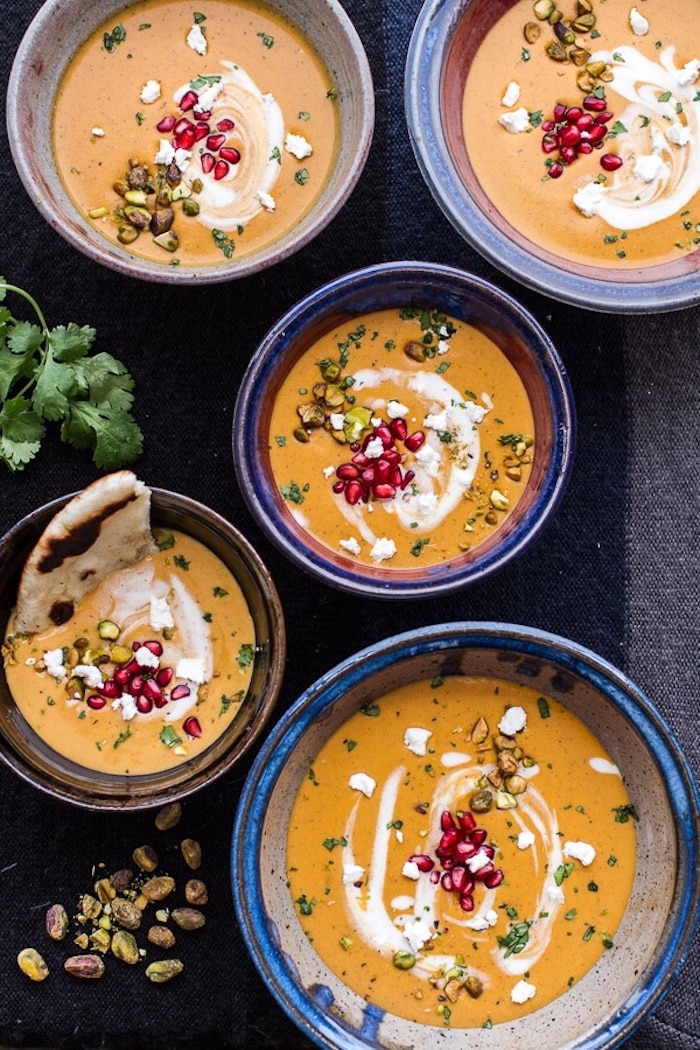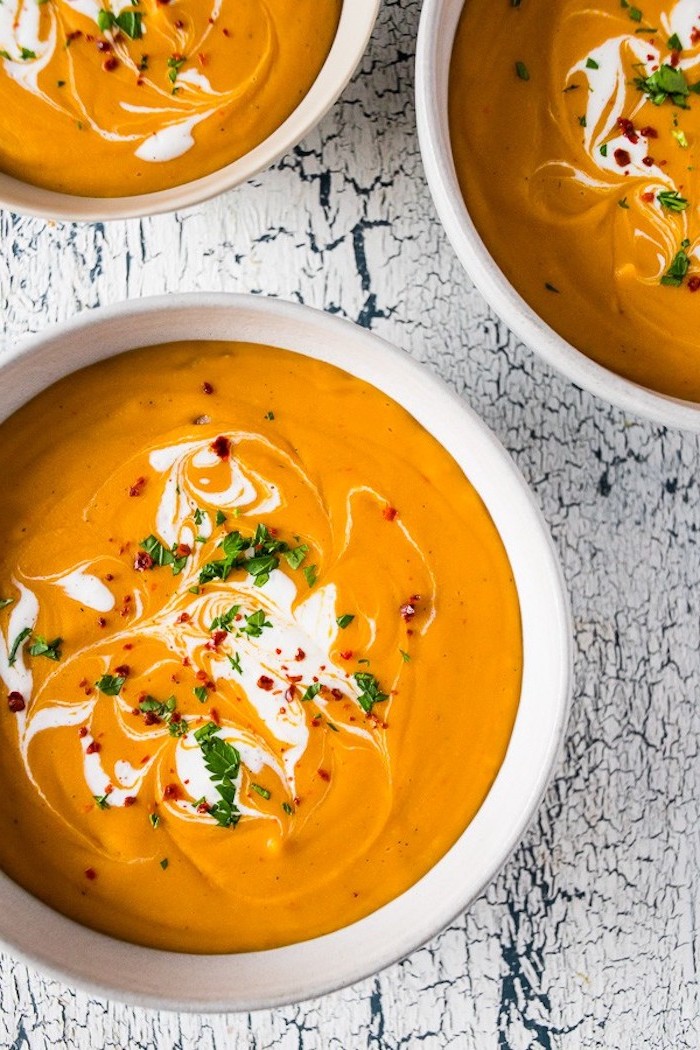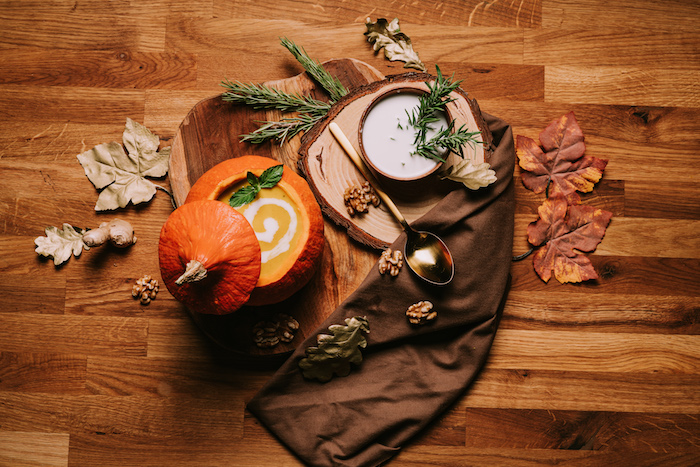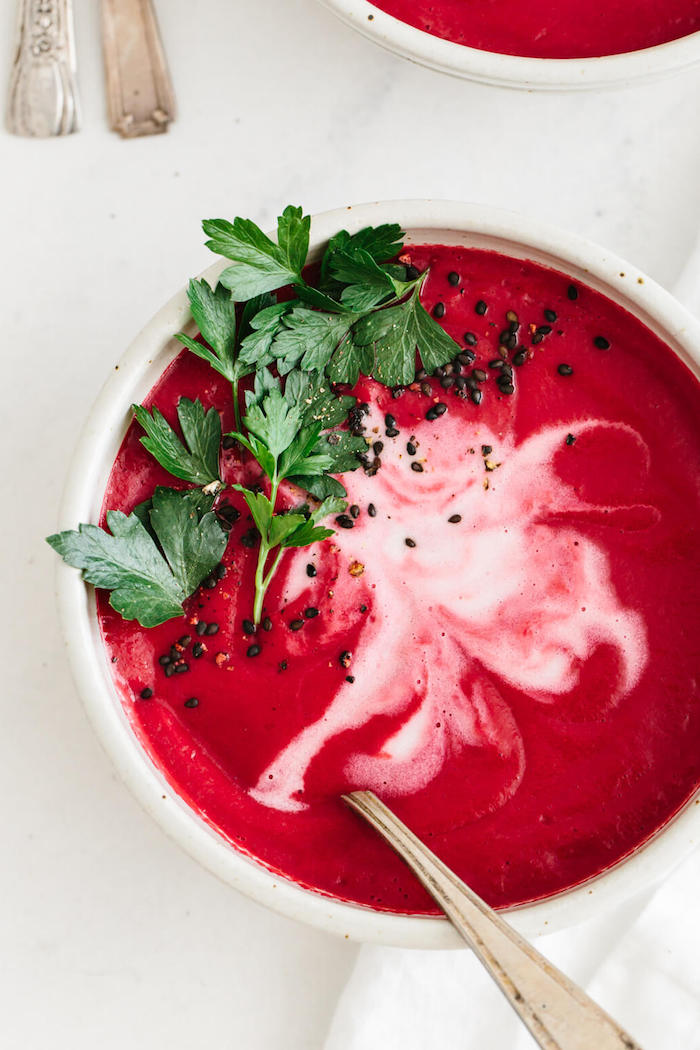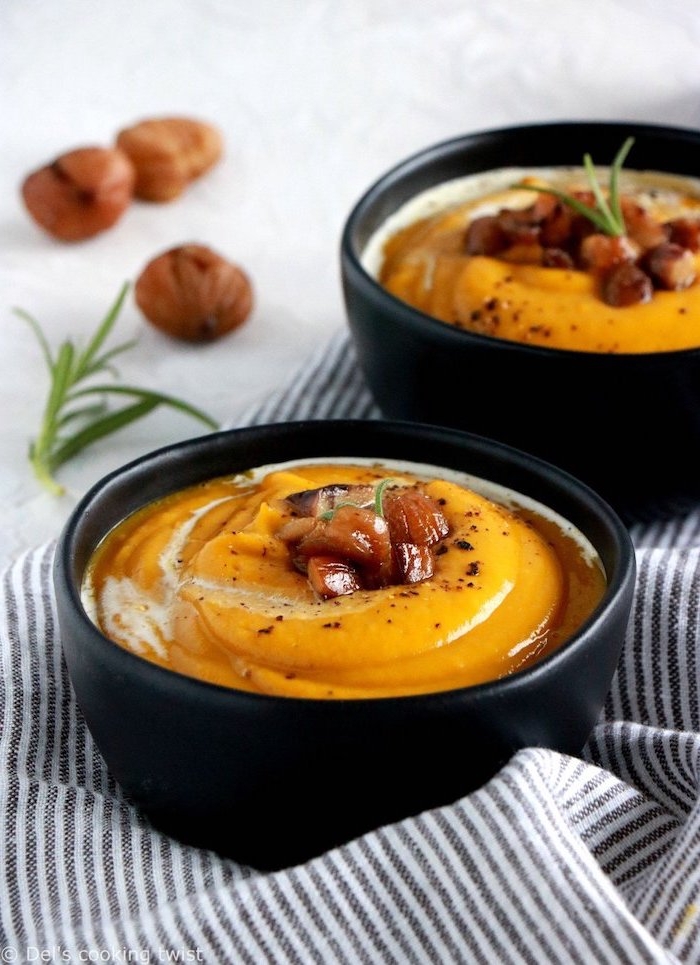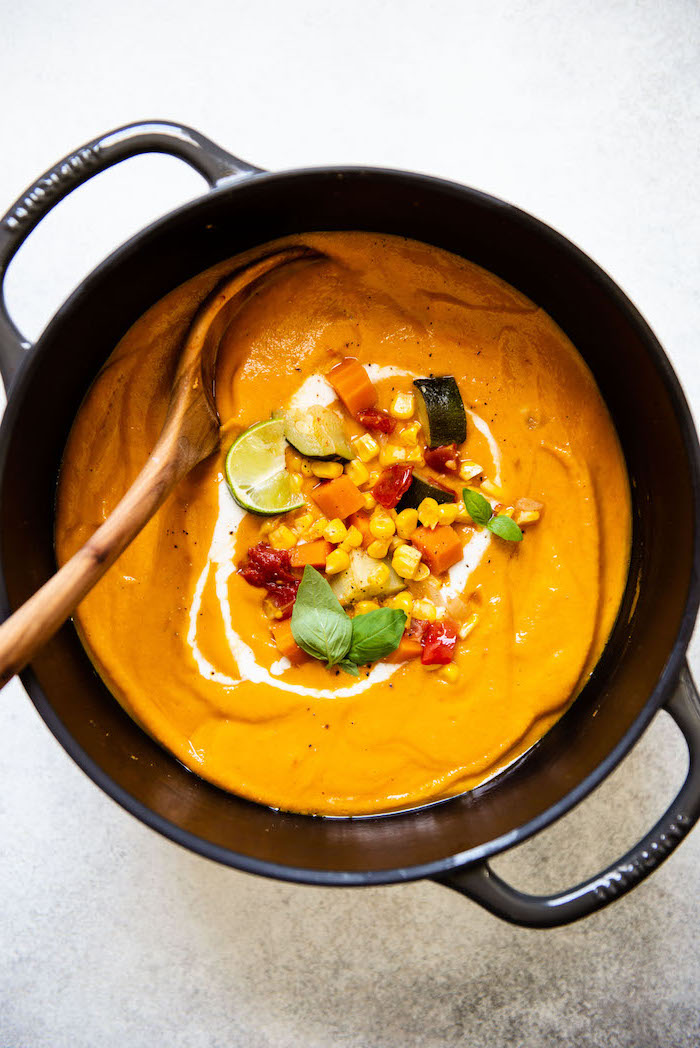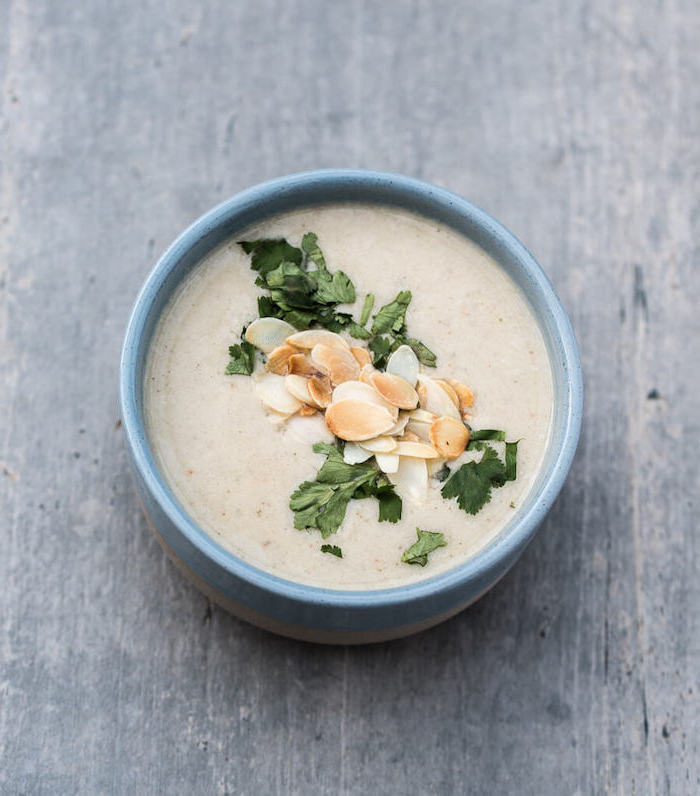 How to make potato soup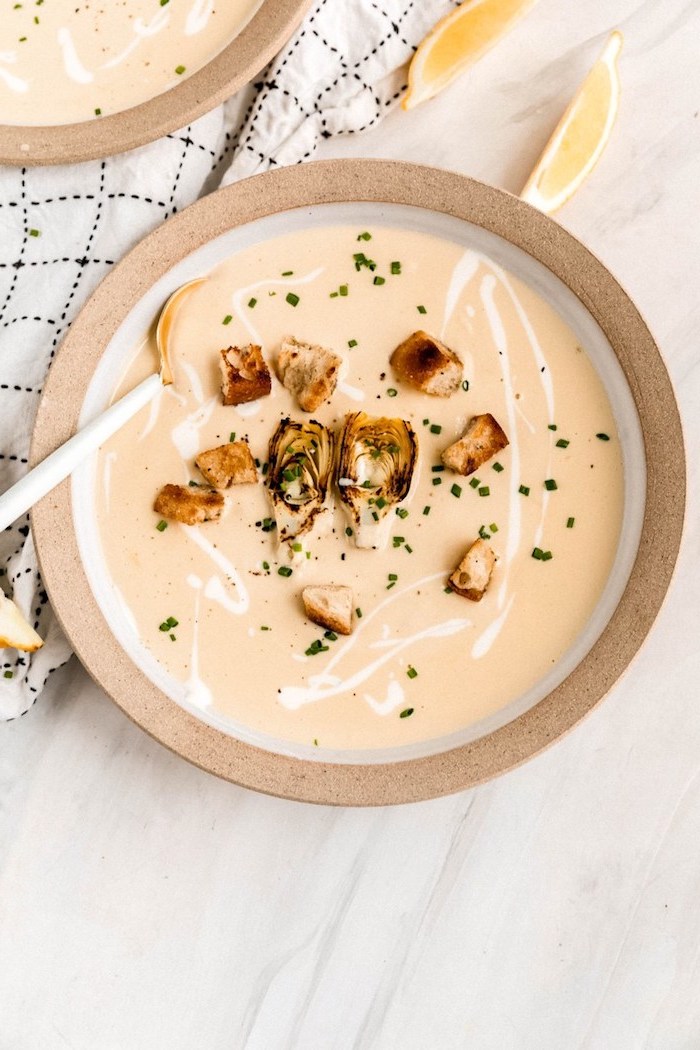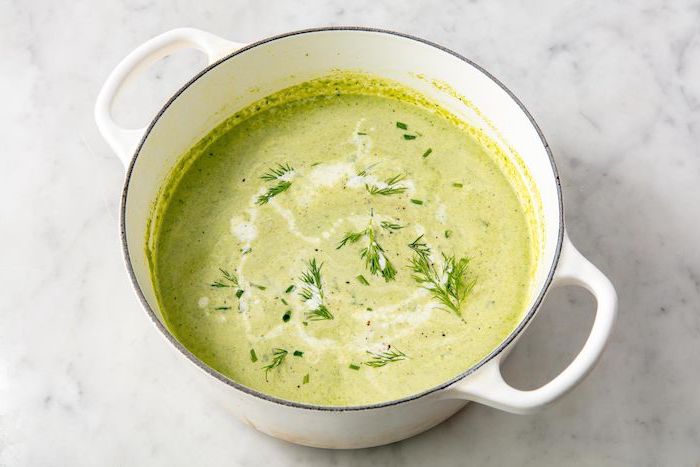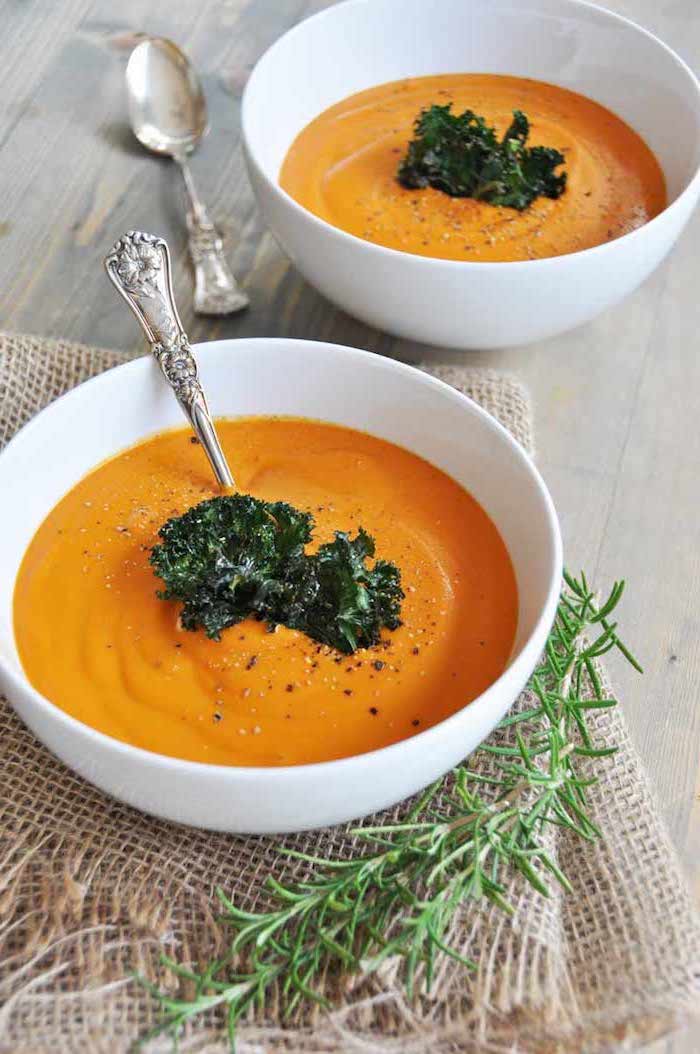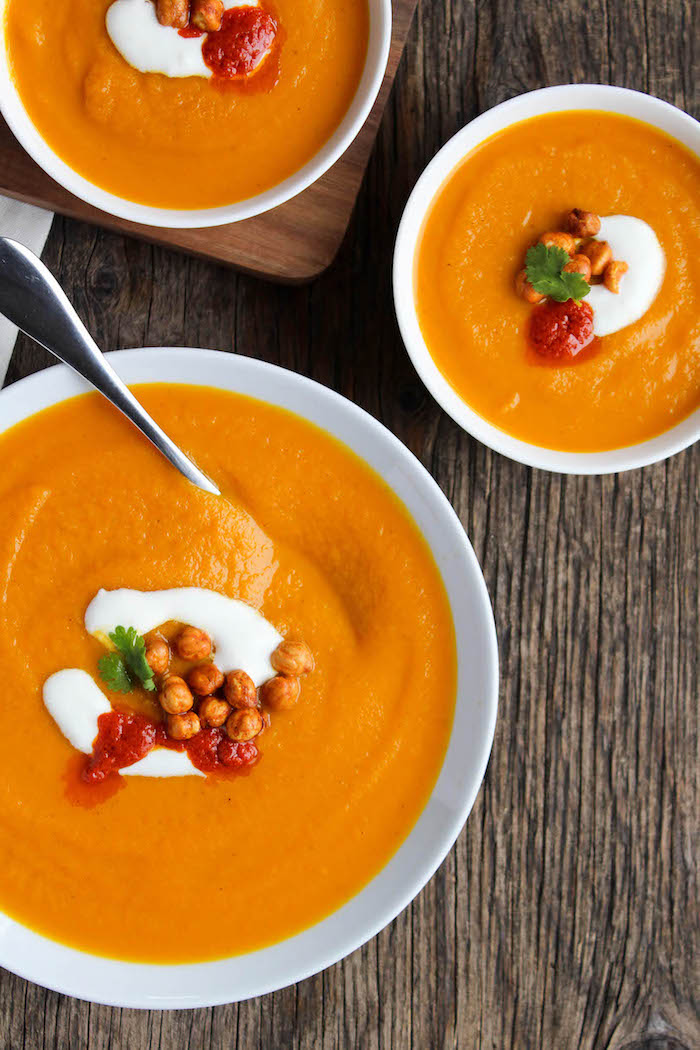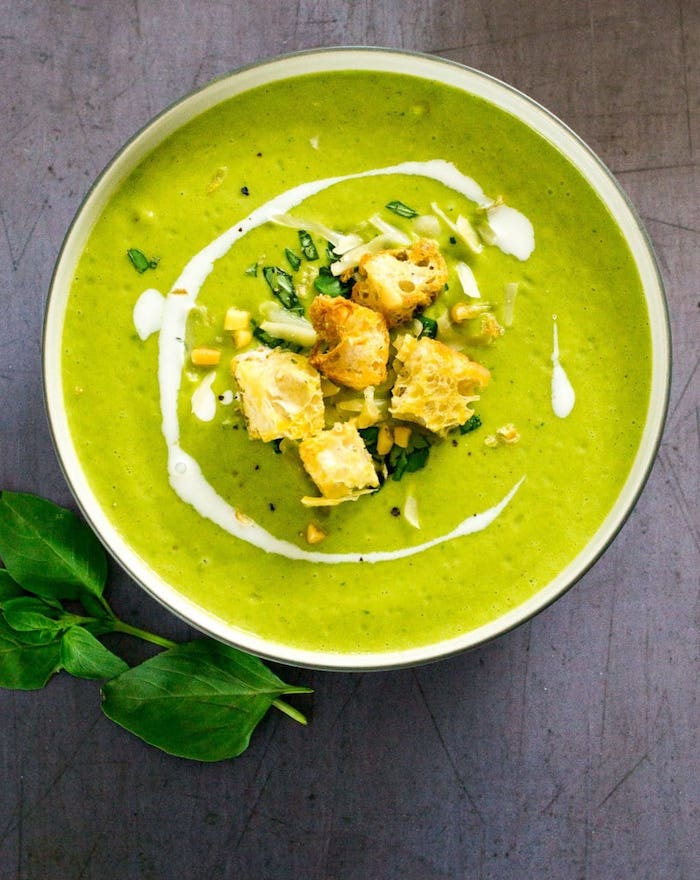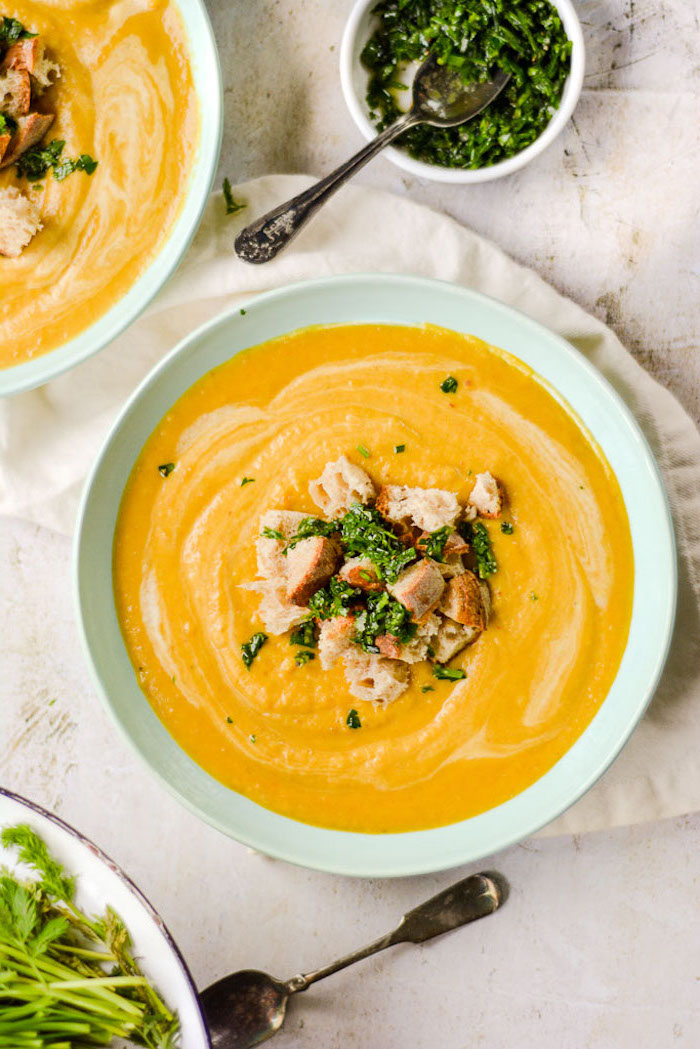 Delicious creamy soup recipes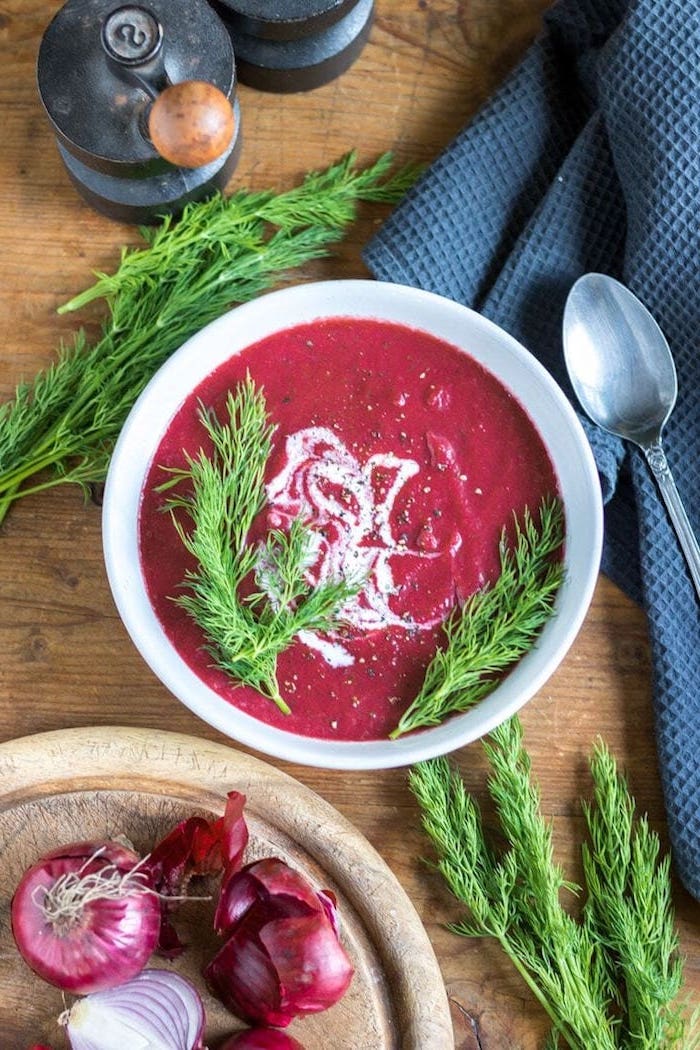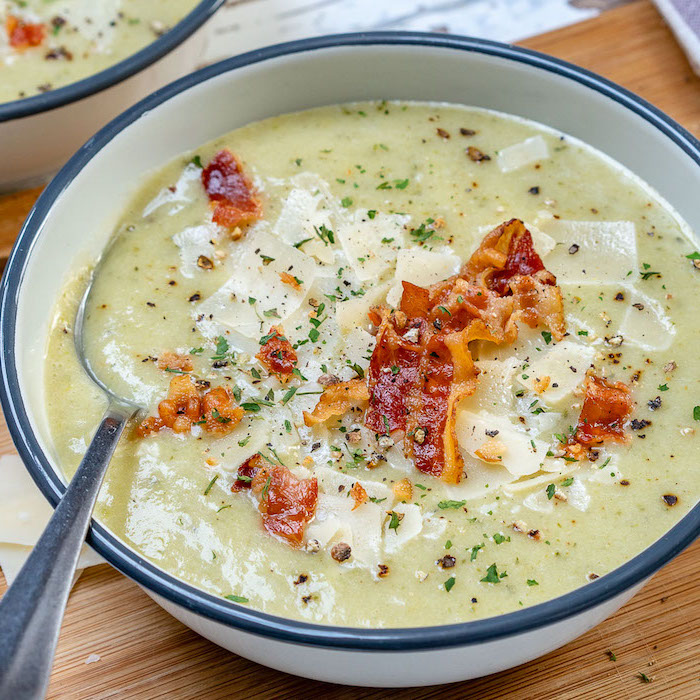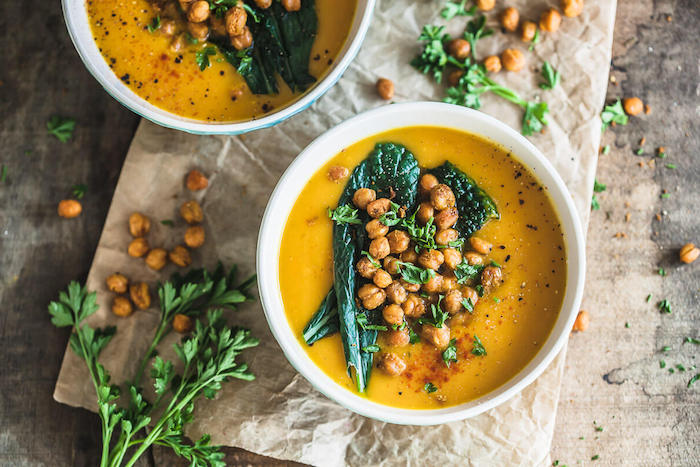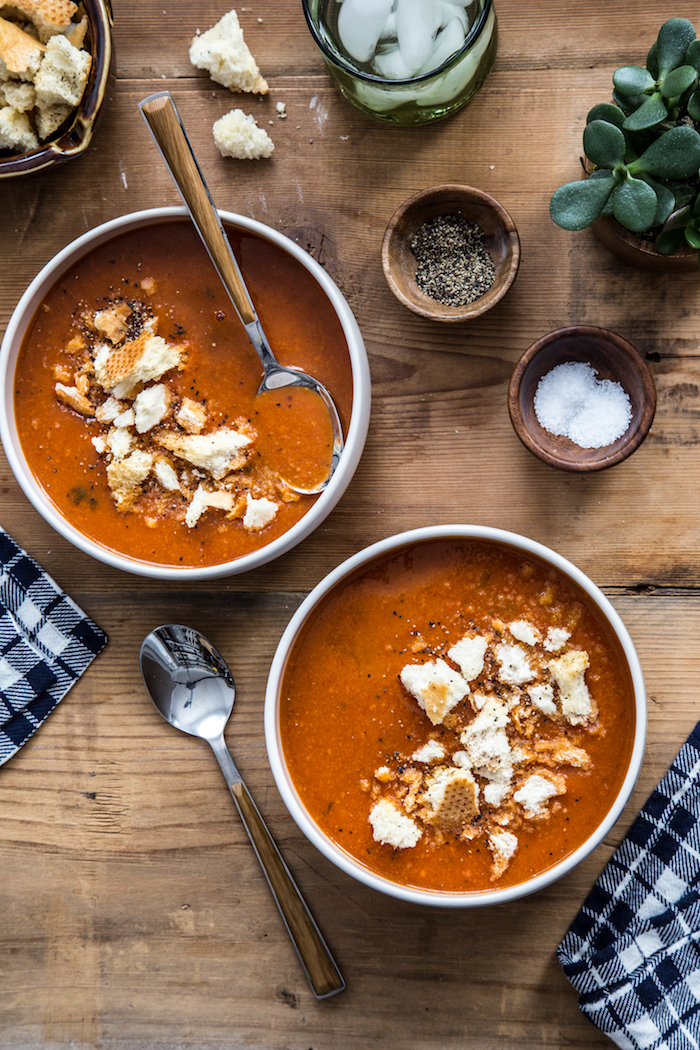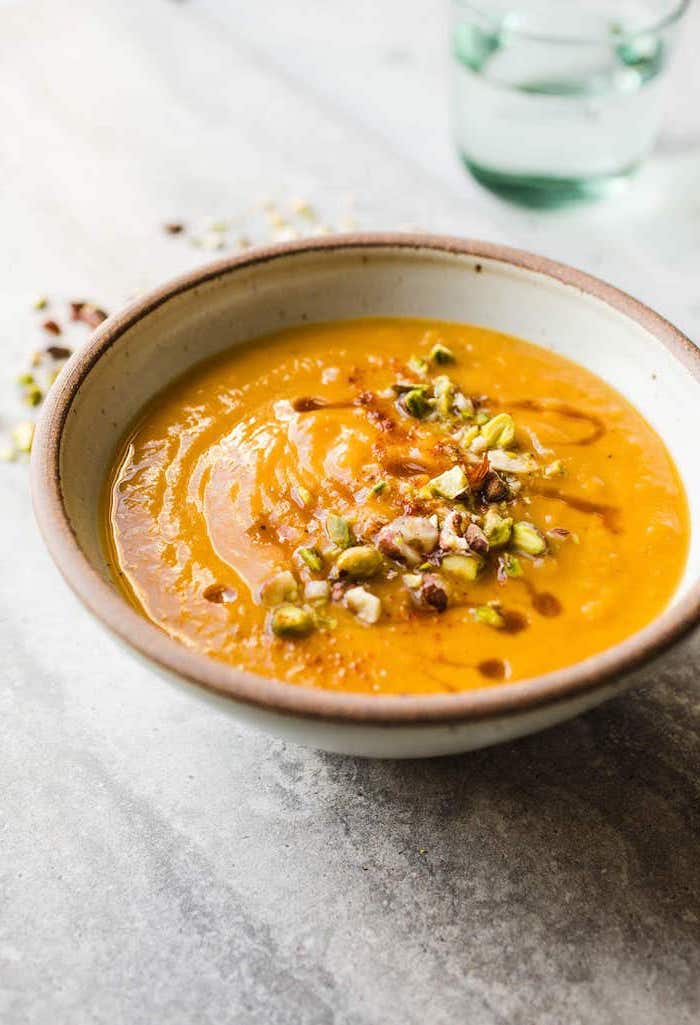 How to make soup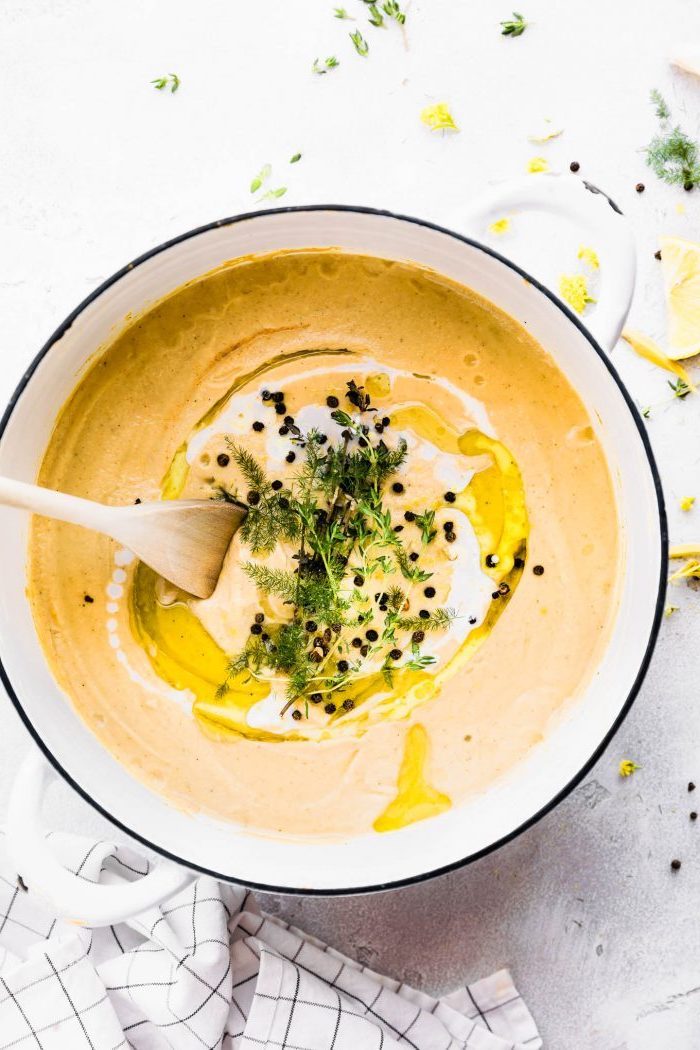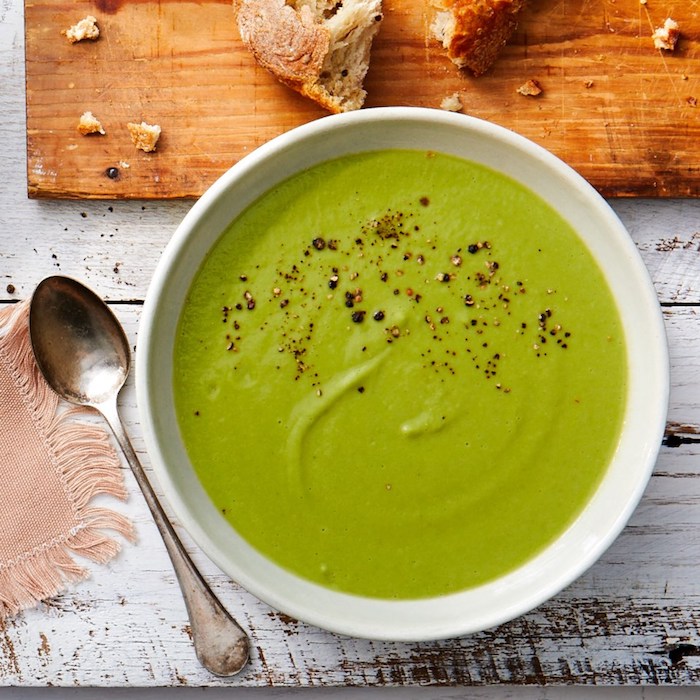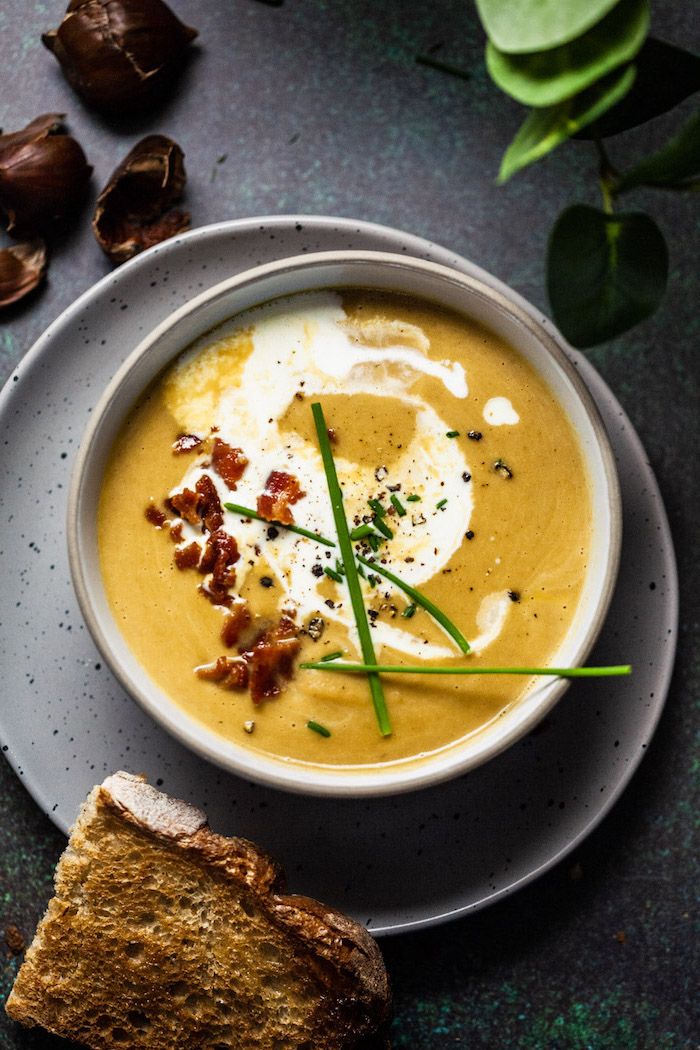 Homemade cream of mushroom soup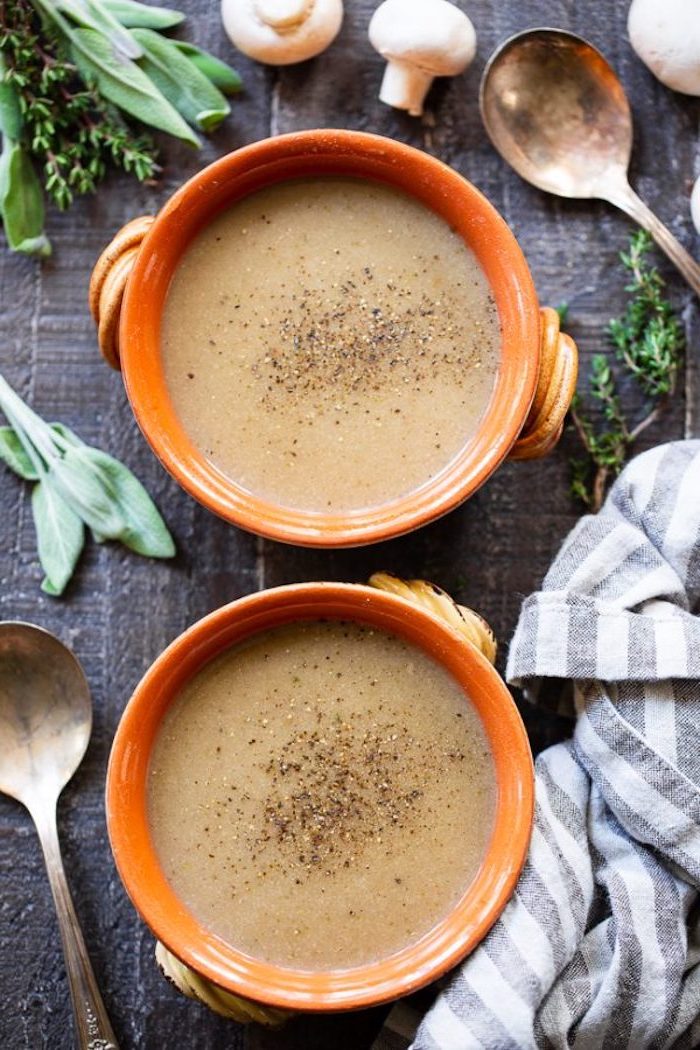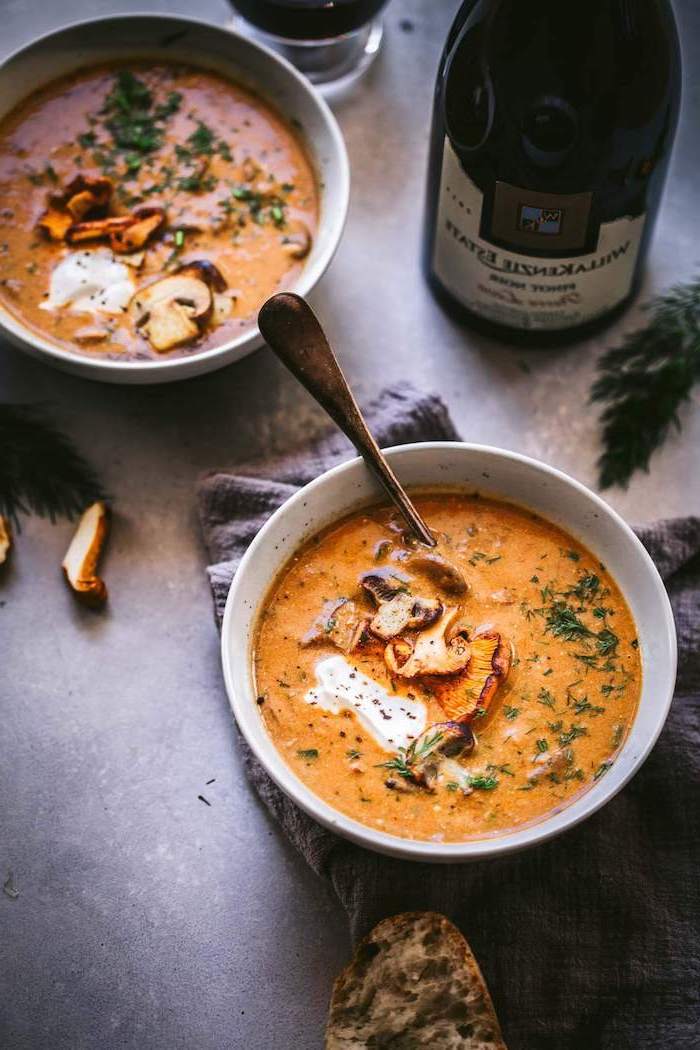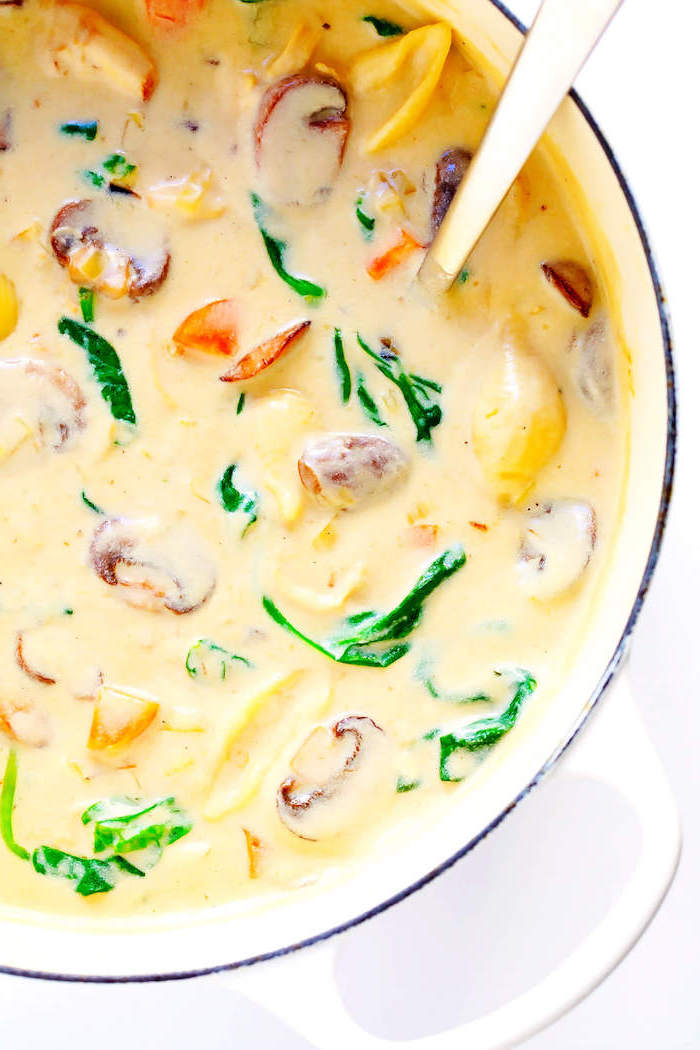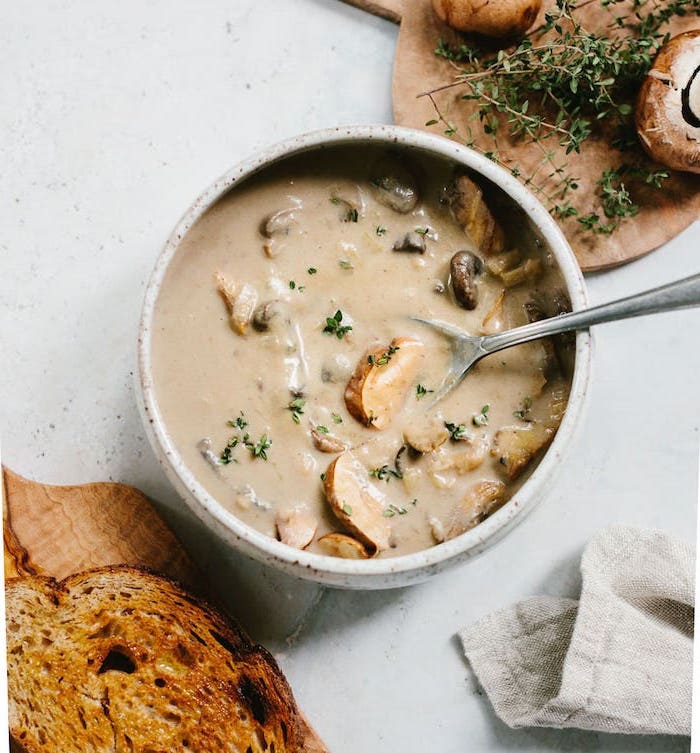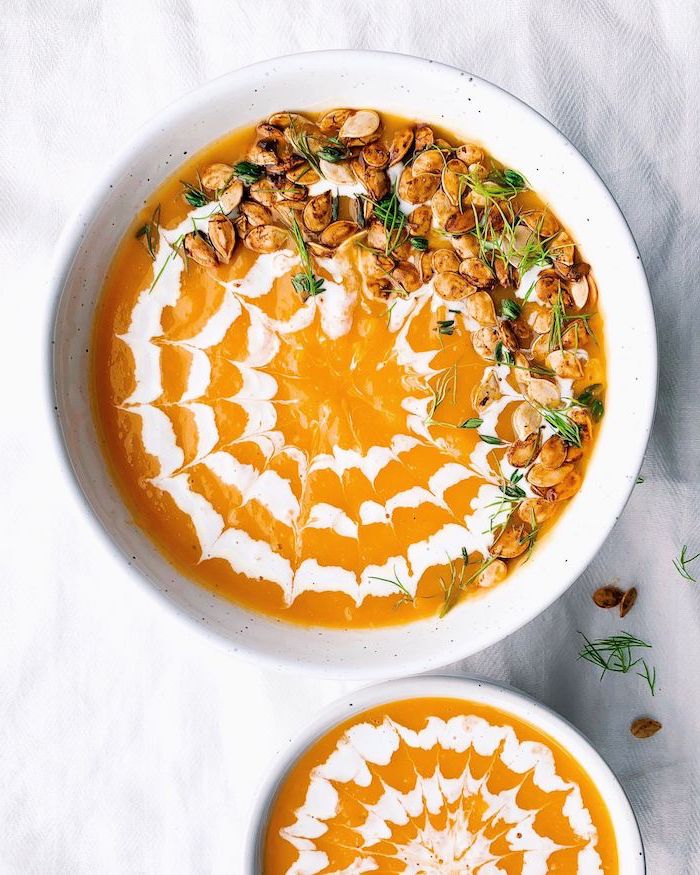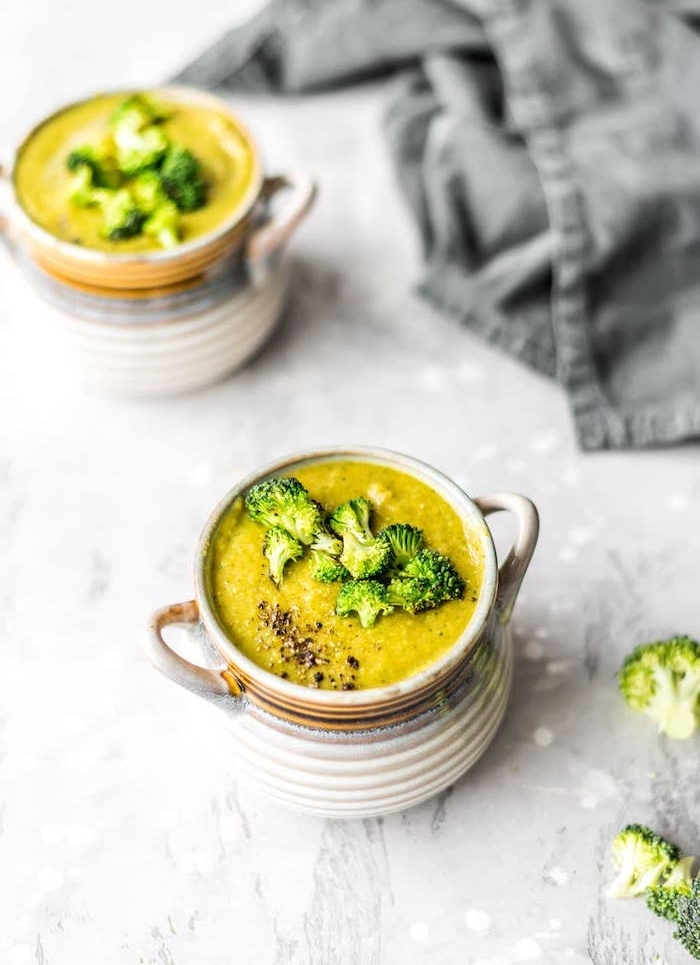 Creamy soup recipes