Easy dinner recipes ready in less than 30 minutes
Becoming an adult is extremely difficult and filled with responsibilities. One of these responsibilities is producing delicious meals for breakfast, lunch and dinner. This is no easy task. But, fear not, we are here to help with 10 delicious and easy dinner recipes you can cook in less than 30 minutes.
Easy dinner recipes to enjoy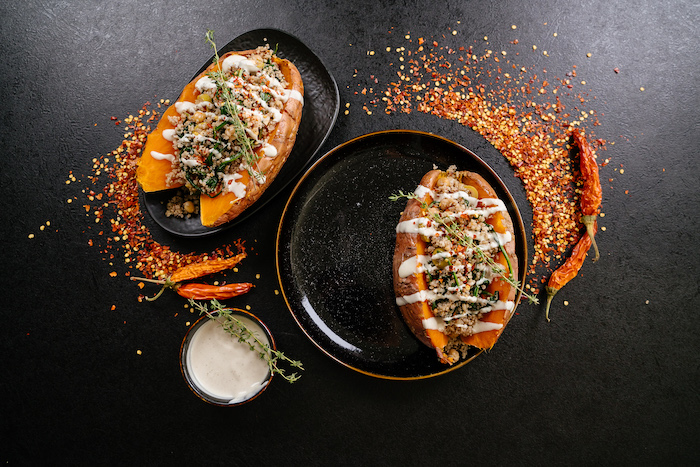 Stuffed sweet potatoes – the ingredients you are going to need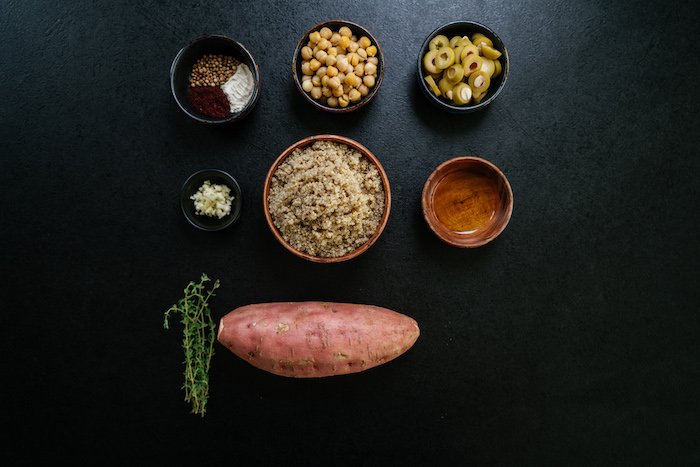 Easy dinner recipes – stuffed sweet potatoes
Ingredients:
2 sweet potatoes
olive oil
2 garlic cloves
100gr baby spinach
1/2 teacup boiled chickpeas
1/2 teacup green olives
1 teacup boiled quinoa "Dr. Keskin"
1 tsp sumac
1 tsp garlic powder
black pepper
1 tsp coriander
50ml water
chili powder
fresh thyme
Easy, simple and super tasty recipe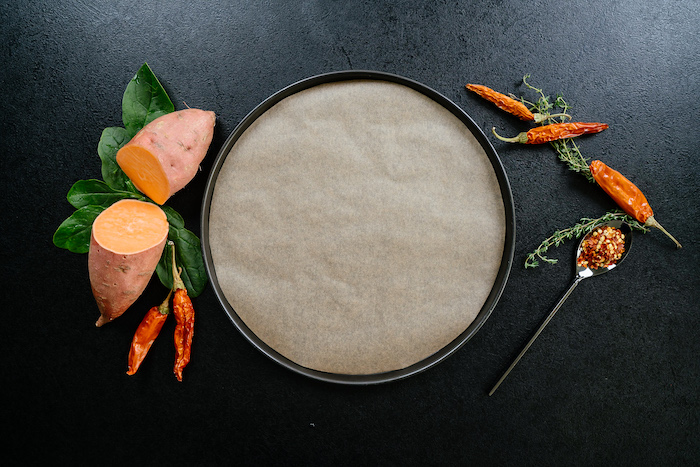 Instructions:
Cover a sheet pan with paper, place the potatoes on the paper and, using a fork, poke a few holes in them. Cover them with olive oil and bake for 45 minutes at 180 degrees.
Heat 2 tbsp olive oil in a saucepan and add the garlic. Let it cook for a few minutes then add the baby spinach. Put the lid on and cook for a few more minutes. Then add the chickpeas, olives, quinoa, sumac, garlic powder and coriander. Stir well, then add the water, chili powder and black pepper. Cook for a few more minutes while stirring.
After the potatoes are cooked slice them in the middle.
Insert the filling and top with tahini sauce, chili powder and fresh thyme.
Sweet potatoes are super healthy and a great addition to our easy dinner recipes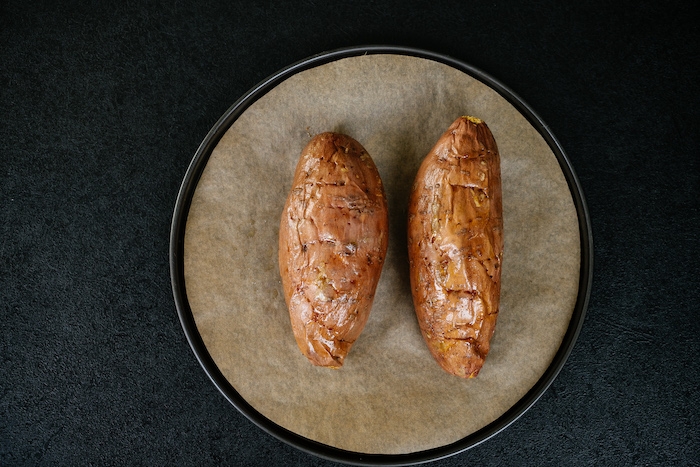 Make sure the slits you make are not super wide so that the filling doesn't fall out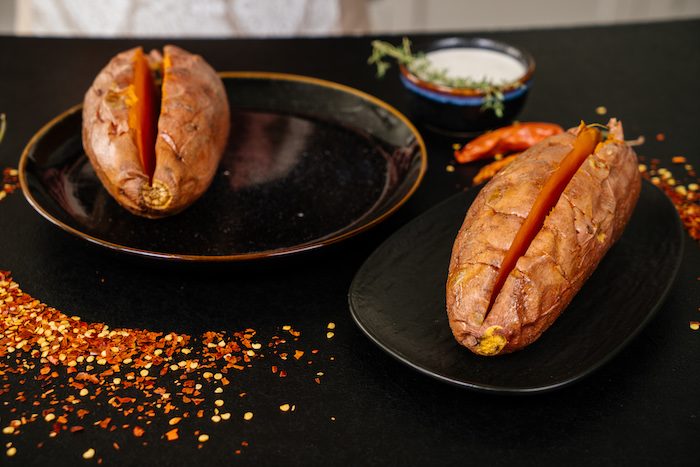 Delicious, healthy and simple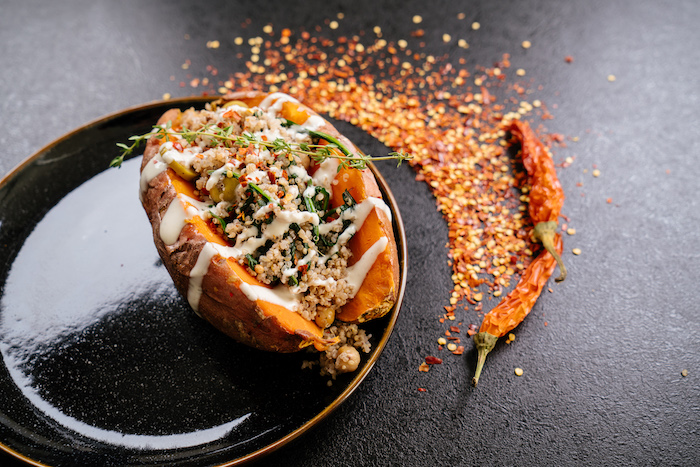 Mushroom risotto recipe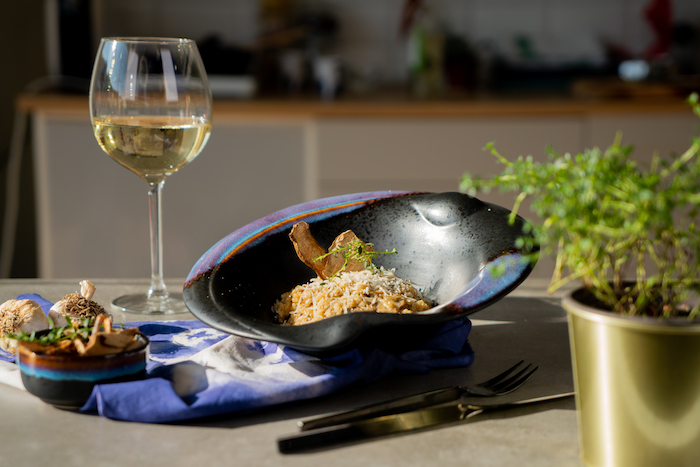 Goes perfectly with white wine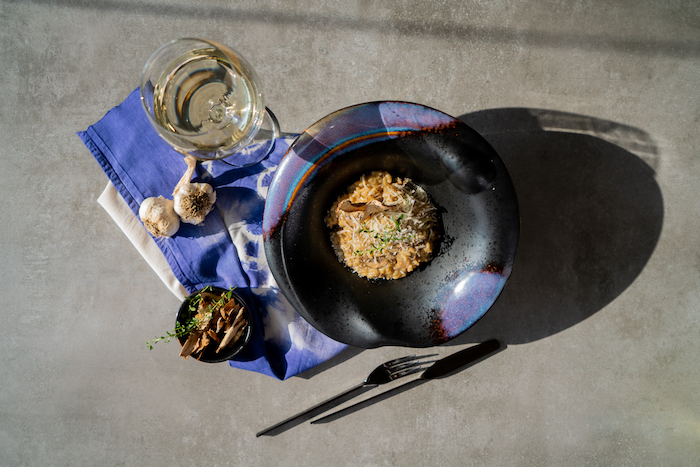 Mushroom risotto recipe
Ingredients:
2 tbsp olive oil
1 shallot
2 garlic cloves
black pepper
1 tbsp thyme
250gr fresh mushrooms mix
40gr butter
120gr "Arborio" rice
80ml white wine
3 teacups hot vegetable stock
70gr shredded parmesan cheese
These are the ingredients you are going to need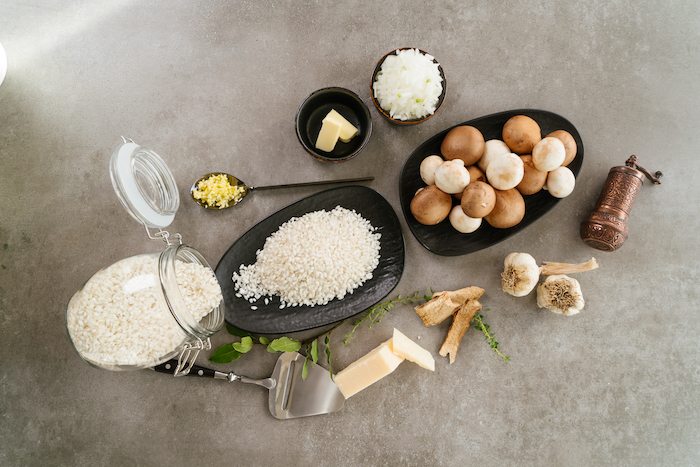 Instructions:
Cut the mushrooms and the onion.
Add the olive oil to a sauce pan. Then, add the shallot, garlic cloves, black pepper and thyme. After that add the mushrooms and butter while stirring.
Cook until the mushrooms are browned, then add the rice, wine and vegetable stock. Stir well and let cook for a while.
Finally, add the parmesan cheese and stir until fully incorporated.
Serve with grated parmesan cheese, fresh thyme and dried mushrooms on top.
Cut the mushrooms to preference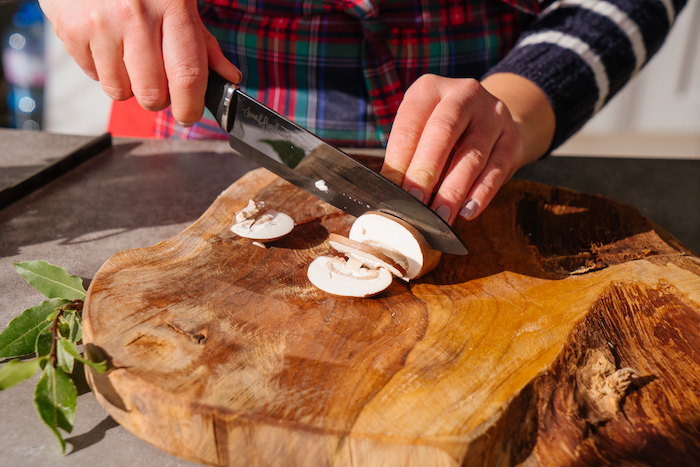 Add them to the sauce pan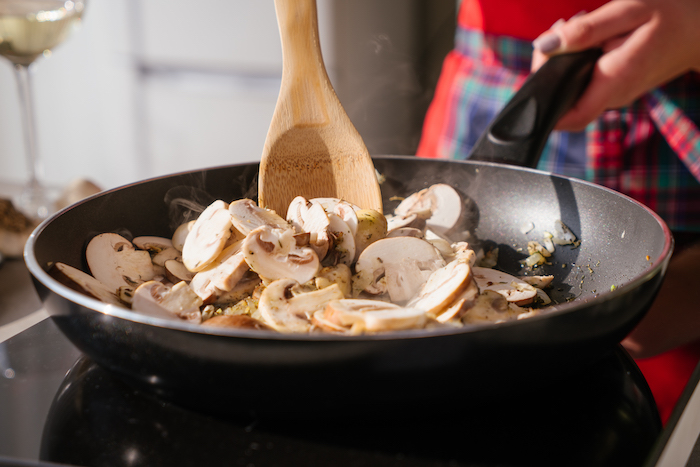 Add the vegetable stock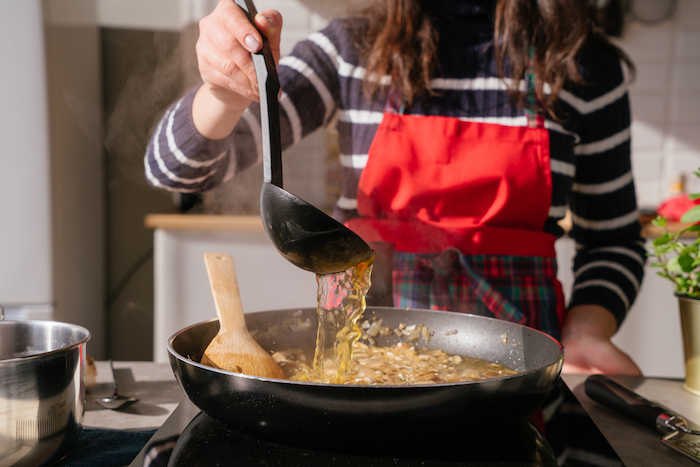 The parmesan too
Stir everything well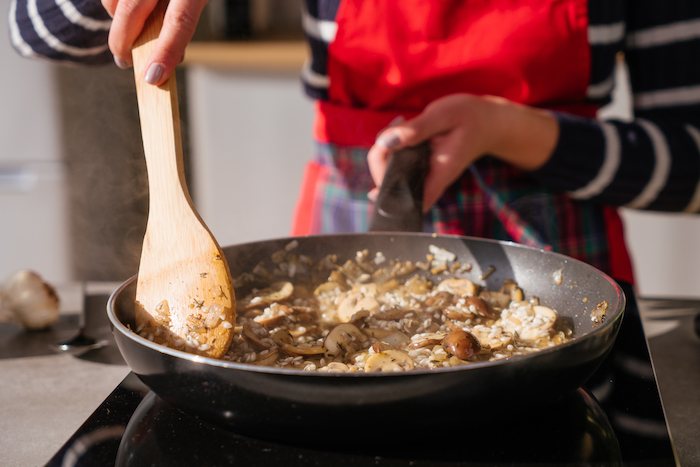 Delicious creamy risotto for your dinner date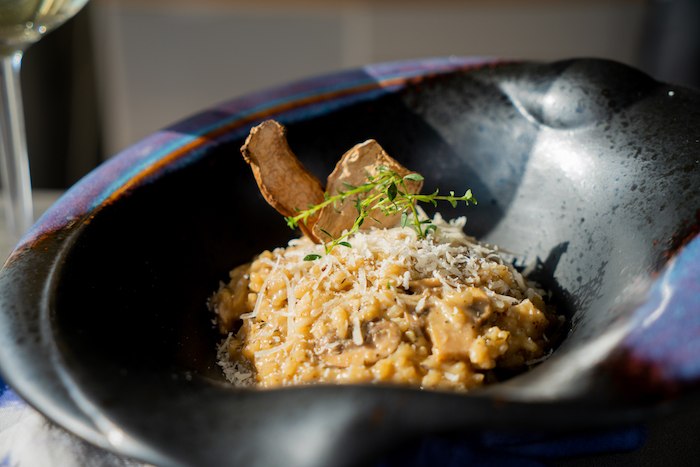 Baked potato volcanoes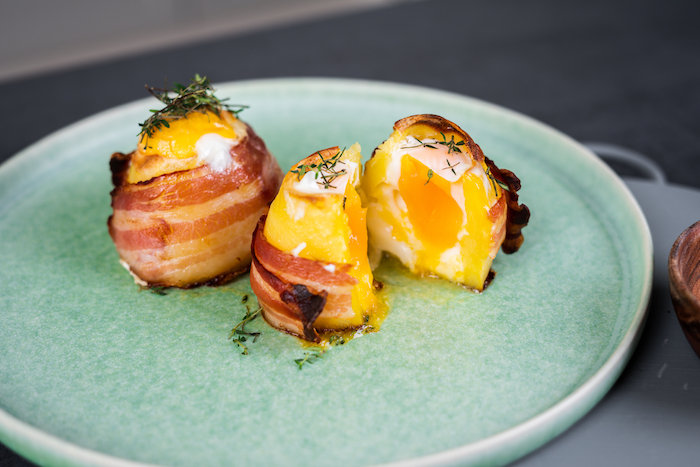 Baked potato volcanoes
Ingredients:
2 large peeled potatoes
8 slices of bacon
150gr "WYKE" shredded cheddar
4 eggs
fresh thyme
These are the simple ingredients you are going to need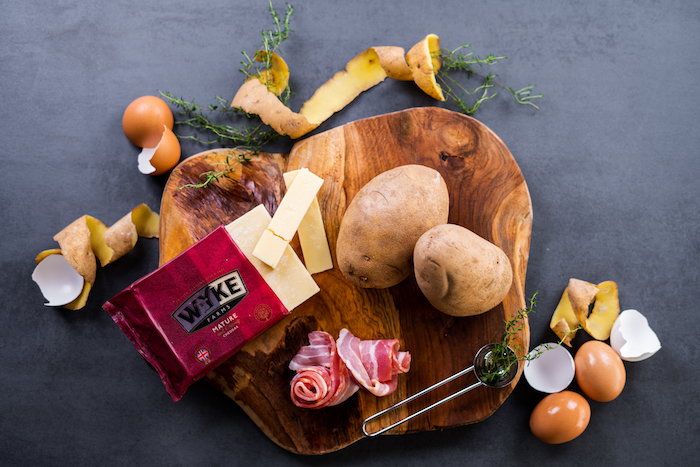 Scoop out the potatoes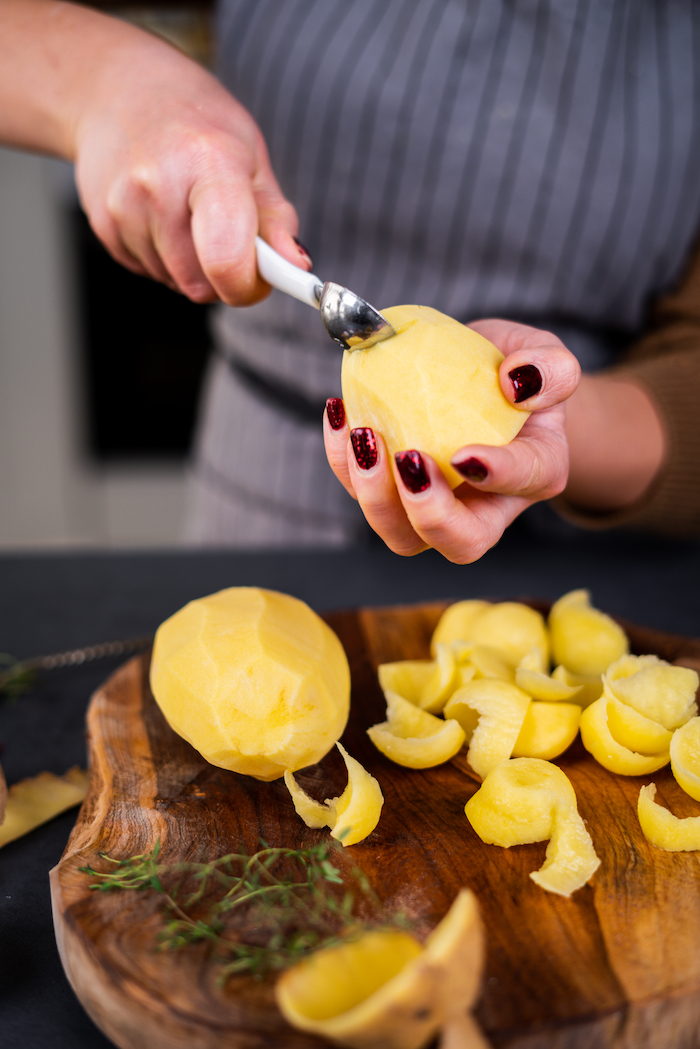 Arrange them on a paper lined sheet pan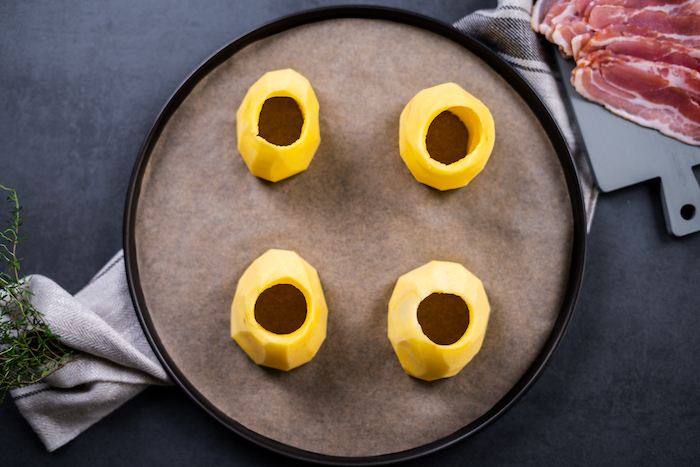 Wrap two slices of bacon around each potato and bake for 35 minutes at 200 degrees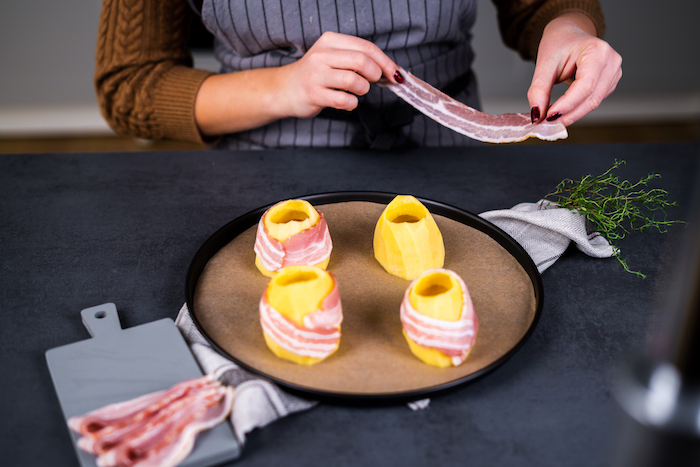 Fill the bottom with shredded cheddar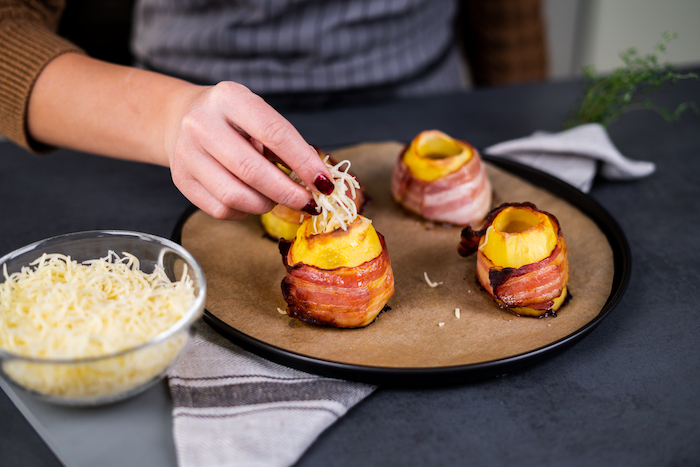 Add the eggs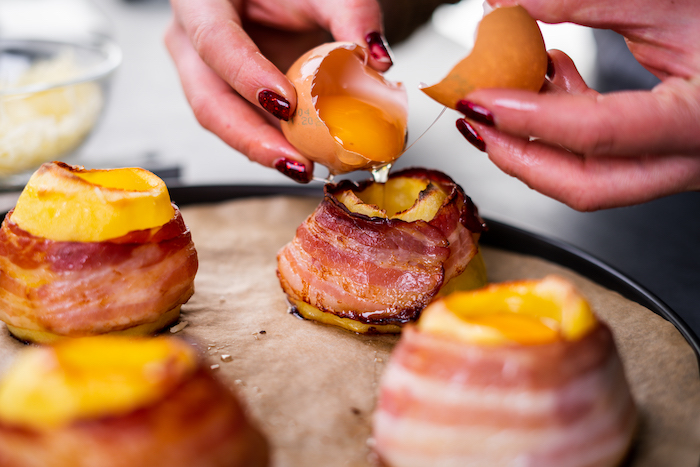 Bake for additional 10 minutes at 200 degrees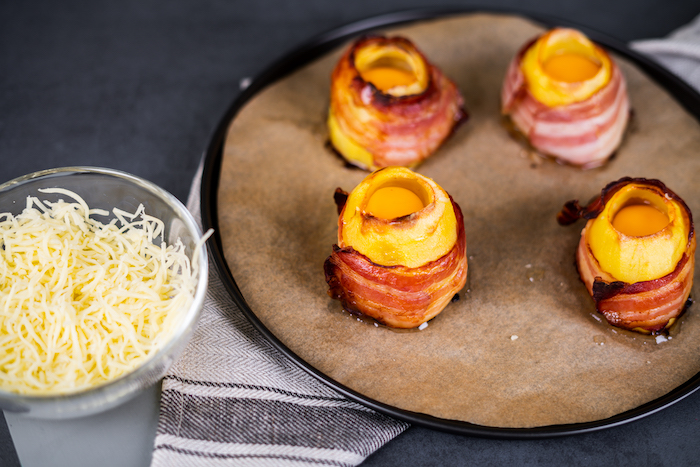 Voila – one of the easiest dinner recipes, topped with fresh thyme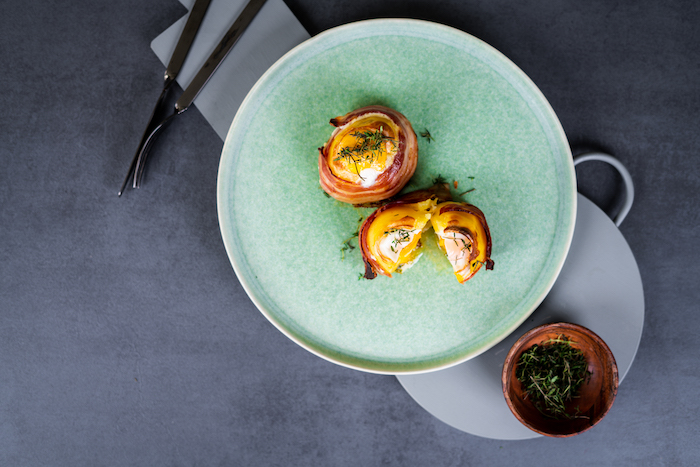 Linguine with tomatoes and lemons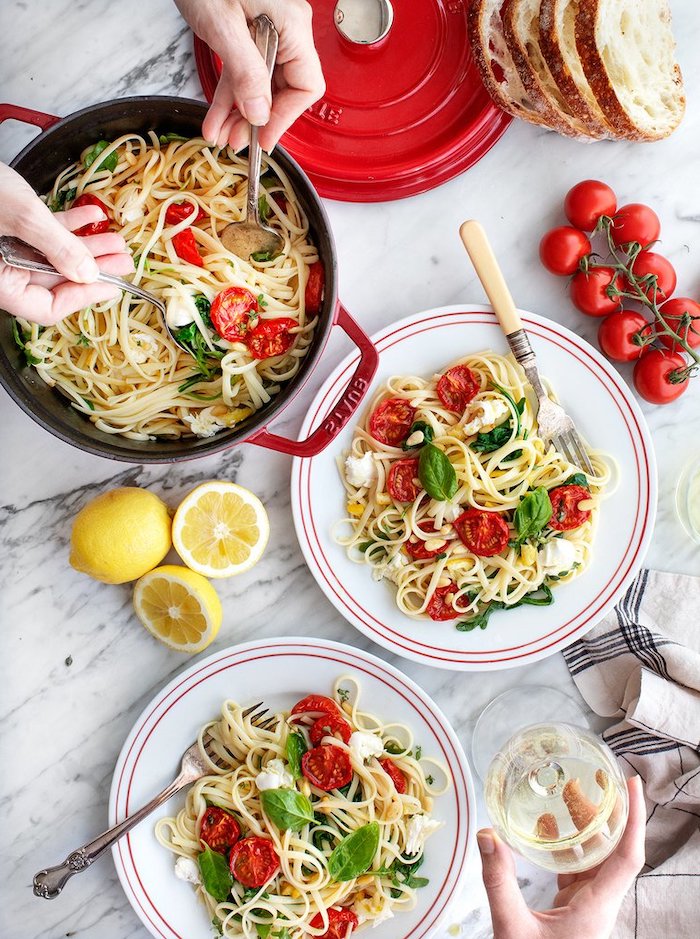 Easy dinner recipes – simple pasta
Ingredients:
1 cup roasted tomatoes
4 lemon slices
1 garlic clove, minced
1 tbsp olive oil
6oz linguine pasta
1 tbsp lemon juice
1 1/2 cups arugula
3oz fresh mozzarella, torn
1 tbsp fresh thyme
1/4 cup toasted pine nuts
1/2 cup fresh basil
salt and black pepper
Everyone loves pasta
Instructions:
Preheat the oven to 180 degrees.
Line a baking sheet with paper and place the lemon slices on it, drizzle them with olive oil and sprinkle some salt. Roast for 15-20 minutes and mince them after they are cooked.
Mix the olive oil, garlic, lemon juice and salt in a pot. Prepare the pasta according to the package instructions.
Keep 1/4 of the cooking water and mix it with the pasta and the arugula. Toss well. Add the thyme, tomatoes, lemons and toss again. Top with mozzarella, pine nuts and basil.
Try this simple recipe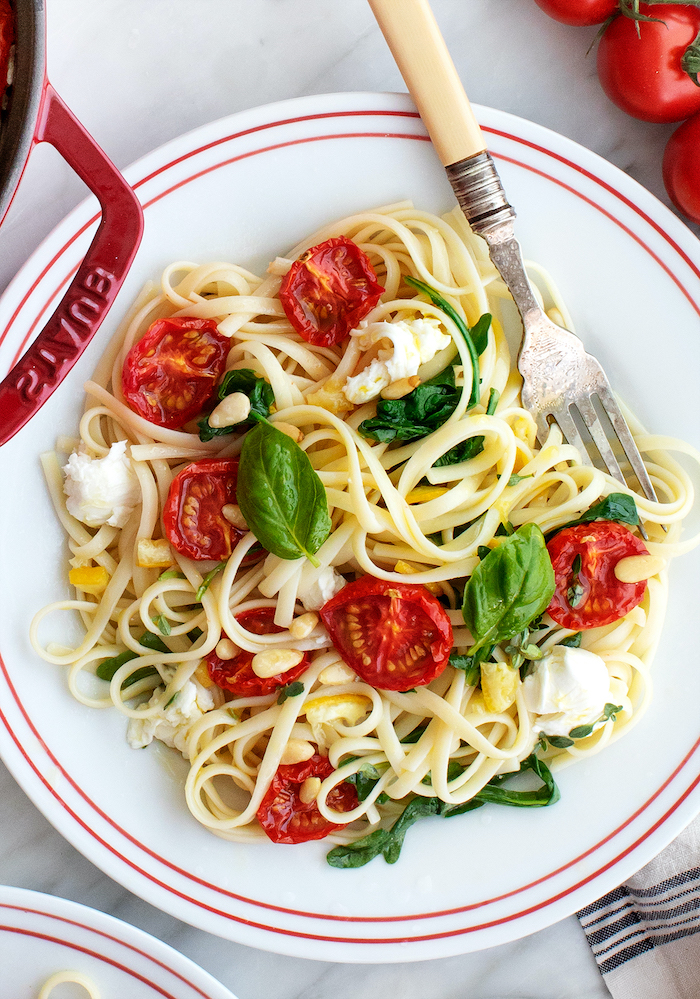 Oyster mushrooms soup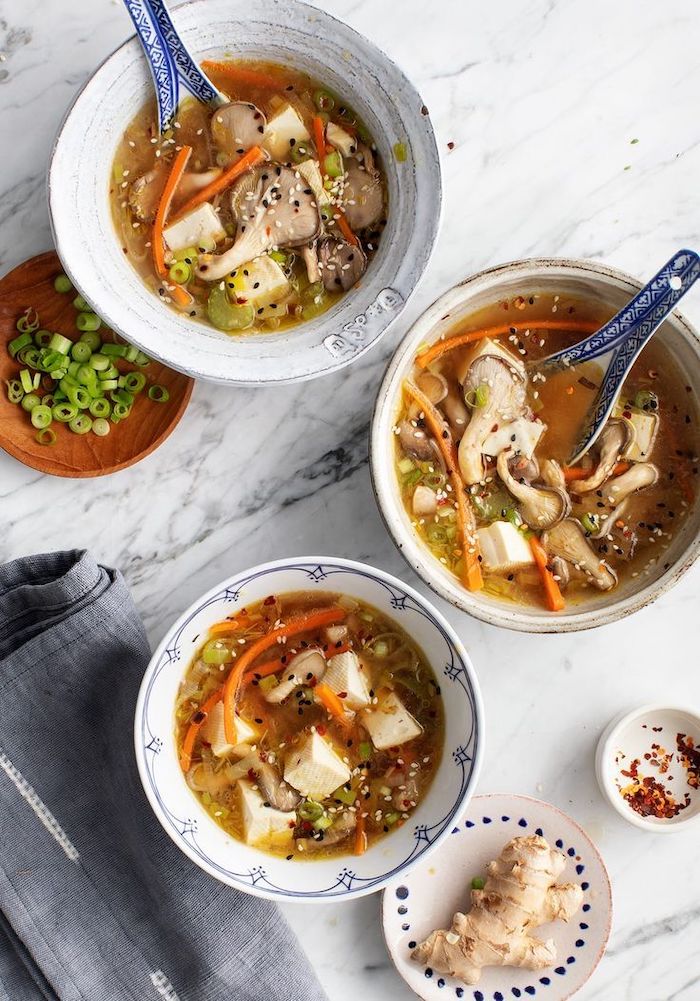 Oyster mushroom soup recipe
Ingredients:
3 tbsp olive oil
3 cups chopped leeks
1 cup chopped celery
1/4 cup minced garlic
2 tbsp minced ginger
1 1/2 tbsp white miso paste
1 tbsp garlic powder
5 cups vegetable broth
1 tbsp onion powder
5 cups water
3 cups oyster mushrooms, sliced
2 cups carrot
5 dried bay leaves
1 stalk lemongrass, minced
2 tbsp tamari
1 1/2 tbsp lemon juice
1 tbsp rice vinegar
1-inch piece dried kombu
black pepper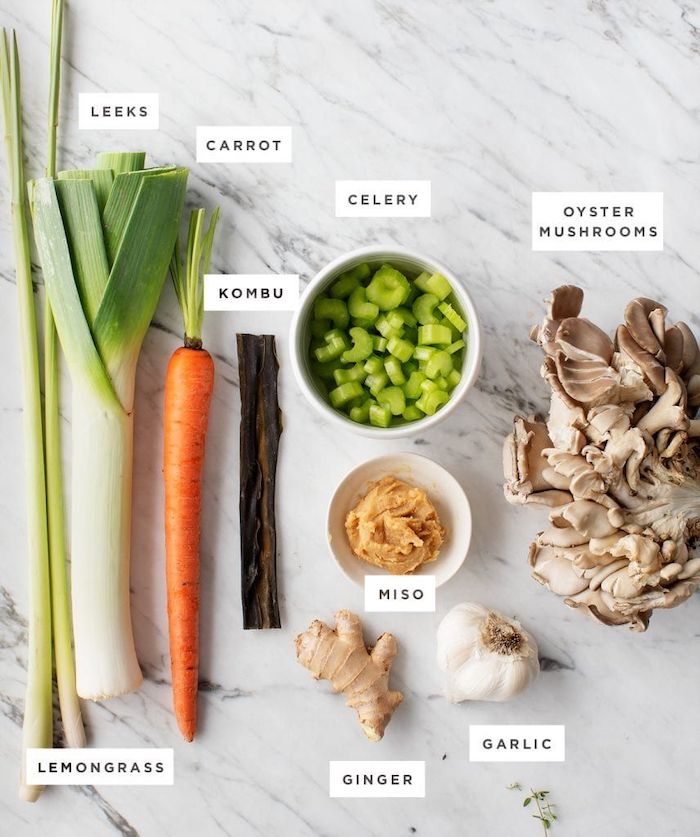 Instructions:
In a pot heat the olive oil. Add the leeks and celery and saute for about 10 minutes. Add the garlic and ginger and cook for 5 more minutes. Finally, add the miso, garlic and onion powder and cook for 5 more minutes.
Mix in the vegetable broth, water, oyster mushrooms, carrots, bay leaves, tamari, lemon juice, lemongrass, kombu and vinegar. Bring to a boil and cook for 5 minutes. Reduce the heat and cook for 30 more minutes.
Season with pepper, remove the bay leaves and kombu and serve.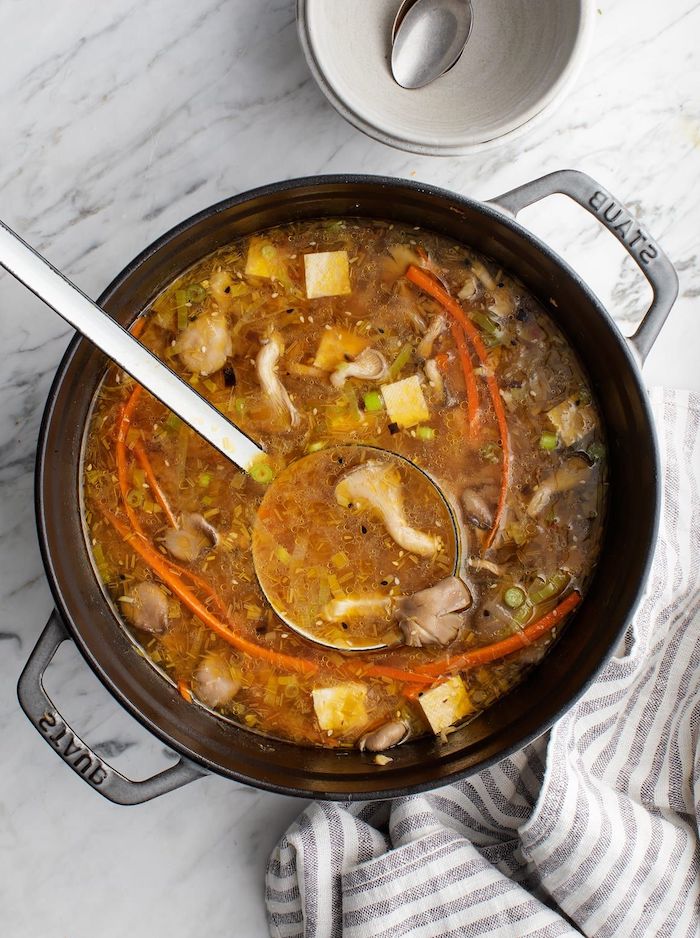 Chickpea and vegetable stir fry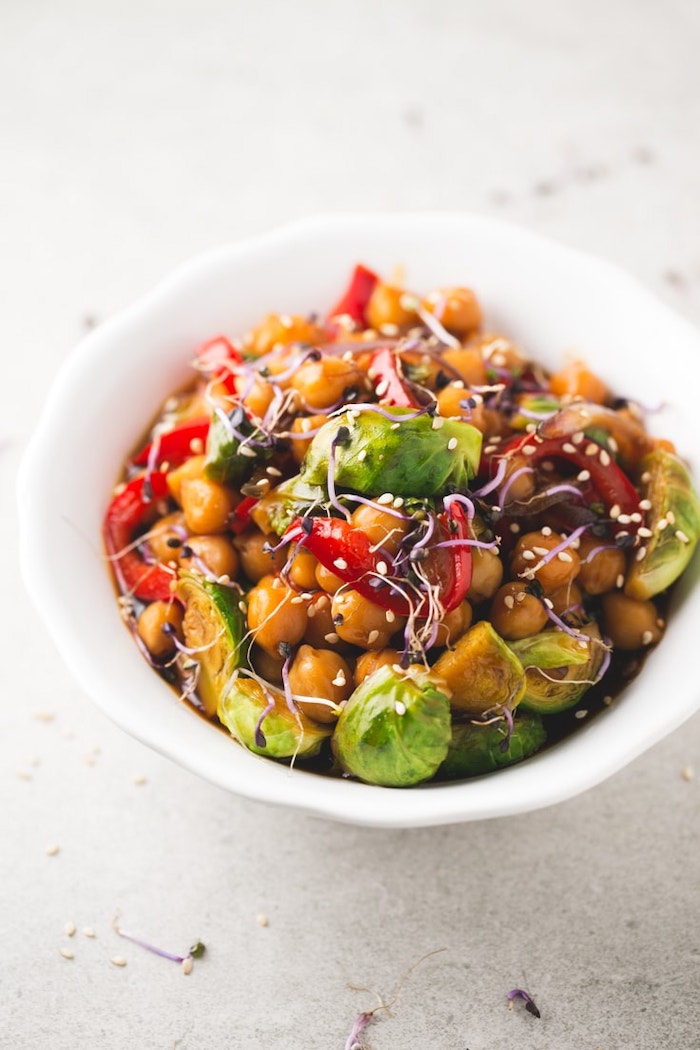 Chickpea and veggie stir fry
Ingredients:
1/2 red onion
1/2 red bell pepper
1 15oz can chickpeas, drained
8 brussels sprouts, quartered
sesame seeds (optional)
For the sauce:
1/2 cup water
1/2 cup soy sauce
2 tsp cornstarch
2 tbsp coconut sugar
sriracha sauce to taste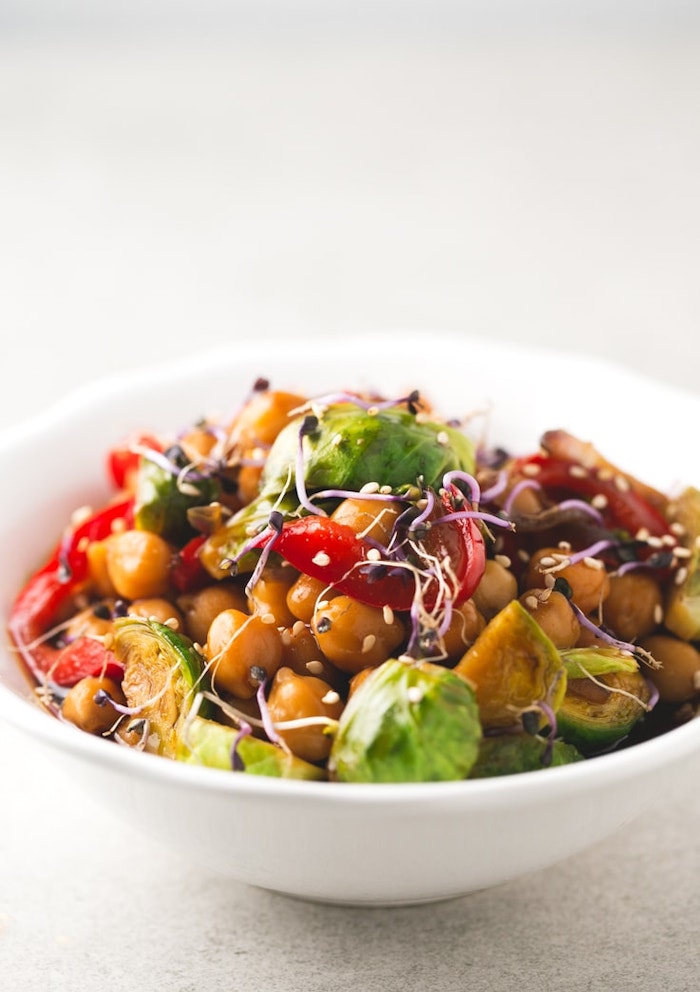 Instructions:
In a wok cook the vegetables with boiling water for 1-2 minutes. Drain them and set aside.
Add all the ingredients for the sauce in a wok and cook them for 5 minutes until it thickens.
Add in the vegetables and chickpeas and cook for another 2 minutes.
Top with sesame seeds.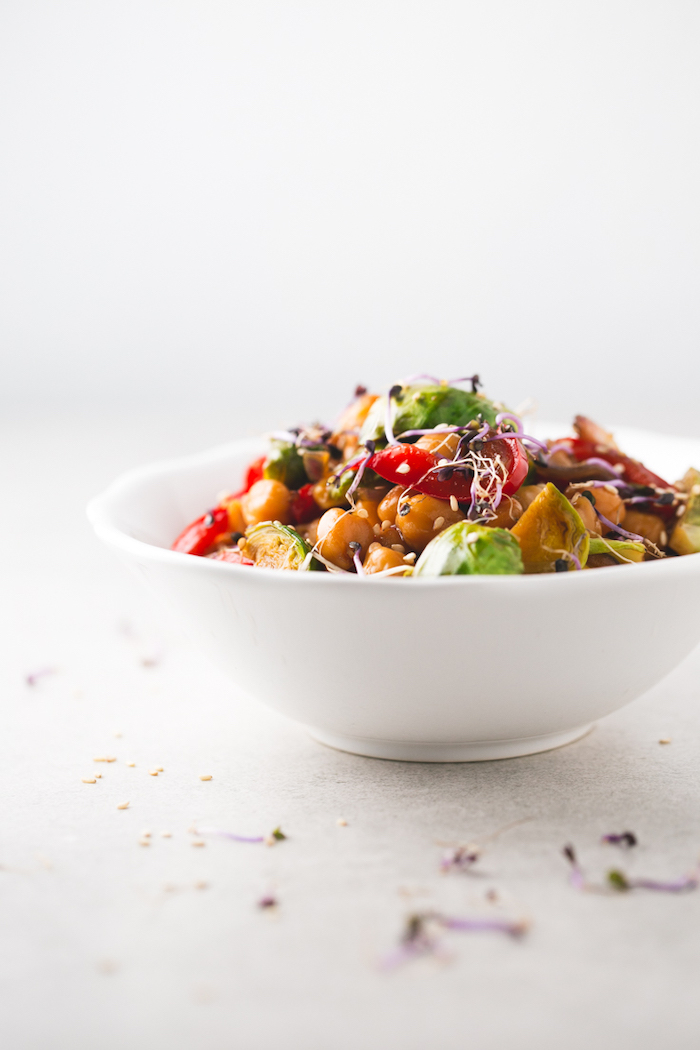 Salmon poke bowl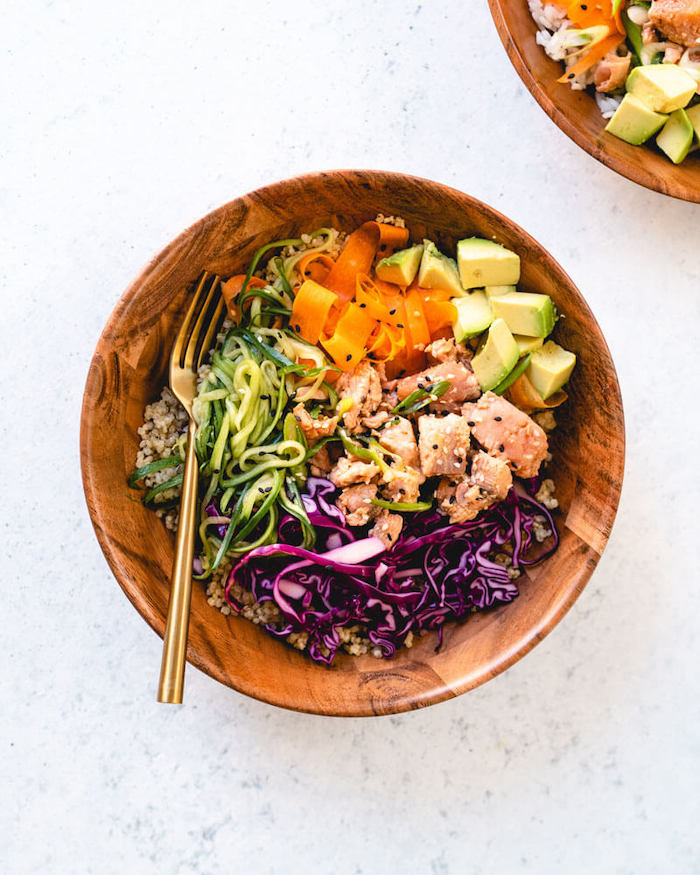 Salmon poke bowl
Ingredients:
1 1/2 cups rice
4 salmon fillets
5 1/2 tbsp soy sauce
1 tsp sriracha
1 tbsp sesame oil
2 cups shredded red cabbage
1 cucumber, shredded
3 carrots
1 avocado
3 green onions
2 1/2 tbsp rice vinegar
1/2 tsp sesame seeds
1 tbsp coconut oil
salt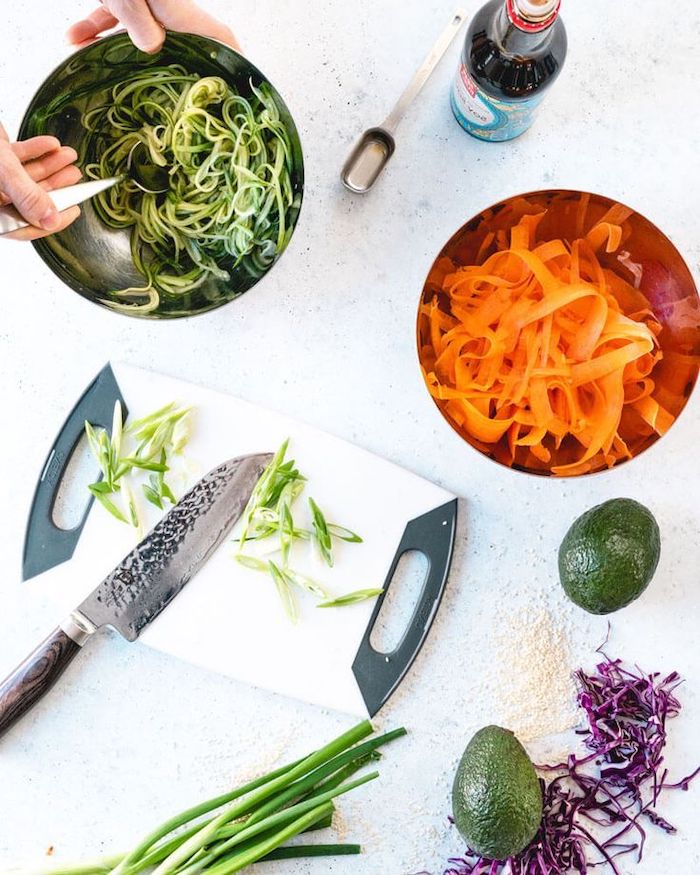 Instructions:
Prepare the rice and quinoa according to package instructions.
Remove the skin of the salmon and cut into small squares.
In a bowl mix the salmon, 1/4 cup soy sauce, 1 tsp sesame oil and sriracha. Let marinate.
In another bowl mix the cabbage with 1/4 tsp salt and 1 tbsp rice vinegar.
Spiralise the cucumber and mix in a bowl with 1 1/2 tbsp rice vinegar, 1 1/2 tsp sesame oil, 1/8 tsp salt and 1/2 tsp sesame seeds.
Dice the avocado and the onions.
In a skillet heat the coconut oil. Add the salmon cook for 45 seconds.
In a bowl place the cooked salmon, green onion, sesame seeds and salt.
Serve a scoop of rice or quinoa into a bowl and top with vegetables and salmon.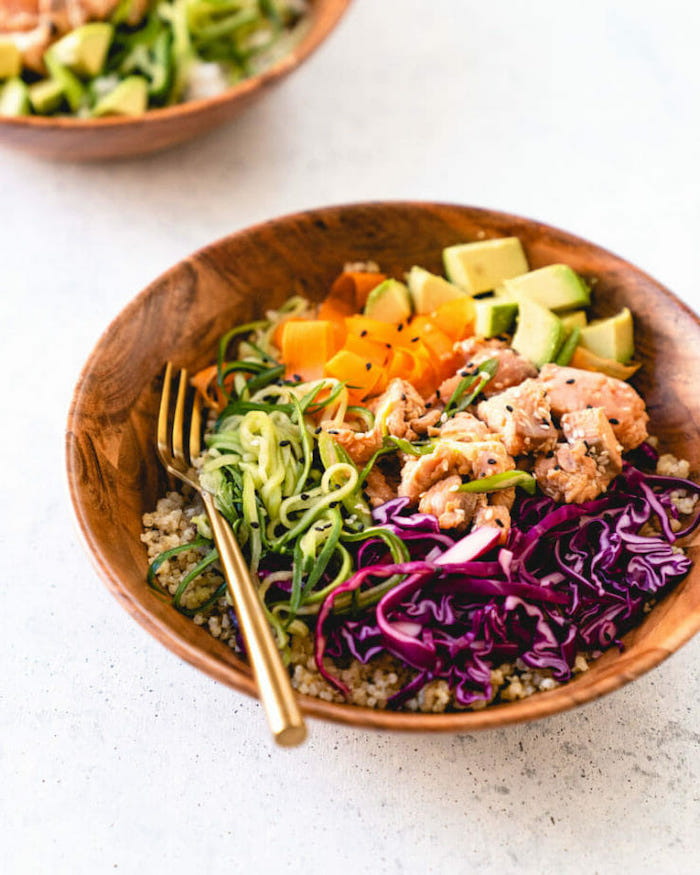 Honey garlic chicken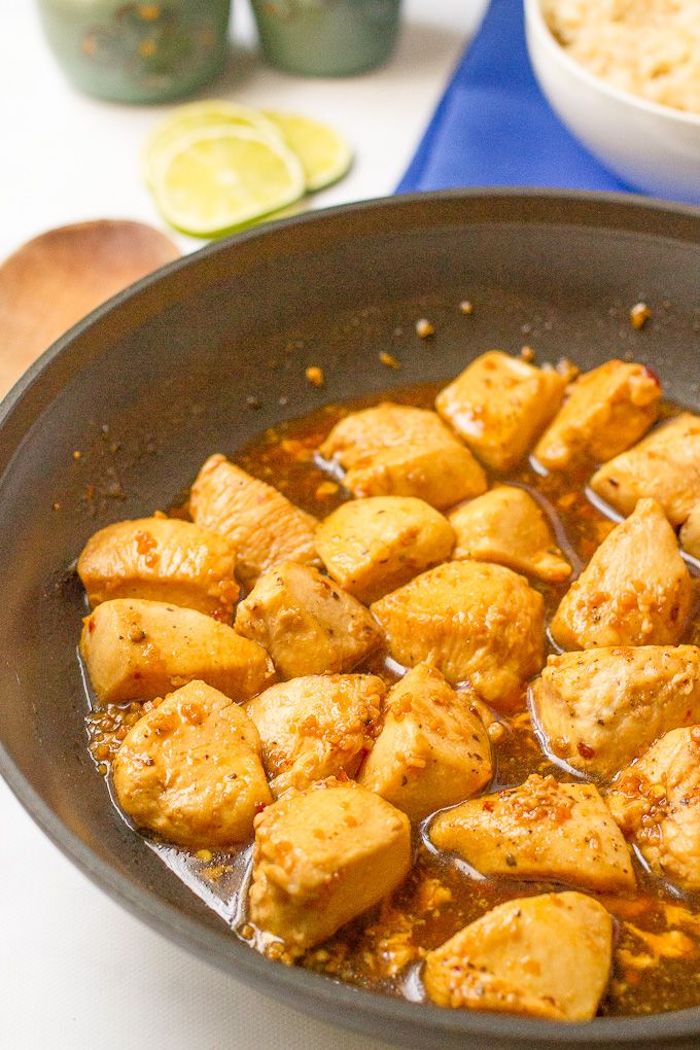 Honwy garlic chicken – easy dinner recipes
Ingredients:
2 tsp olive oil
1 1/2 lbs chicken breast, cut into cubes
3 tbsp honey
salt and pepper
3 tbsp soy sauce
3 garlic cloves, minced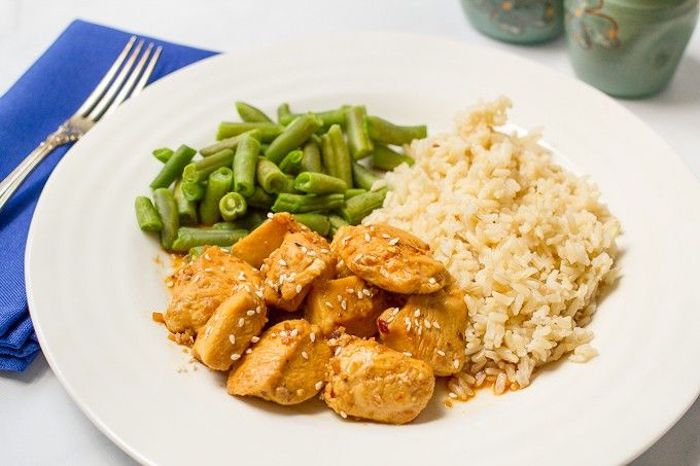 Instructions:
Season the chicken with salt and pepper.
In a skillet heat oil and add the chicken. Brown on each side for 3-4 minutes.
In a bowl, whisk together the honey, soy sauce and garlic.
Add the sauce to the chicken and toss. Cooked for 4-5 more minutes.
Serve with rice and top with sesame seeds.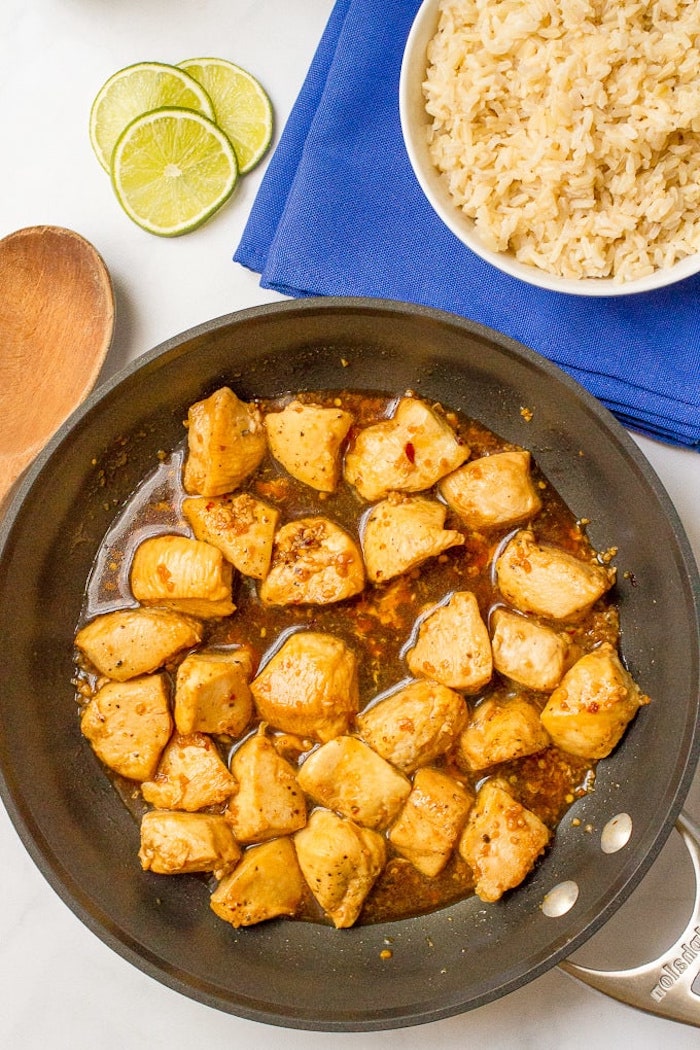 Slow cooker chicken enchilada quinoa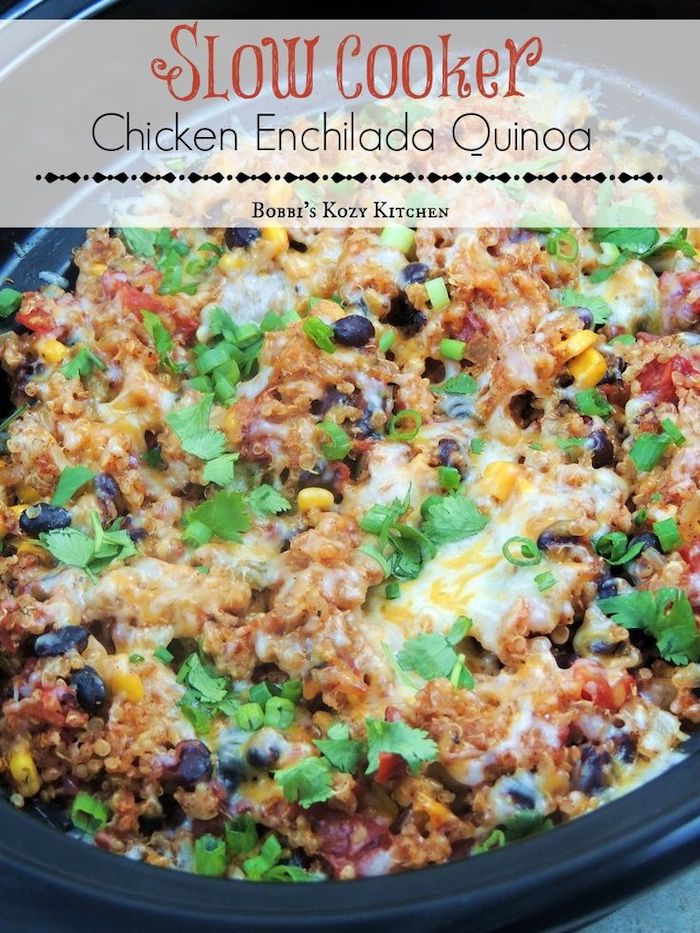 Healthy chicken enchilada recipe
Ingredients:
1 lb ground chicken
1 1/2 cups quinoa
2 garlic cloves, minced
1 can black beans
1 cup corn
2 cups enchilada sauce
1 can roasted tomatoes
1 onion, chopped
2 tbsp chili powder
1 jalapeno pepper, chopped
1 cup water
2 tsp coriander
1 tbsp cumin
1 cup shredded cheese
3 green onions, chopped
1/4 cup fresh cilantro, chopped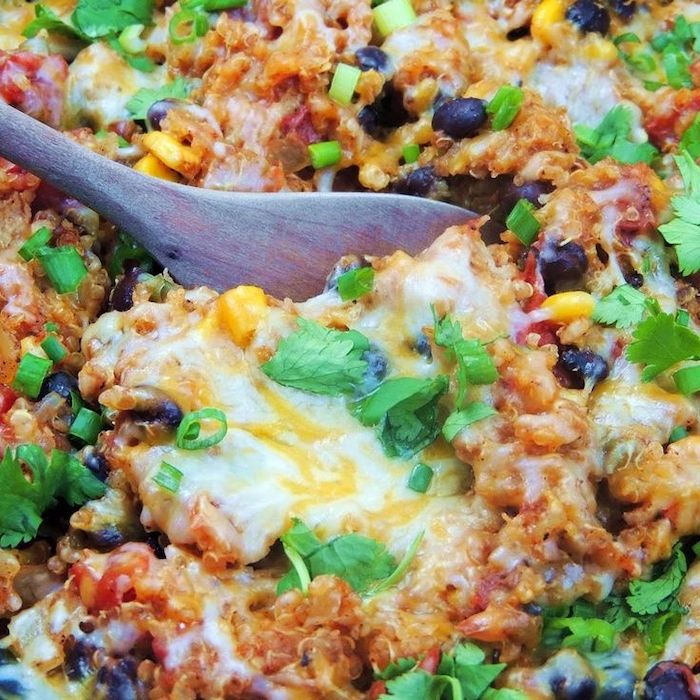 Instructions:
In a skillet, cook the chicken until it isn't pink and place in a slow cooker.
Add the quinoa, black beans, corn, tomatoes, garlic, onion, jalapeno, water, enchilada sauce, chili powder, cumin, coriander, salt and pepper. Stir well. Cook on high for 3 hours.
Remove the lid and stir well again. Stir in half the cheese and sprinkle the other half on top. Cook until the cheese melts. Top with green onion and cilantro.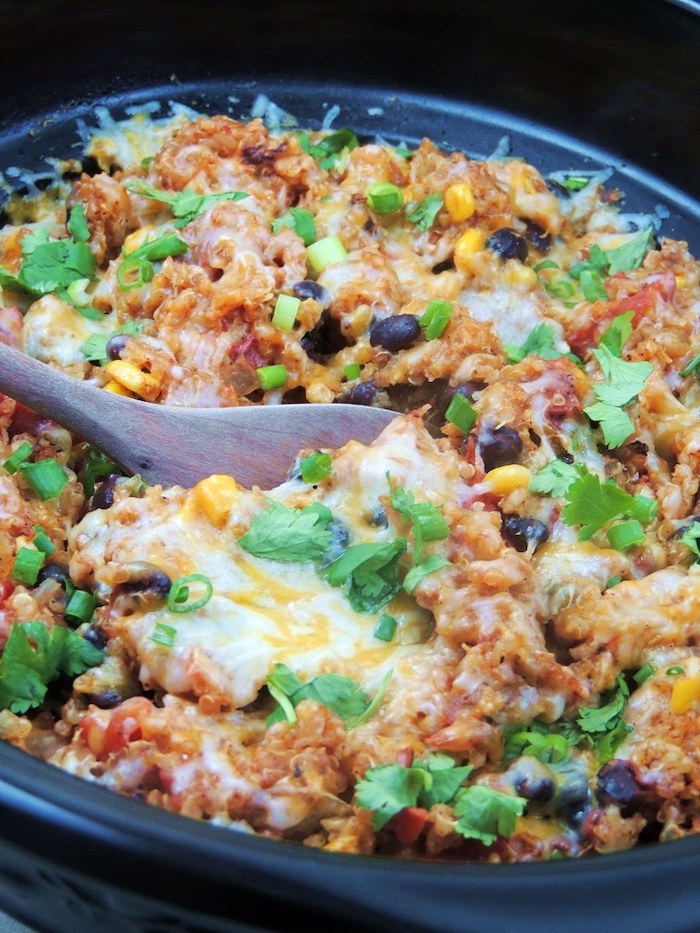 Mongolian beef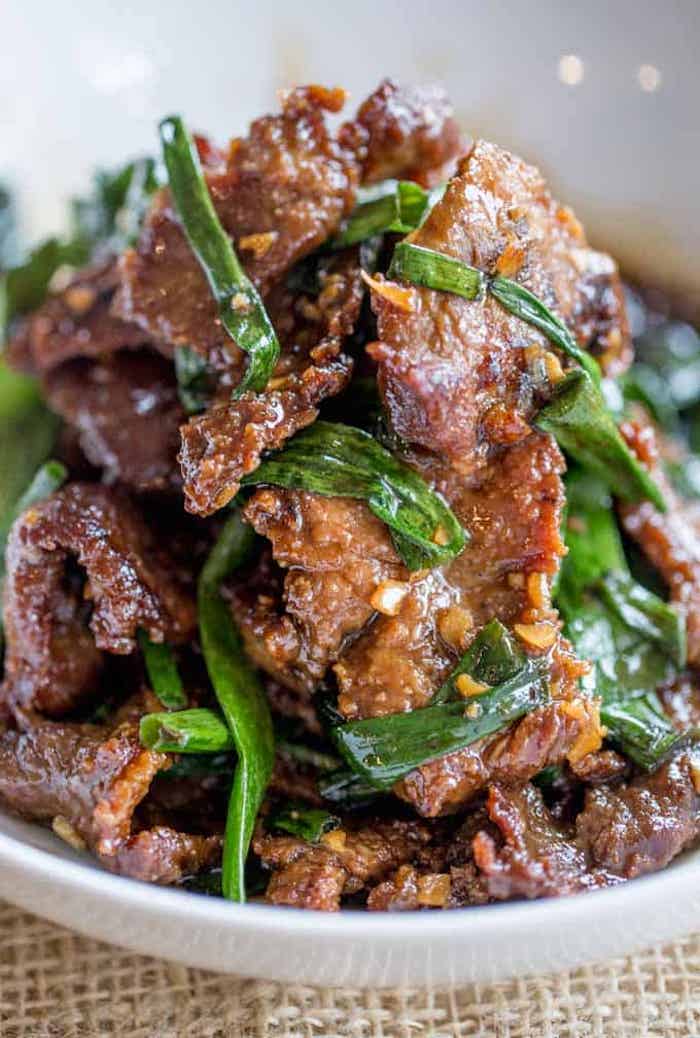 Mongolian beef recipe
Ingredients:
1lb flank steak
1/4 cup canola oil
1/4 cup cornstarch
2 tsp ginger, minced
1 tbsp garlic, minced
1/3 cup soy sauce
1/2 cup dark brown sugar
4 stalks scallions, green parts only, cut into pieces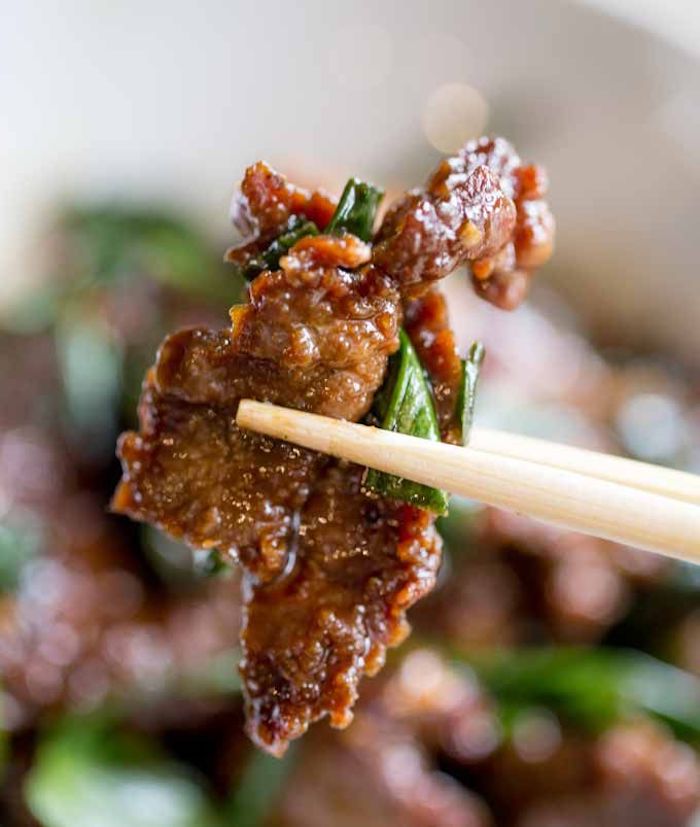 Instructions:
Slice the steak against the grain the long way into pieces. Add them to a ziploc bag with the cornstarch. toss well and make sure the steak pieces are fully coated and let sit.
In a pan heat the canola oil. Add the steak pieces and cook on each side for 1 minute. Remove from the pan.
Add the ginger and garlic and saute for 10-15 minutes. Add the soy sauce, water and sugar and bring to a boil. Then, add back the steak and let the sauce thicken for 20-30 seconds.
Add the green onions, stir well and cook for 20-30 seconds.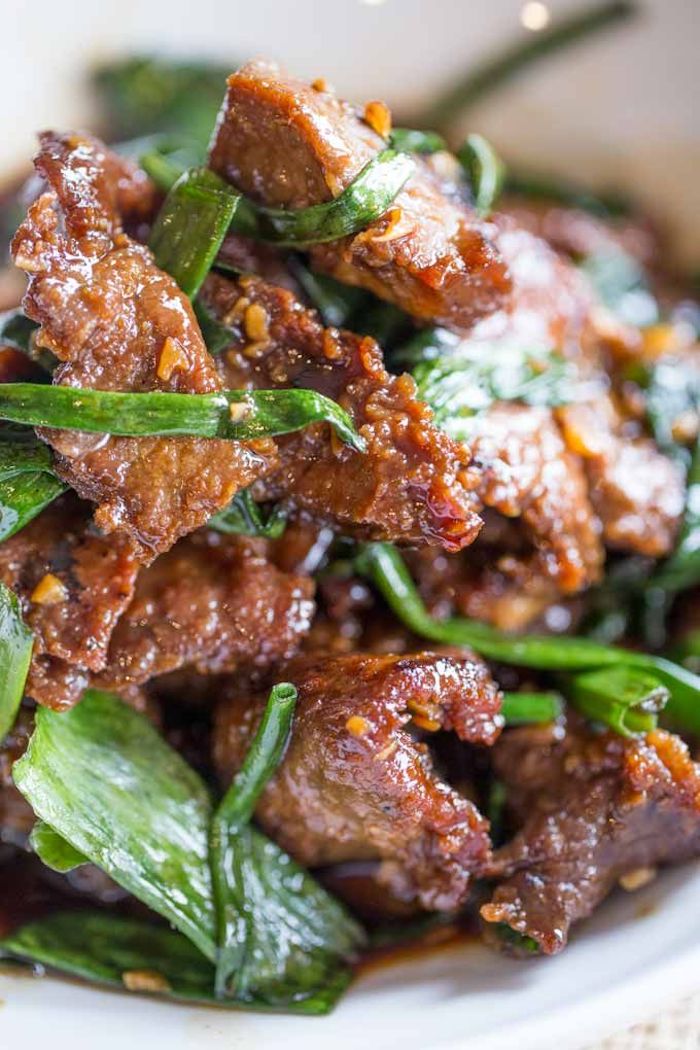 Garlic ginger glazed pork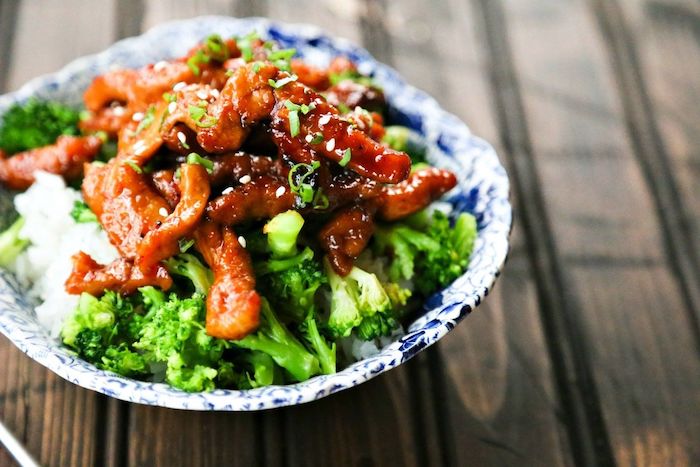 Glazed pork
Ingredients:
1 1/2 boneless center cut pork loin, cut into slabs and strips
1 tsp salt
1/2 tsp pepper
1 tbsp canola oil
5 garlic cloves, minced
fresh ginger, grated
1/2 cup honey
2 tbsp sriracha sauce
1 tbsp rice vinegar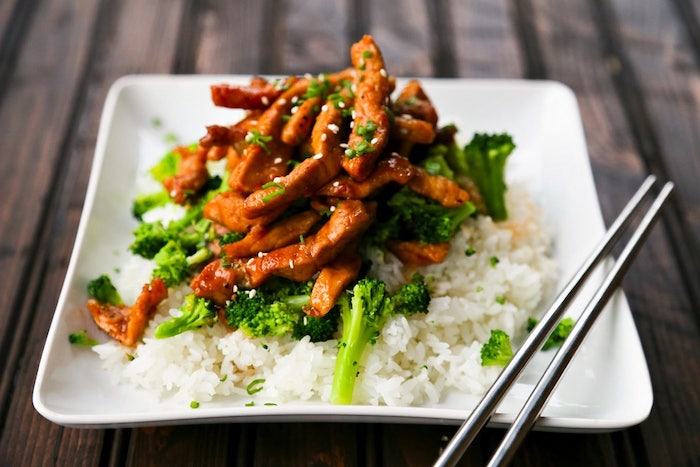 Instructions:
In a bowl mix the honey, sriracha and rice vinegar.
Sprinkle the pork strips with salt and pepper and coat well.
In a skillet heat oil. Add the pork and brown on both sides. Transfer to a plate.
In the same skillet add the garlic and ginger and cook for 30 seconds. Pour in the sauce mixture and bring to a boil while stirring. When the sauce thickens add back the pork and toss well.
Serve over rice or noodles.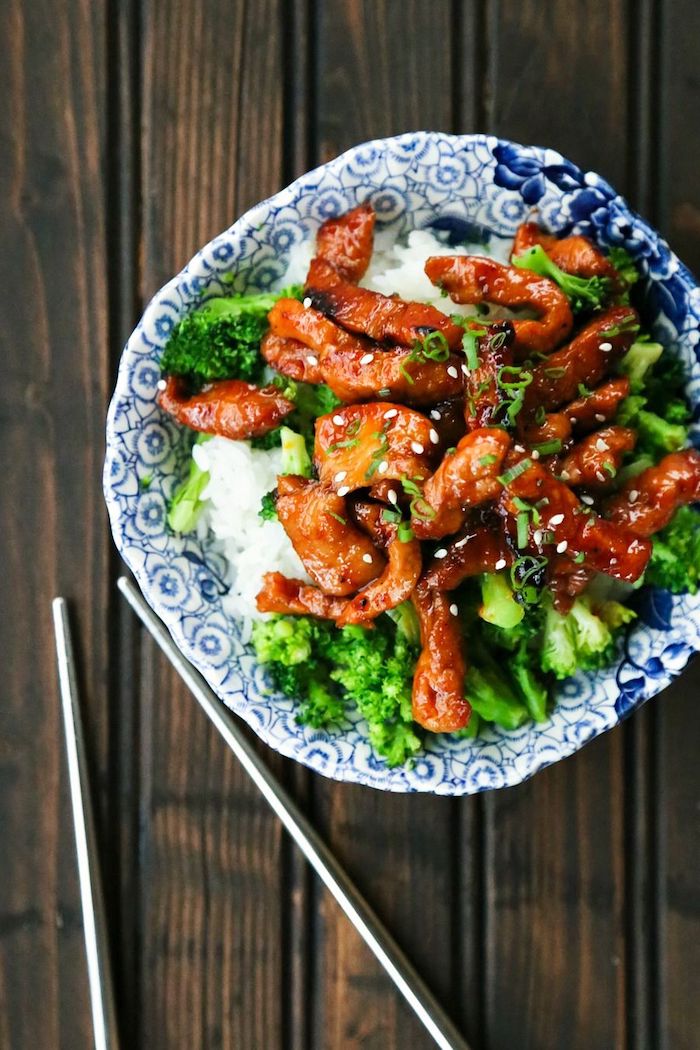 Teriyaki turkey rice bowl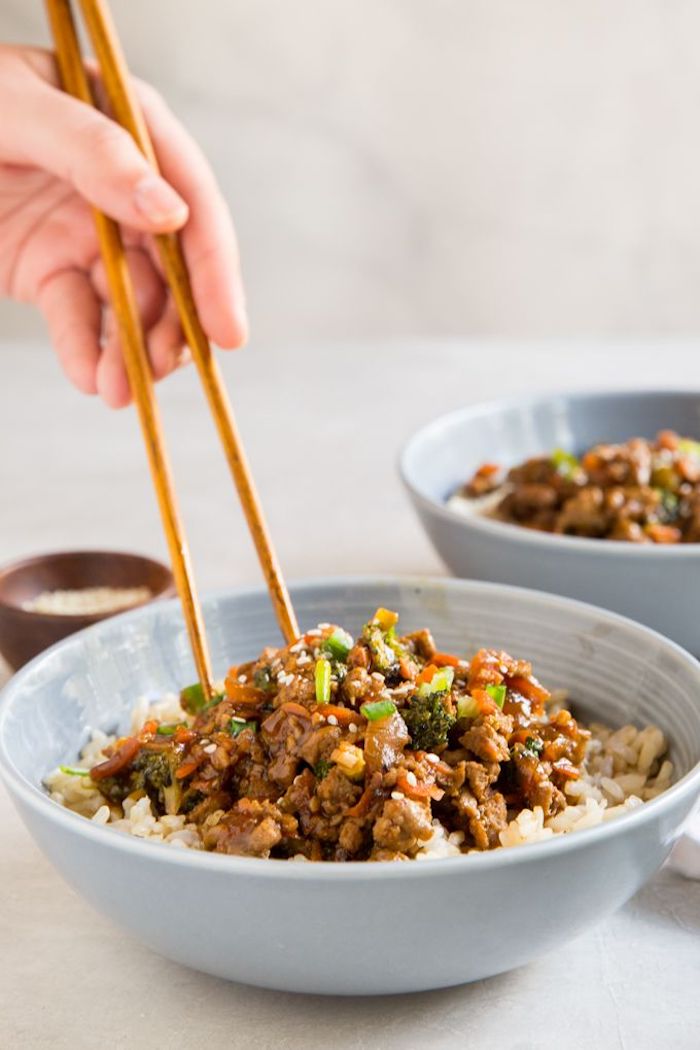 Teriyaki turkey rice bowl
Ingredients:
For the Teriyaki sauce:
1/2 cup soy sauce
1/4 cup water
2 tbsp red wine vinegar
2 tbsp brown sugar
1 tsp ground ginger
2 tbsp granulated sugar
2 tsp minced garlic
1 tbsp cornstarch
2 tbsp warm water
For the ground turkey:
1 tbsp vegetable oil
1/2 cup diced onion
1 lb ground turkey
2 tbsp minced garlic
1 cup chopped broccoli
2 grated carrots
2 diced green onions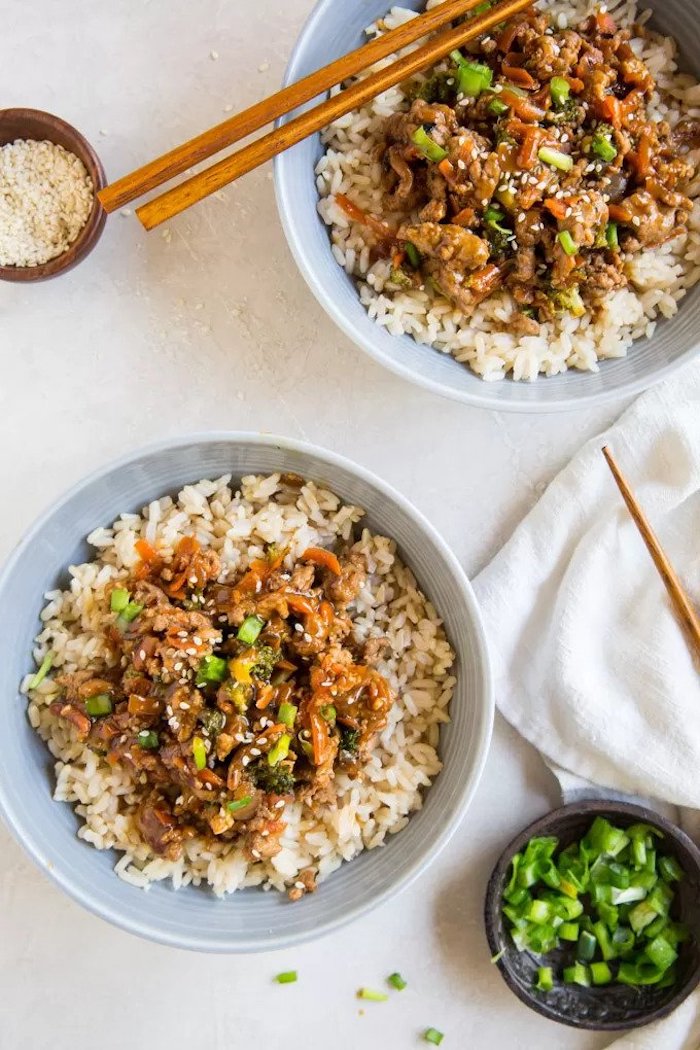 Instructions:
In a saucepan mix soy sauce, water, red wine vinegar, sugars, garlic and ginger. Stir well until sugar is dissolved.
In a bowl mix 2 tbsp warm water and cornstarch until dissolved.
Heat the sauce and slowly add in the cornstarch mixture until it thickens. Set aside.
In a skillet heat oil. Add onions and cook until soft. Then, add the ground turkey and garlic and cook until the turkey is half cooked. Add carrots and broccoli and continue cooking until the turkey is not pink.
Pour teriyaki sauce over the turkey and vegetable mixture. Stir well. Simmer for 5 minutes.
Serve over rice or noodles and top with green onions.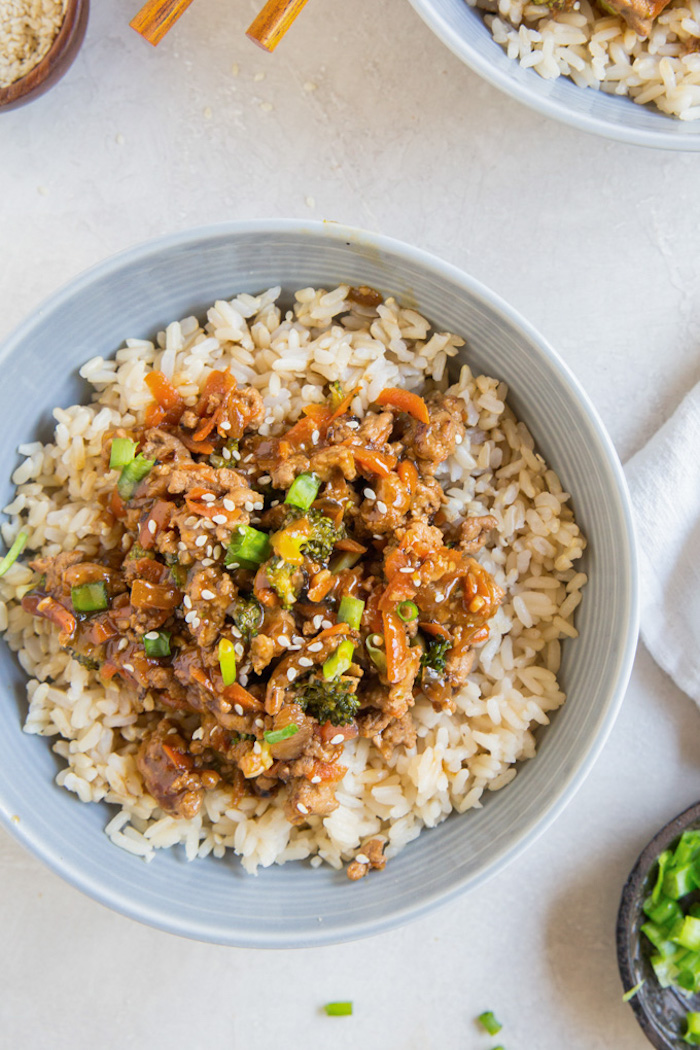 Easy dinner recipes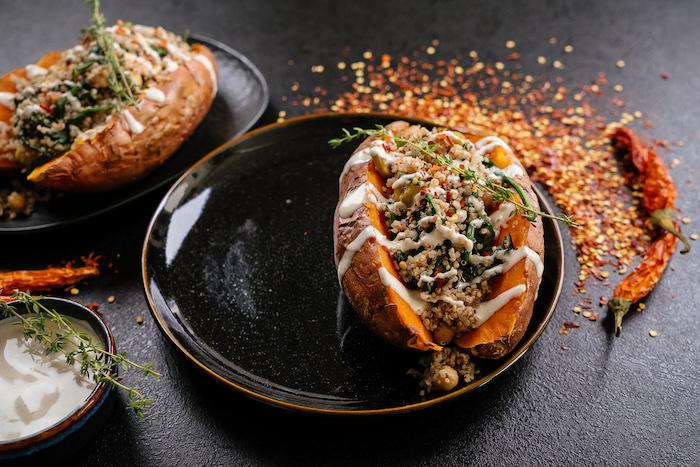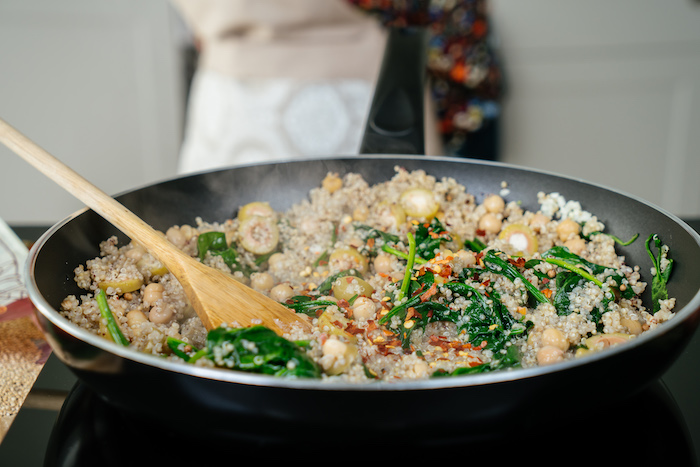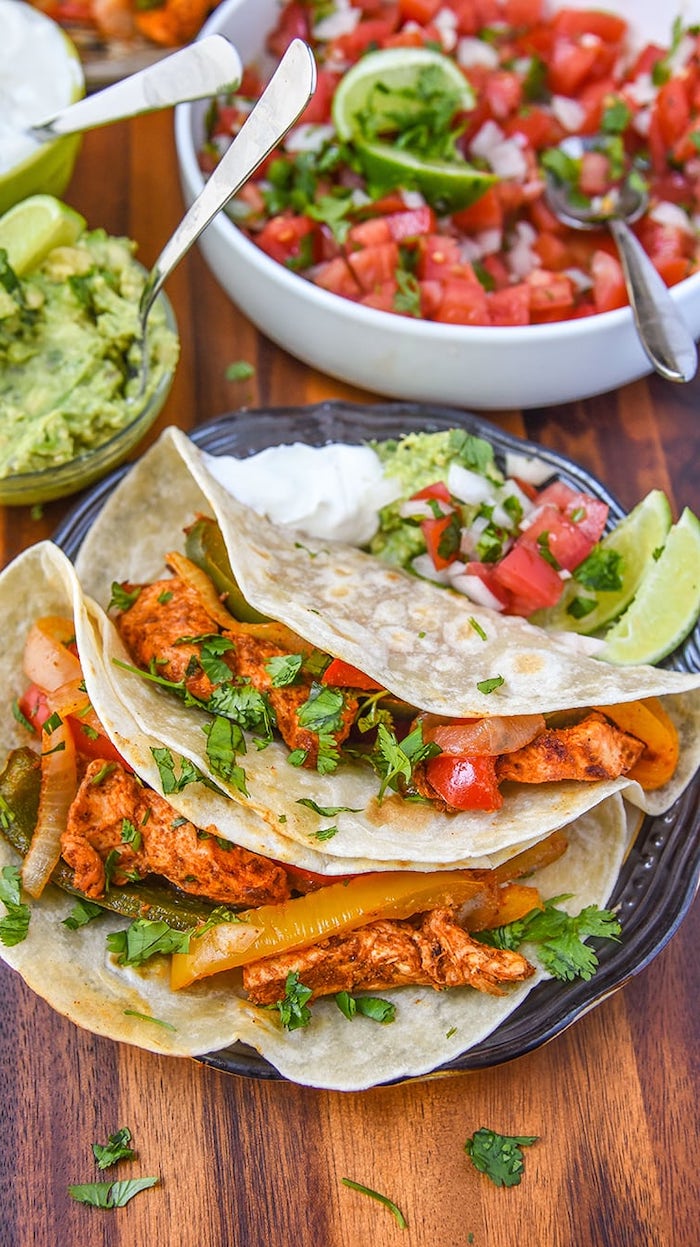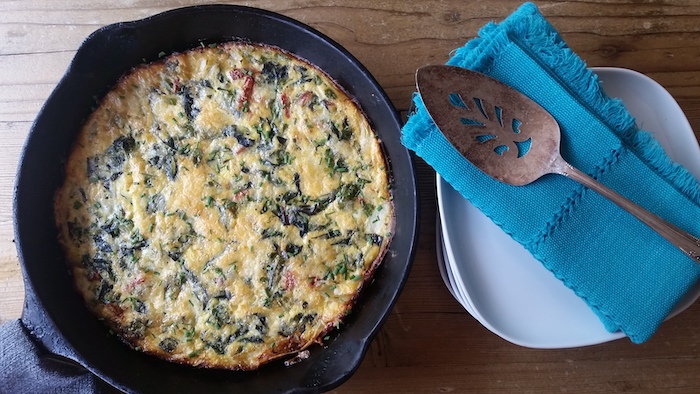 Healthy dinner ideas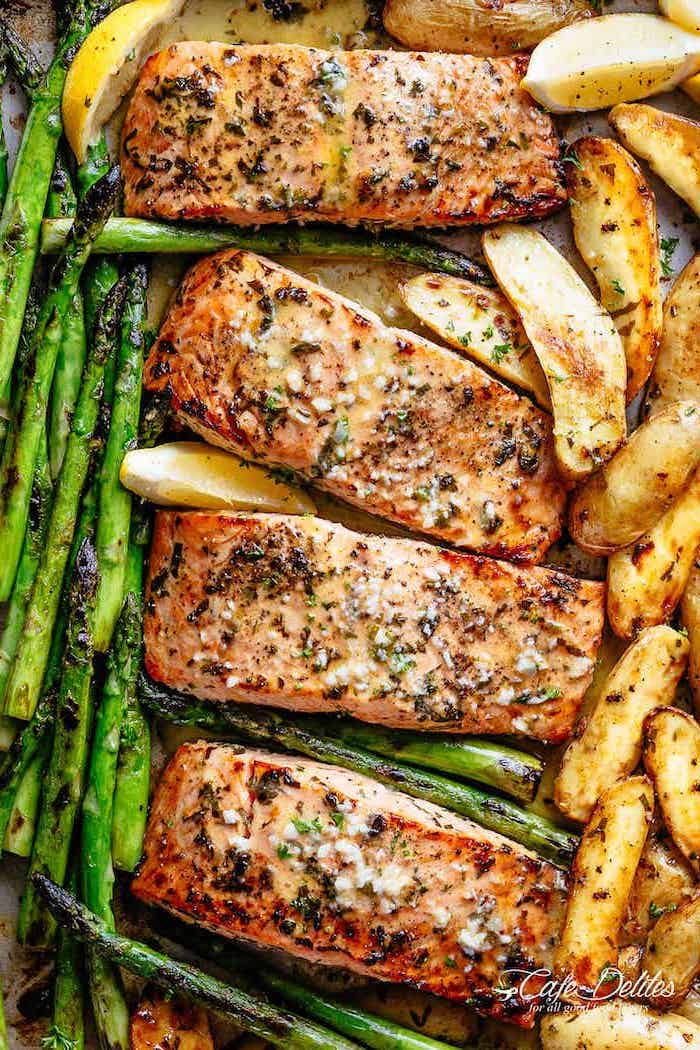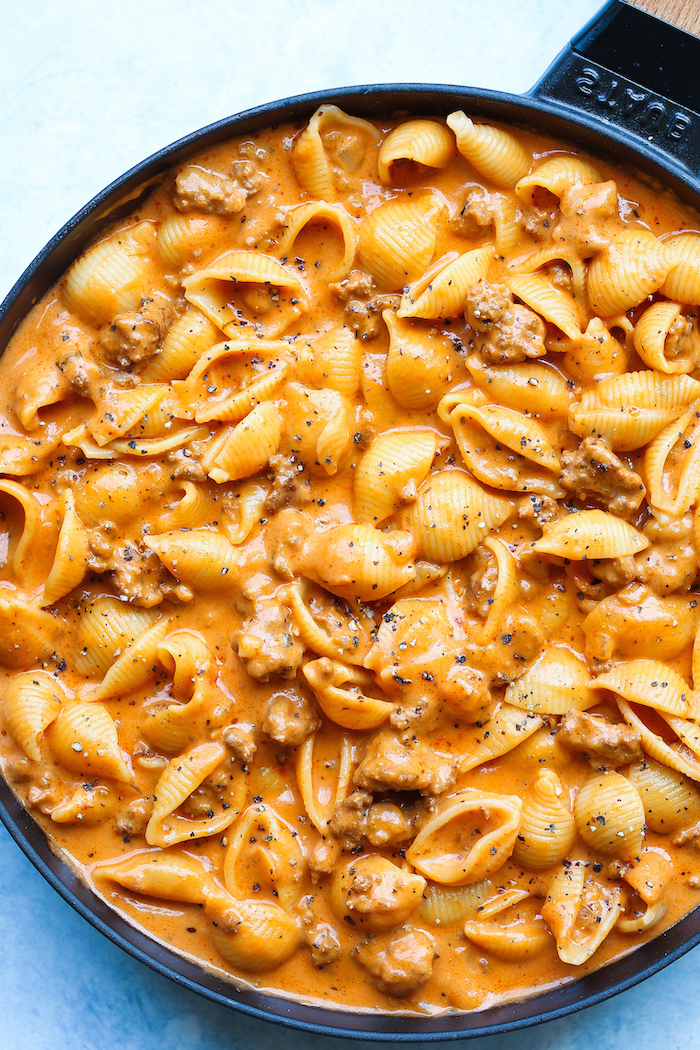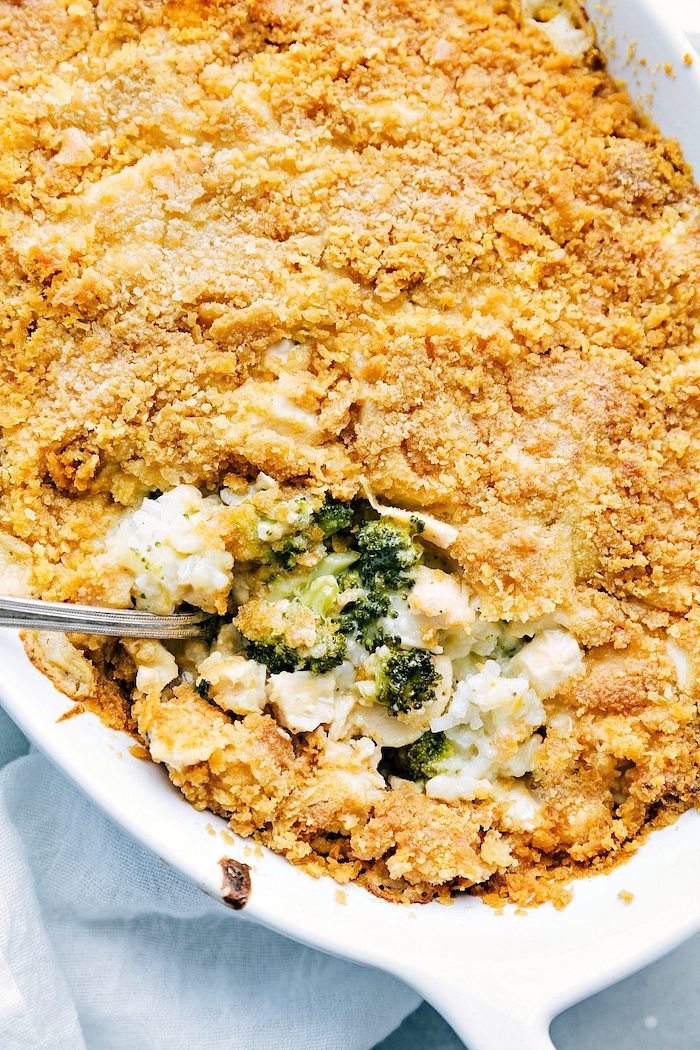 Dinner ideas for two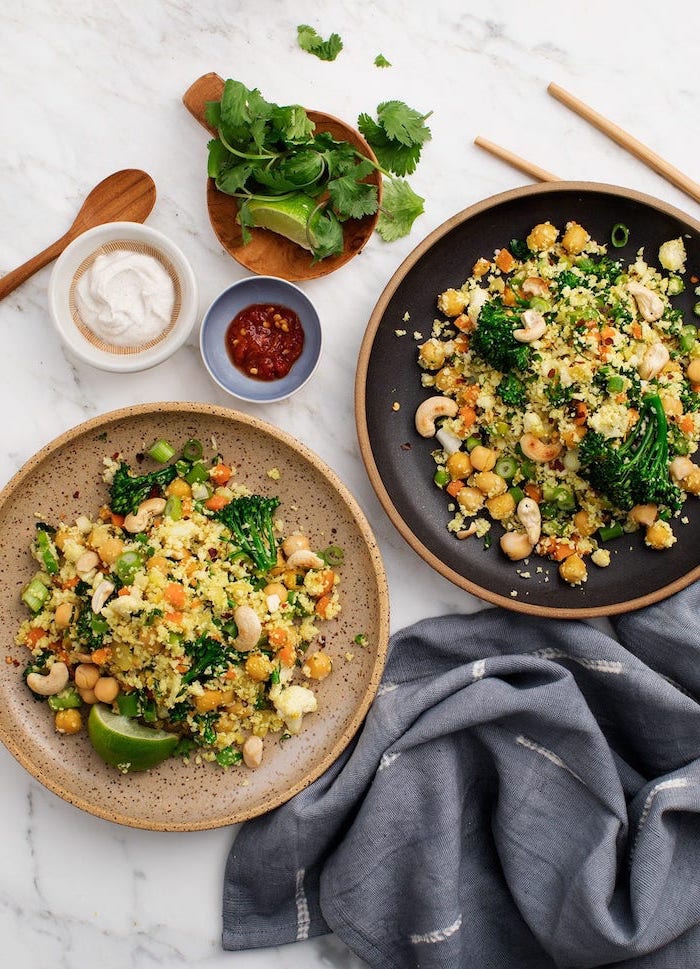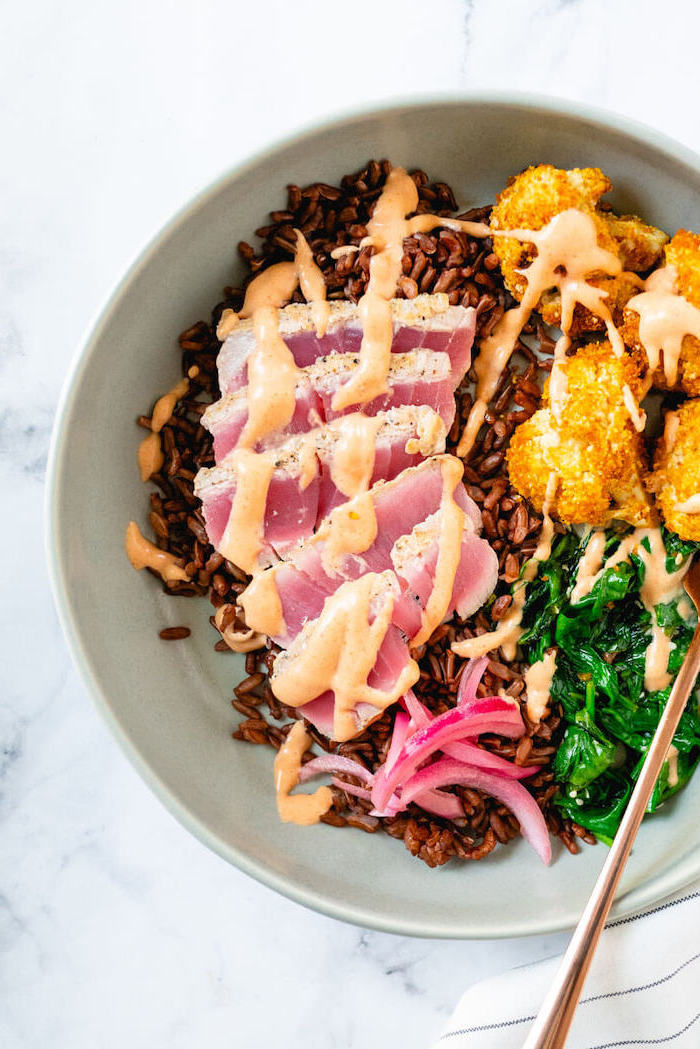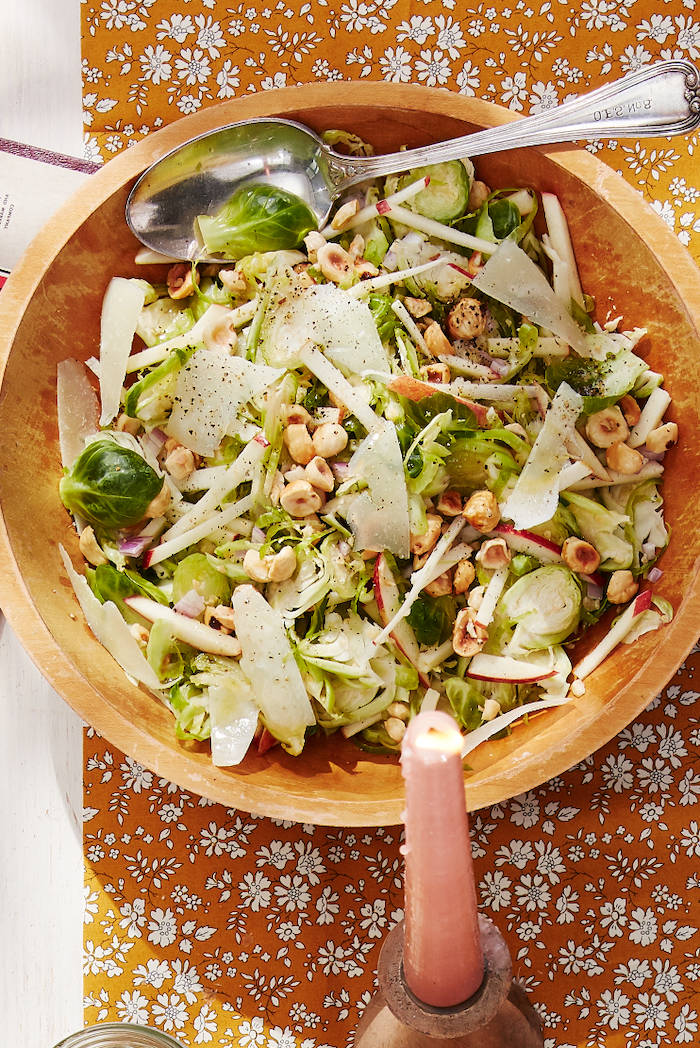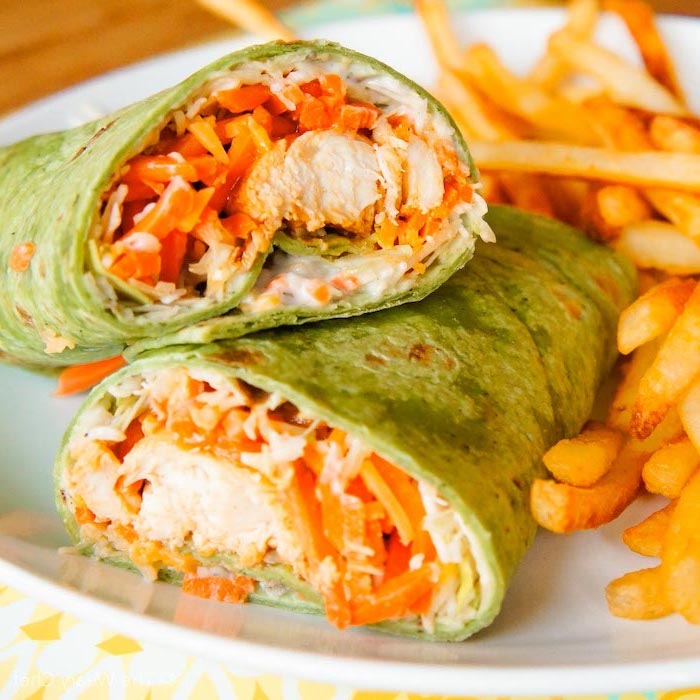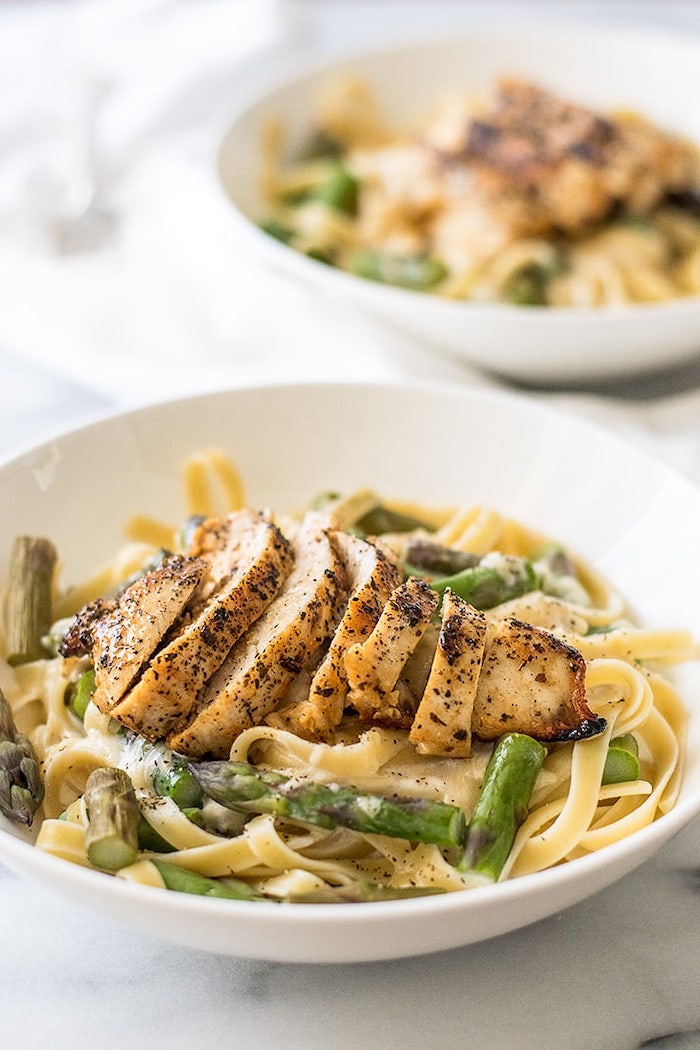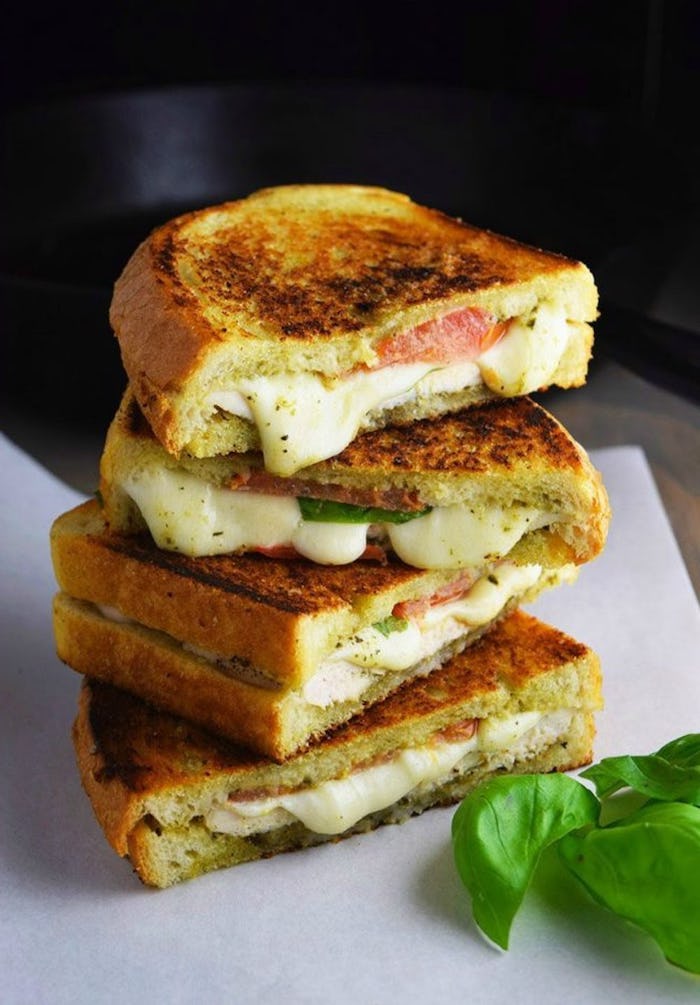 Easy weeknight dinners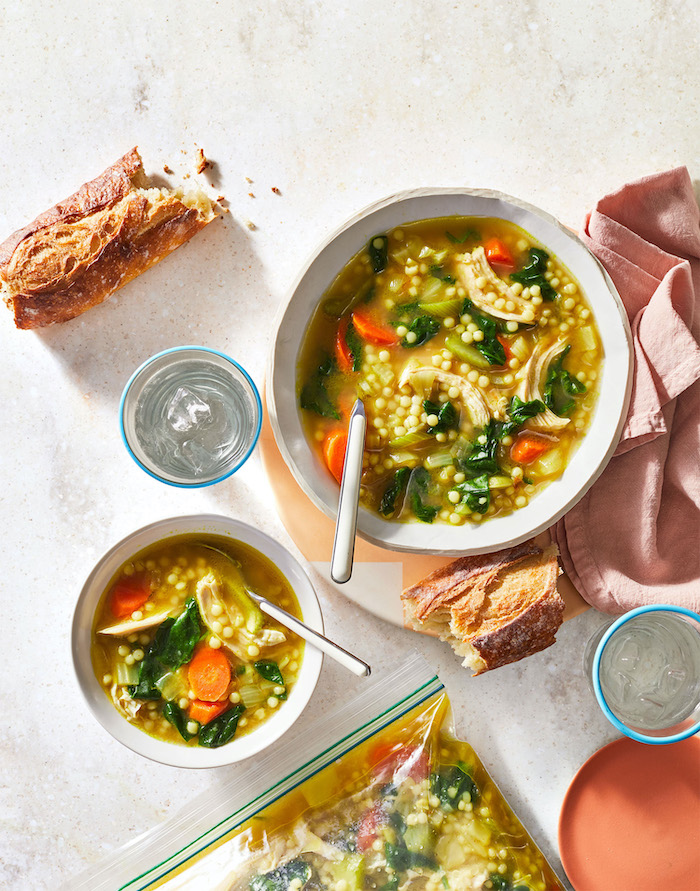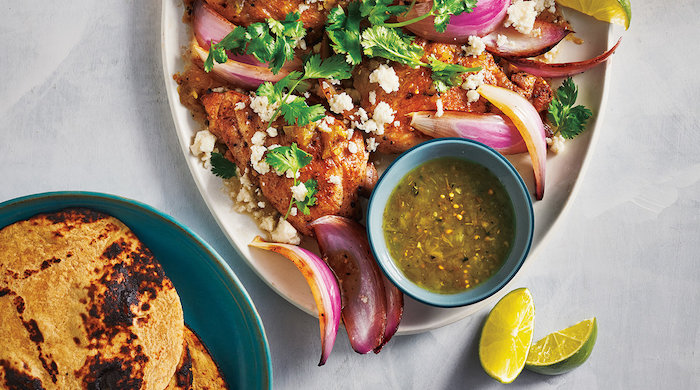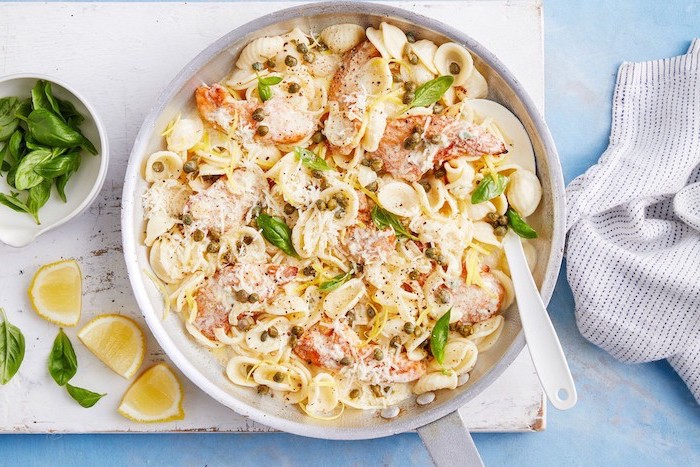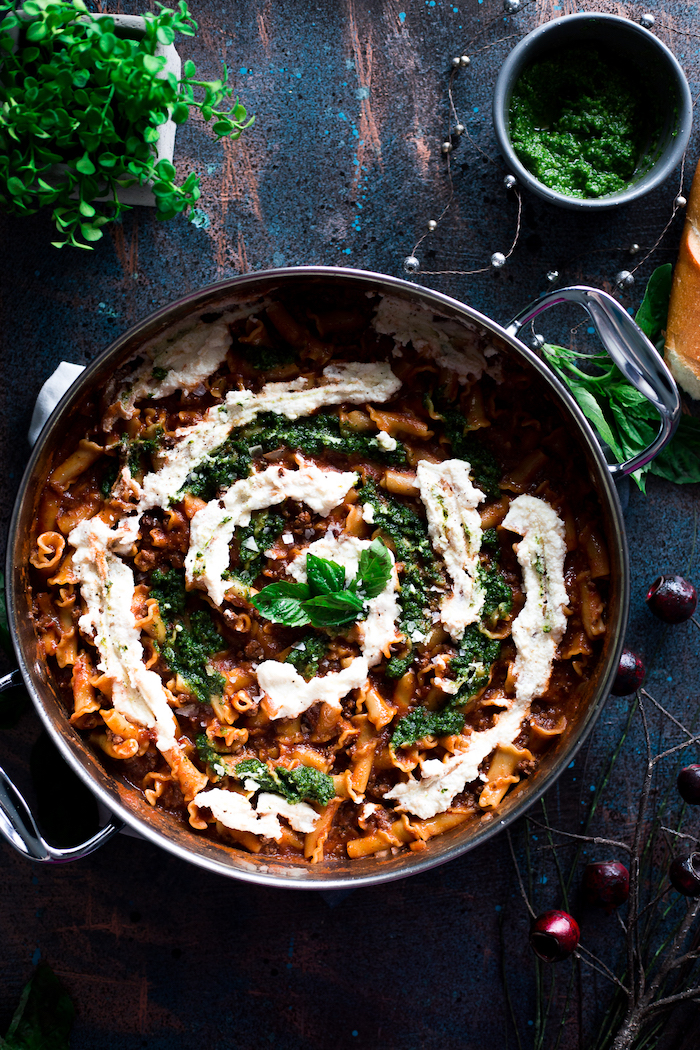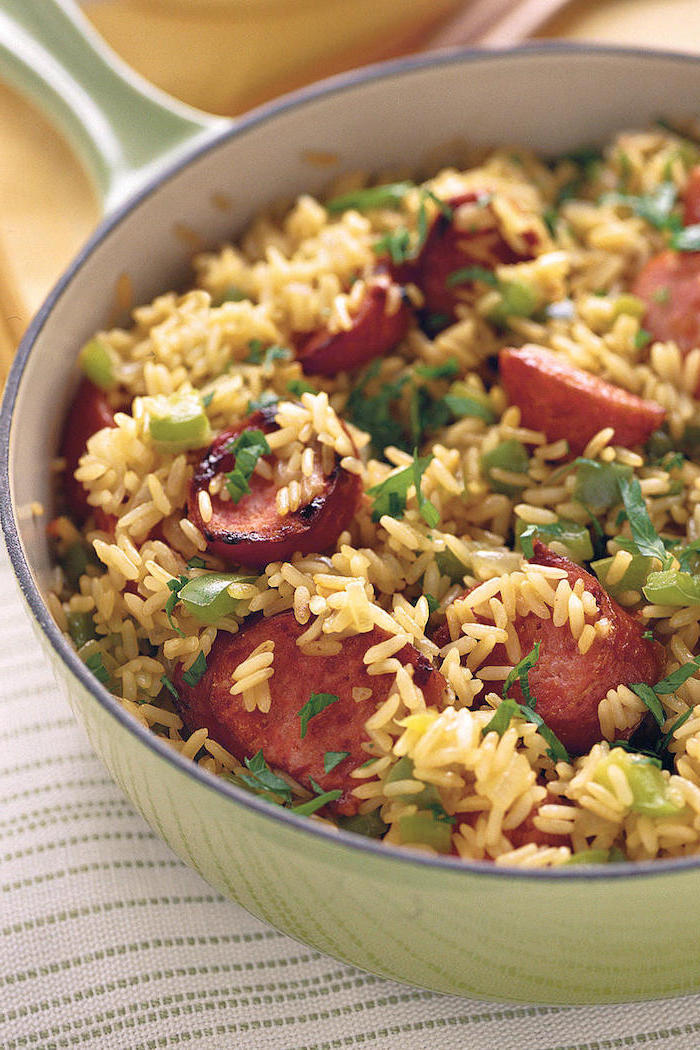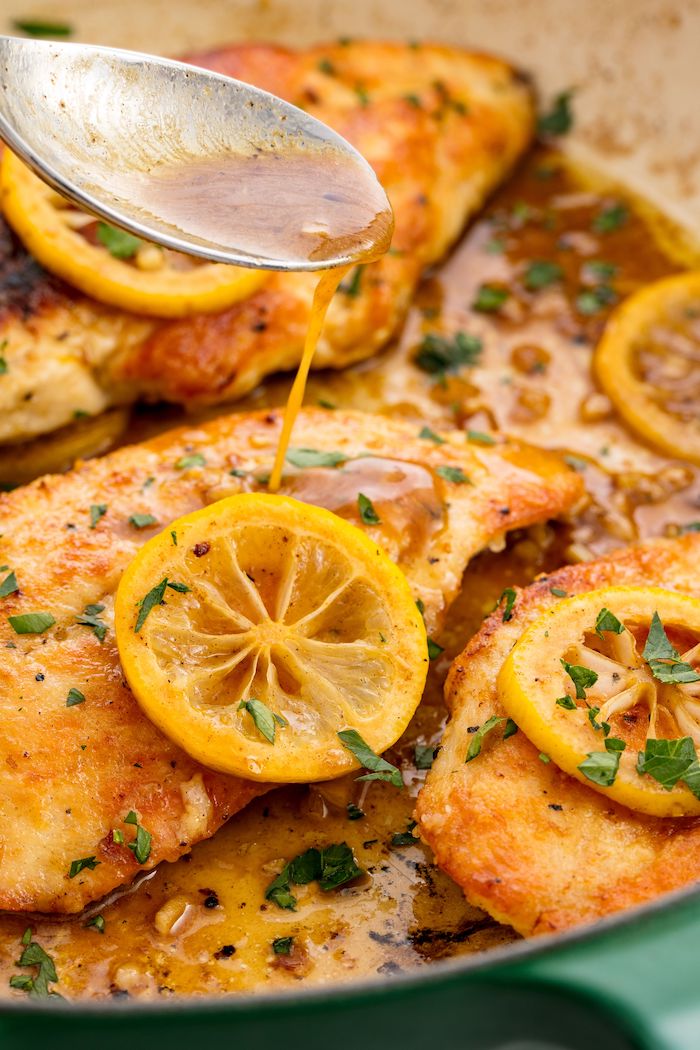 What should i make for dinner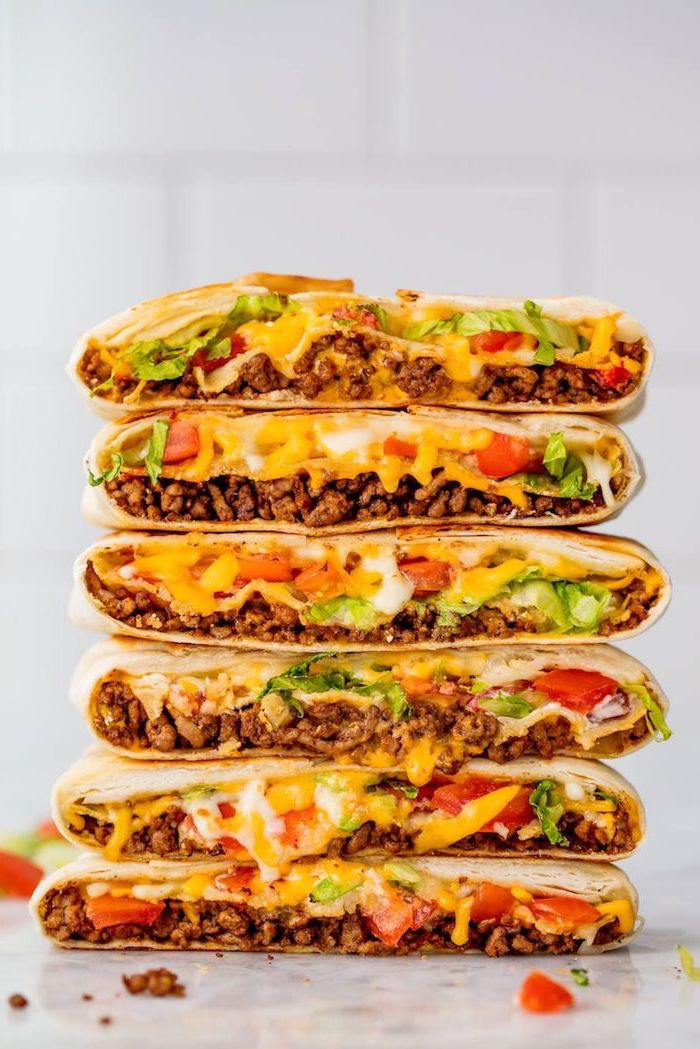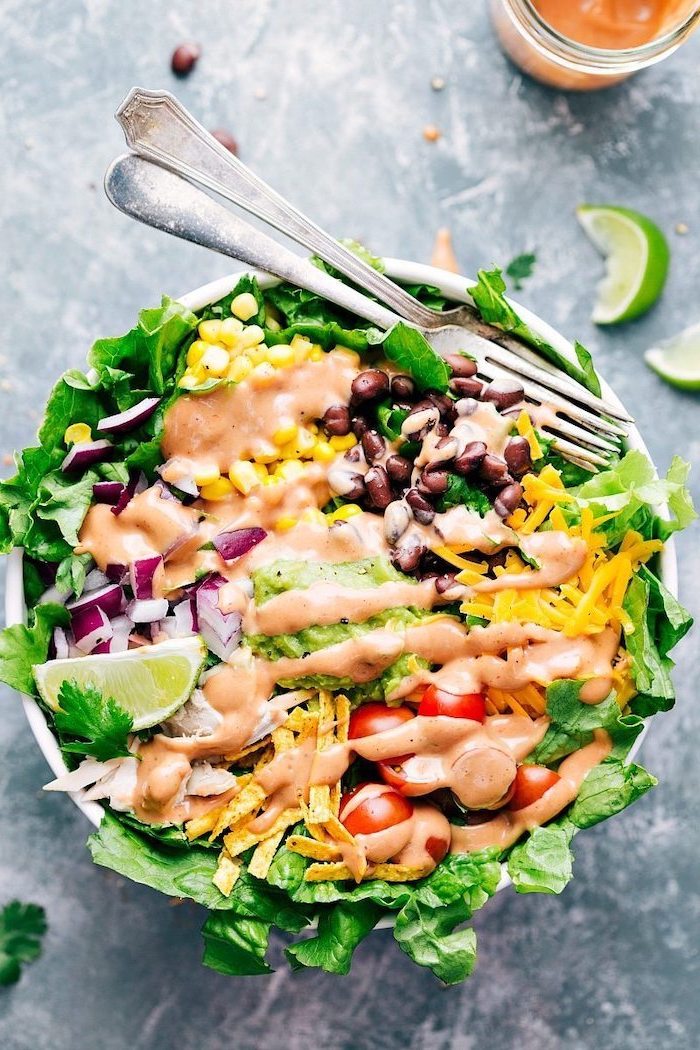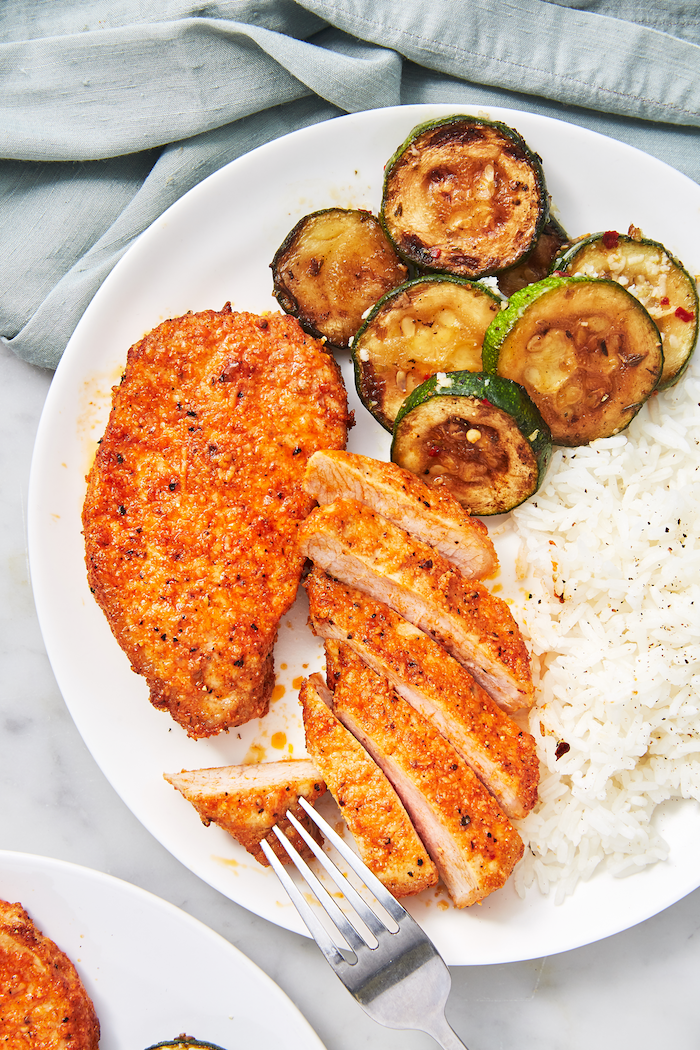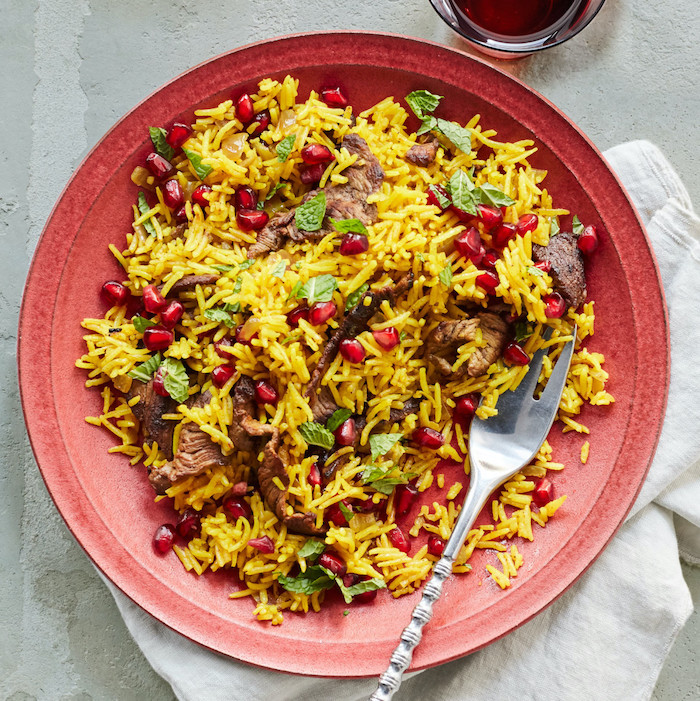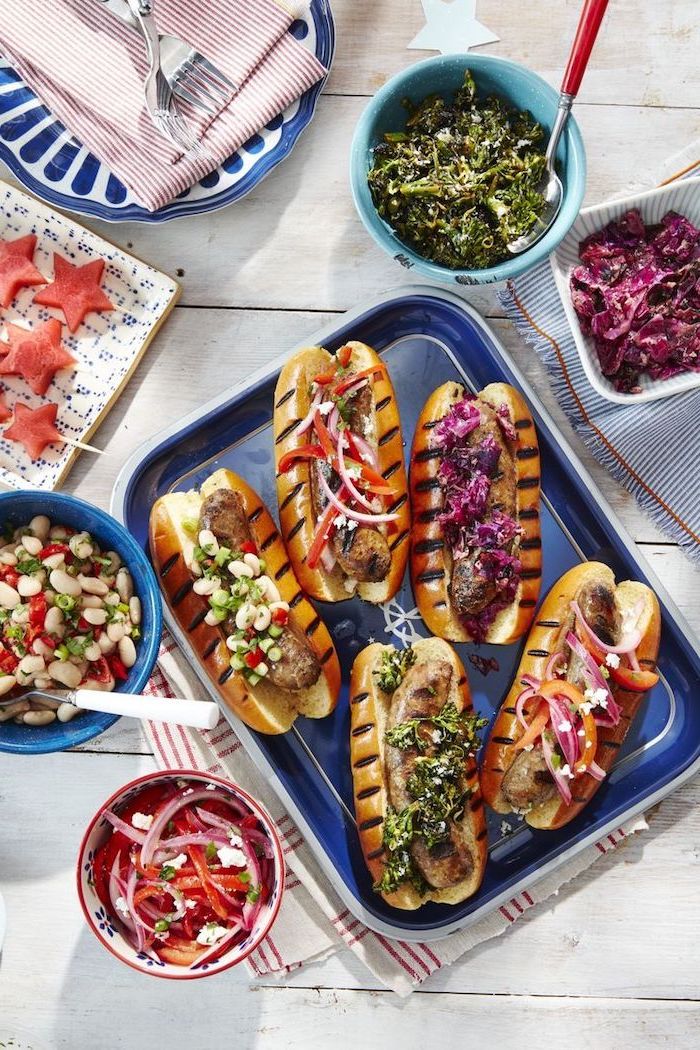 Easy dinner recipes for beginners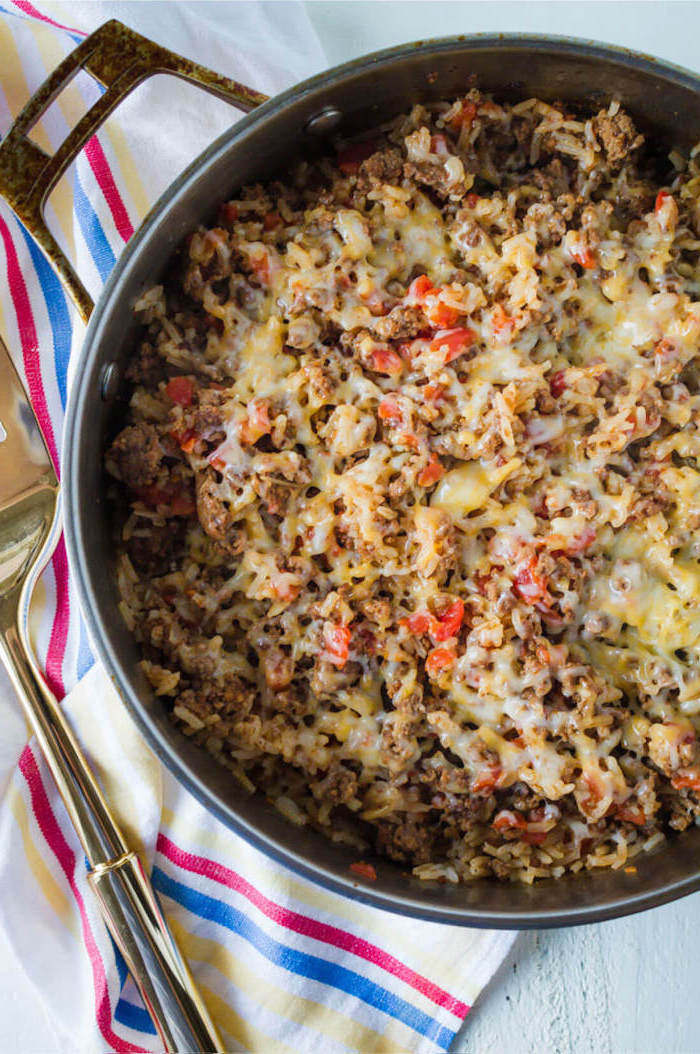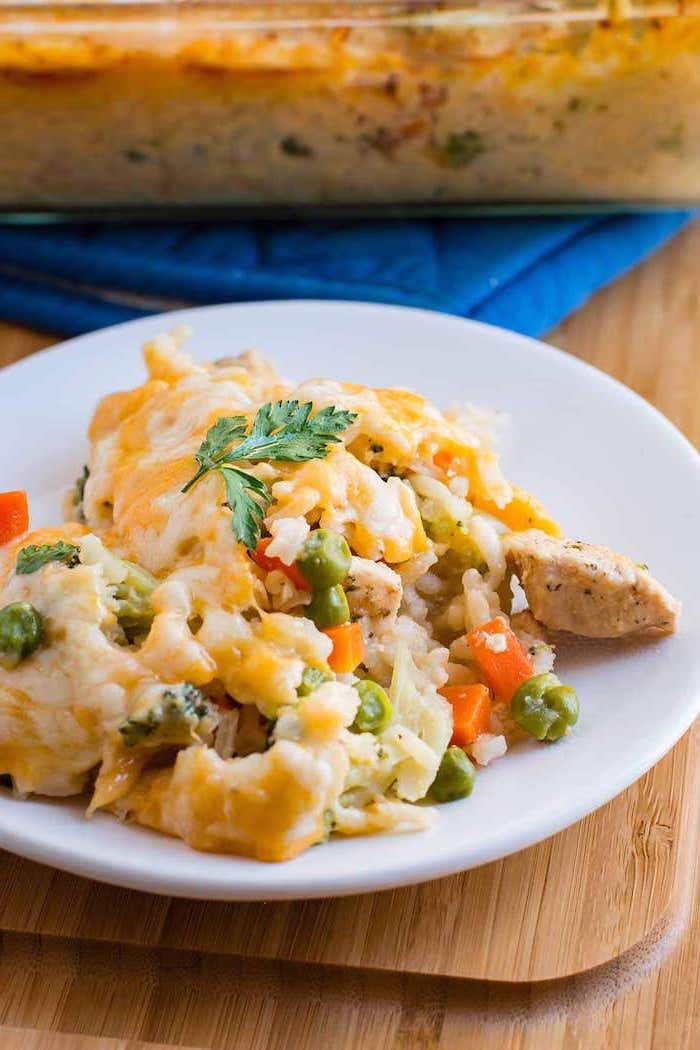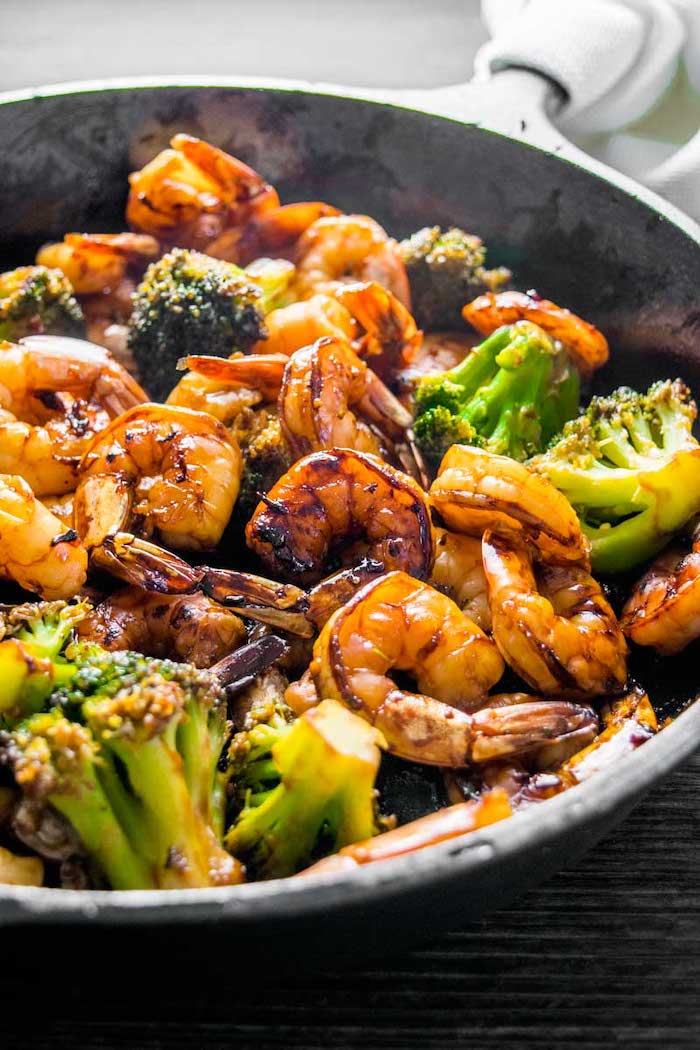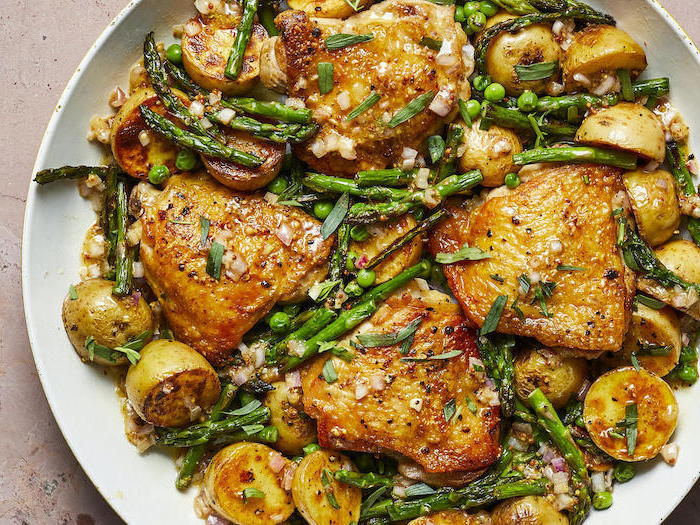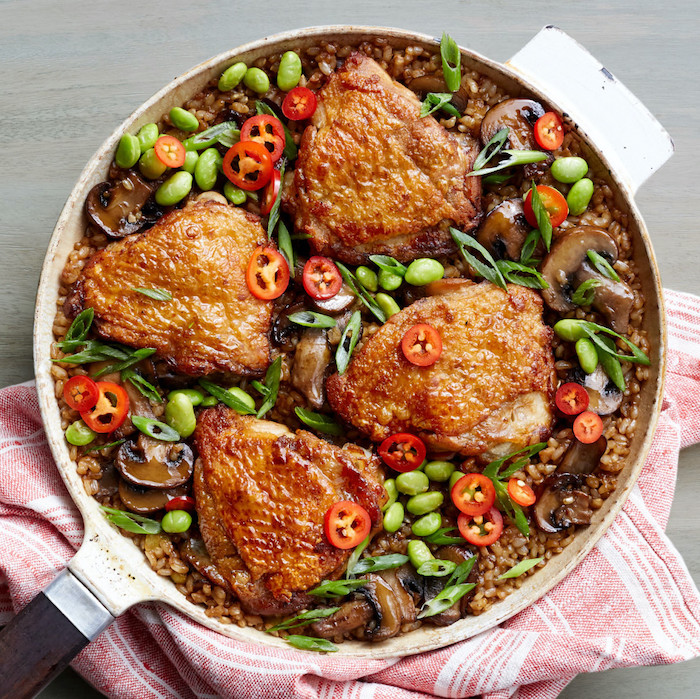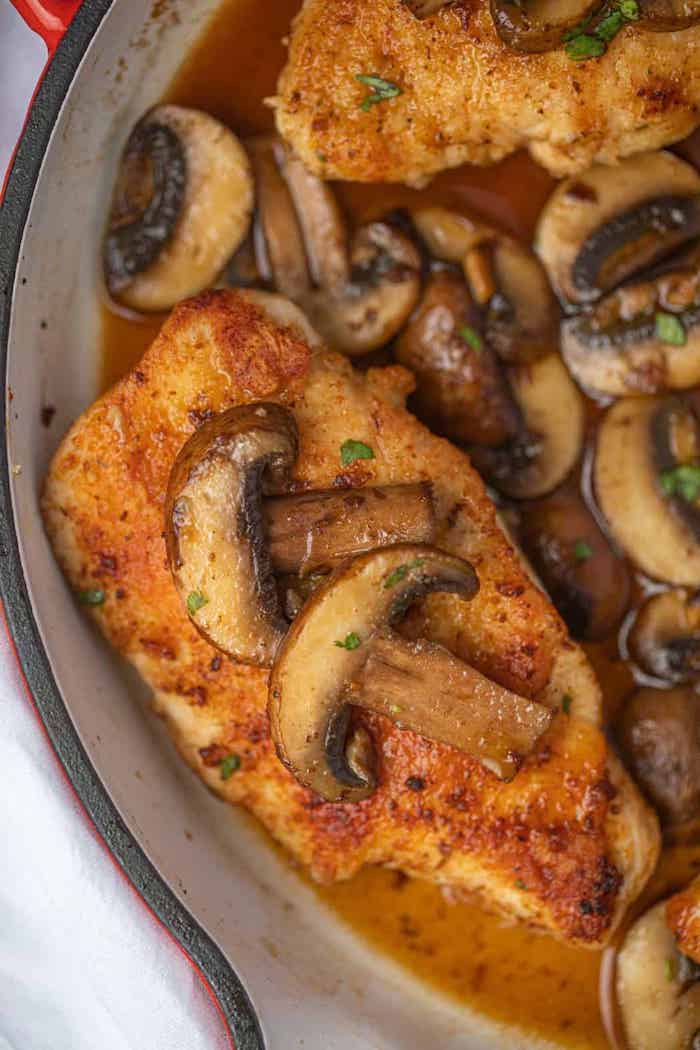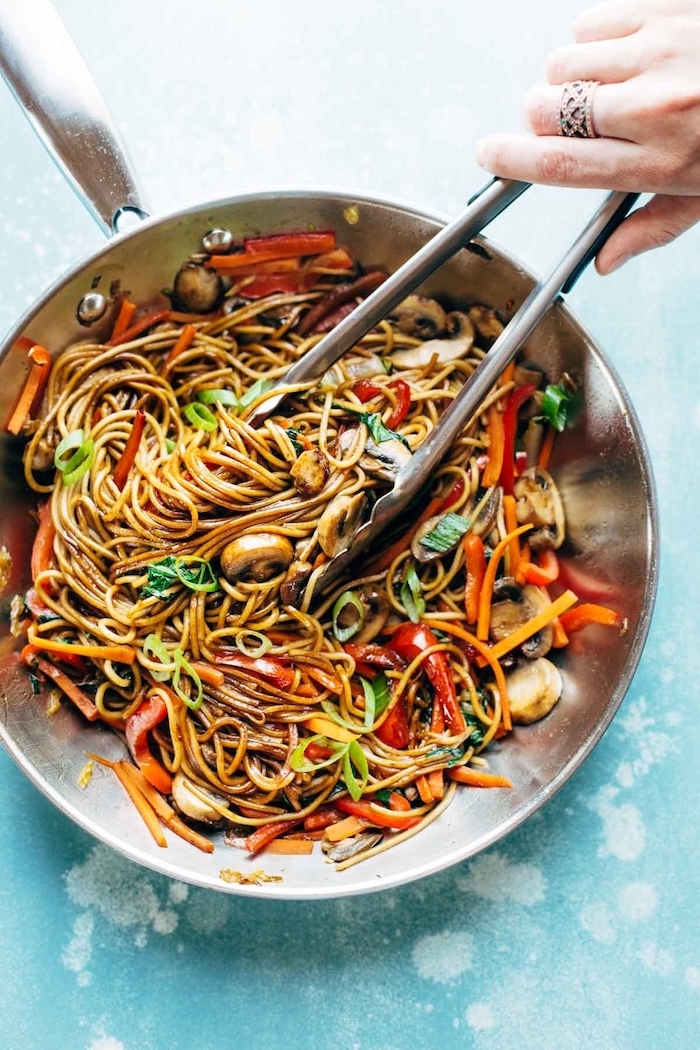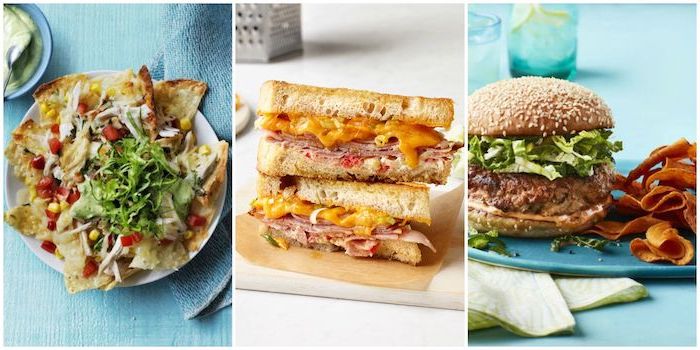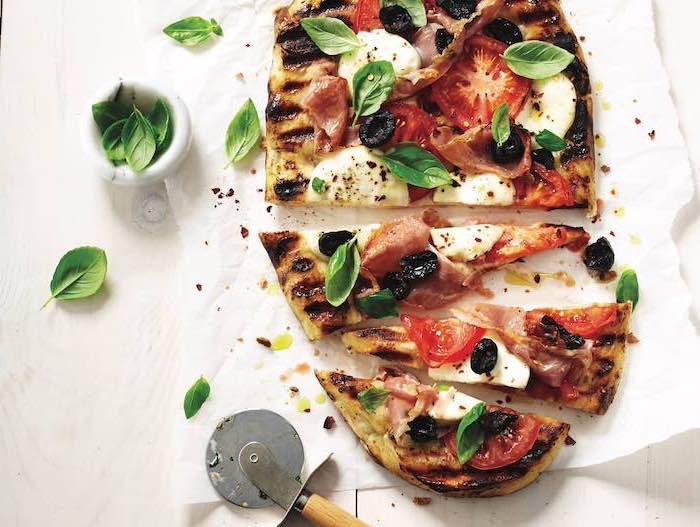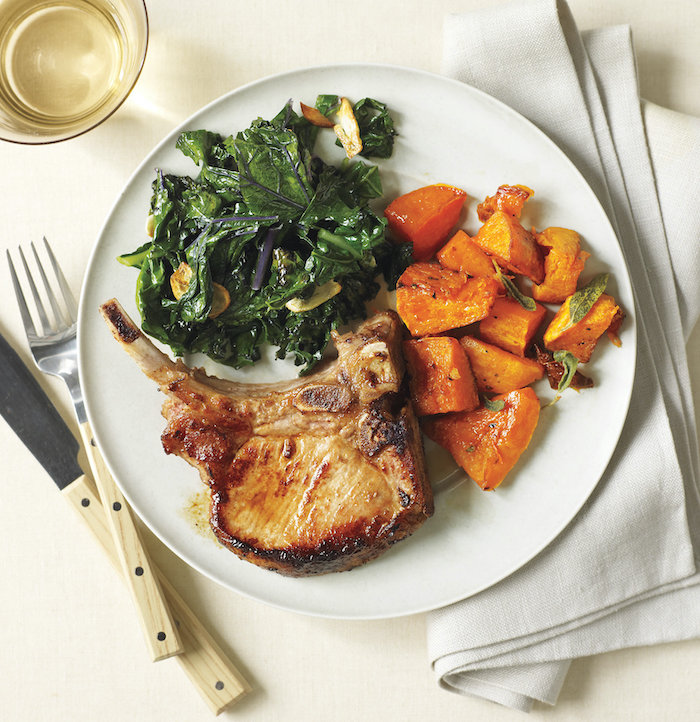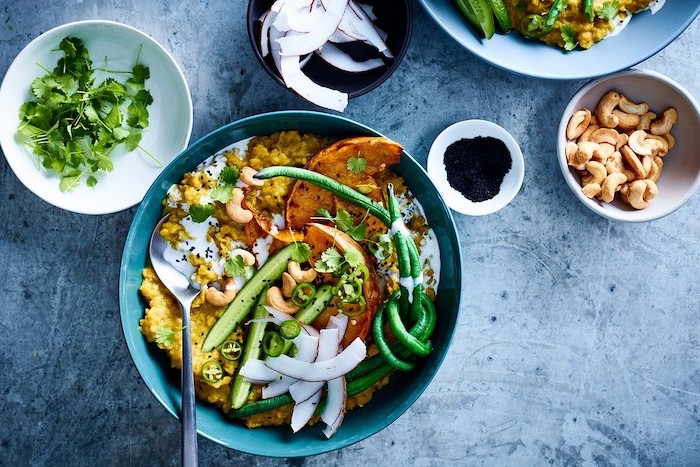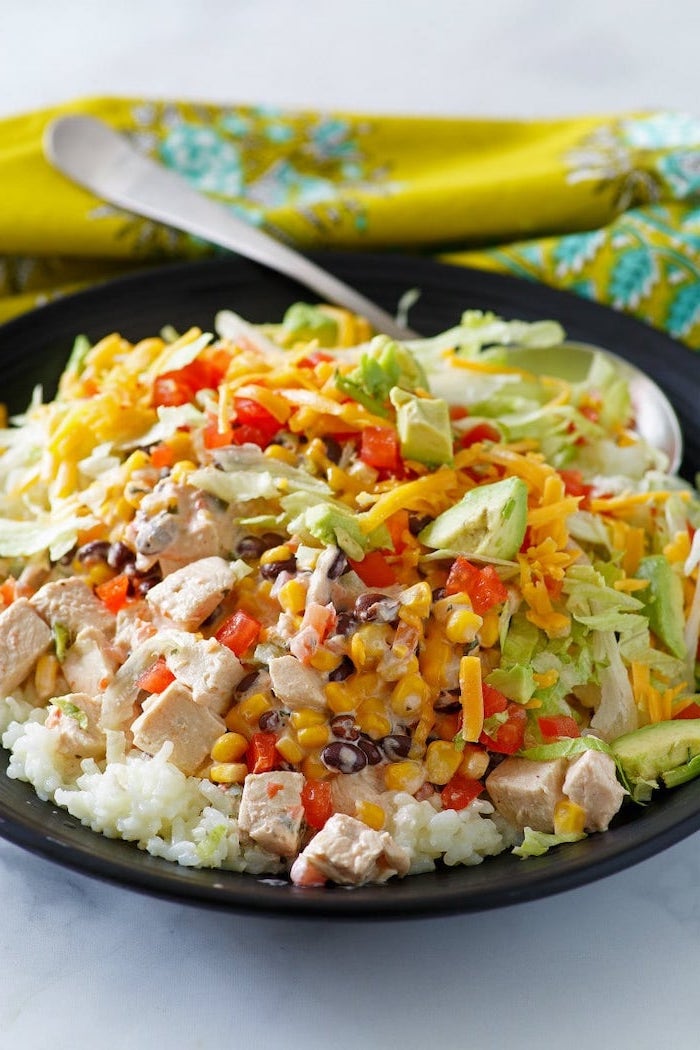 What to make for dinner tonight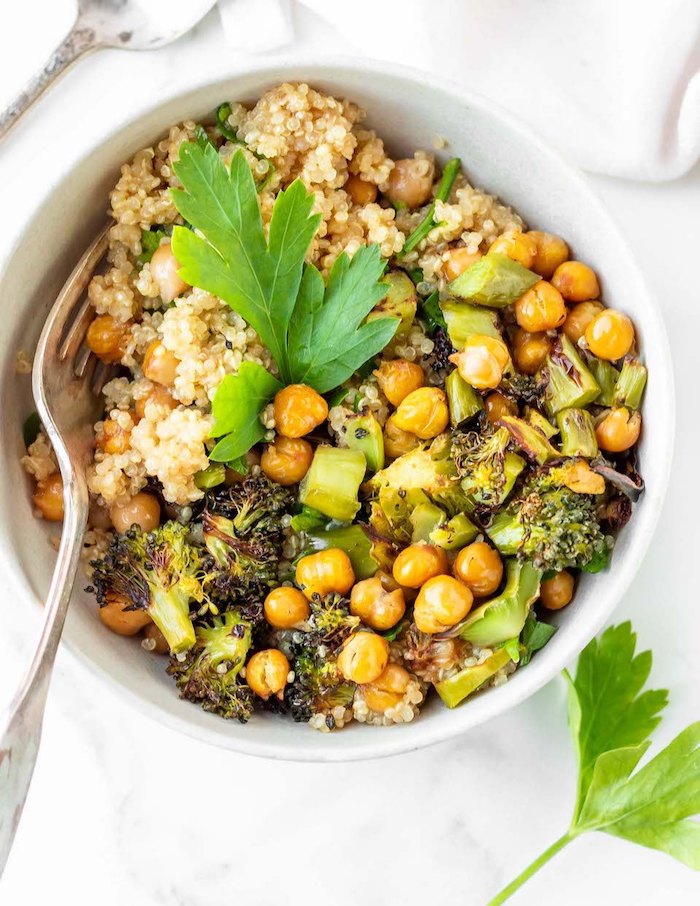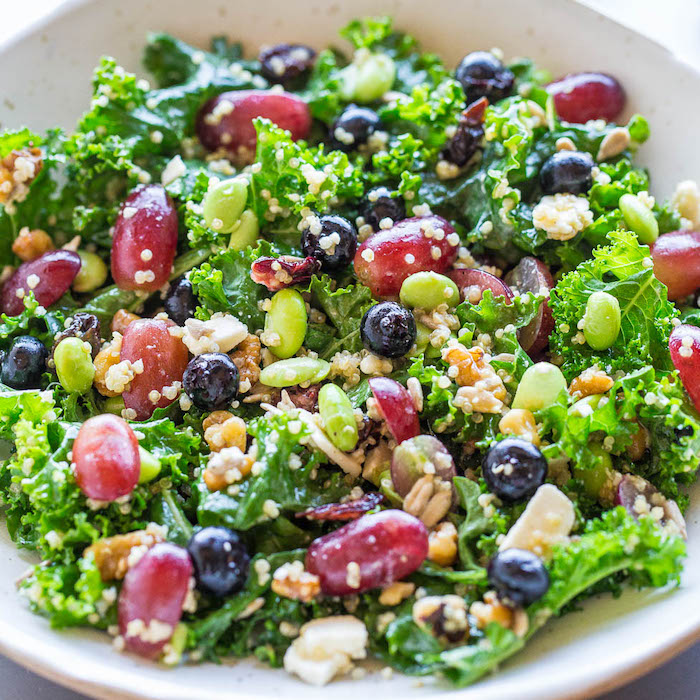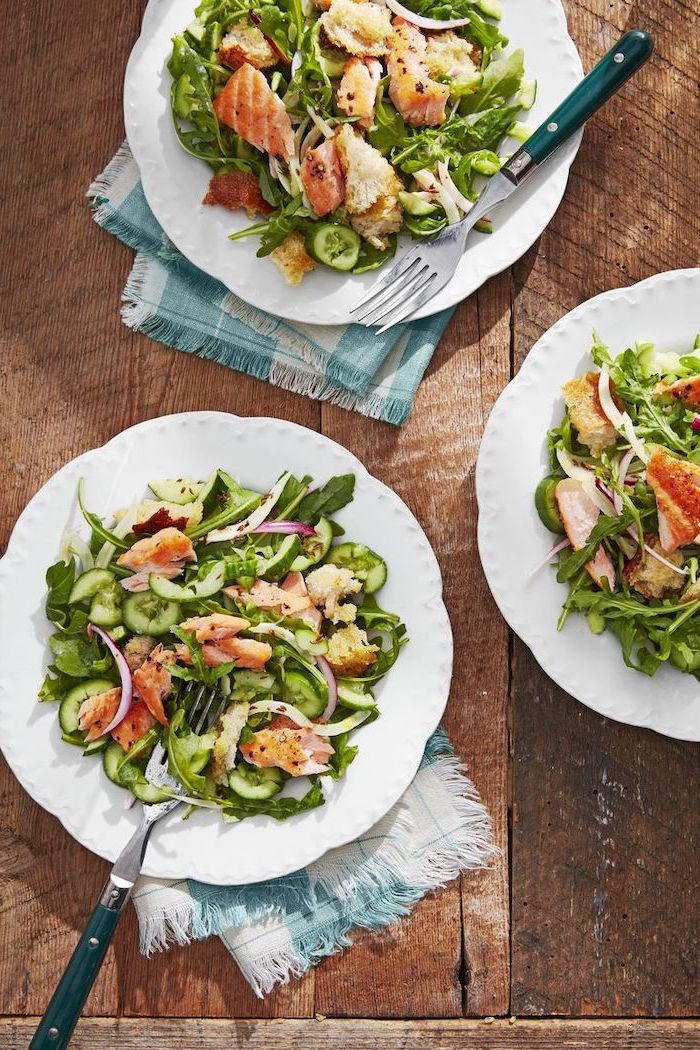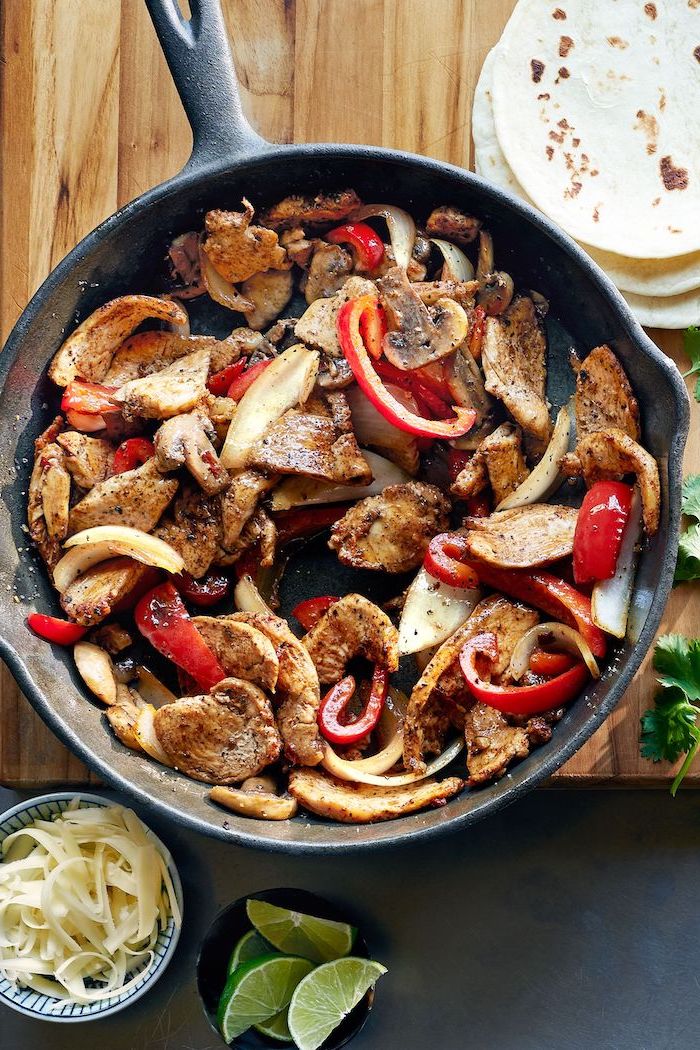 Easy dinner recipes