The online world is wonderful to learn, play games, chat with friends, and shop. However, when it comes to your children's online safety, you need to ensure they're protected against contact with undesirable or unknown individuals, harmful or inappropriate content, and malicious software or attacks.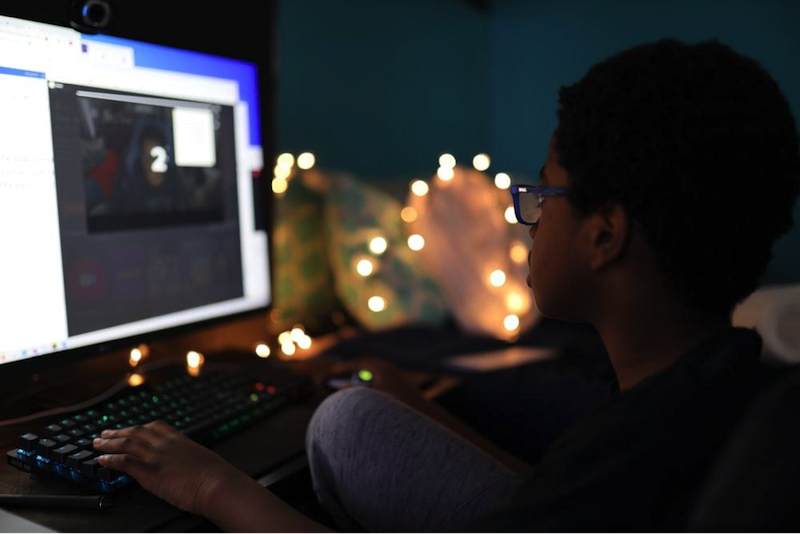 As mobile technology sweeps the world, increasingly more children are now born in the all-tech world – with technology permeating almost everything they do, from school to play to ongoing connectivity, causing a shortage of alarm for wary parents. Kids naturally learn and adapt quickly, but even more so in this digital age, besides the various responsibilities that come with parenting, parents battle, and the additional burden of keeping up with children's online habits and guiding them safely through the digital landscape.
Just as you've taught your kid to look twice and both ways before crossing the stress, it's vital to teach them several essential cyber-live skills. If you're allowing your kid to dive freely on the internet, you should therefore adhere to a few online safety tips.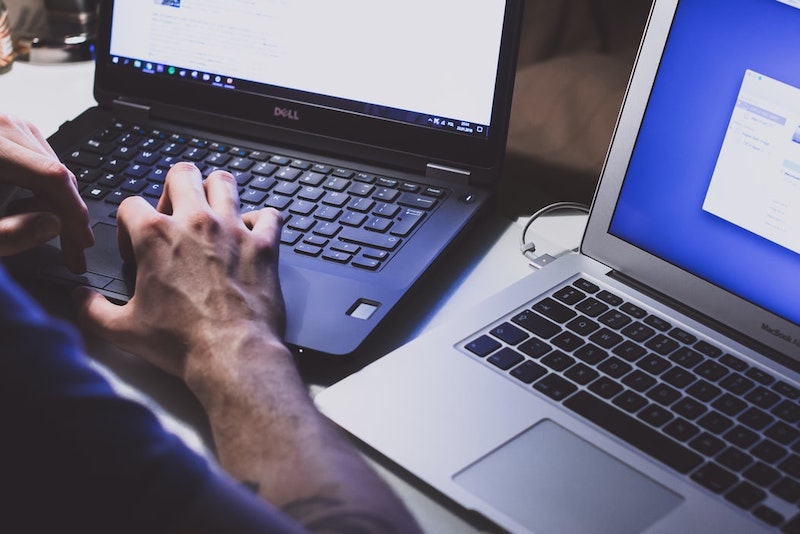 Perhaps every family member might access your internet connection, and each person may have devices also opting for your WIFI's attention. It should come as no surprise that cyberstalkers, scams, and other online threats are also vying for your home WIFI network. They can easily break home routers and gain access to various internet-connected devices like smart doorbells and home security systems, so imagine how easily it can be for them to access your kids' devices.
Creating an encrypted network will keep your children's online activities and other accompanying personal data safe from the eyes of third parties, who would just love to be able to observe every online antic, as well as to steal logging information and banking credit cards.
A Virtual Private Network (VPN) is perhaps the best way to encrypt your family's online traffic. Using a VPN will hinder thirds parties from monitoring your kid's online activities and personal data by adding an extra layer of encryption protection to your WIFI network.
Encourage Healthy Online Habits
You may already have midnight chats about bullying with your kid. It's not just a problem that is limited to the physical space or the playground, though. Cyberbullying is a rising concern for children (and adults) of all ages. In fact, more than 15 percent of children report being the victim of at least one cyberbullying incident.
Encourage your kid to be open about all positive online interactions. Don't hesitate to ask them if they've ever experienced cyberbullying. By promoting communications, you encourage them to come to you with doubts and questions and to open if they or someone else is being mistreated online.
Additionally to setting parental control, discuss making smart choices and being careful what private information they share online. Educate them about the risks of visiting unfamiliar platforms or downloading apps and encourage them to ask for permission whenever they want to download something they're not sure about.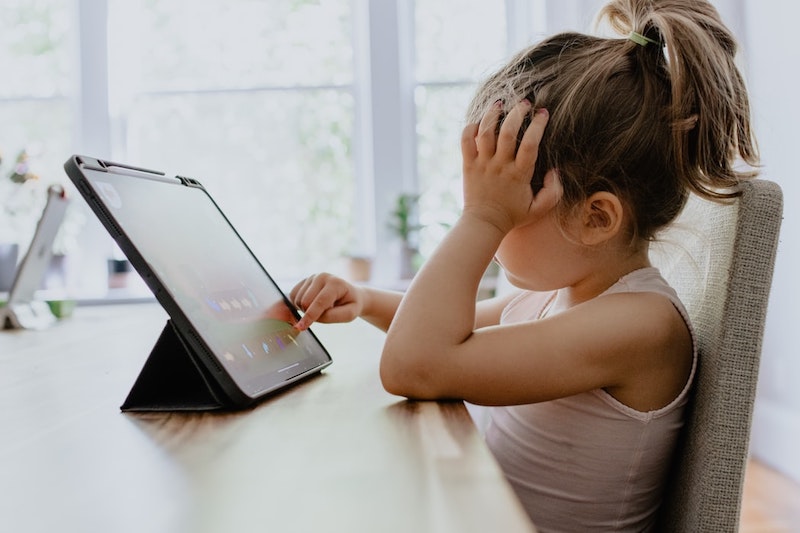 Choose Strong (Even Hard to Remember) Passwords
Although you may think everyone knows the importance of keeping passwords a secret- there's a good chance your kids don't. In fact, 76% of people share their passwords with someone else. It takes just a moment of poor decision-making, and you're compromising everything stored in your device.
Educate your kids to protect accounts using strong, unique passwords that use a combination of at least ten lower and uppercase letters, numbers, and symbols to confuse passwords-thieves that scour the internet. Remember to change your passwords every three months and don't use the same passwords across multiple accounts.
Keep Control of Your Kid's Digital Footprint
Social media platforms like Instagram or Facebook require their users to be at least 13 years of age, but some allow kids to create accounts with their parent's permission.
Does your kid spend too much time on Facebook? If so, check their privacy settings. The default settings may reveal more private information than you'd think. Read everything and change settings to the highest level of privacy. Who knows what dangers may snoop around their social media profiles?
Educate yourself on ways to be safe on social media sites so that you can offer the best advice to your children. If necessary, sign up to the apps and social media platforms your children are using to find how to master all the reporting mechanisms and privacy settings. Discuss how they can avoid threats and bully on social media, including talking to a trusted person when they are worried.
Impose Online Time Restrictions
When it comes to children and safe browsing, you may want to reduce what they have access to and when. Depending on your kid's age, accessing the internet may be a required part of life. For example, school-age children may need it for assignments, research papers, or projects. However, media use and online time should be balanced with activities like exercise, sleep, and family interaction.
As increasingly more kids have access to the internet at earlier ages, manufacturers have acknowledged the need for parents to monitor how children use devices.
Apple, for instance, offers features like Screen Time which limits how much time kids are allowed to spend online and on which apps and platforms. As you decide what parental control features and restrictions better suit your family, find a natural balance between letting your kids enjoy the internet for their entertainment and educational value and teaching them moderation.
More often than not, children want to experience what feels "forbidden"; therefore, being excessively restrictive or installing fears about the online world may backfire and support in creating the poor digital habits you're trying to avoid in the first place.
These are important cyber safety skills to have as a parent; however, kids are kids, and things can happen. As a parent, you should understand that the online space can be both an aid and a hindrance to our children, so rather than instilling fear, use these tips to give them the skills and knowledge they need to avoid dangers.