How to Use a Gua Sha for Firmer & Glowier Skin
What is a Gua Sha, exactly? You've almost certainly seen this miraculous gadget on the internet. The Gua Sha has been used in Chinese medicine for thousands of years and has been termed "the Botox of the Far East"! This is due to its skin firming and whitening properties, which many women are obsessed with.  The Gua Sha is a workout for your skin, which helps relax facial muscles, lifts and tightens the skin, improves lymphatic drainage, and increases the absorption of skincare products. Amazing beauty trends from the East like rice water for hair growth and Gua Sha massages are taking the world by storm. That is why in this article we will tell you all about this miraculous device, and teach you how to use a Gua Sha for better skin!
Gua Sha is also known as the Botox of the Far East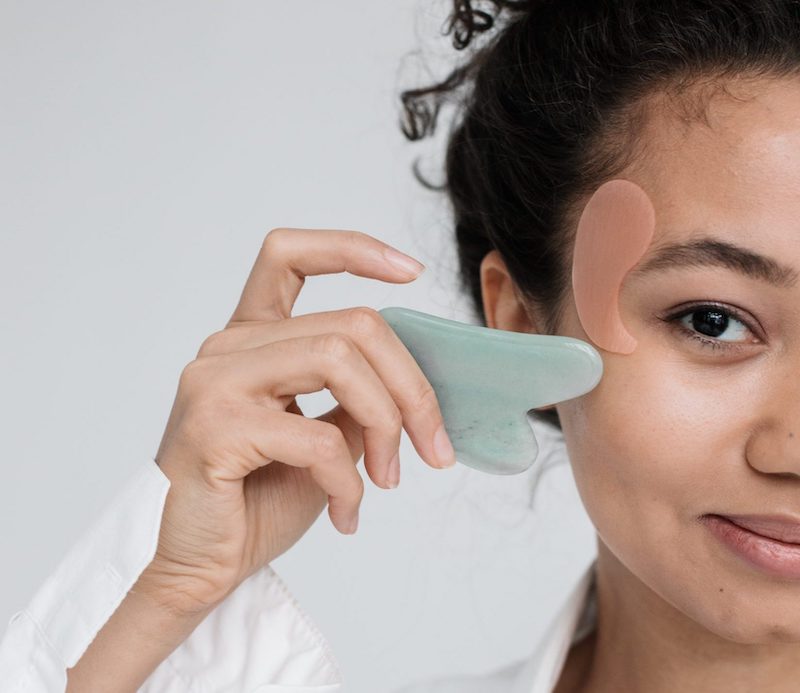 A Gua Sha is a semi-precious stone turned into a flat instrument that is used to massage the face. Despite the fact that the Gua Sha face tool has just been gaining extreme popularity, it is far older than you might assume. This face scraping technique is based on Gua Sha, an ancient traditional Chinese therapeutic treatment. Gua indicates a stroke or a press, while Sha denotes redness. The redness obtained from scraping, according to early practitioners, promotes the skin to repair itself.
Jade is the most popular stone for a Gua Sha tool
There are many variations of the Gua Sha tool from different stones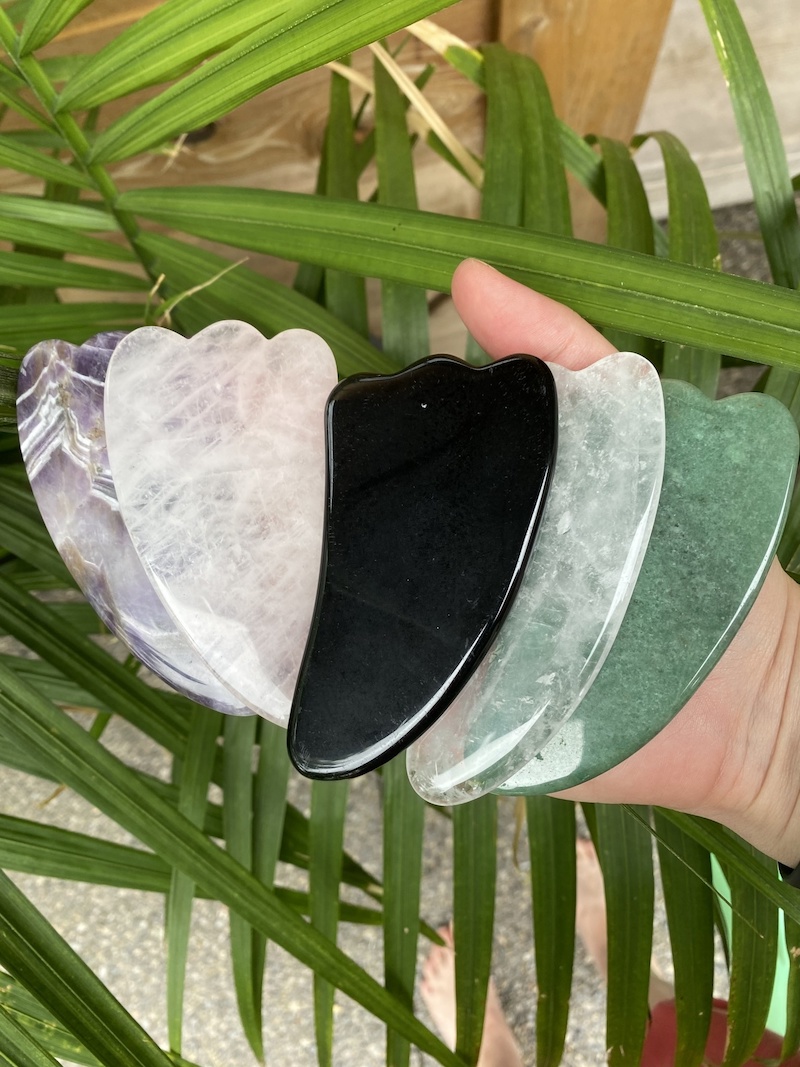 Gua Sha is used to treat the following illnesses and symptoms:
back pain
shoulder and neck tension
poor blood circulation
scar tissue
Rose Quartz is another popular stone for Gua Sha that promotes self-love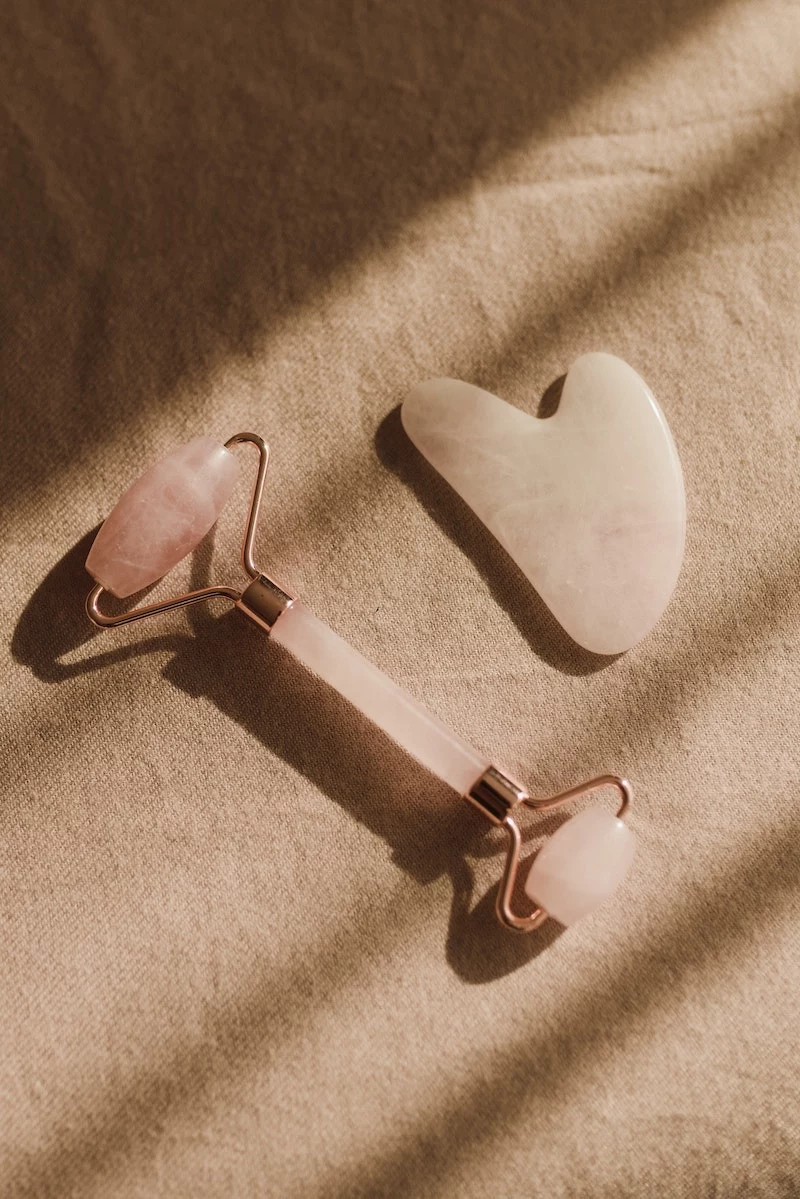 You will notice the following benefits after using a Gua Sha properly and consistently:
Lymphatic drainage
Puffiness, swollen skin, acne, as well as other skin problems can all be caused by a sluggish and slow lymph system. And because lymph circulation can only be increased through muscle movement or massage, utilizing a Gua Sha tool is the most effective technique to do it.
Gua Sha is the best tool for lymphatic drainage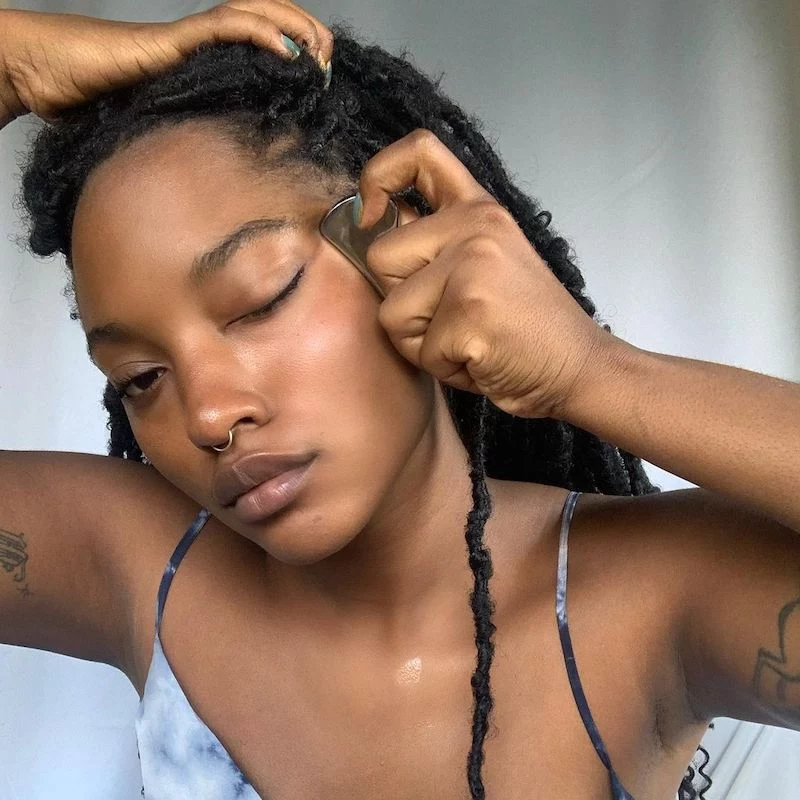 Helps with cystic acne
A widespread myth is that a Gua Sha cannot be used to treat acne. However, by reducing congestion and boosting circulation, the Gua Sha tool helps to minimize flare-ups, redness, and the severity of pimples.
Helps with acne scars
The Gua Sha sends fresh blood to the skin's surface, renewing skin cells and minimizing the appearance of acne scars.
Reduces puffiness
Your skin tightens and becomes more sculpted as the Gua Sha eliminates lymph as well as other fluids from your face.
One of the biggest perks of Gua Sha is that it reduces morning puffiness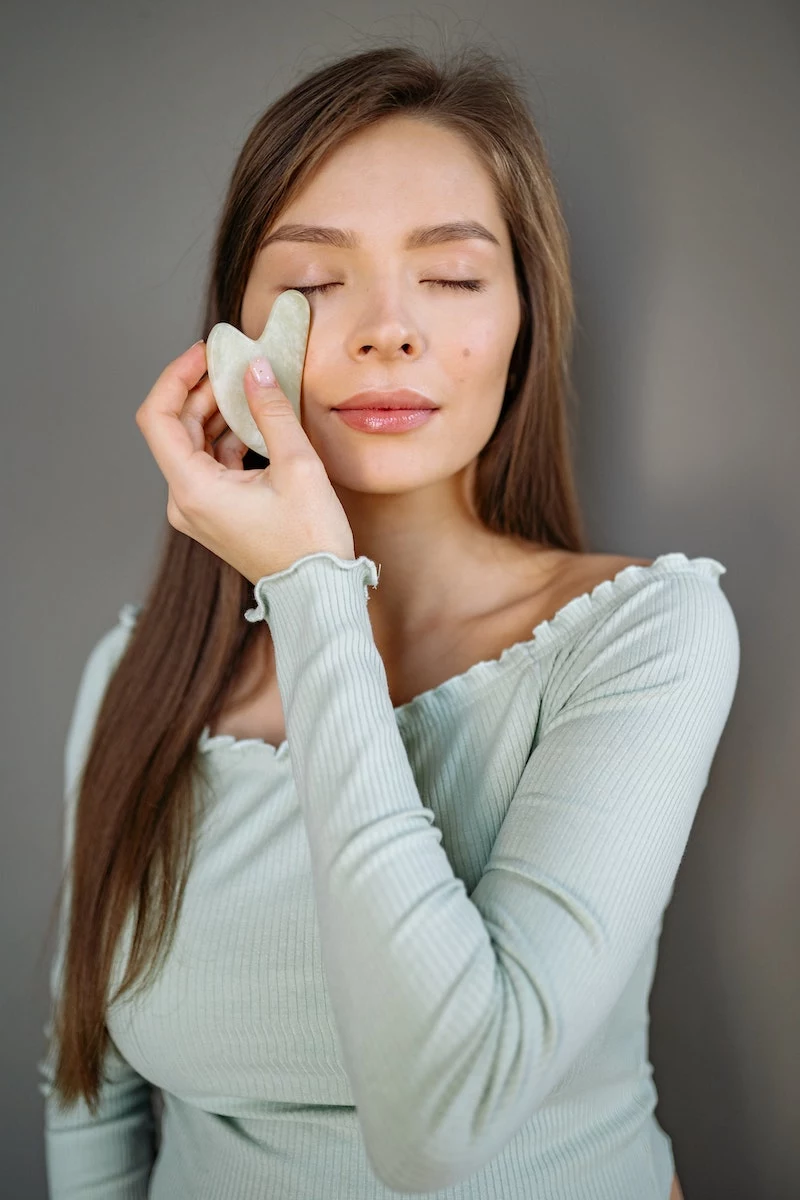 Treats dark circles and dullness
Less dark circles and a youthful glow are a result of improved blood circulation.
Improved blood circulation means a healthier and glowier complexion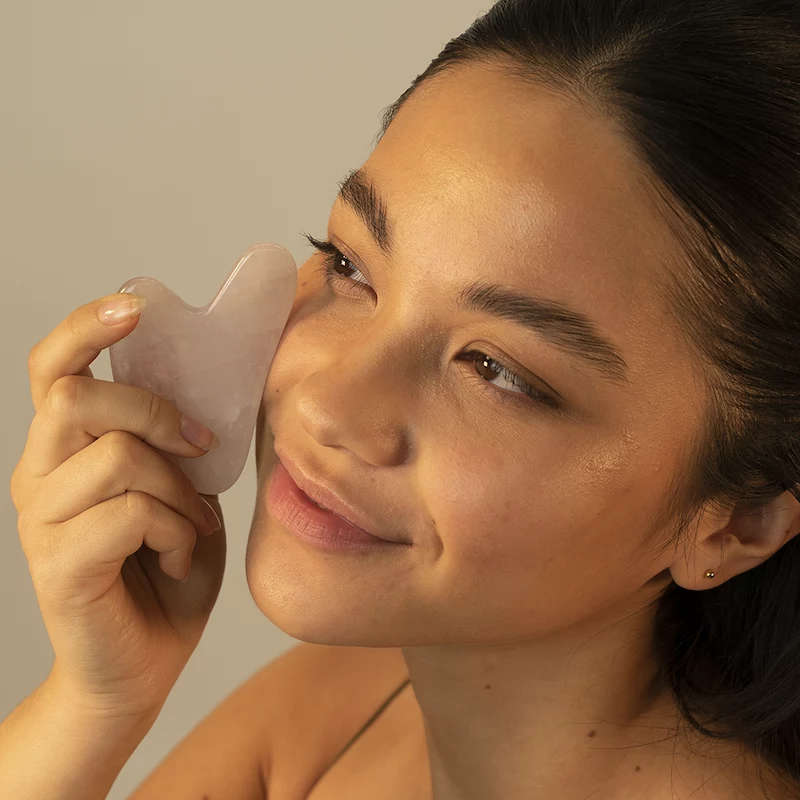 Softens wrinkles and fine lines
Gua Sha relaxes your facial muscles and tissues, reducing the appearance of wrinkles and fine lines.
Contours and sculpts the jawline and cheekbones
Using the Gua Sha on your face in the proper technique on a regular basis can give you a defined jawline and cheekbones. With time, your face will begin to seem naturally contoured and more defined.
With time, your face will seem naturally contoured and slimmer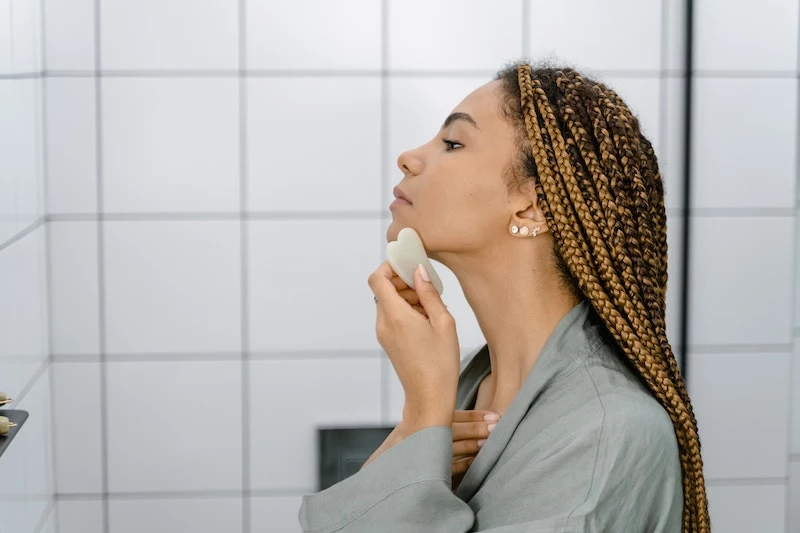 How often should you use a Gua Sha?
To sustain the effects of Gua Sha, it is advised that you practice facial Gua Sha at least three times every week. You can perform it in the morning to reduce puffiness or at night to relax your facial muscles before going to sleep.
Using a Gua Sha tool in the morning reduces puffiness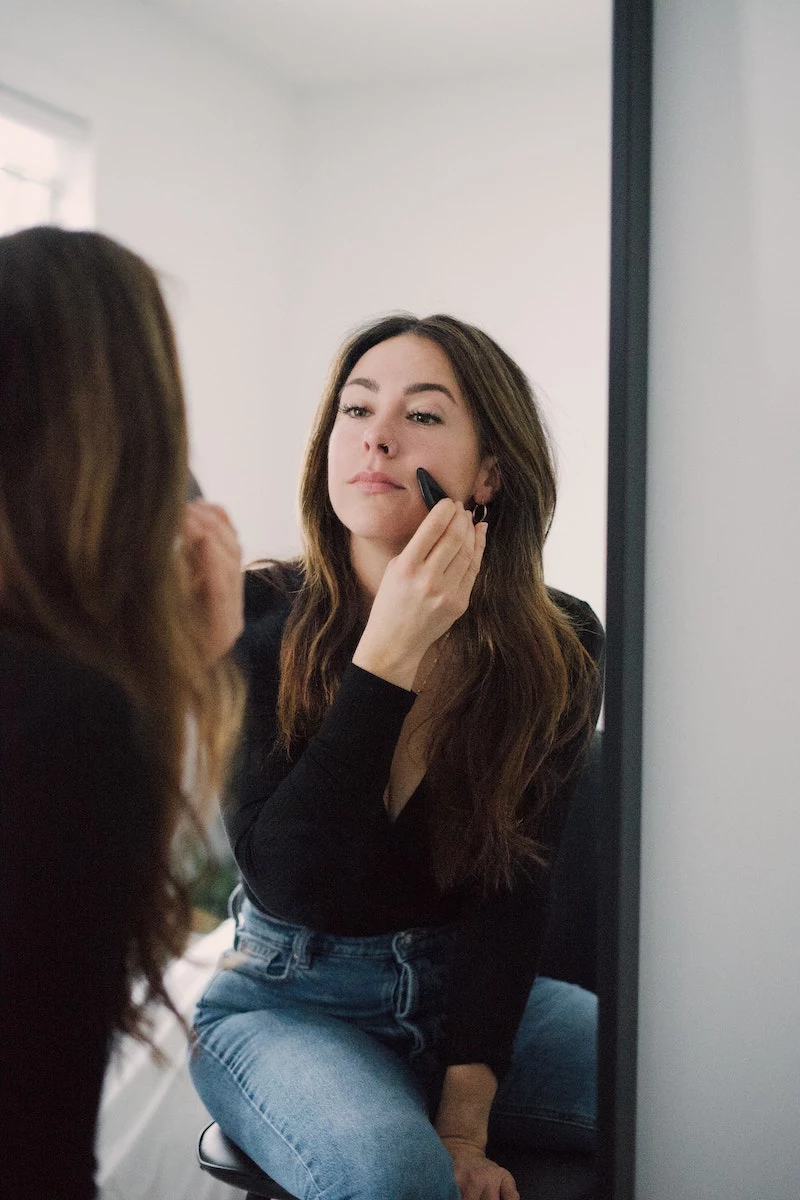 What do you put on your face when using Gua Sha?
If you use your Gua Sha tool during the day, a serum is preferable because it is lighter in consistency. It won't make your skin feel oily or sticky like oil-based products do. Generally, you can use whichever product your skin prefers, whether it's a serum, face oil, or moisturizer.
Serums and Gua Sha go hand in hand together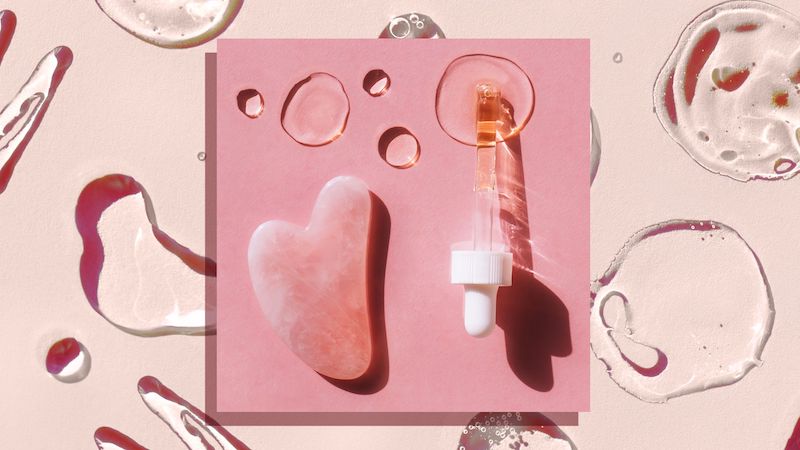 Should I put my Gua Sha in the fridge?
No, you don't have to because these tools work just fine at room temperature. However, it's highly beneficial for that extra cooling impact to aid the depuffing process! We recommend putting the tools in the refrigerator for at least 45 minutes.
Keeping your Gua Sha in the fridge will add an extra cooling effect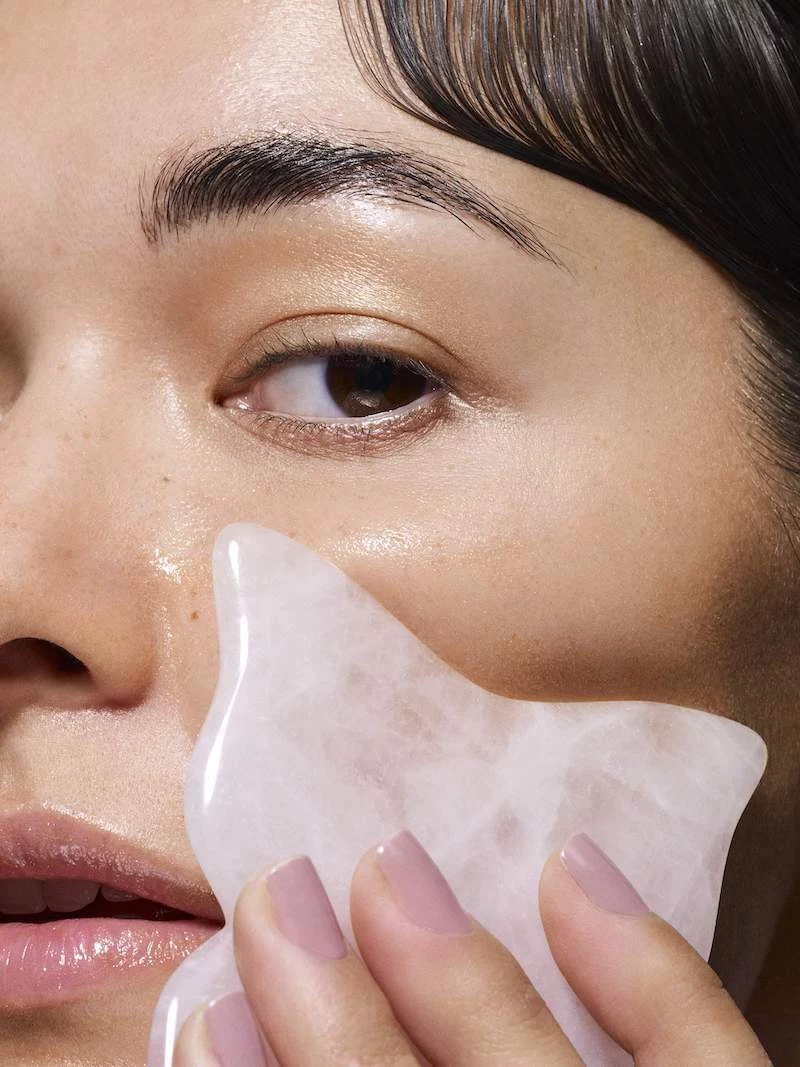 How long does it take to see Gua Sha results?
You will notice effects from the Gus Sha almost immediately when it comes to puffiness and tension relief. However, it is important to utilize your Gua Sha at least twice a week to reap the full benefits of this tool. After a few weeks of consistent use, you will see a more lifted and toned appearance and glowier skin!
A few weeks of consistent use is all you need to notice long-term results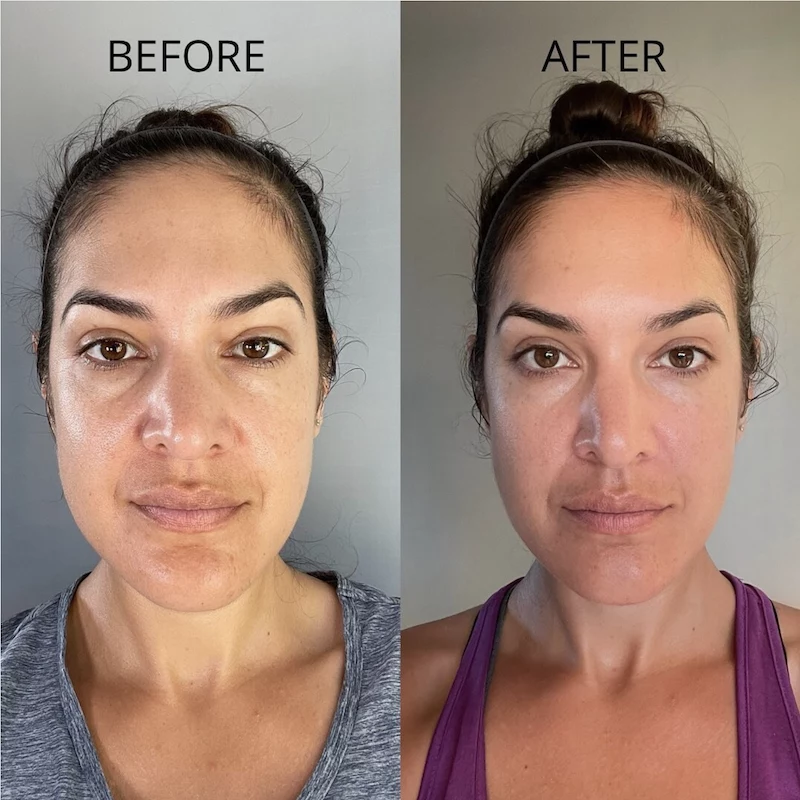 How do you use a Gua Sha?
Step-by-step process:
First, make sure your Gua Sha tool is clean by washing it with water and soap. You can also put it in the refrigerator for a few hours to give your skin an extra cooling effect and depuffing.
After that, cleanse your face and apply your favorite serum, face oil, or moisturizer. To avoid irritation from the Gua Sha, make sure your skin is slick and slippery with the product.
Next, hold your tool firmly in the proper position. The curved part should hug your skin's curves, while the flat part should simply lay on it.
Begin by using the tool's wider concave side. Pull one of the sides of your well-moisturized neck up towards your jaw, starting at the base of one of the sides. Repeat this on the other side of your neck a few times. After that, using the same upward movement, travel to the front of your neck. If you apply too much pressure here, you'll start coughing and choking, so be very careful.
Start scraping from the center of your chin using the smaller cleft of your Gua Sha. Scrape it along your jawline, all the way down to your ears. Repeat this a few times and then repeat do the same on the opposite side.
Scrape the center of your face using the flatter curve of your tool to massage the cheeks. To cover the entire area, you need to perform this in a couple of horizontal lines.
After that, massage the area under your eyes with the little rounded end of the tool, pulling it towards your temples.
Place your tool against your brow with the largest curve and gradually move it up towards your hairline.
Finally, it is time for the rest of your skincare routine like a face mask, cream, serum, toner, and so on.
The Gua Sha ritual is the perfect self-care activity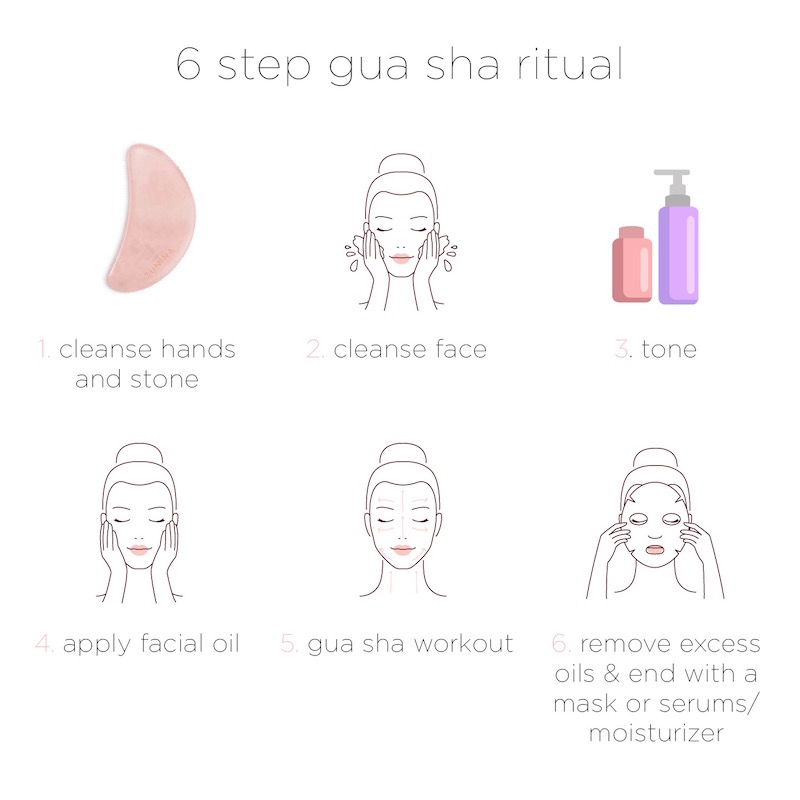 Using a Gua Sha tool on your forehead helps with wrinkles from frowning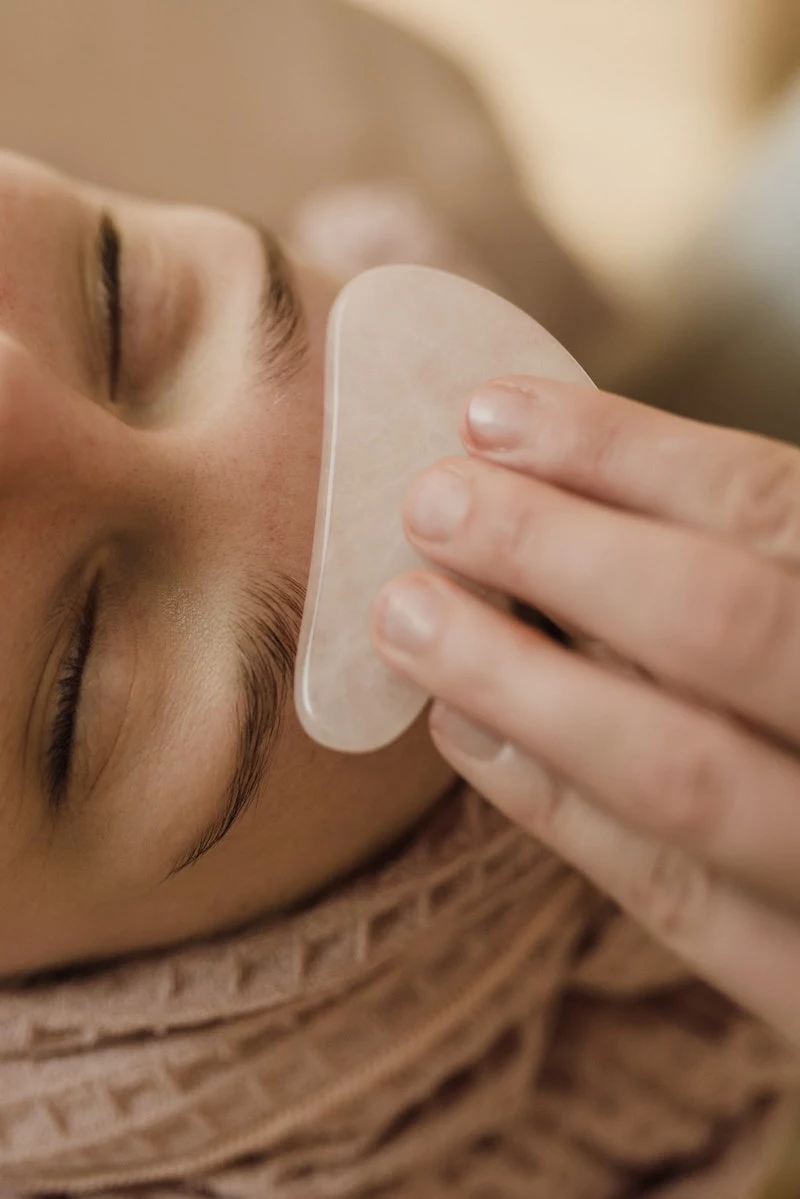 There are professionals who can perform a Gua Sha massage for you
Here is an easy guide on how to target specific parts of your face:
Jawline and Chin: To contour the jaw, glide your Gua Sha tool upwards from the center of the chin to the earlobe.
Forehead: Start in the center of your forehead and divide it into 3 parts before gliding your tool outwards.
Cheek: Start at the nose and work your way up the cheeks and cheekbones, going outwards toward your ears in a sweeping motion.
Lips: For a plumping effect, glide over your lips several times back and forth.
Neck: Scrape your neck in four sections, starting at the bottom and working your way up.
Under-eyes: Begin in the inner corner of the eye and work your way outwards to the temple.
Eyebrows: Glide upwards along the brow bone, starting on the inside and working outwards.
The Gua Sha massage technique is easy to learn with time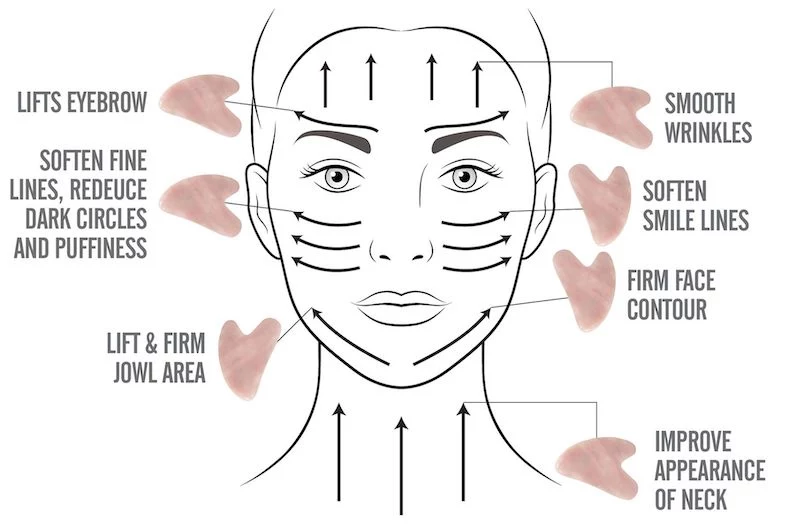 You can also use a Gua Sha to relieve tension in the neck and chest area