---
Hair is a symbol of health and beauty. Virtually everyone takes pride in their luscious locks, whether male or female. Therefore, it's no surprise that excessive hair loss can severely impact your confidence levels, self-esteem, and mental health as a whole. While low to moderate hair loss can be covered up with different hairstyles or accessories, only one thing can solve balding – a hair transplant. Hair transplants are not as inaccessible as they used to be just a few years ago, especially if you travel to Turkey to get one. Learn why transplant clinics in Turkey became such an attractive option for medical tourists in need of hair transplant operations.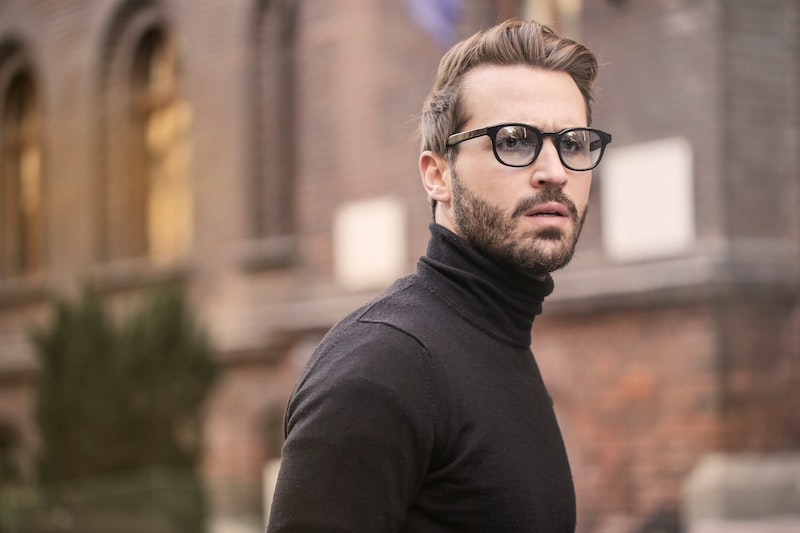 ---
Why did Turkey become a hub for hair transplants?
Turkey has always been known for its medical excellence. The country boasts countless accredited schools and universities where future doctors, nurses, and technicians receive rigorous training. Turkish hospitals are some of the most well-respected facilities globally, hiring skilled medical staff and featuring cutting-edge tools and equipment to provide the utmost quality of care to all patients. However, while you can certainly find experienced medical staff and well-equipped clinics in virtually any corner of the world, especially in the western hemisphere, you won't find such affordable pricing anywhere but in Turkey. Medical tourists choose to schedule their hair transplantation surgery at clinics for hair transplants in Turkey because of the combination of high quality and low pricing.
In the US, it would cost you tens of thousands of dollars to restore your natural hair appearance with a skilled surgeon. Considering that hair transplants are cosmetic, not medical, treatments, you'd need to cover these expenses out of pocket – no insurance company will offer coverage for these procedures. The hair transplant cost at some of the most reputable hair transplant clinics in Turkey, on the other hand, is up to 90% cheaper. You can schedule your surgery with internationally-recognized hair restoration experts, have your treatment at the best-equipped hospitals, and still save money in the process.
Of course, the low cost isn't the reflection of low quality. It's a reflection of the lower costs of living. Costs of living in the US, for example, are almost 250% more expensive than in Turkey. Therefore, all necessities, including housing, transportation, food, and healthcare, are significantly more affordable for Turkish residents and visitors.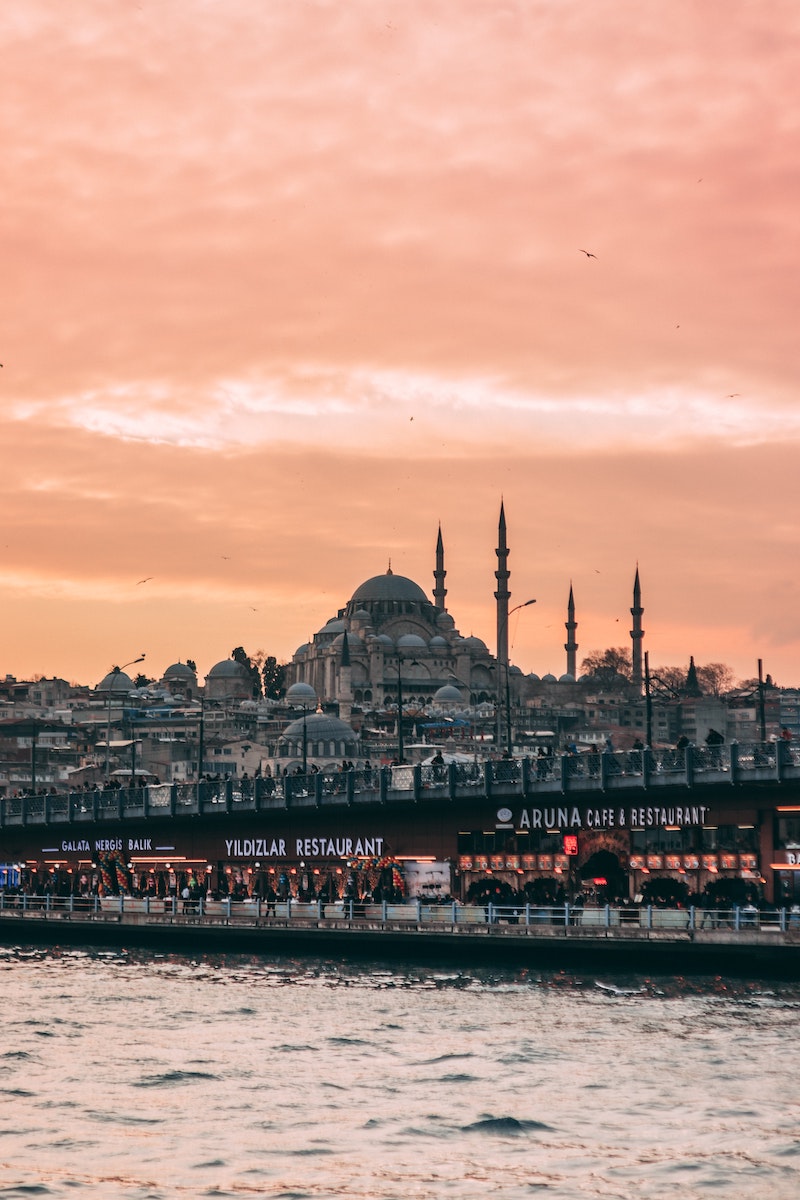 The top clinics in Turkey offer unrivaled results
It goes without saying that not all hair restoration clinics are made the same. To achieve the best results, you'll need to schedule your surgery at the top clinic for a hair transplant in Istanbul, and there are few better options than the Sapphire Hair Clinic. Located right at the heart of Istanbul, the Sapphire Hair Clinic, operating under the name Medistanbul Health INC., is a member of the Medical Park Hospital Group, which has 29 hospitals in 17 different cities. It boasts competitive pricing and five-star services in the fields of hair transplantation, dental aesthetics, and plastic surgery.
Dr. Okan Mokoç founded the clinic with the motto of "healthcare for all." He graduated from the prestigious School of Medicine at Akdeniz University in Antalya and finished his residency at Haydarpasa Numune Training and Research Hospital. After working at the Sivas Numune Hospital, then at the Severgazi State Hospital as a plastic, reconstructive, and aesthetic surgeon, he became an associate member of the International Society of Hair Restoration Surgery (ISHRS) and joined the Sapphire Hair Clinic.
Since then, he's performed thousands of successful hair transplants, ensuring natural-looking results and complete patient satisfaction. The Sapphire Hair Clinic and its medical staff have established a pristine reputation within the global medical communities, offering innovative treatments and achieving fantastic results.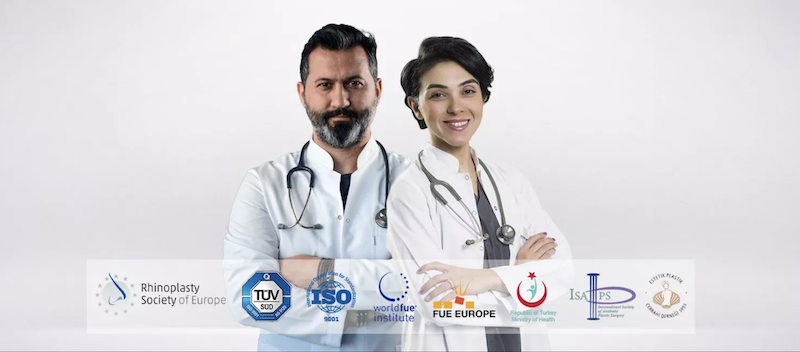 The Sapphire Hair Clinic all-inclusive transplant packages
Considering that most patients at the Sapphire Hair Clinic come from abroad, the clinic offers all-inclusive hair transplant packages that increase patient comfort. With their successful hair transplants in Istanbul, international patients receive needle-free local anesthesia, post-op shampoos, lotions, medications, interpreters speaking their native language, a 3-night stay at a hotel, and a transfer from the Istanbul airport to the hotel, clinic, and back.
Doctors at the Sapphire Hair Clinic do their best to ensure their transplant packages are as affordable as possible to all patients. The cost of the hair transplant ultimately depends on the number of hair grafts the surgeon needs to extract from the donor area and insert into the recipient area. While a higher number of grafts can offer better results, patients on a stricter budget can still eliminate hair loss issues with a lower number of grafts and a lower transplant cost. 
---
Successful hair transplants using advanced methods
At the Sapphire Hair Clinic, doctors performing hair transplants specialize in two techniques – Follicular Unit Extraction (FUE hair transplant) and Direct Hair Implantation (DHI hair transplant). Using the FUE method, also known as the sapphire FUE hair transplant, the surgeon will first examine the donor area and strategically extract each individual hair graft to ensure that the donor area keeps its natural thickness. Then, they will use a sapphire blade to make small incisions in the recipient area to open channels where transplanted hair will be inserted.
The hair transplantation procedure using the DHI method is slightly different. Instead of making incisions in the recipient area, the surgeon will load individual hair follicles into a specialized Choi pen. The pen has a hollow needle that automatically opens channels in the recipient area and inserts the grafts. There's no need for any prior incisions, so the recovery process is generally quicker.
Both methods deliver outstanding results, and you can consult your doctor to find out which one is better suited to your needs. Hair transplants at the Sapphire Hair Clinic are available to anyone suffering from hair loss on their head, beard, or eyebrows.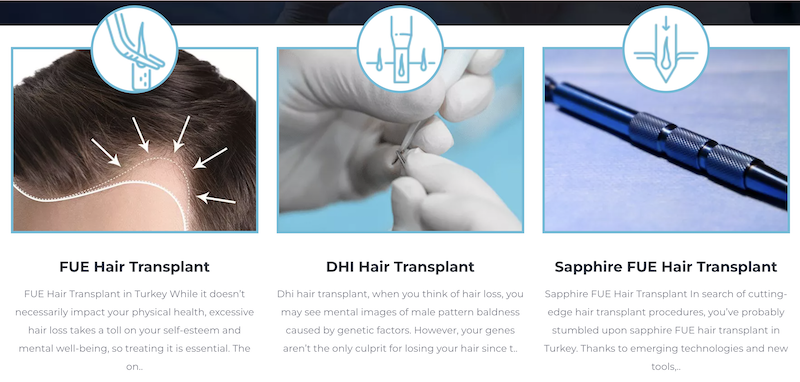 Final thoughts
The Sapphire Hair Clinic has successfully treated thousands of patients suffering from hair loss. With its competitive pricing, experienced medical staff, and cutting-edge tools and equipment, it delivers outstanding care, making it the best facility for restoring natural hair appearance.