What is a double cartilage piercing and why is it so trendy
Self expression is very important! Thankfully, nowadays, we have found so many different ways to express who we are. Some people do it through art, others through music. On the other hand, there are those who showcase their identity through fashion and beauty. No matter the case, luckily, we have the freedom to be ourselves in any way we see fit. So, today, we are going to show you one specific fashion trend, which is not only beautiful, but also a major self expression tool. Read our article to find what is a double cartilage piercing and what makes it so trendy.
Piercings are a great accessory to add to your body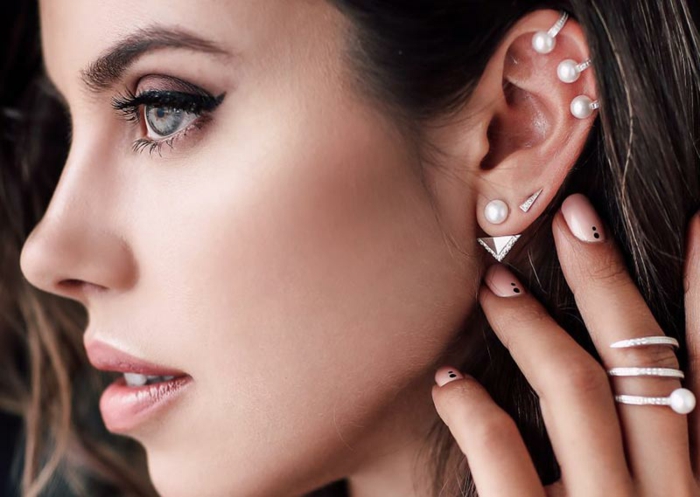 What is a double cartilage piercing?
In general, double cartilage piercings are ones done in pairs in the cartilage of your ear. There are many variations of this type of piercing. One of the most popular ones is the helix piercing, which is on the outer rim of your ear. Another variation is the forward helix piercing, which is located on the side of the ear that is closer to your cheekbone. Industrial piercings are also very fashionable. They consist of one straight barbell connecting two separate areas of the cartilage of your ear.
There are many different types of ear piercings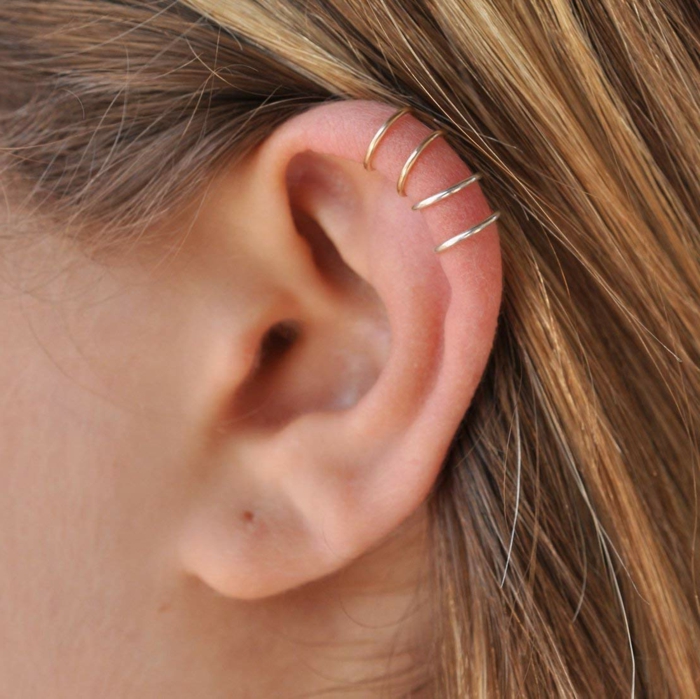 Everything you need to know about cartilage piercing before getting one
It is a bit more painful than a general earlobe piercing, because your cartilage is thicker. You can take a painkiller before the procedure to ease the pain a little bit.
Because the area is less sensitive you have a lot more options to choose from when it comes to jewelry. Silver, gold, rose gold, different metals, different shapes – your piercing can be very versatile.
The process is very quick, so the pain might be easier to take. If the piercer you choose is experienced, it will take a second.
The beauty of the double cartilage piercing
How long does a cartilage piercing take to heal?
In general, it takes about 3-4 months to fully heal. However, you will probably stop feeling any soreness or pain about a week after you get your ear pierced. Naturally, in the first few months you need to be careful not to conteminate the area and stay away from public pools. If you start noticing any discoloration or pus production consult a doctor.
How to clean cartilage piercing?
It doesn't really take any special cleaning regime. In the first few weeks you can use a sea salt solution. Just use a q-tip to clean the area for quicker healing.
Make sure you keep the area clean to avoid infections in the first few months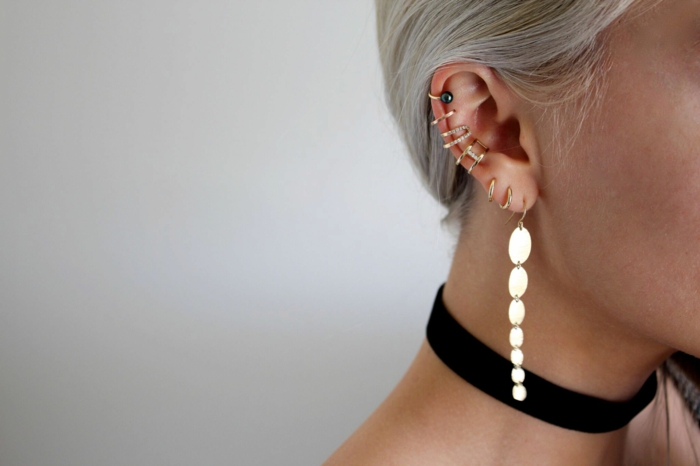 How much is a cartilage piercing?
If you are using a piercer with less experience, the price for just the usage of the piercing gun is 20$ – 30$. If, however, you want the piercing with a jewelry, the cost goes up to 50$-60$.
The price is well worth it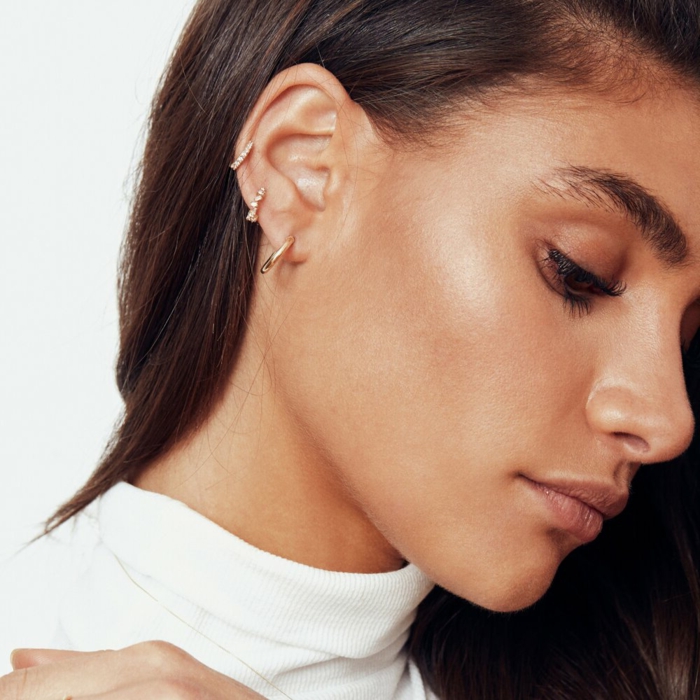 For some people having just the plain old earlobe piercing is simply not enough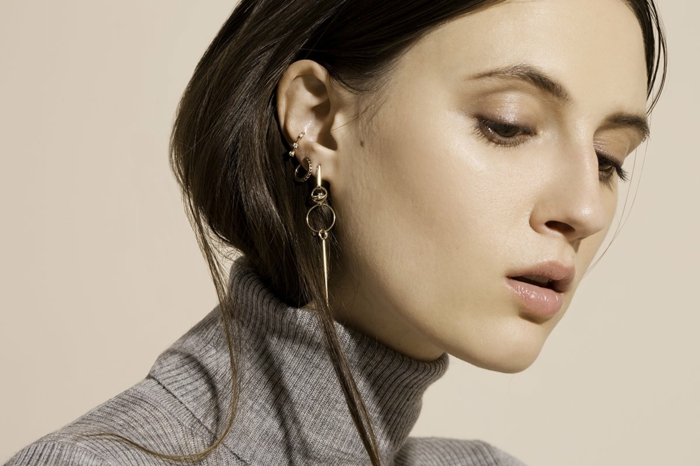 Versatility on your ear makes for great accessory game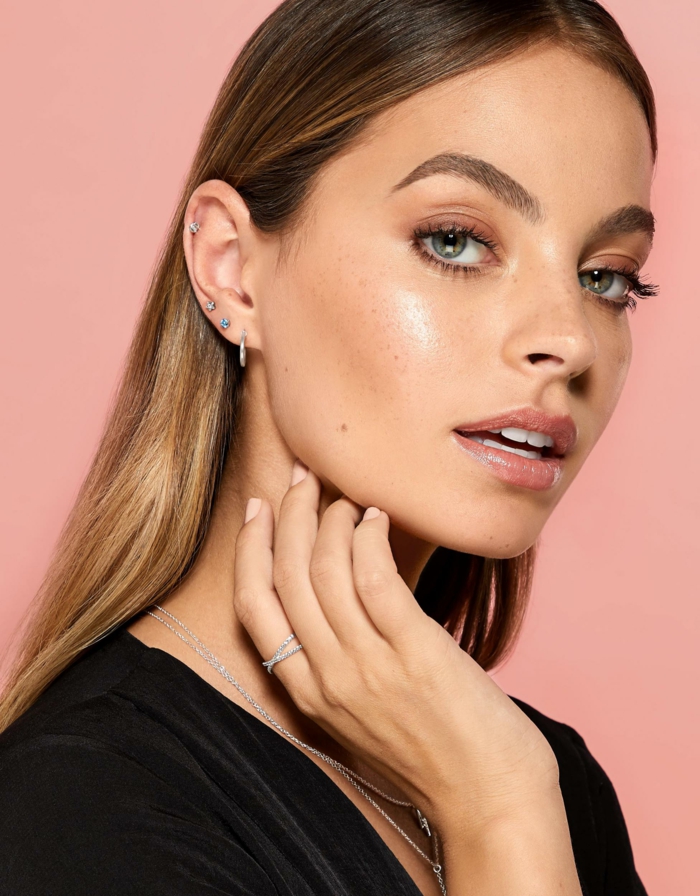 Even the simples stud cartilage piercing makes for a stunning addtion to any outfit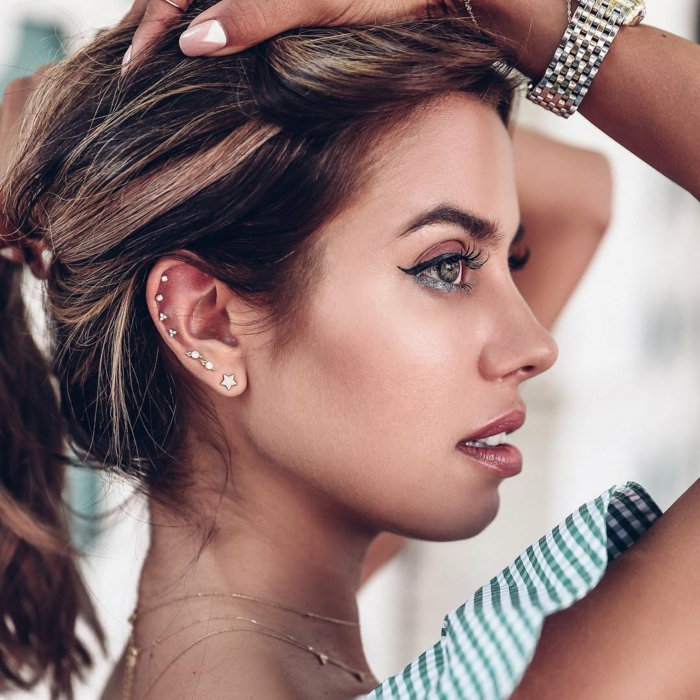 Don't be afraid to mix and match when it comes to earrings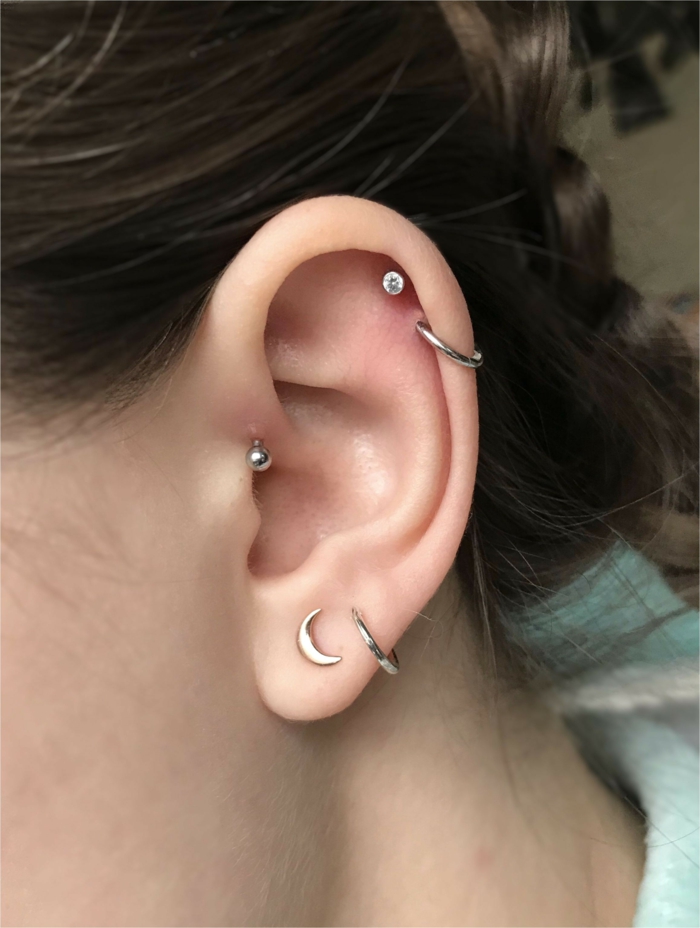 Simple ring earrings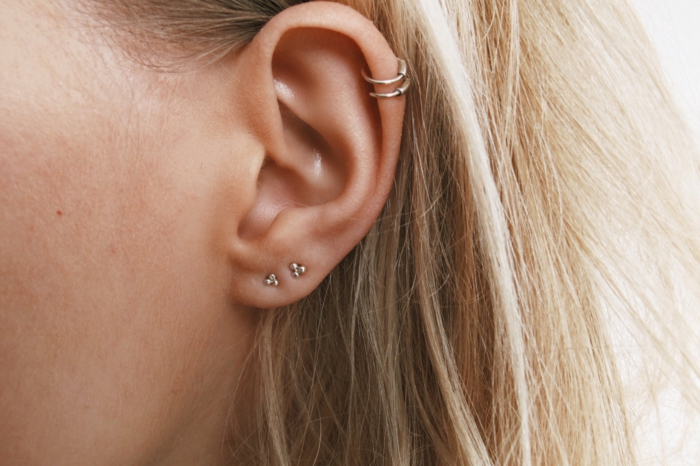 Here is all the different types of piercings you can have on your ear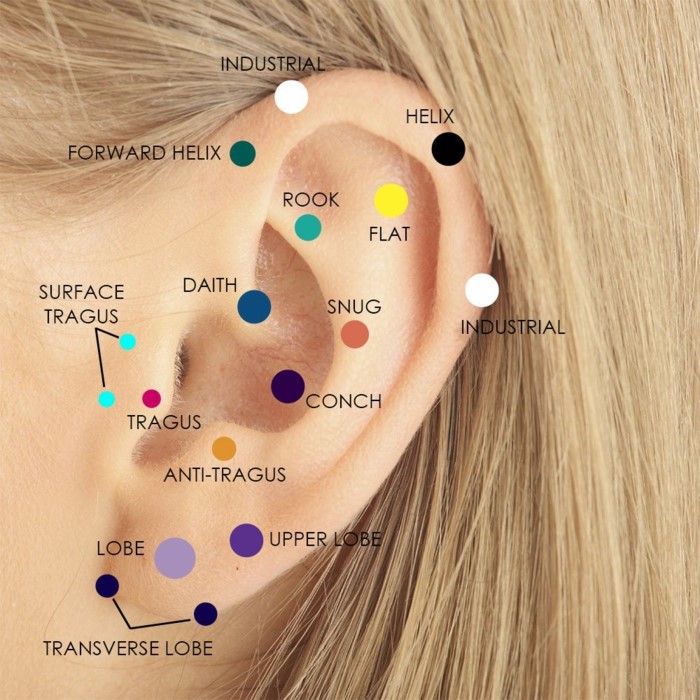 Once upon a time multiple piercings were considered part of the grunge and punk style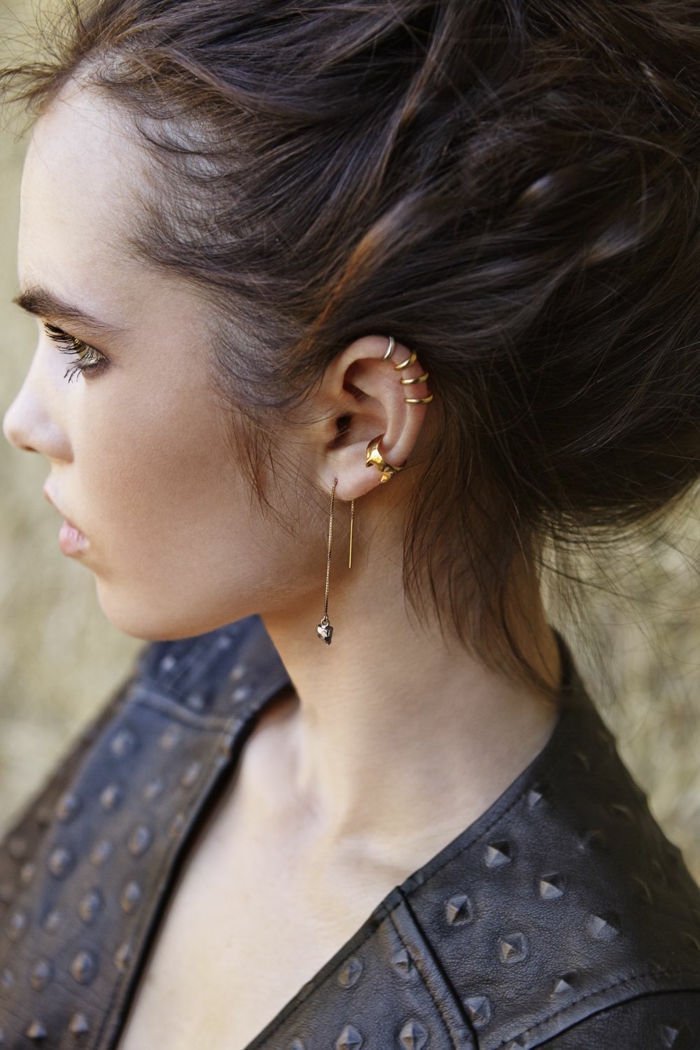 Nowadays even stars like Emma Watson like to rock the multiple ear piercings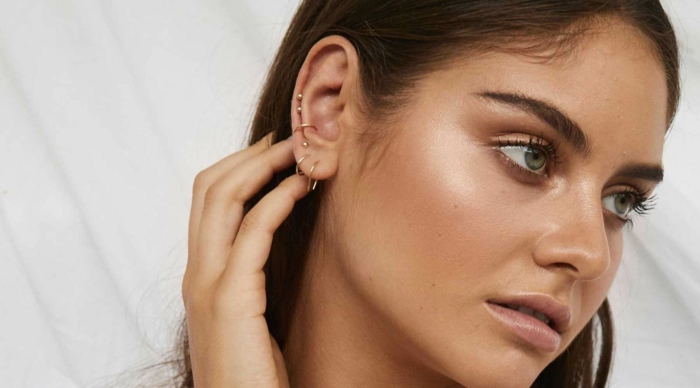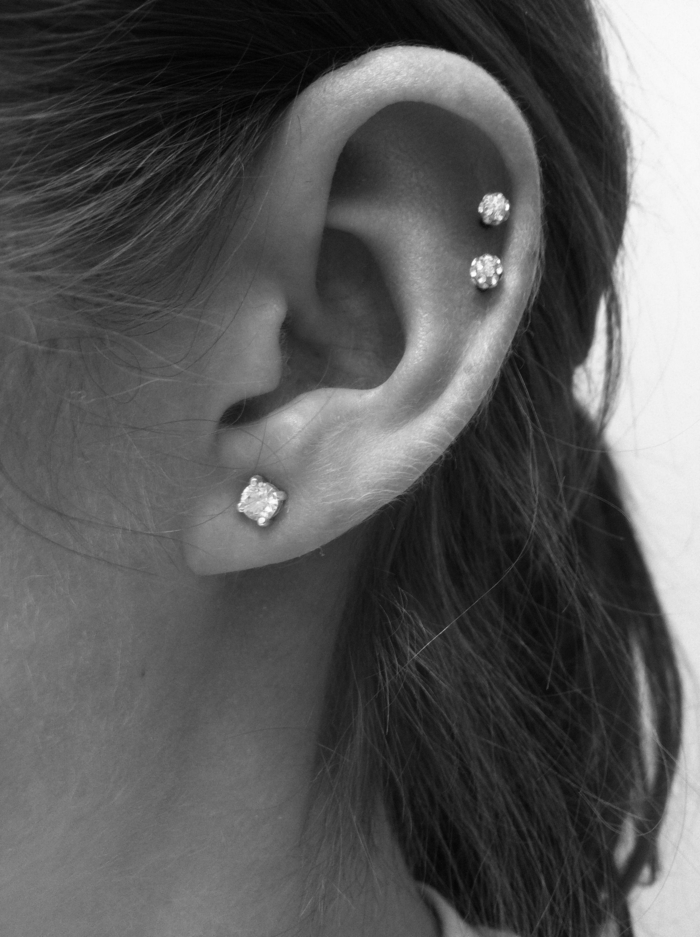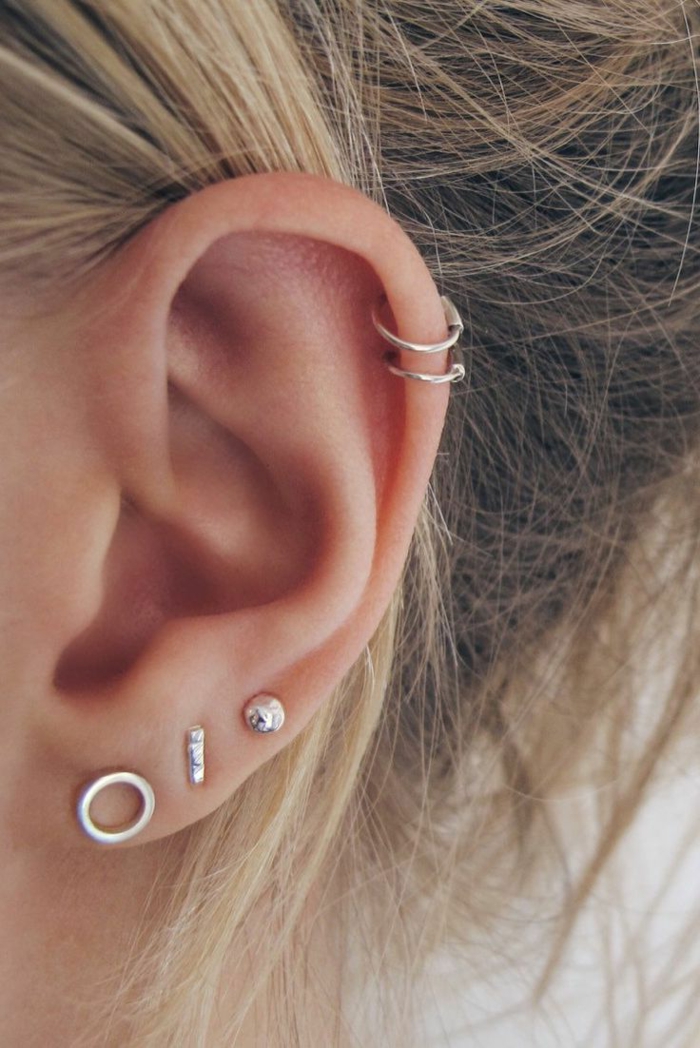 Ear jewelry is a must have for any lady who likes to accessorize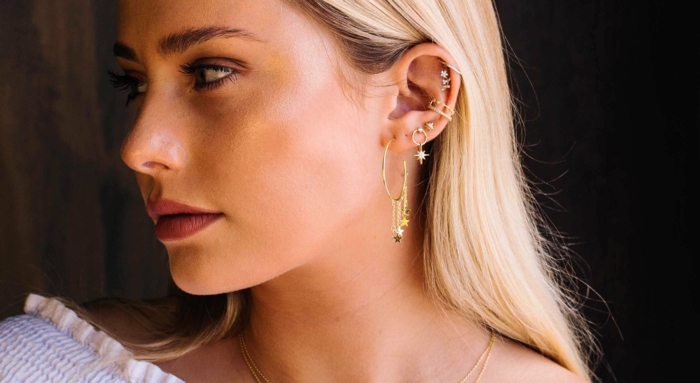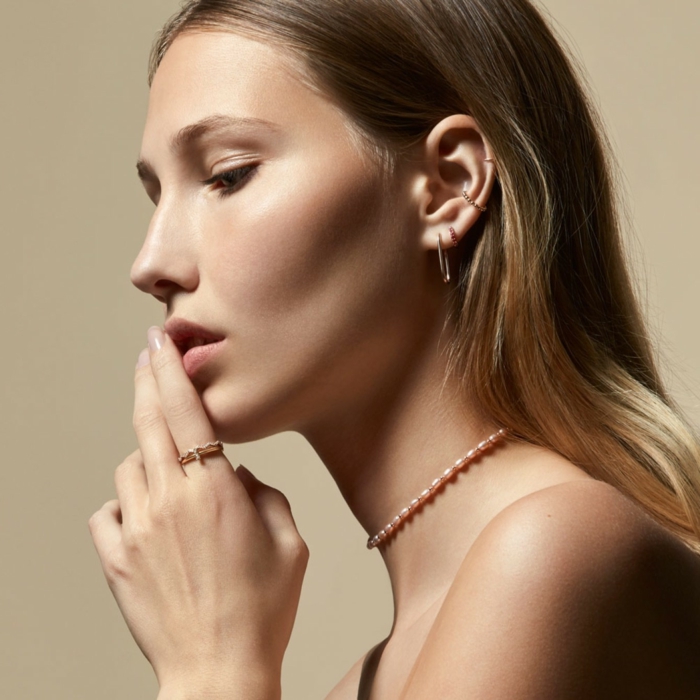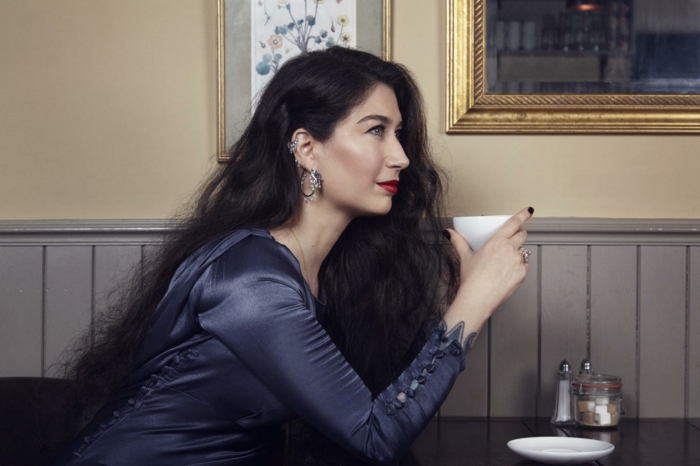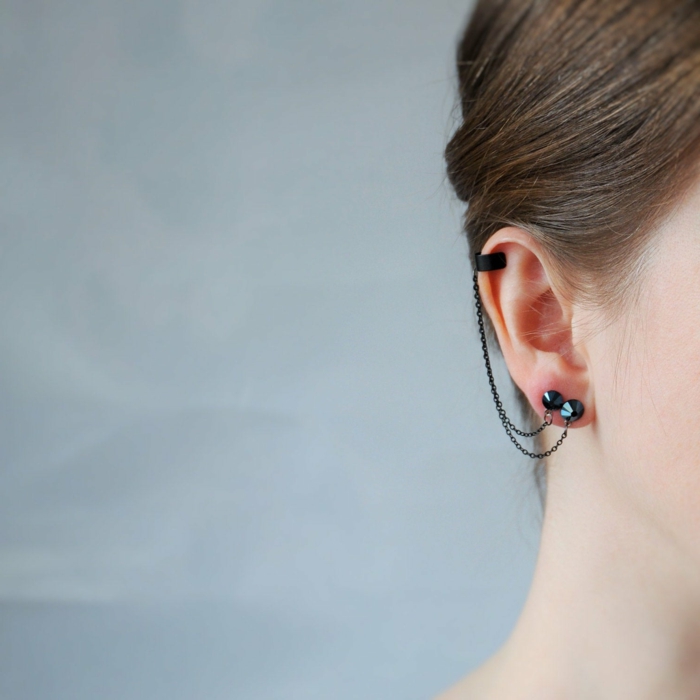 Even Kaia Gerber, daughter of Cindy Crawford, is in on this trend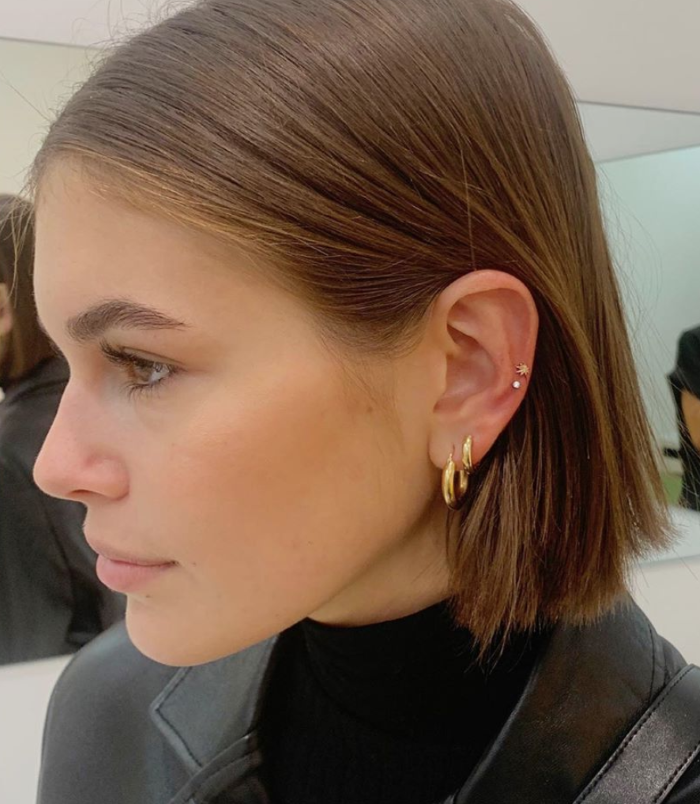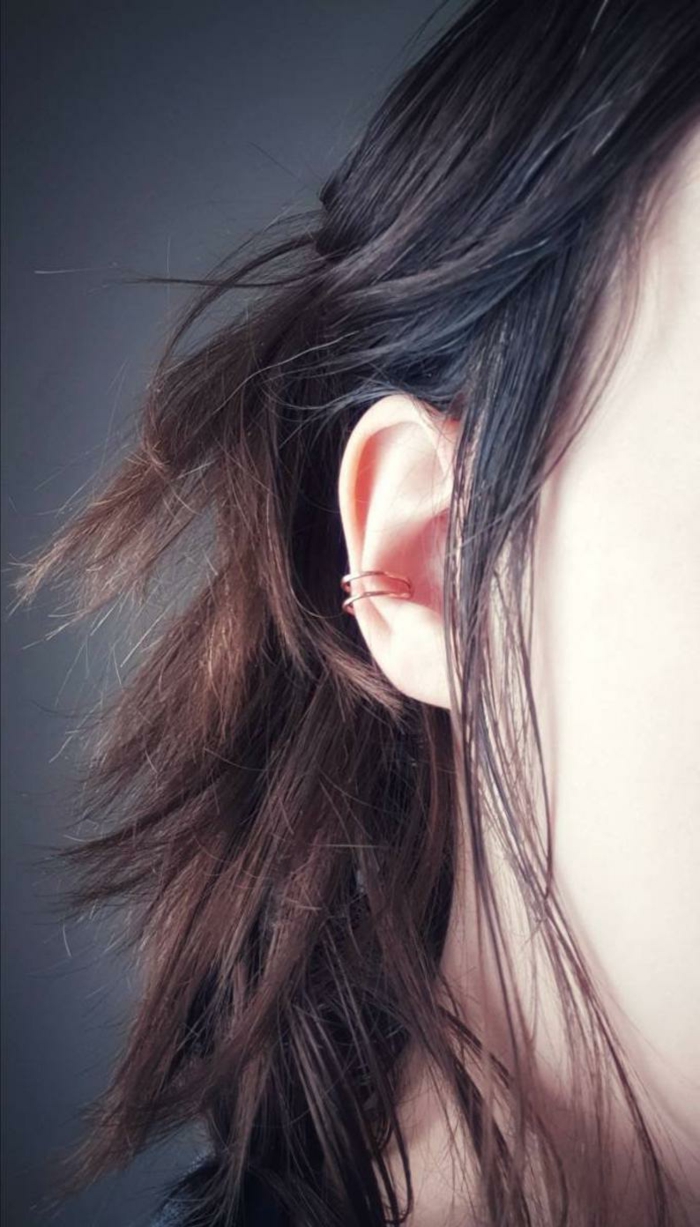 Another example of an A-list celebrity rocking the trend – Jennifer Lawrence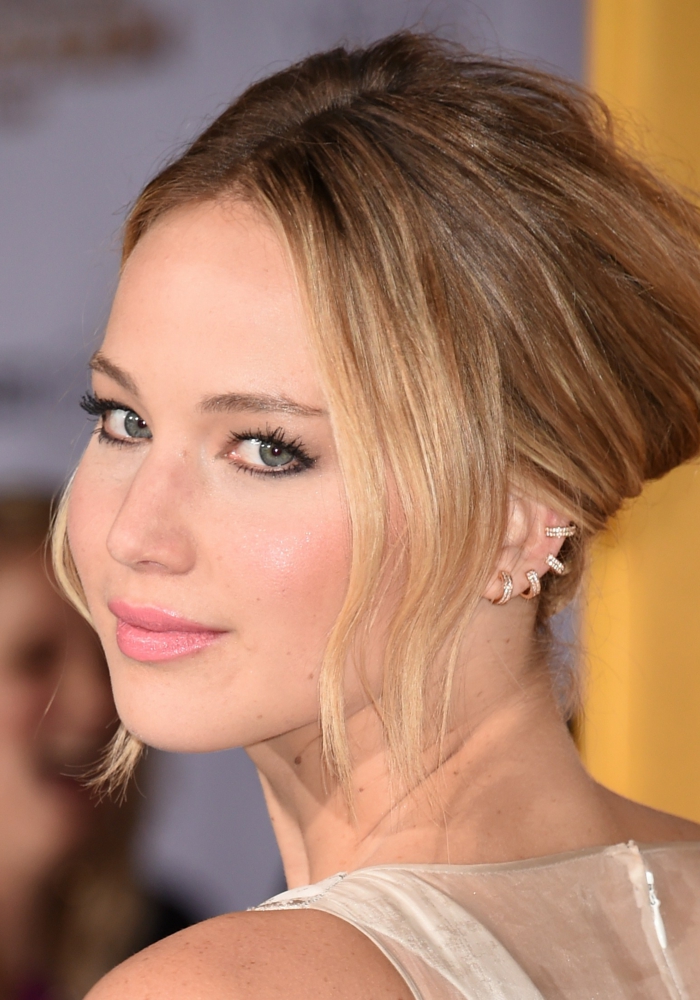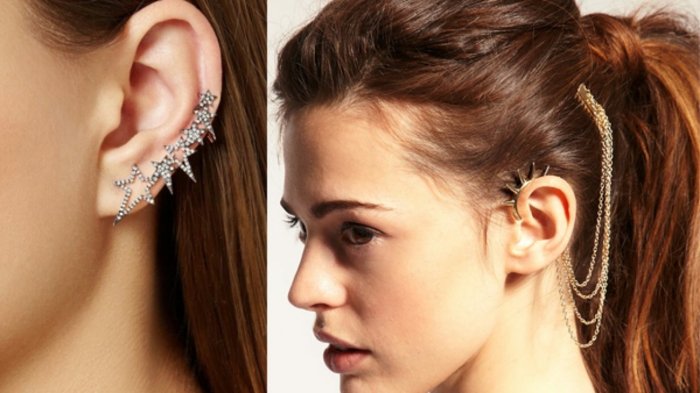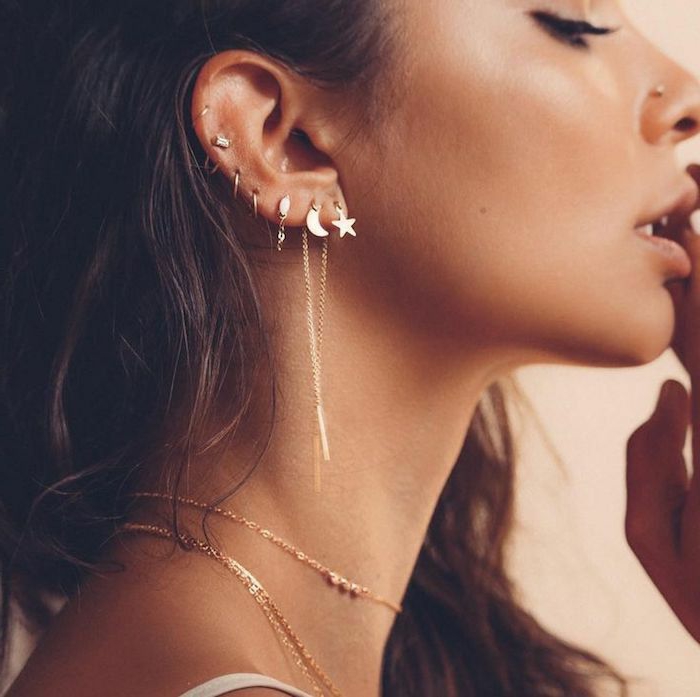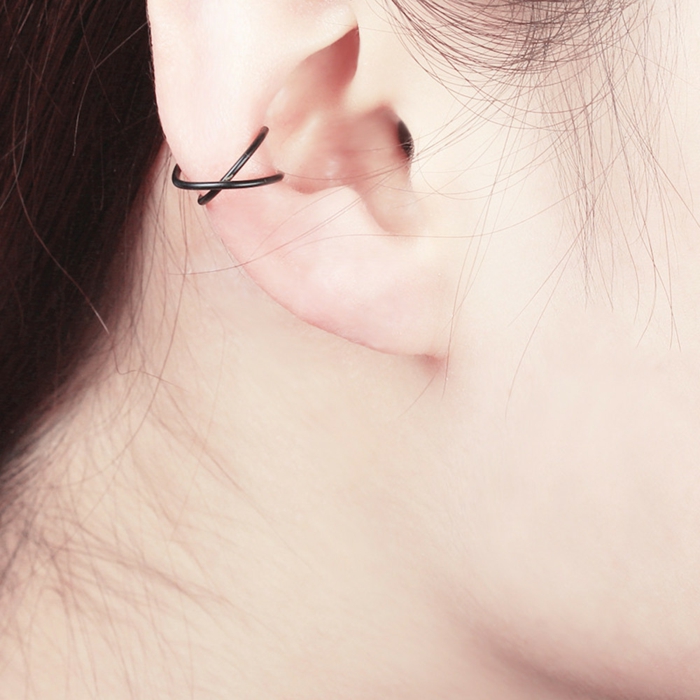 Double cartilage piercing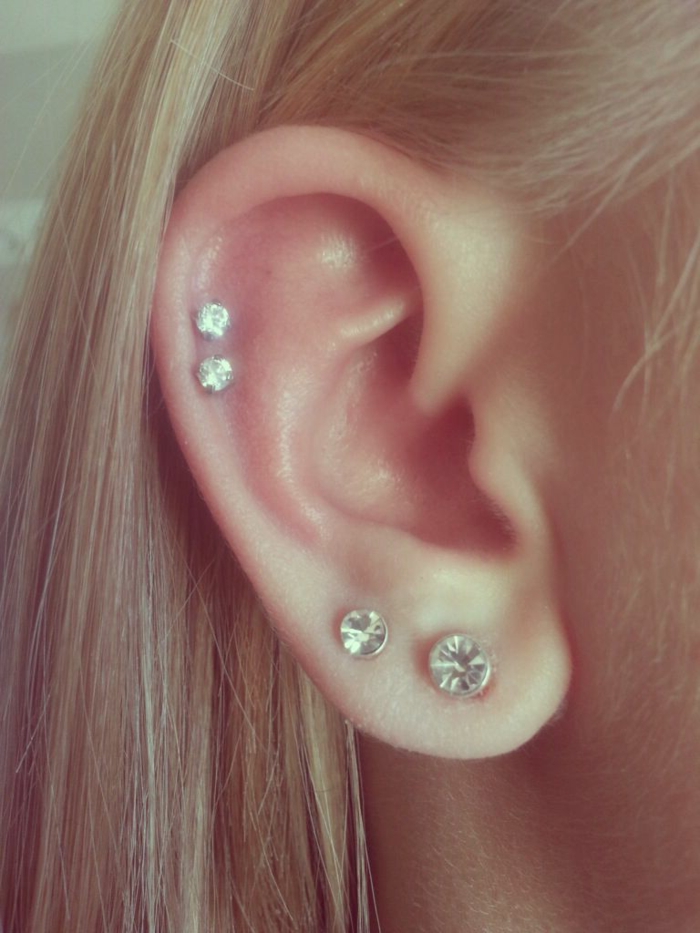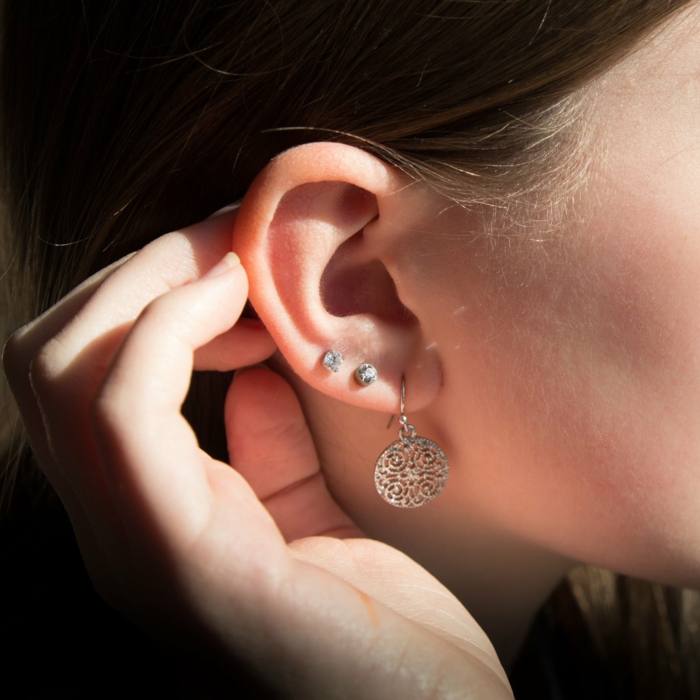 Who says you can only have one piercing on your ears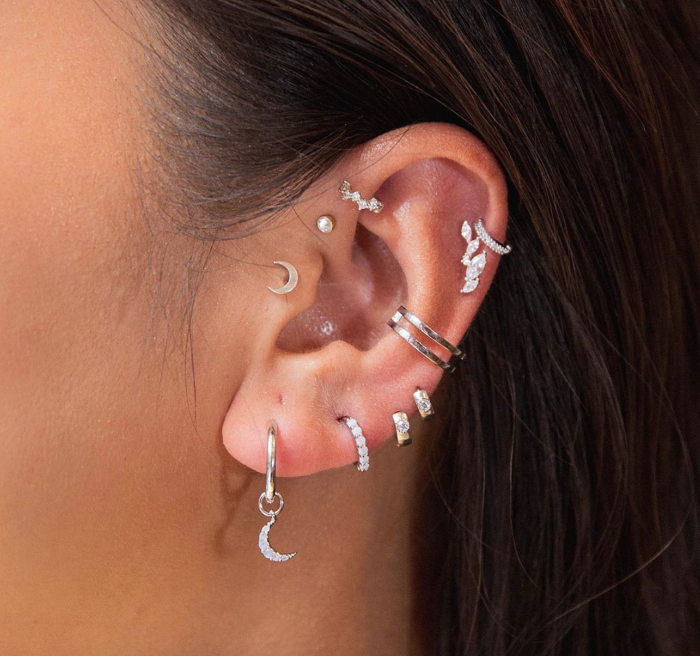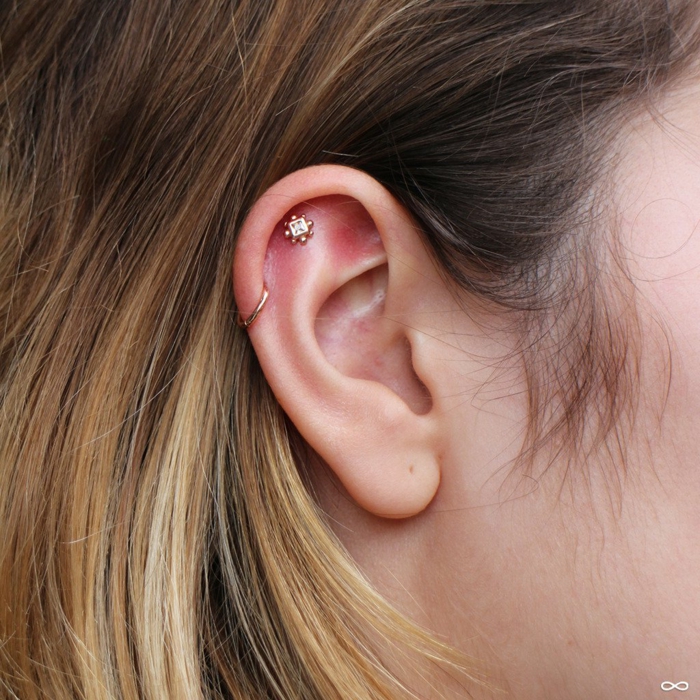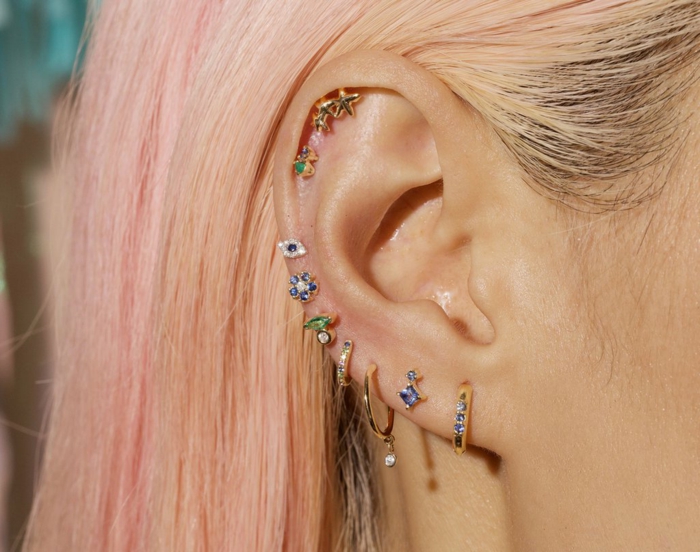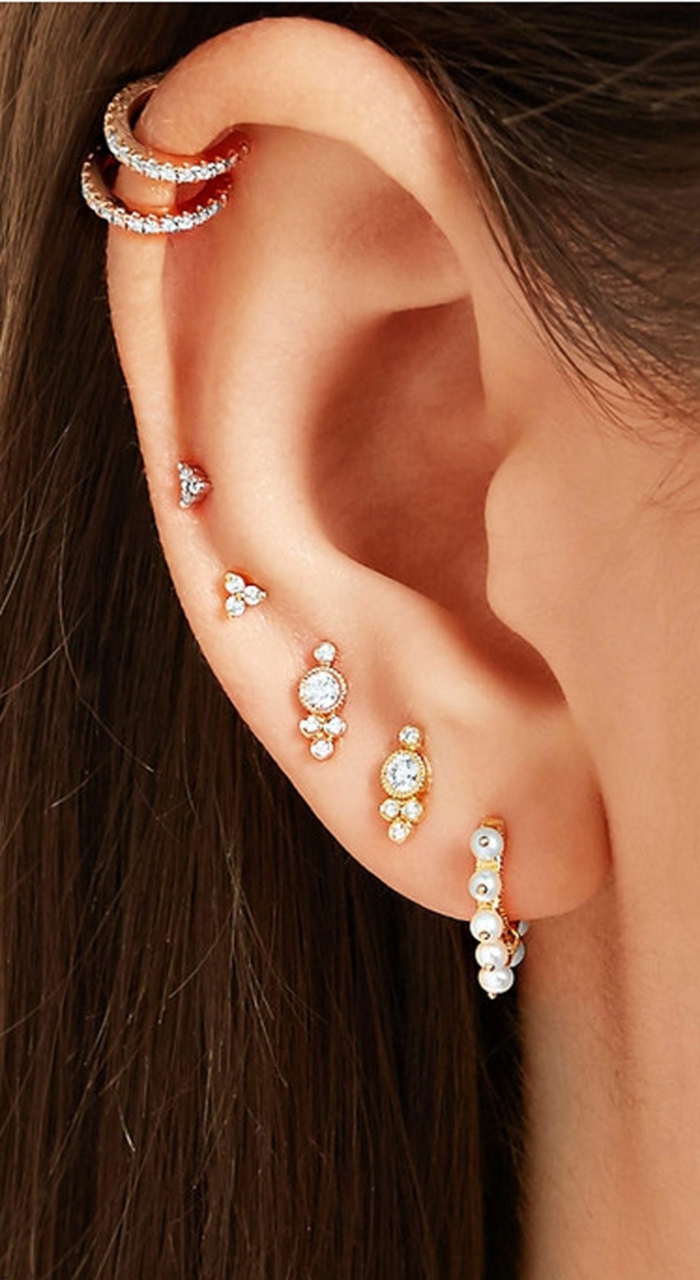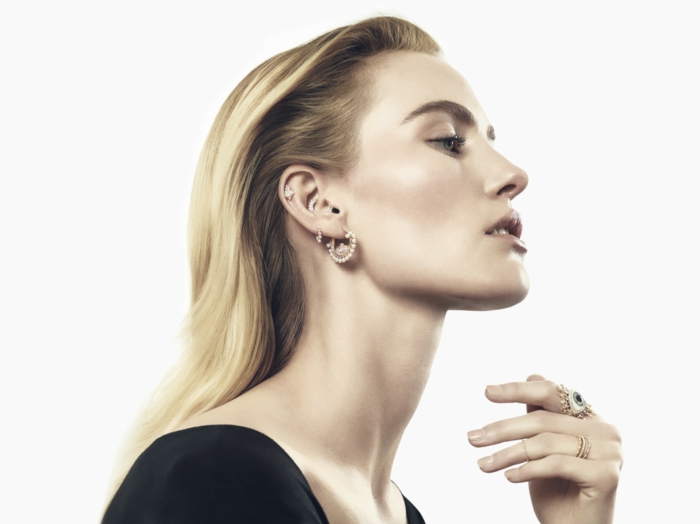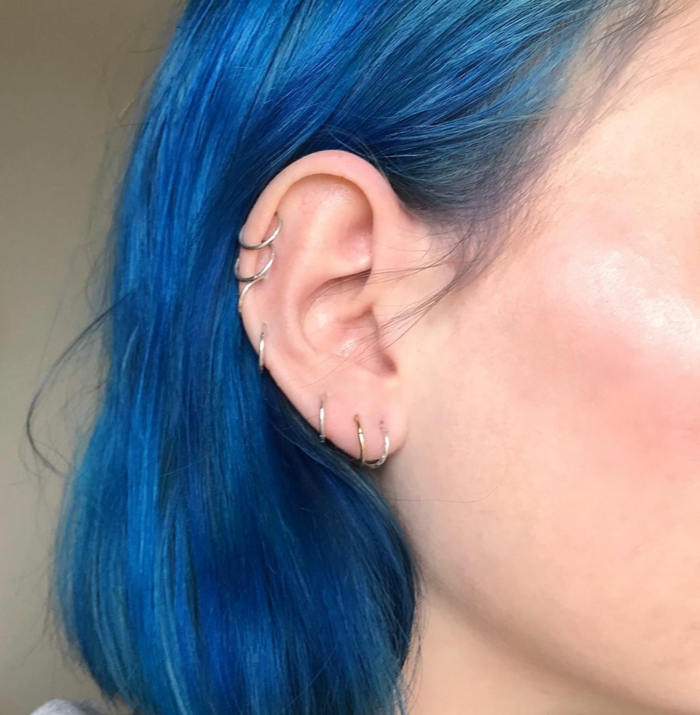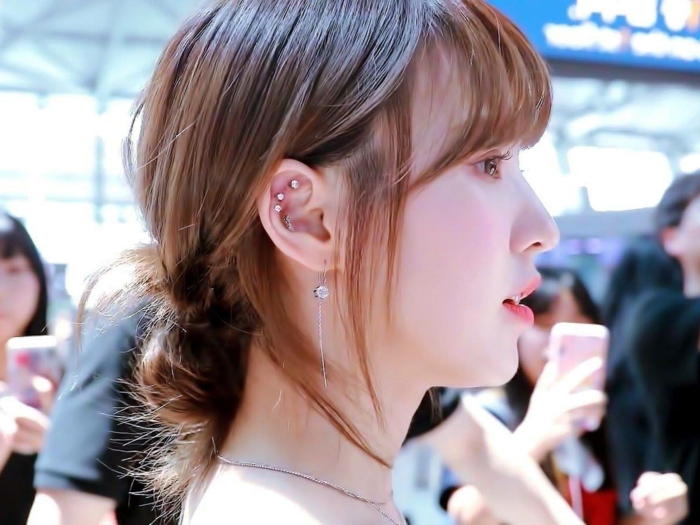 Cartilage piercing earrings with black rhinestones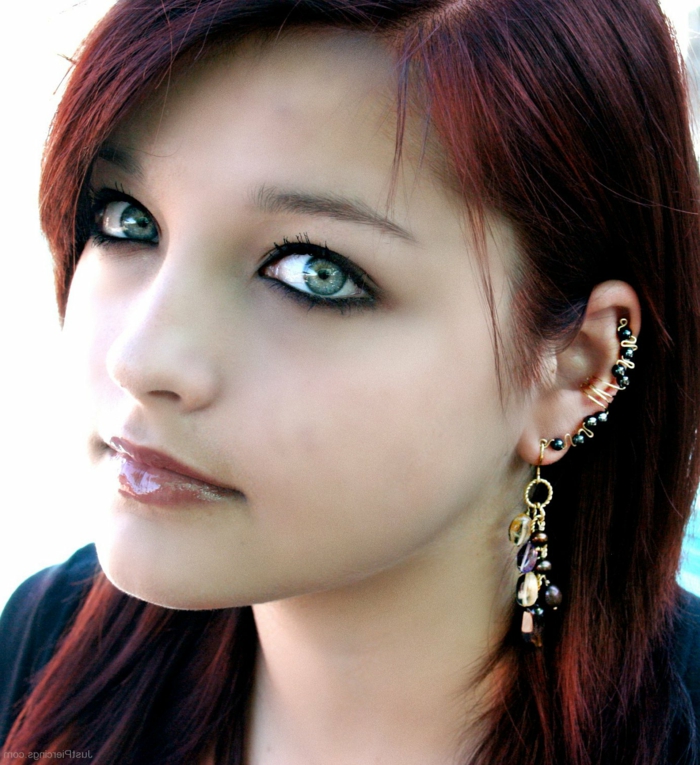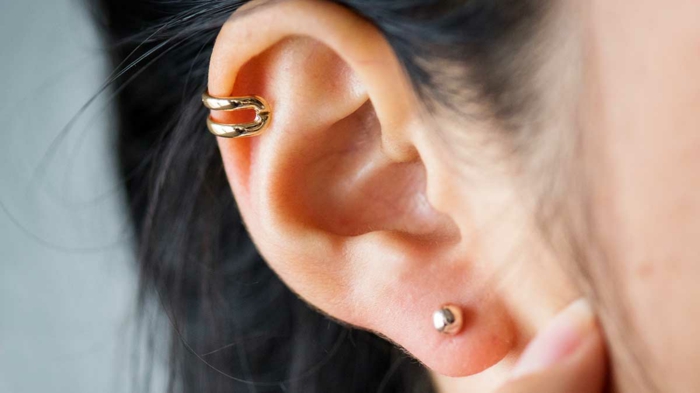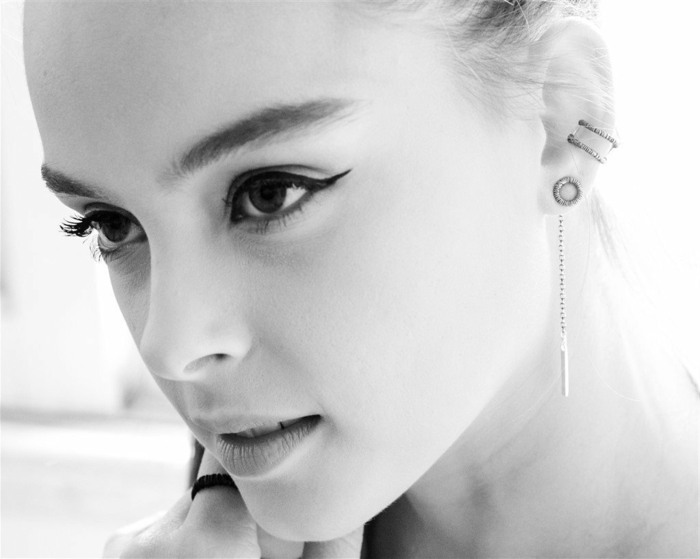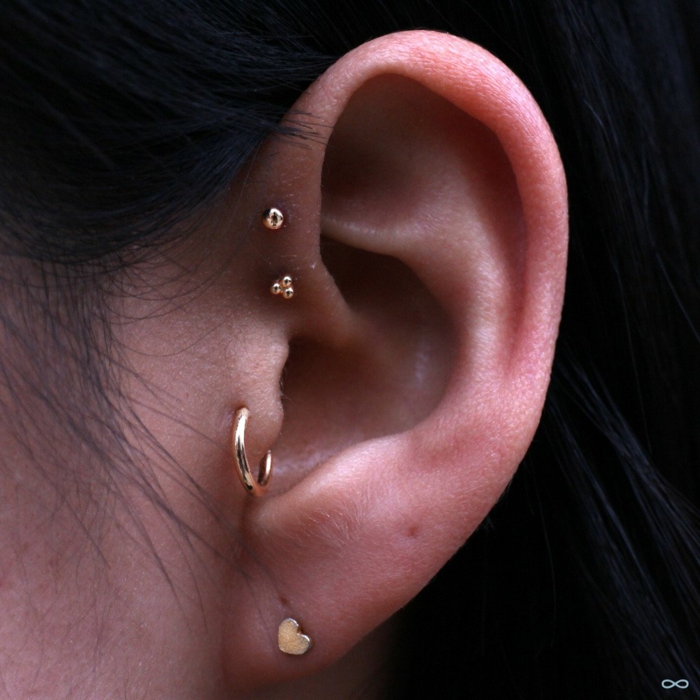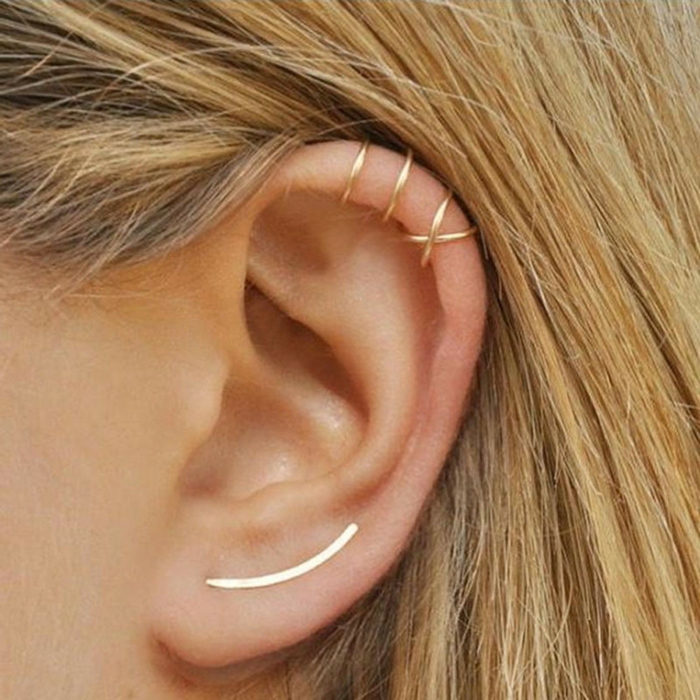 You can always play around with different earrings – just like this heart-shaped one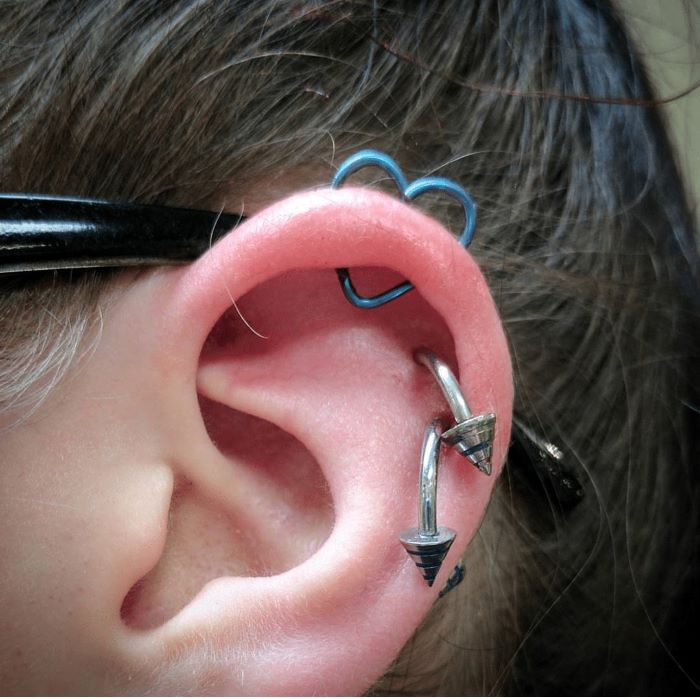 Lucy Hale is another celebrity rocking multiple ear piercings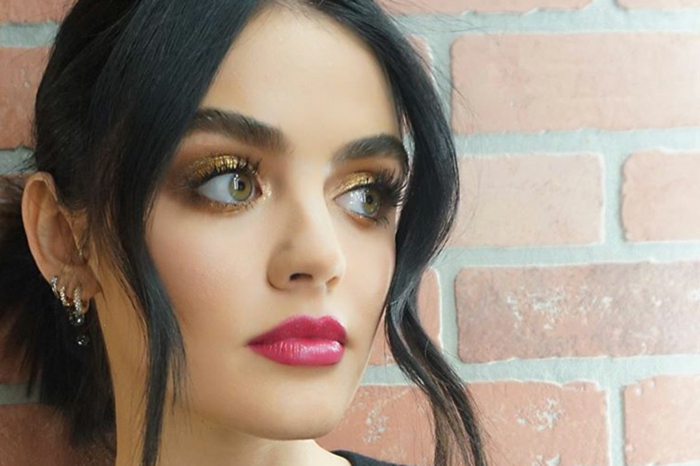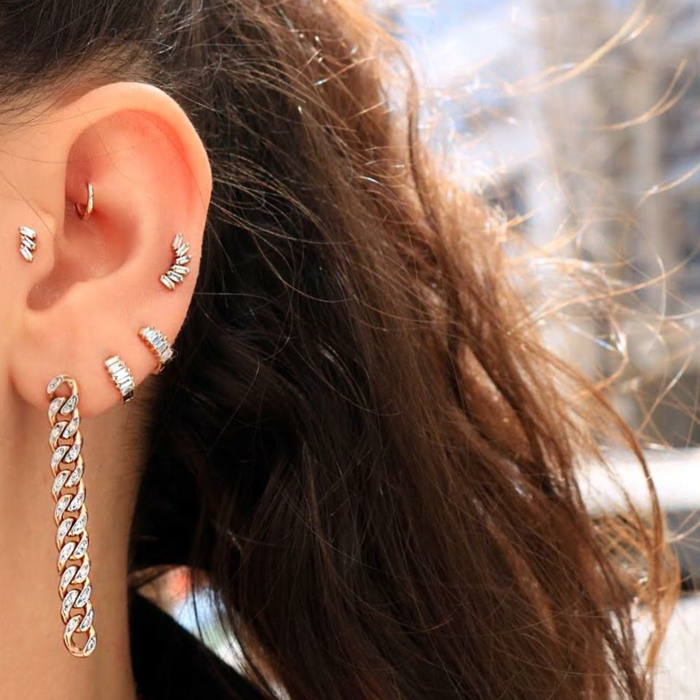 Nicole Richie's purple hair definitely stands out, but her piercings are a great addition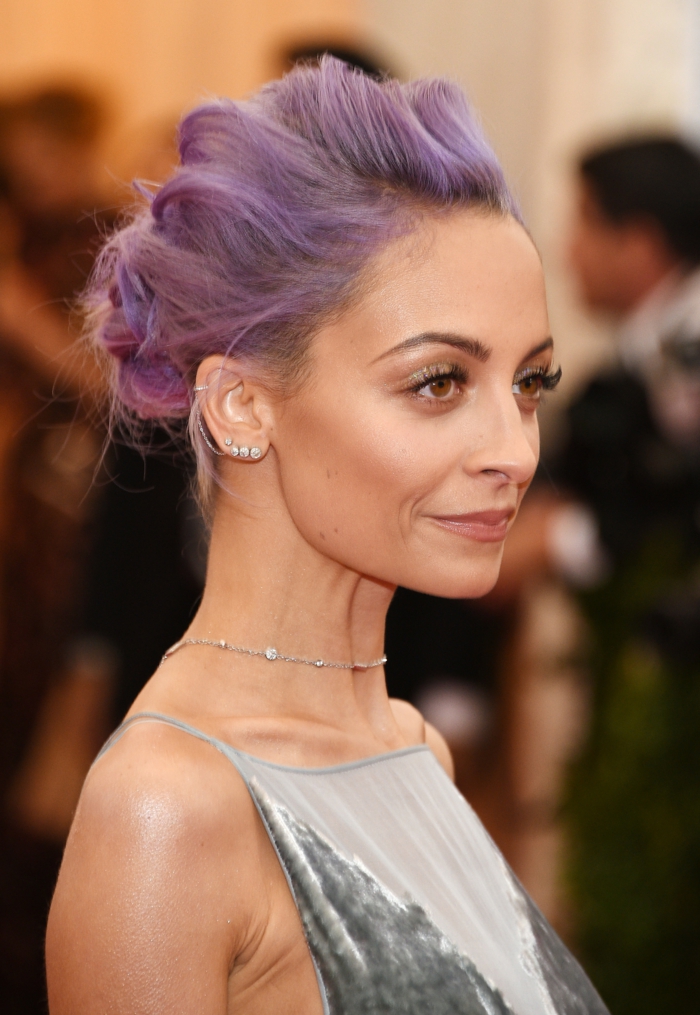 And this Beyonce look at the premiere of The Lion King is simply inspirational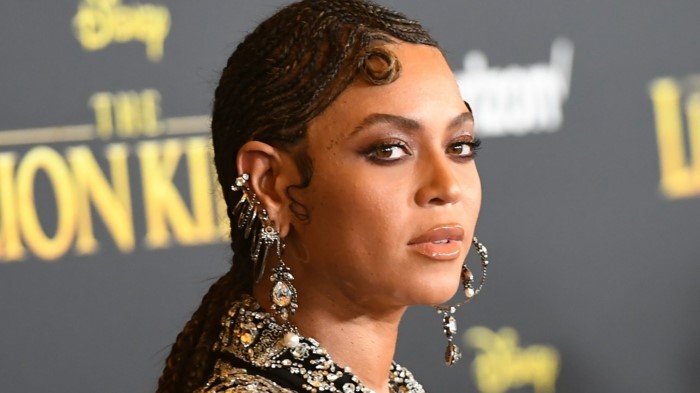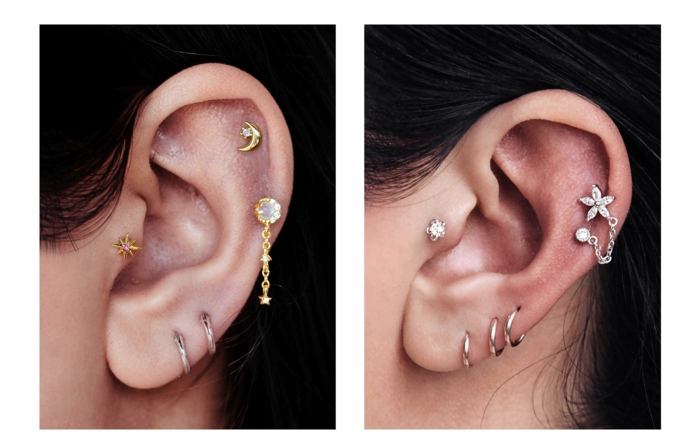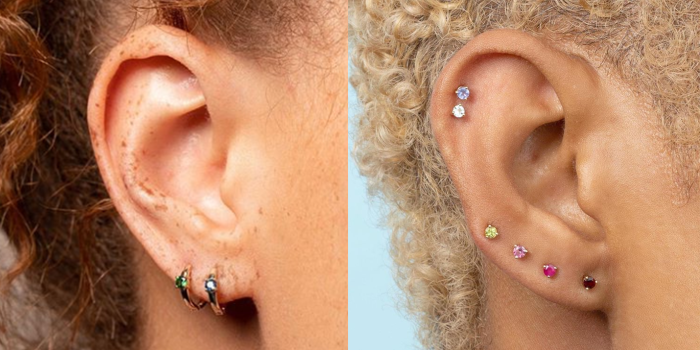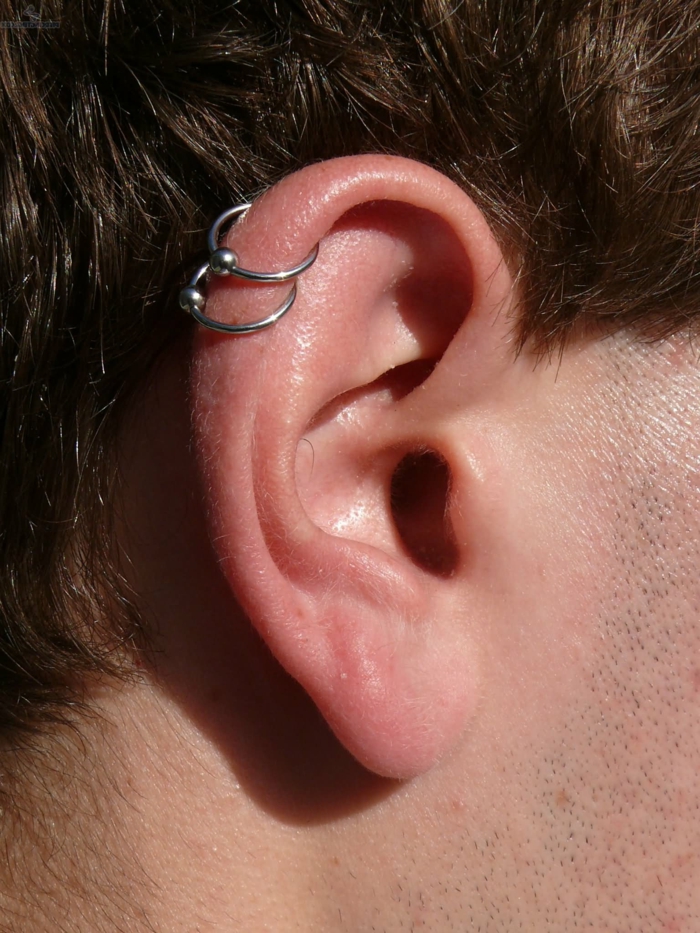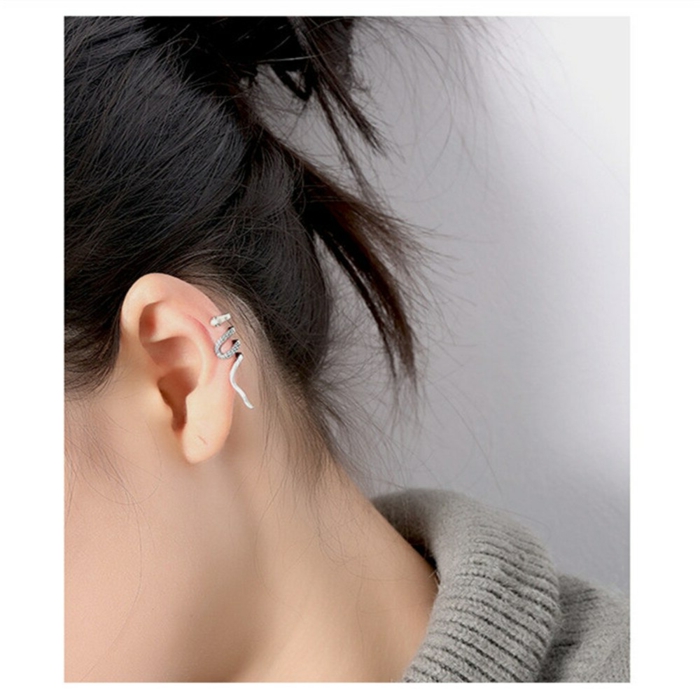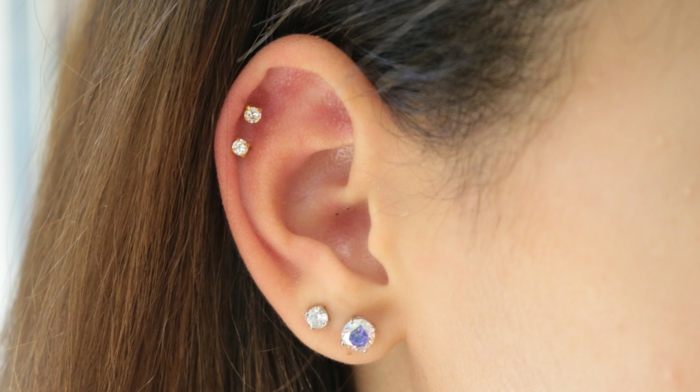 Cara Delevingne, Miley Cyrus and Emma Watson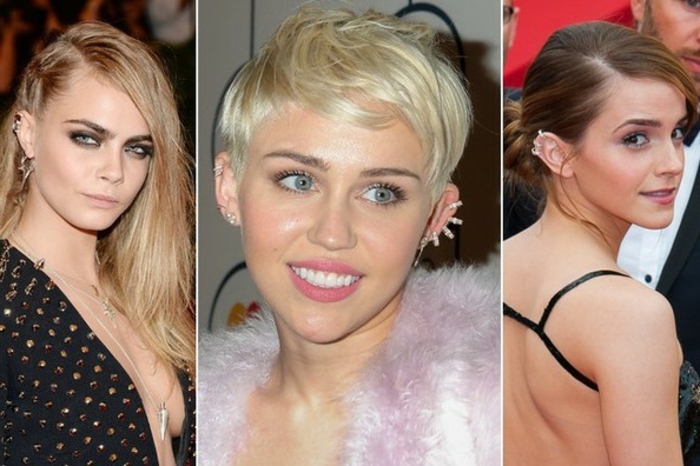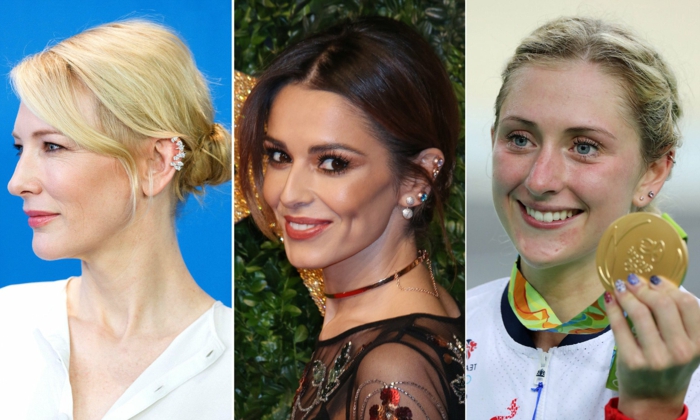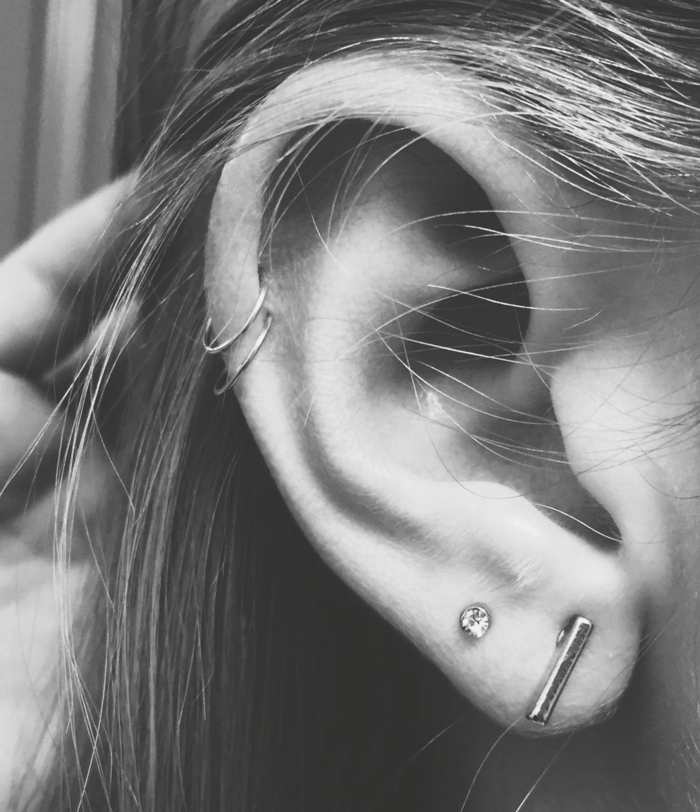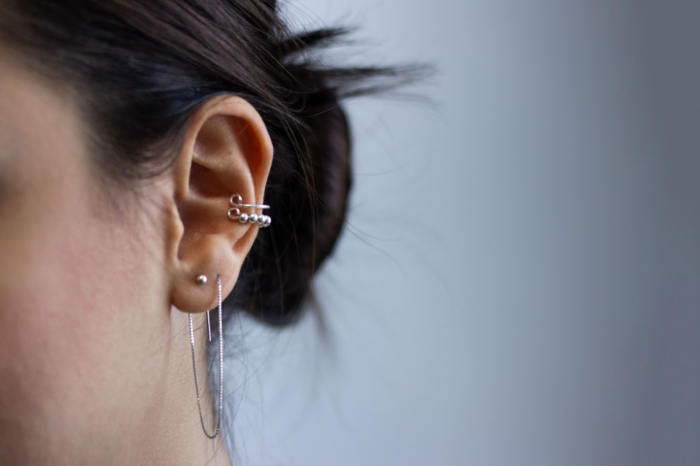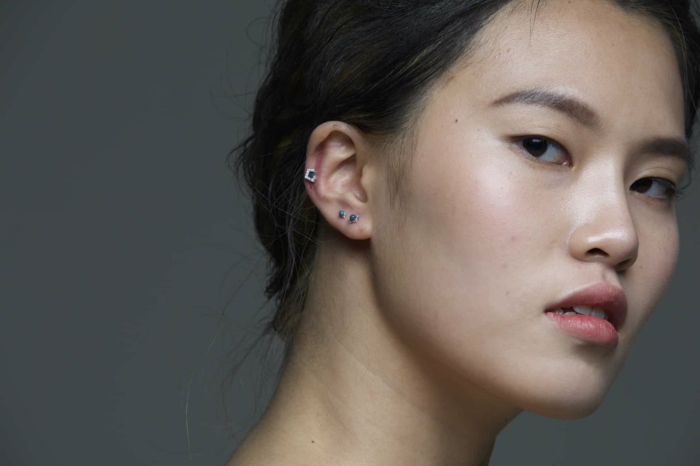 Hoop cartilage piercing