Do You Like Snowboarding? Here's Some Important Advice
There's nothing more exhilarating than sliding down a steep hill with a snowboard. There have been many iterations of boarding like skateboarding, surfing, longboarding, downhill longboarding, and probably the most extreme one, snowboarding. If you're fortunate enough to be in close vicinity to an area that supports snowboarding, or you're planning to visit such an area, it's something you must try. Not only is snowboarding a treat for adventure sports lovers, but it's also a very freeing experience. When you're sliding down a hill at speeds you could only imagine, everything else comes to a standstill. However, there are a few things you should keep in mind if you truly want to enjoy the overall experience.
Snowboarding is a freeing experience everyone should try at least once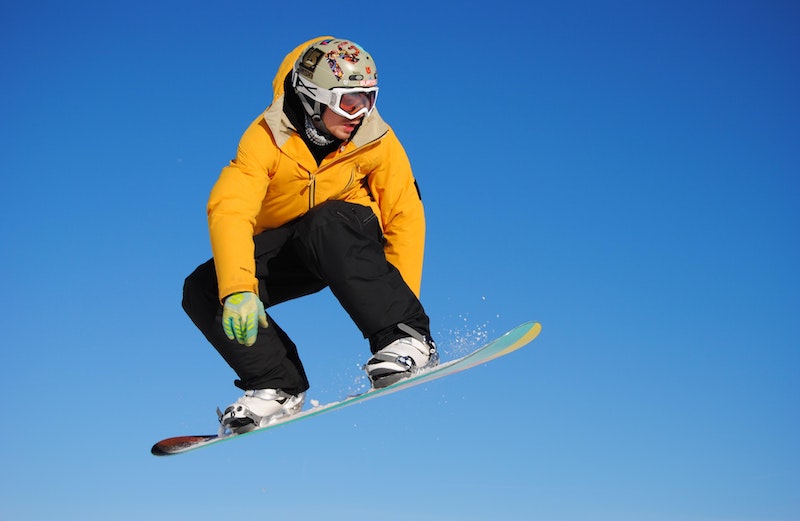 In this article, we're going to take a look at some of the most important tips you should follow if you're starting out with snowboarding. These tips might even be useful to the experts who've been sliding down mountains for years, as there's always more to learn. However, for beginners, these are extremely crucial as you might not have adequate experience. Let's get to it and find out how you can make your snowboarding experience safer, more fun, and easy to learn.
1. Get Some Lessons
Everyone starts snowboarding as a newbie, and that's not a bad thing at all. Not even the professionals who perform amazing stunts were born with the skills they have. It takes time and practice to get the hang of it, and there's nothing better to expedite your learning than taking some lessons. A lot of the time, beginners start on their own because snowboarding looks easy, but it's a recipe for disaster. Not only will you incorporate bad habits and poor form, but you'll also be risking a major injury. There's no point in getting injured. The best thing to do will be to take some lessons beforehand.
2. Equip Yourself With the Right Gear
Snowboarding is all about having the right gear. Even the snowboard itself is a gear, and you have to be conscious of the things you're buying. Not all snowboards are the same, and they come in different shapes and sizes. Using the wrong board can limit your ability to maneuver, and it wouldn't be very fun for you. The safety gear is equally important, and you shouldn't be sliding down the snowy hills at super high speeds without protection. The snowboarding world looks down upon people who risk injury by not equipping the right gear, so don't try to ride without a helmet, safety pads, and other gear to try to be cool.
3. Carry Adequate Supplies
Other than your snowboard and safety gear, there are a few more things you should carry. These things include good sunscreen, goggles, snowboard wax, and a lot more. Going into a slope without these can lead to a suboptimal boarding experience, which isn't what you want. Wax is something that not many people associate with snowboarding, that's because rented equipment is usually pre-waxed. However, if you're looking to use and maintain your own gear, you can easily find the best snowboard waxes here; now there's no reason not to make your experience safer and better. Wax helps you slide further with less effort, goggles protect your eyes from the wind, sunlight, or any debris, and sunscreen protects you from sunburns.
4. Be On the Lookout
You have to understand that there'll be many others like you on the slopes trying to have a good time. This is why you can't be reckless and keep on swerving left and right without putting in much thought. There might be experts snowboarding with you as well and they can attain really high speeds which means that the collisions can be disastrous. So try to be mindful of your surroundings even though you're having a blast going down the hill. This will help avoid any injuries and confrontations with the other skiers or snowboarders, which can ruin the mood.
5. Bend Your Knees
You should learn to bend your knees from the start if you want to be the bee's knees. Bending your knees lowers your center of gravity, which helps you balance and maneuver your board better. Almost all forms of boarding including surfing and skateboarding lay a huge emphasis on the stance you use since it helps a lot with your speed and control. Even though you might not fall on the road like a longboard and falling on snow definitely hurts way less, you have to still try to do everything in your power to establish better control.
6. Take It Slow
Don't get too cocky after seeing your quick progress and try to match the speed of other more experienced people. This can only lead to catastrophe, as you might end up pushing your limits way beyond what you can control. Try to only do what you're comfortable doing, and this will ensure that you can stop at high speeds without losing control. Pushing yourself is fine but don't do it because you feel pressured, do it because you want to.
7. Don't Pull Your Punches
This might sound quite the opposite of our previous point, but you shouldn't be holding back either. If you feel like you can go faster without losing control, then go ahead and do it. Sure, you might fall once or twice, but that's how boarding works and that's how everyone gets better. Many people find it difficult to commit because of their inner fear, but if you can overcome it once, you'll be able to do maneuvers you didn't think were possible.
With determination, you will be able to master the art of this extreme sport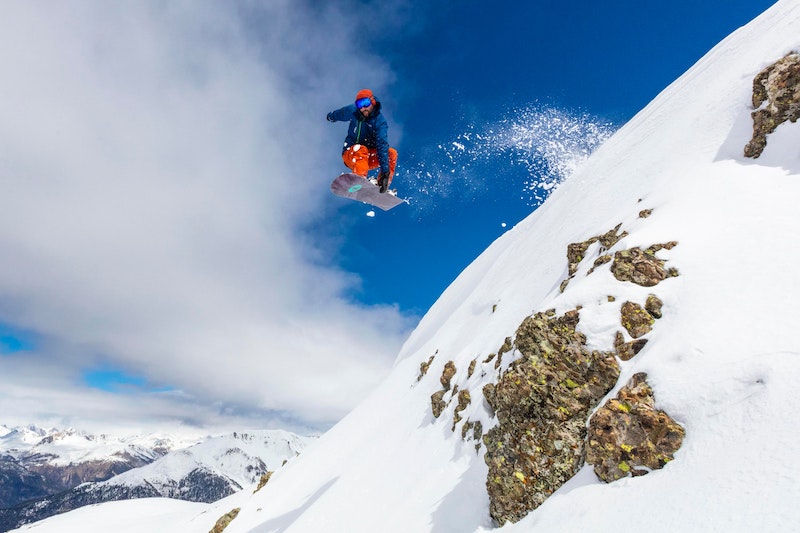 These are some of the most important tips that you should follow if you're interested in snowboarding. Not only will these tips help you go faster, but they'll also help you have more fun. Remember that snowboarding is an extreme sport and to be able to master it, you'll need a lot of guts and determination. Falling will happen even if you don't want it to, but if you follow the tips we discussed above, you'll be able to get back up and fly on the snow.