---
Getting gifts for people can be difficult, especially when you do not know what their interests are. In the case that you do find out what they love and what they are into, it can be just as difficult or tedious to find the ideal presents, as those interests may be quite a niche or difficult to work with. For the geologist in your life whose passion revolves around rocks, here are a few gift ideas to help you.
Museum Tickets
Shopping for a geologist friend may be difficult, but one of the most important things to consider is their interests and passions. Of course, that will involve rocks and science. With that in mind, a great gift idea would be to get them tickets to spend the day at a museum. Consider science museums that showcase geology, to appeal to what they love. However, that is not set in stone, and your friend will likely love anything that involves their intellect. Because they have a passion for science and nature, most other museums will still offer and provide a way to push their intellectual passions and encourage more learning. Of course, you can also explore other museums and challenge their creative side instead of their scientific one by exploring and enjoying a night at an art museum or exhibit. 
Fossils
When you are trying to give a gift to your favorite rock enthusiast, one present to consider is to give fossils. Your geologist friend will appreciate fossils, as they can hold a variety of unique designs and traces of biological activity from different ages in time. These can include things ranging from shells, leaves, to bones, or even prints from specific and unique animals. Fossils are great gifts for both new rock lovers and long-time geology aficionados. Just be mindful of any collections they already have, so you may add on to them and not duplicate or gift them anything too similar to what they may already have.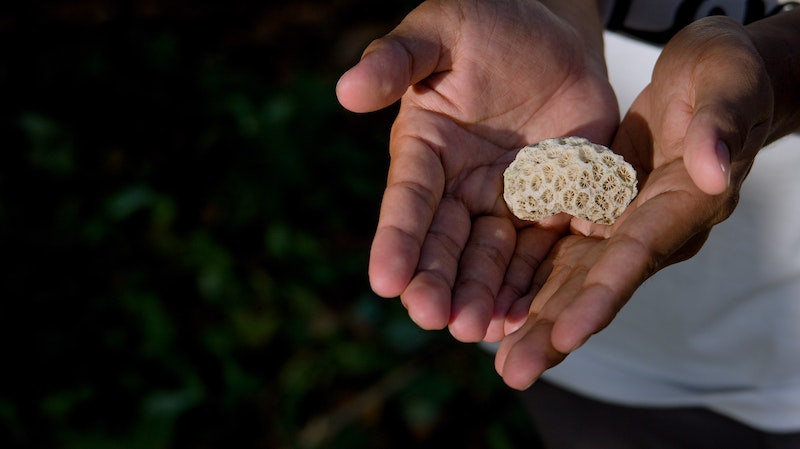 ---
Unique Rocks
In addition to fossils, other types of rocks can be gifted to your favorite geologists and rock enthusiasts. There is a huge selection to choose from when shopping for gifts. Geodes or crystals make for beautiful gifts, as the crystals show unique designs that are perfect for adding some great aesthetics to any home or space. The crystallization in giant geodes is remarkable to look at, especially in larger rock formations. However, even small gifts of specific stones and rocks are always beautiful as trinkets to receive. There are different types of stones to consider as well, from items like amethyst crystals to fluorite, and calcite. It all depends on the preference of the person, as your geologist will ultimately have their favorites.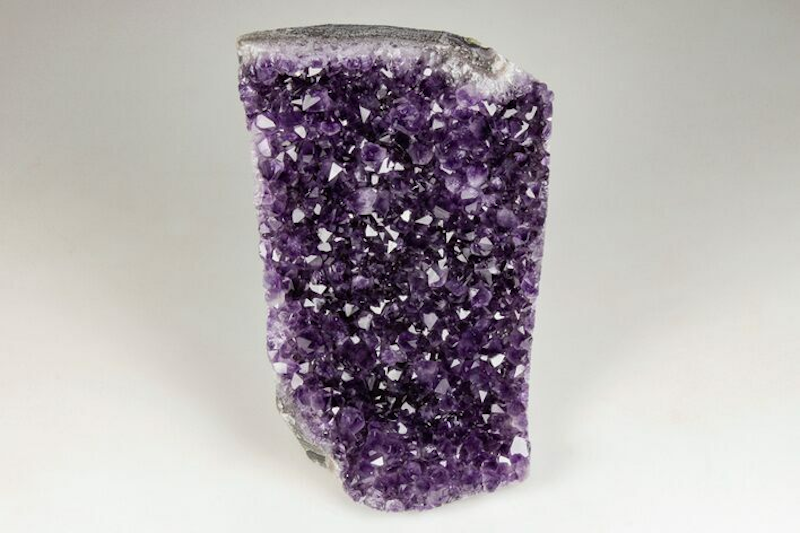 Jewelry
In addition to the physical stones and rocks themselves, you can always give the gift of different stones in jewelry form. If your geologist friend likes different accessories, this is a great way to incorporate their love and passion with their everyday living. This is also perfect for the minimalist types that don't necessarily want large rocks in their home or simply don't have the space and room for such a massive decorative accessory, yet will still appreciate a thoughtful gift. 
Trip To A Geological Wonder
One creative gift to give to those people that have a huge interest in everything geology if you are close and if your budget allows is a trip to somewhere that can be appreciated for its geological landscape. Traveling and exploring the world is always an amazing experience to have, and the ability to gift that opportunity is hugely personal and would be met with much gratitude. Some locations around the world might include places with canyons, valleys, lava beds, or even just hiking trips and trails with different cave formations. Here, the person you are giving the trip to will recognize the landscape is a natural world wonder that is breathtaking. The general public will love such places, but geologists and other rock enthusiasts will especially appreciate the views in a way that can only be seen through their perspective.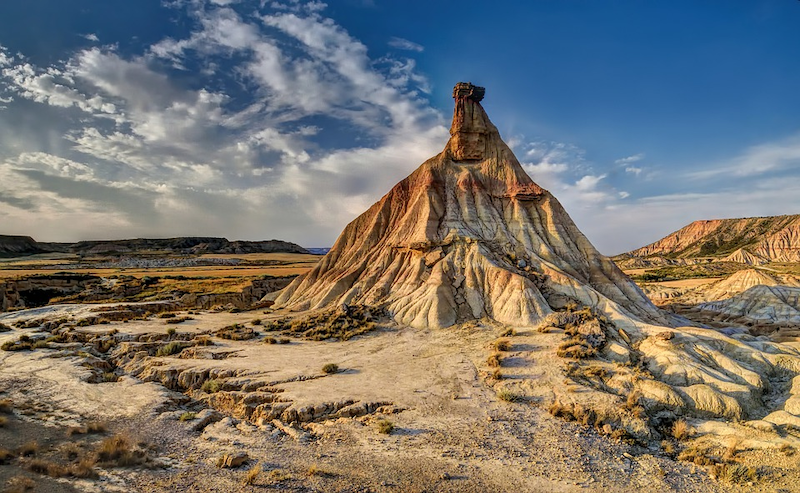 Fun Rock Apparel Or Gear
If you are looking for a gift that is more lighthearted, and fun, and that doesn't take itself too seriously, consider giving a present that is overall more laid back. This is where you can get as creative as you want. Puns are perfect for different rock jokes, so you could easily have a shirt or different accessories with such rocky wordplay on them. From clothes and t-shirts that might have the Rolling Stones on them, to ice makers and bar equipment making references to ice on the rocks, you can take your joke gifts as far as you wish. Of course, you'll want to consider what the person has and their sense of humor, but most people, no matter how close you are to them, will appreciate a solid rock joke.
Rock Climbing Or Bouldering Experience
Your friend likely spends hours studying rocks on a daily basis. Why not give them an experience that is still related to their passion, but helps them experience their interests in a different way. Booking some time in a local rock climbing or bouldering venue can be both fun and a great way to get some exercise, especially when you are doing it in a social context. Of course, there are many different bouldering opportunities in outdoor settings, the indoor ones provide you guidelines, as well as all the equipment and lessons you would need as a beginner or newcomer. Who knows, if they love the activity and enjoy their gifted time, they might look to start bouldering outdoors, potentially at different locations where they can both appreciate the rock formations and conquer the challenge of the climb.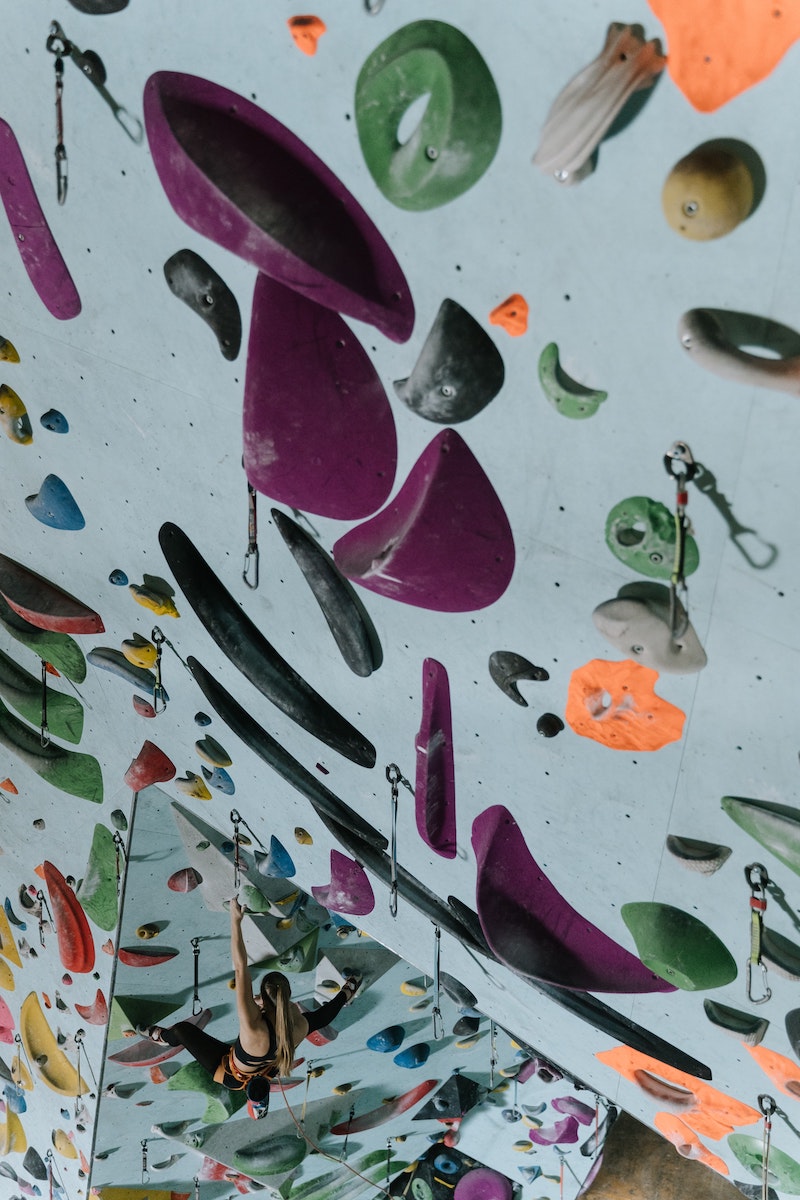 ---
When trying to find a gift for your geologist friend, it may be difficult, leaving you feeling as though you live under a rock without any ideas. However, there are a few routes you can take if you are creative. At the end of the day, your gift will be greatly appreciated no matter what it is, as long as you put thought into it.