10 Things to Do Right After Moving Into a New Home
Successfully closing on a home in today's market is no small feat. Therefore, if you've recently purchased a new property, congrats are in order! And now that you've made an offer, had the house inspected, gotten your mortgage approved, and closed on the property, you might be tempted to kick back and relax in your new lovely home. However, don't let it make you too comfortable. There are still things to do right after moving into a new home. So before you can sit back and relax with your favorite articles on archziner.com, here are the top ten things you should take care of as soon as you move into your lovely new home.
Successfully closing on a home in today's market is no small feat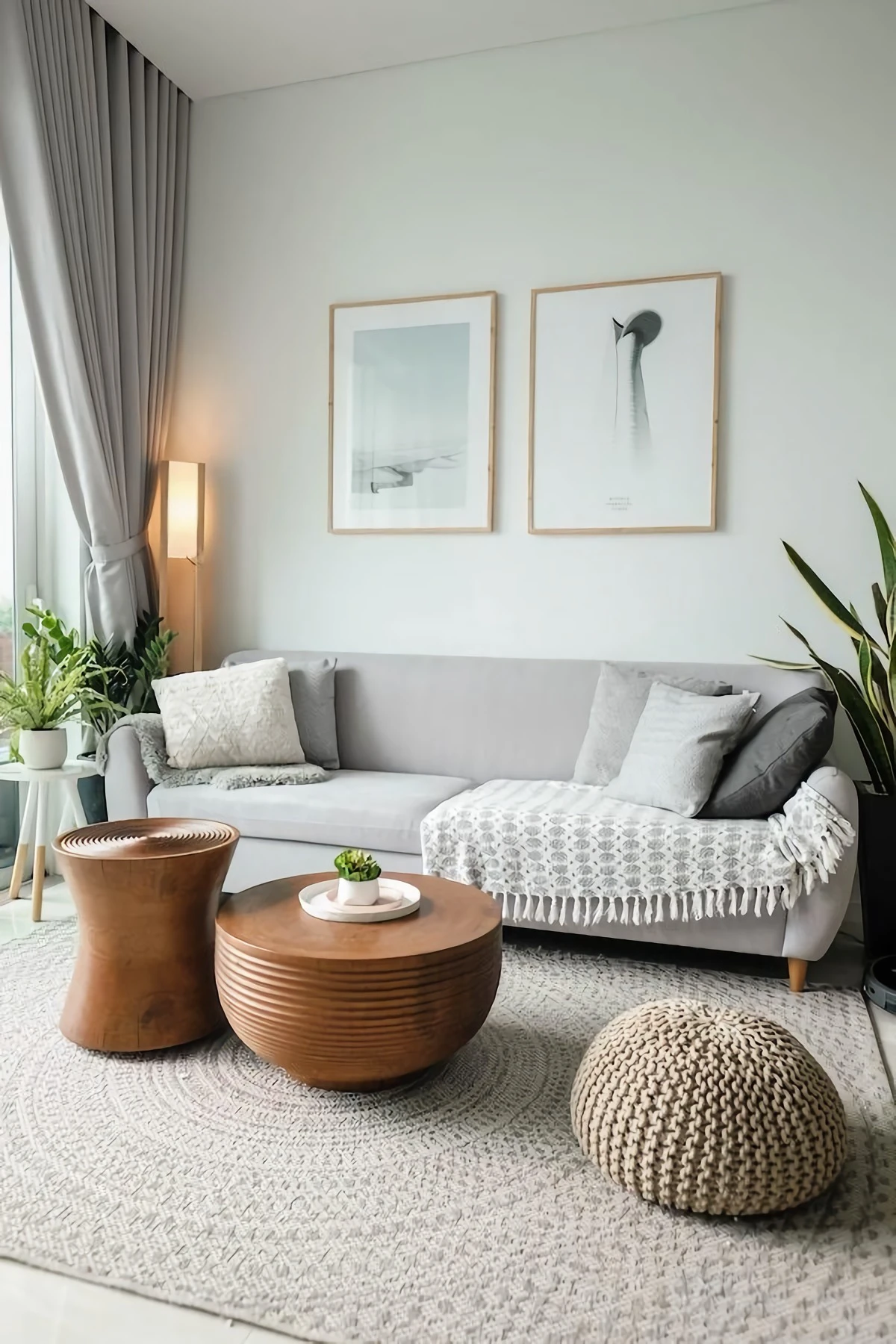 Settling into your new home requires much more than unpacking your boxes. Becoming a homeowner entails becoming familiar with the structure, figuring out how things work, and deciding which repairs and improvements are crucial and urgent.
However, it's always best to take care of everything properly as soon as you move in rather than assuming you'll figure it out as you go along. That's why we've consulted the experienced Verified Movers team, who helped us gather a list of things to do right after moving into a new home. Now get your notepad out and start making your moving-in list.
To make things easier for yourself, make a list of things to do right after moving into a new home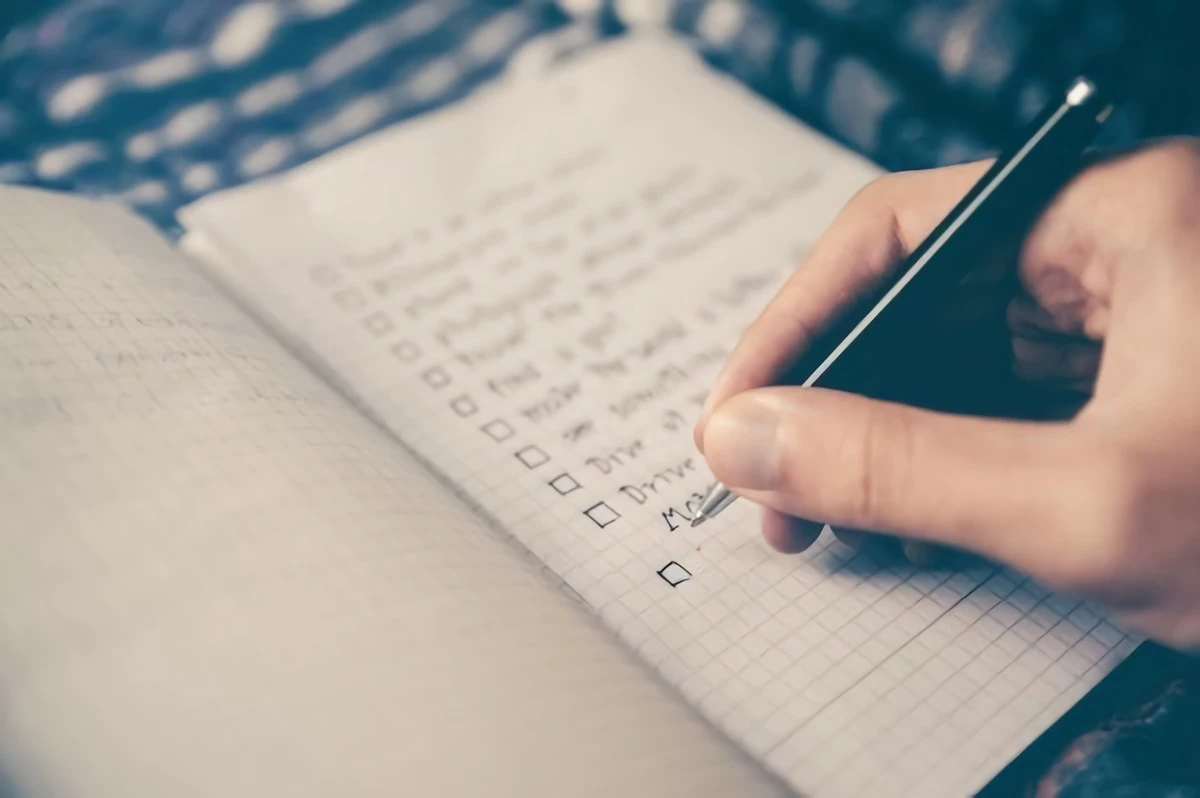 #1 Do a walkthrough
Before movers start unloading their van, it's a good idea to undertake a thorough walkthrough while the place is empty. You want to ensure that the previous owner completed all repairs you've agreed on and that all appliances, fixtures, and amenities promised in the listing description are present and operational.
#2 Child or pet-proof your home if needed
One of the first things you should do when moving into a new home with a baby or young children (or even simply furry four-legged children) is to undertake some basic childproofing to ensure everyone's safety until you're finished settling. The good idea is to shut off unprotected areas with gates and establish a secure, child and pet-free area to dispose of used packaging. While at it, think about getting some plants that are safe for your pets to cozy up the place.
Child or pet-proofing is very important when moving into a new home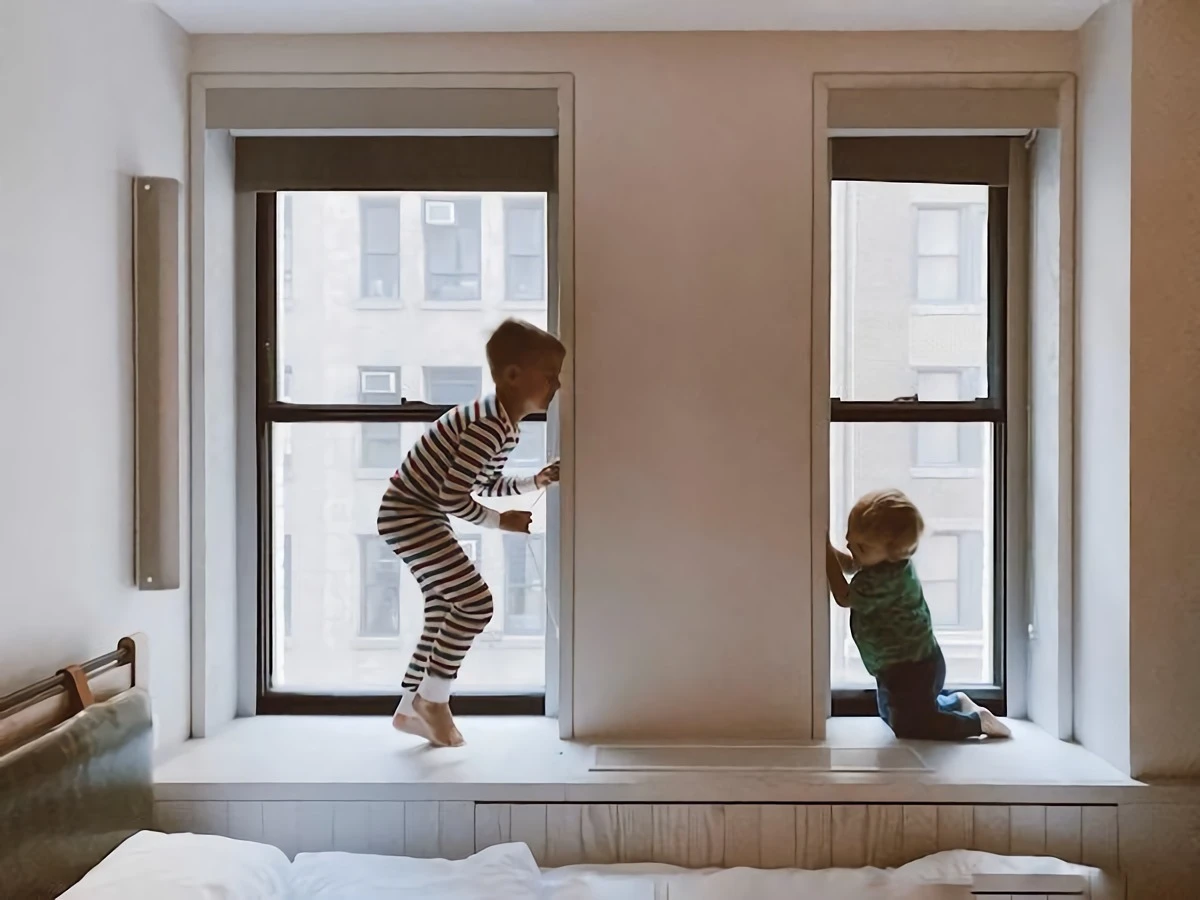 #3 Repair everything that's needed
Once you determine if there is anything you need to fix or replace, it's time to get to work. It's best to do this before you move into your new home, as that way, you'll avoid any potential damage or stains to your furniture and other belongings. Therefore, for any repair you come across, take care of it first and then start unpacking and decorating.
#4 Do a deep clean
Another thing to get out of the way before you start moving your furniture in is cleaning your home. However, be mindful that now's not the time to quickly clean your home in order to settle into your routine as soon as possible. Instead, take your time and give your new home a deep clean. Better yet, you can hire professionals to do this for you.
#5 Replace the locks
You have no idea how many people the former owner gave keys to your new home. Therefore, immediately have new locks installed by a professional locksmith. If your door doesn't already have a deadbolt, a locksmith can easily add one for you.
Changing the lock is one of the first things to do right after moving into a new home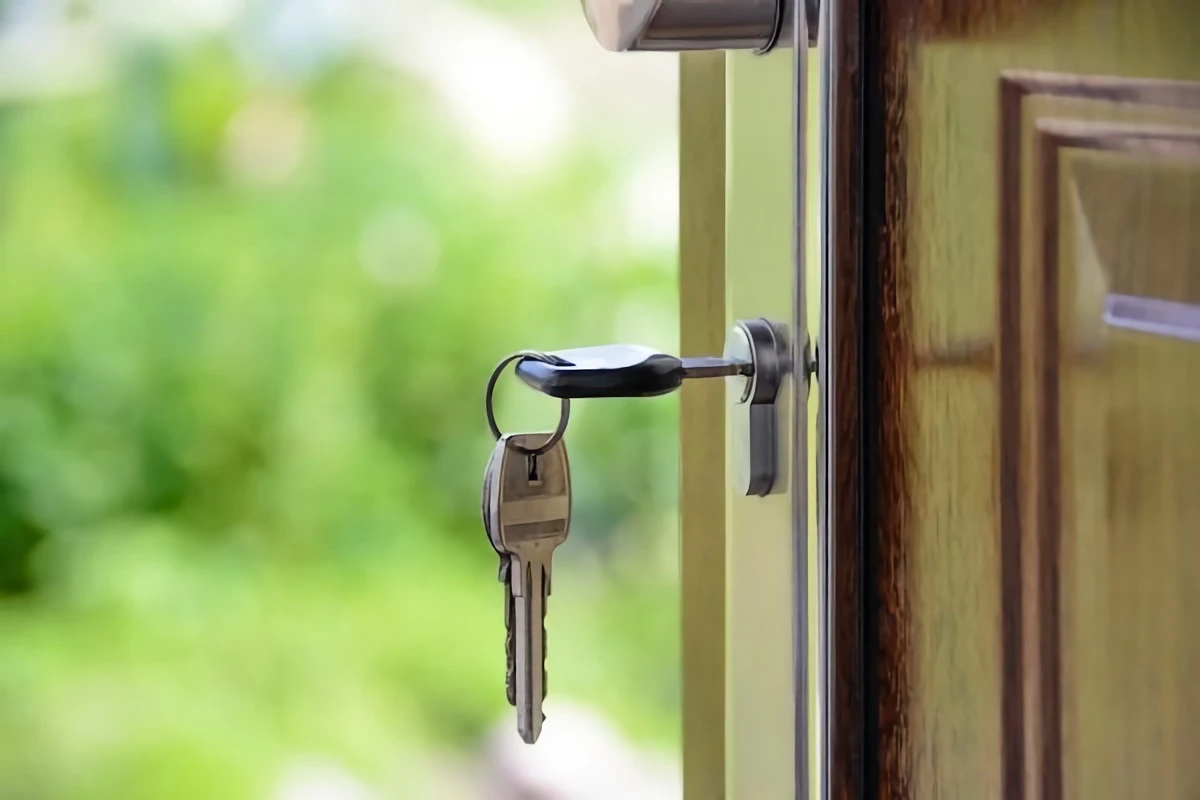 #6 Ensure your utilities are working
Hopefully, you have already taken care of getting your utilities transferred or set up before moving into your new house. If so, now is the time to double-check that everything is operational. Make sure you have power, gas, water, HVAC, phone, and internet service on moving day. The next step is to contact your area's waste management center to get a rubbish collection service established at your new residence.
#7 Find the water valve and fuse box
You definitely don't want to waste time searching for two items: the fuse box and the water valve. Knowing where your water and electricity shutoffs are located now will save you time and effort in the event of an emergency. The last thing you want in case of a power cut is to spend ages searching for your fuse box in the dark. Your home's fuse box is often found in the basement, garage, or utility closet. The water shutoff valve is usually on the house's exterior wall.
#8 Update your address
You should have arranged a change of address with the post office before moving day. However, if you haven't, do it as soon as you move into your new home. You should also inform your friends and relatives, any subscription services you use, your bank, any loan providers you may have, and any other organizations that send you regular letters or bills of your move.
It's important to update your address with the post office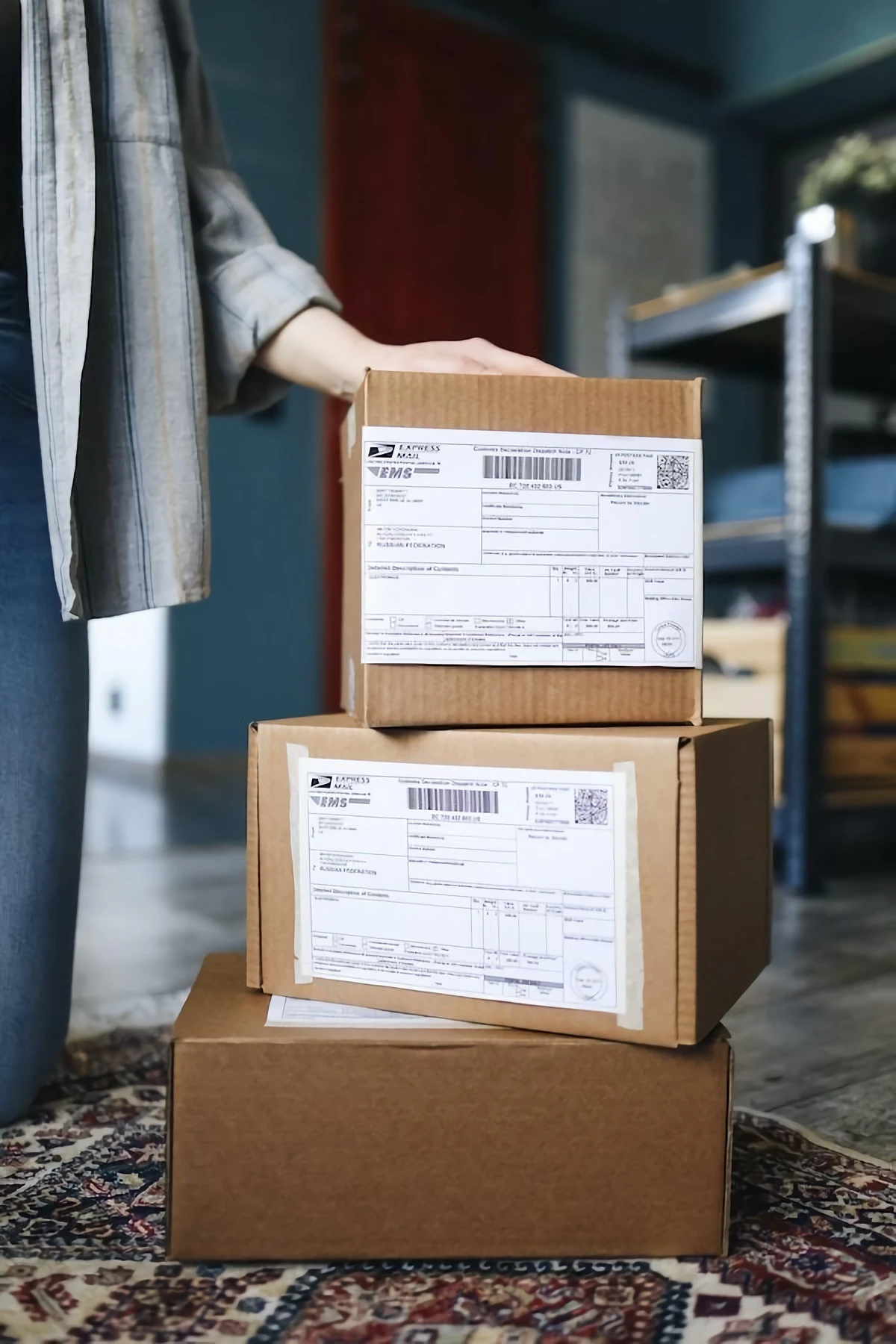 #9 Determine what goes where
Making a strategy for setting up things in your new house will save you a lot of time and energy compared to trying to figure it out as you go. Particularly true for bulky and heavy things like furniture. You probably have a rough idea of what furniture will go in which rooms. Still, it's worth taking a few moments to plan the layout you'd like it to look. While making adjustments down the road is possible, it's usually best to begin any project with a rough outline of how you intend to complete it.
#10 Say hi to your neighbors
It's much less difficult and uncomfortable to get to know your new neighbors shortly after you move in. Meeting your neighbors is a great way to make friends and acquaintances in your new area. Plus, it's also a great way to learn about the neighborhood and its amenities. You don't have to knock on everyone's door. But you should definitely introduce yourself the first time you see a new neighbor. Simply being pleasant goes a long way.
Once you settle into your new home, why not organize a small welcome party and get to know your closest neighbors?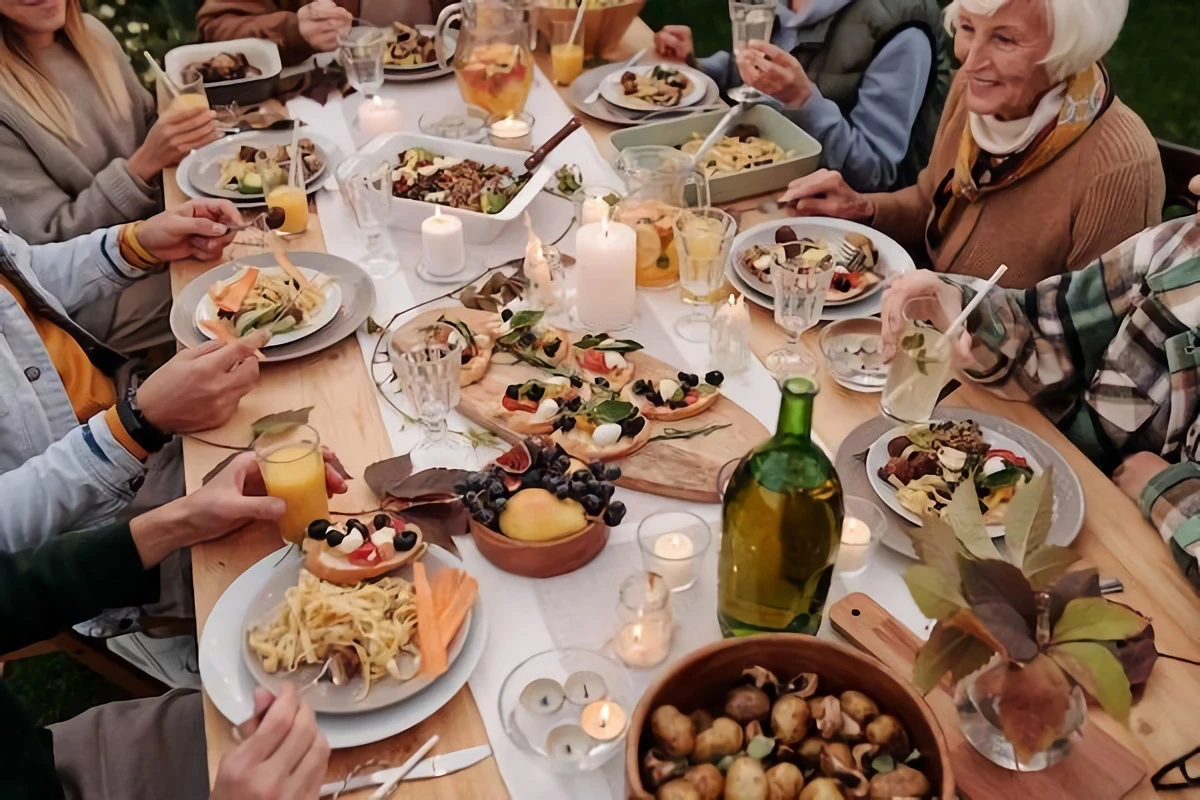 Wrapping up
Moving to a new neighborhood and calling a new house your home is never simple and easy. However, planning and sticking to a list of things to do right after moving into a new home will make the entire process much less stressful and challenging.