50 Coastal Decor Ideas For Your Beach House Remodeling
Let's be honest, this past year has been absolutely insane. We have had to adjust to a whole new lifestyle. Staying at home and social distancing have become the new norm. What's more, we have had to cut down on traveling. For every adventurer out there and for people who love to indulge themselves with a nice vacation, the past year has been a nightmare. On the other hand, there are the lucky ones, of course, who live close to a beach and own beach houses. So whether you are one of those people or you just want to bring a nautical theme into your home, this article is for you. In it we are going to share 50 coastal decor ideas with you, which you can try and recreate yourself.
Go coastal to bring the summer vibes into your home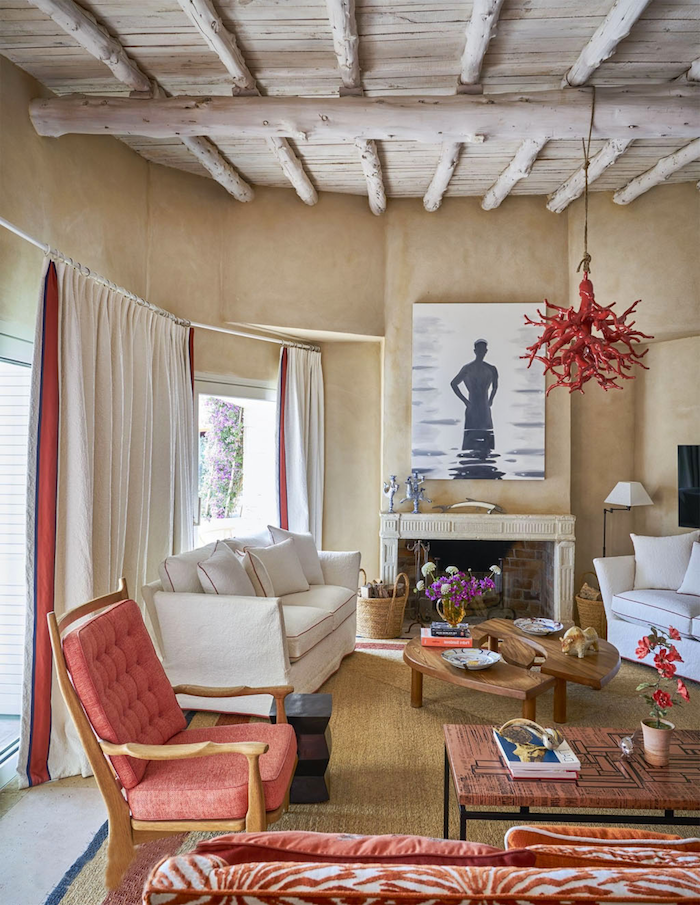 What is coastal decor?
When people hear coastal decor they immediately think that this style is reserved only for beach houses. That, however is not the case. You can easily recreate this look in your home, even if it is away from the beach. In general, the coastal style uses natural materials, light tones and nautical themes. You might think that you need to use blue to evoke that beachy feeling, but you will have the same success with other colors. Coastal is not just about the colors of the sea, there are actually certain elements, which will scream coastal even if you don't use any blue decor. So, keep reading to find out what these elements are.
Coastal evokes that beachy feeling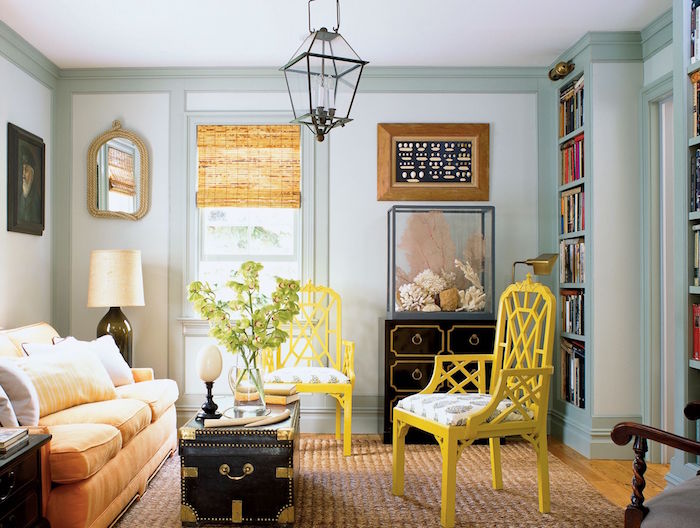 How do you get a coastal look?
As we have already stated there are certain elements, which you need to add to your interior in order to turn it into a coastal one. If you follow our tips you house will definitely get that beachy feeling. So, if you are looking to bring in the summer vibes into your home or you are a new beach house owner, keep reading.
Light tones are a must have for a coastal style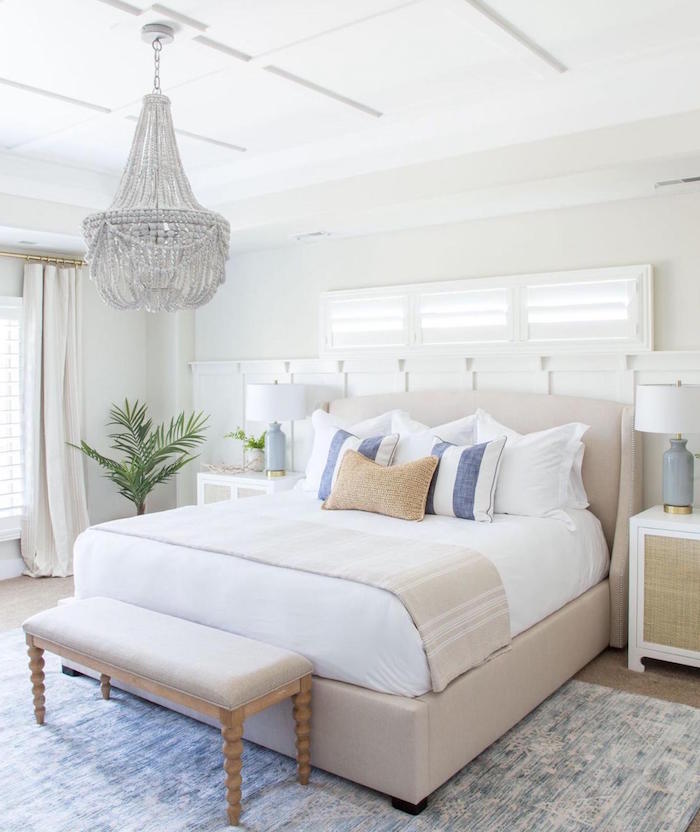 Light hues
In general, lighter hues are synonymous with a boho feeling. Boho, in turn, is synonymous with summer, beach and waves. That is why the coastal decor uses lots of light hues. White and beige are the most common. Gray and light blue are also quite popular. In general, white is used for the walls and sofas, beige for carpets and upholstery and blue for the small accents and details around a room. Using light colors is always a plus, because they make the room feel more spacious and airy.
Open plan rooms and tall ceilings are another signature thing of the coastal style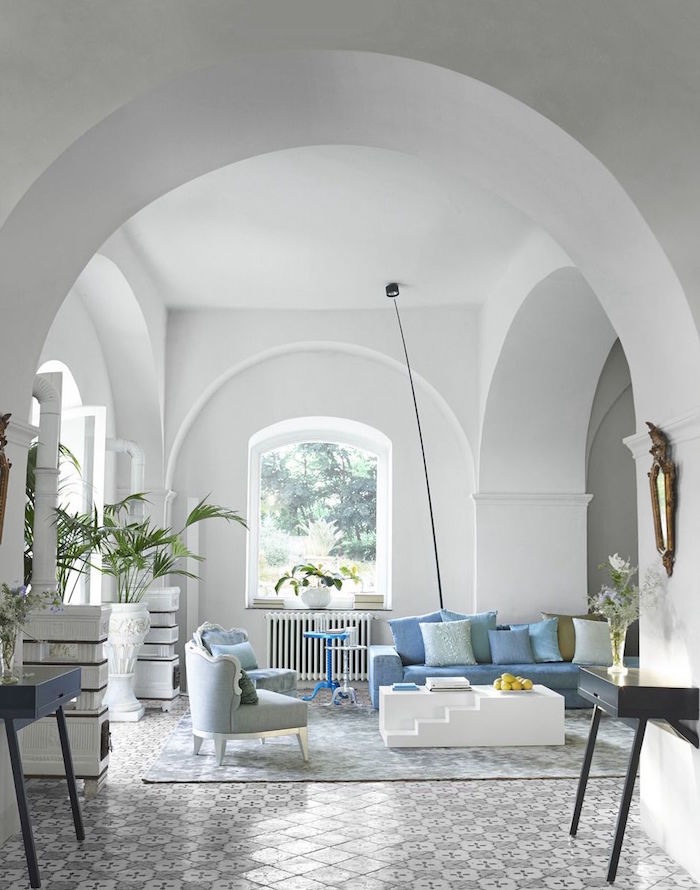 Open plan spaces with tall ceilings
Cathedral ceilings are very common in the coastal interior. Open plan spaces are also a must. Large room, which is used for living room, dinig room and kitchen with tall ceilings and windows screams beach house. So, if you already have that in your house, you can just add a few more elements and you will easily get that nautical look. The upside to that is that your space will always feel airy and open. Of course, if your house is overlooking the beach, tall windows with a view of the ocean are definitely going to be the absolute best part of your house.
Bring in the beach vibes with nautical stripes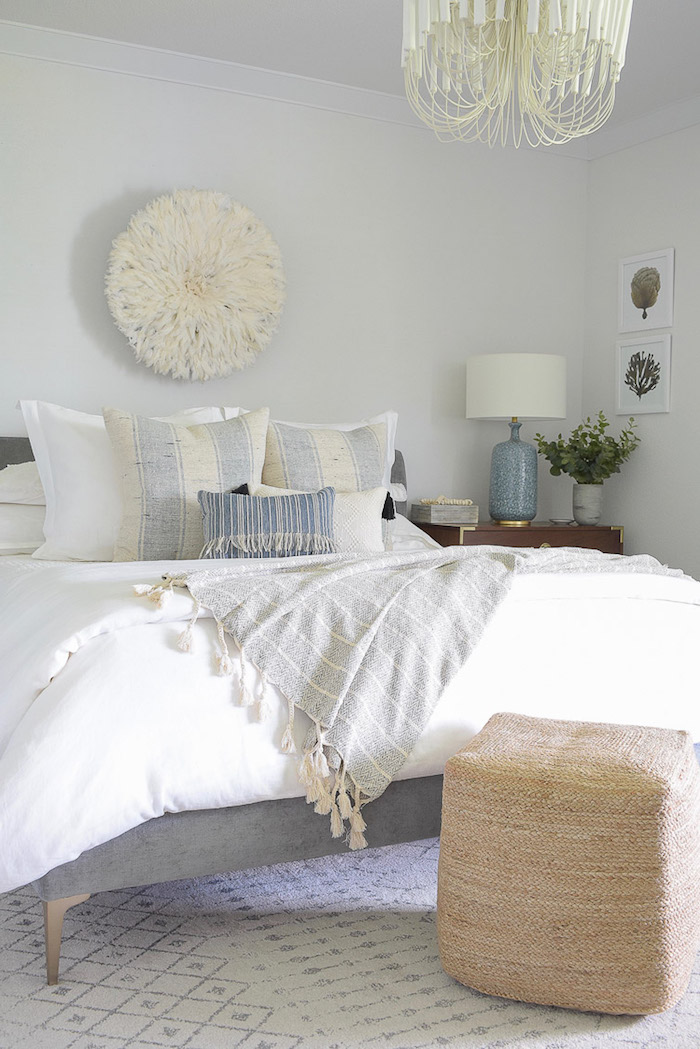 Go nautical
This is probably the easiest element you can try at home. What do you think of when you see blue and white stripes? Sea, ocean, water, right? Well, all you have to do is incorporate them into your home's decor and you will be one step closer to getting the coastal style. Whether you choose to commit to a whole striped sofa, or just a few throw pillows, the choice is yours. What's more, you can always use other nautical themed decorations. Sea glass vases, sailor ropes, or even vintage anchors and lifebuoys make for amazing decorations around your beach house.
Shiplap is another major part of the coastal decor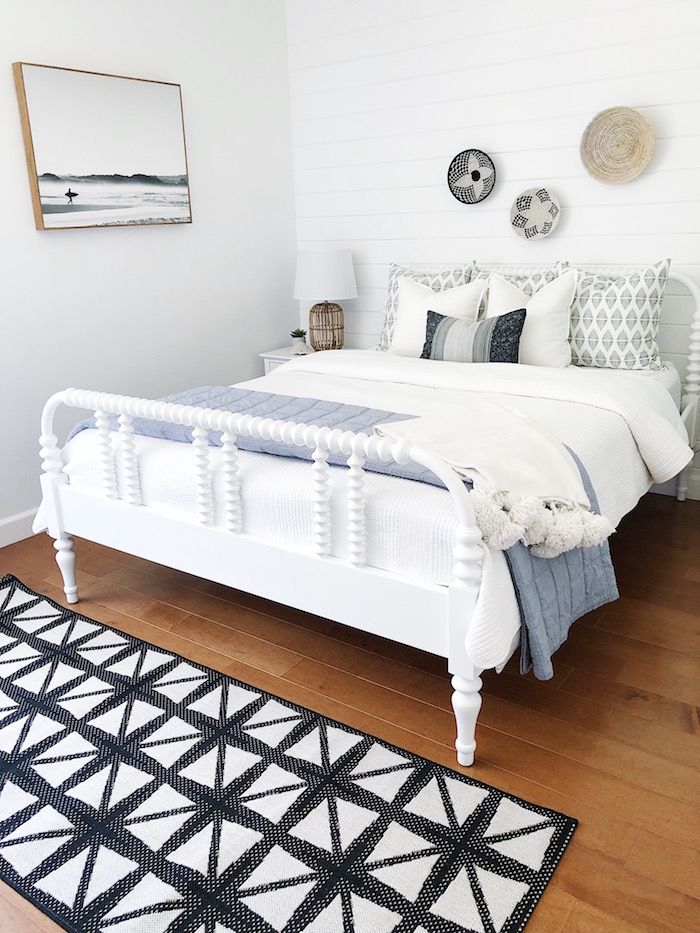 Use shiplap
Shiplap is a major component of the coastal style. Whether you decide to fully commit to it and cover all of your walls with shiplap is up to you. If you are not ready for that, you can always use shilap as an accent. Just add a few nautical decorations to it, like the ones we already talked about, and you will have the most beautiful accent wall.
Embrace the natural light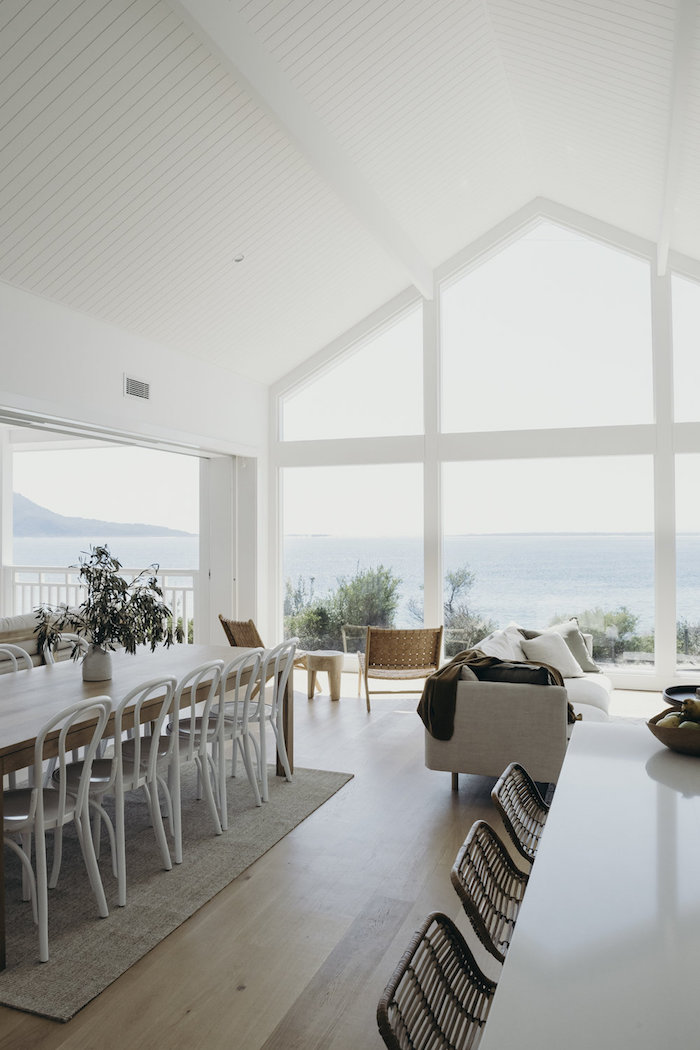 Coastal decor with natural light
In general it is good to have as much natural light as you possibly can for any style of interior design. For coastal, however, it is extremely important. We have already concluded that tall ceilings and windows are very popular among the design. We have also concluded that a tall window providing an ocean view is priceless. So, with all of that being said, natural light also brings lots of coziness and a homey feeling to any room. And that is especially important if we are talking about a beach house in which you are meant to be relaxing and forgetting all of your problems.
Rattan, wood and everything natural is a must have in any coastal styled home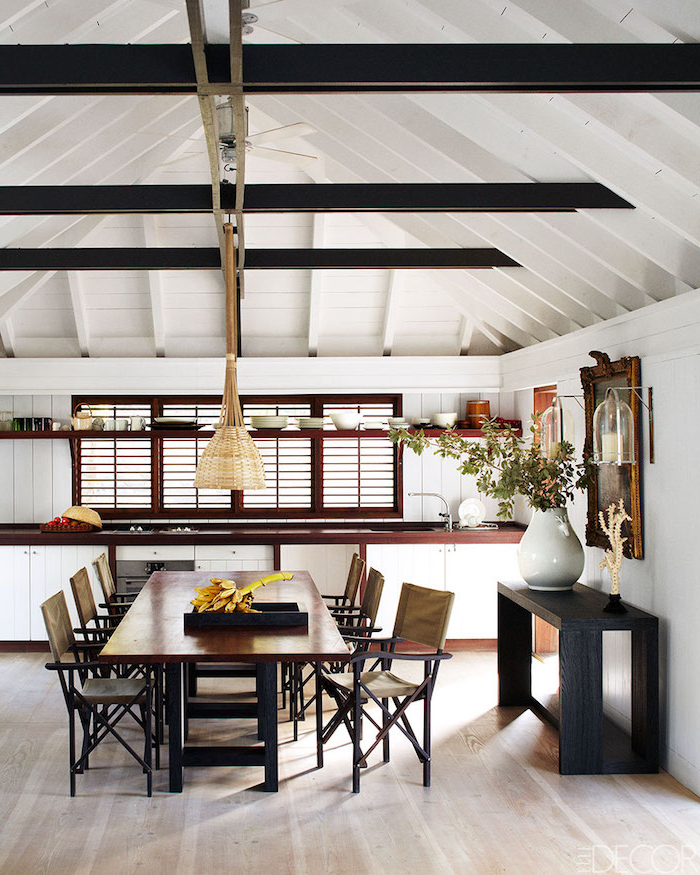 Coastal decor with natural elements
Everything natural is welcomed in a coastal home. In this interior design style you can see a lot of wood – wood floors, furniture, walls, ceiling. Exposed wood beams are a big fad of the trend. Another fad is rattan furniture. Usually, rattan furniture are used in the garden, not in a coastal home, however. Rattan is wildly popular and not just for chairs or tables. As you can see in the photo above, the lampshade above the dining room is made from rattan. That is a very clever way to infuse this material in your interior in a subtle way. But, in general, all types of natural elements are absolutely welcome.
Here are other ways in which you can use rattan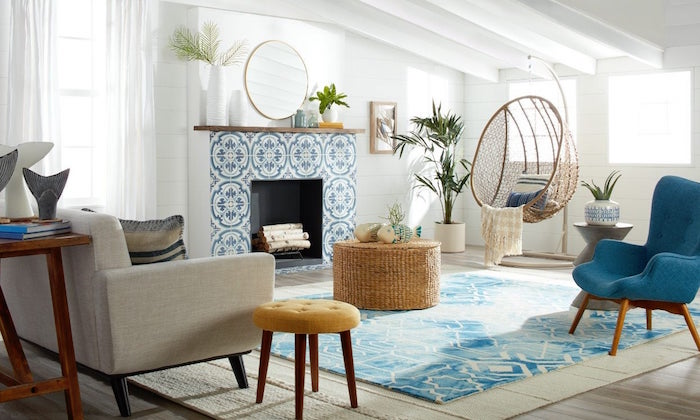 Ocean art
Last, but not least, art is an often overlooked element of the coastal interior. Any type of art, which showcases or represents the ocean, the sea, or the beach is welcome in a coastal home. In the photo below you can see different examples. Firstly, you have a beautiful painting hanging above the fireplace. And secondly a beautiful rendition of the American flag made from shiplap and starfish. What's more, you can see the gorgeous decorations on the two side tables. One is a frame made with sea shells and rocks and the other is a piece of coral reef. To sum up, any type of art, which is going to invoke those beach vibes is a must-have.
Spread the art across all of the rooms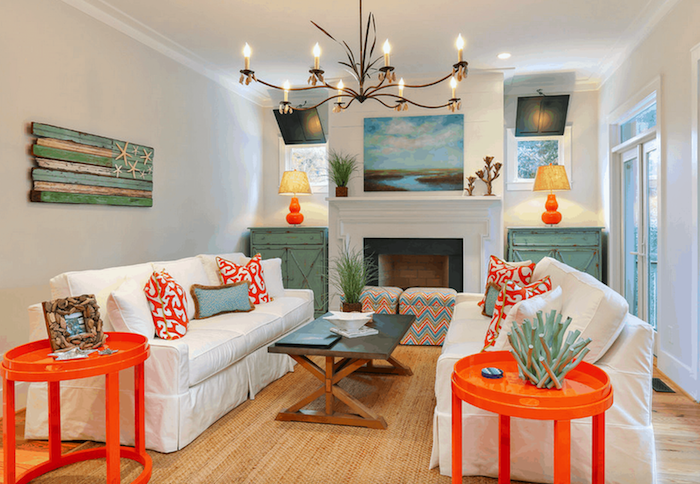 Now keep scrolling through our photo gallery to find even more ideas for your coastal home
Adding blue to your white interior will definitely give it that beach feeling
Be creative about where you use those blue and white stripes
Don't be afraid to use all of the ocean decorations you can find
Rattan furniture, wood chandelier and blue accessories – this living room screams coastal
This living room gives open plan a whole new meaning
Don't be afraid to add bursts of color
Just look at this ceiling, vintage table and gorgeous decorations