90 Stunning Thanksgiving table decorations for your festive lunch or dinner
When most people hear the word Thanksgiving, they picture a family gathering accompanied by a hearty, delicious meal. And although the food normally takes center stage, one definitely shouldn't underestimate the decor! A stylish centerpiece and a few carefully selected ornaments can really transform an ordinary dining room into a festive space full of cosy charm. In order to better illustarte this point, we have decided to devote today's article on Thanksgiving table decorations. Our gallery contains 90 amazing suggestions, ranging from glamorous to minimalistically chic, and from classic to unique and innovative. And if you're worried that decorating your Thanksgiving table can get expensive, let us assue you – there are plenty of affordable options that look amazing! You can even make some of them at home, using materials from the dollar store.
Gorgeous Thanksgiving table decorations with gold motifs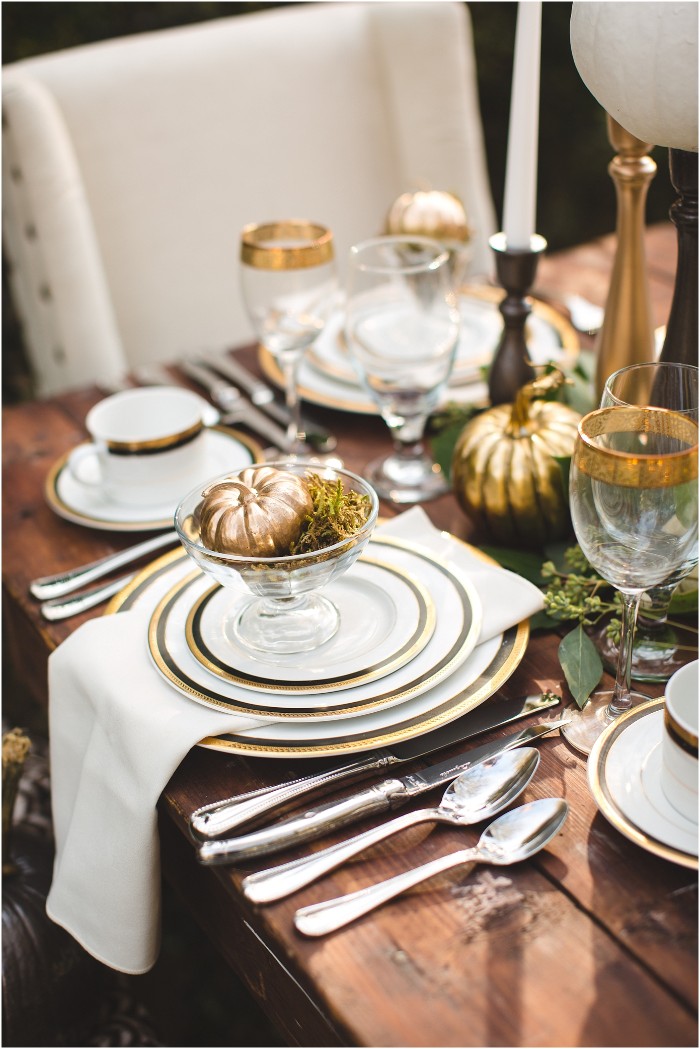 Thanksgiving table decorations
You should begin by deciding what kind of atmosphere you would like your Thanksgiving table to have. There are many options to choose from, but if you are on a budget, we would highly recommand going for a rustic look. The style is heavily inspired by country side life and it is an excellent way of celebrating the many bounties of fall. Plus it's very easy to create – you will only need natural seasonal materials such as pumpkins, gourds, pinecones, conkers, and fall leaves, combined with several candles. Simply place the candles in the middle of your Thanksgiving table and surround them with small pumpkins, colorful leaves and seasonal fruit and vegetables.
Beautiful, elegant and rustic Thanksgiving tablescape
A charming Thanksgiving buffet idea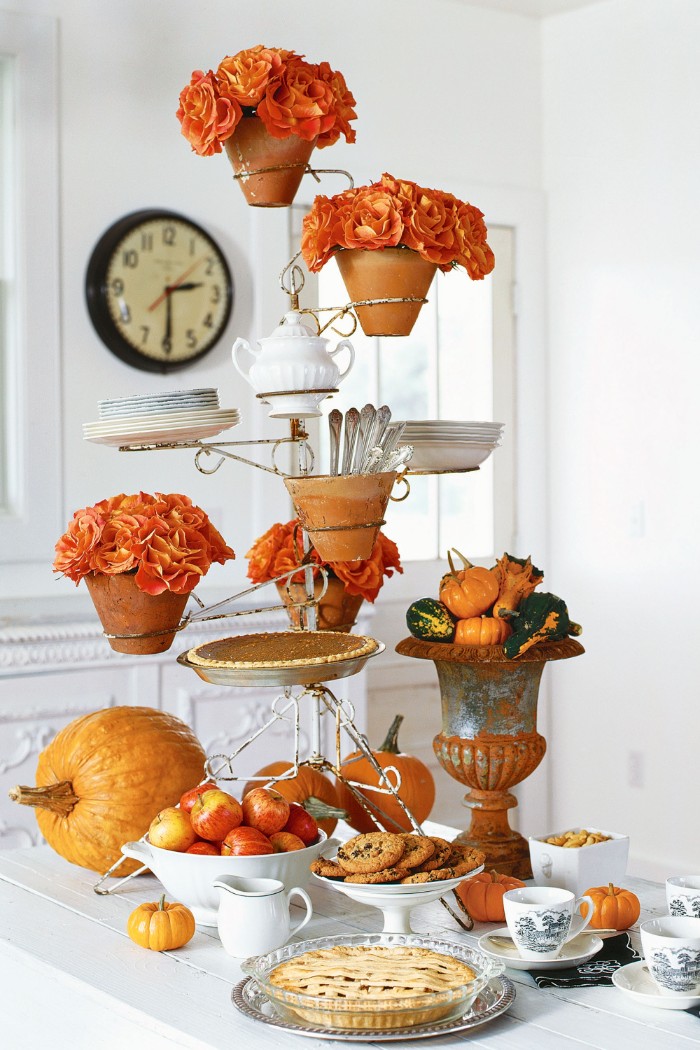 Decoration ideas for Thanksgiving
Those of you who would like their rustic style Thanksgiving table decorations to have a more glamorous feel, can decorate some of the pumpkins, gourds or pinecones with gold spray paint. And if you want to include a mysterious and magical woodland touch to the dining room decor can add a few faux antlers and some string lights.
Another really creative and easy decorative idea is to use a pumpkin as a vase. Simply purchase a large pumpkin, hollow it out, fill it with water and add a bouquet of flowers in warm, earthy thones, such as yellow, orange and dark red. Te end result makes an excellent center piece that is both stylishly chic and inspired by nature.
We love this gorgeous white and gold setup, with faux antlers, green leaves and fairy lights!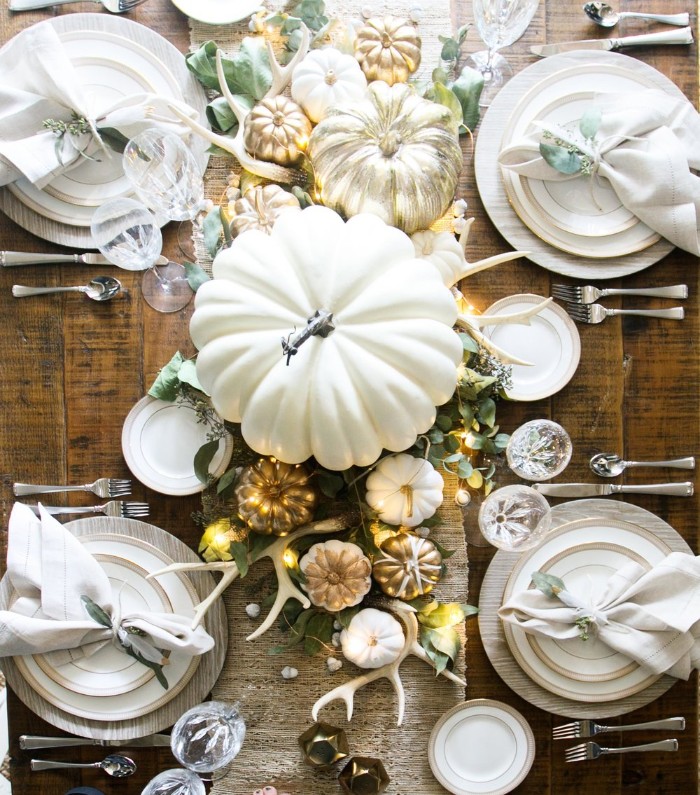 If the rustic style is not for you, there are many other options you can go for. Check out our gallery bellow to find inspiration and don't forget to keep a close look on our website for more Thankgsiving tips and ideas!
White pumpkins and lace
Simple, bright and cosy Thanksgiving table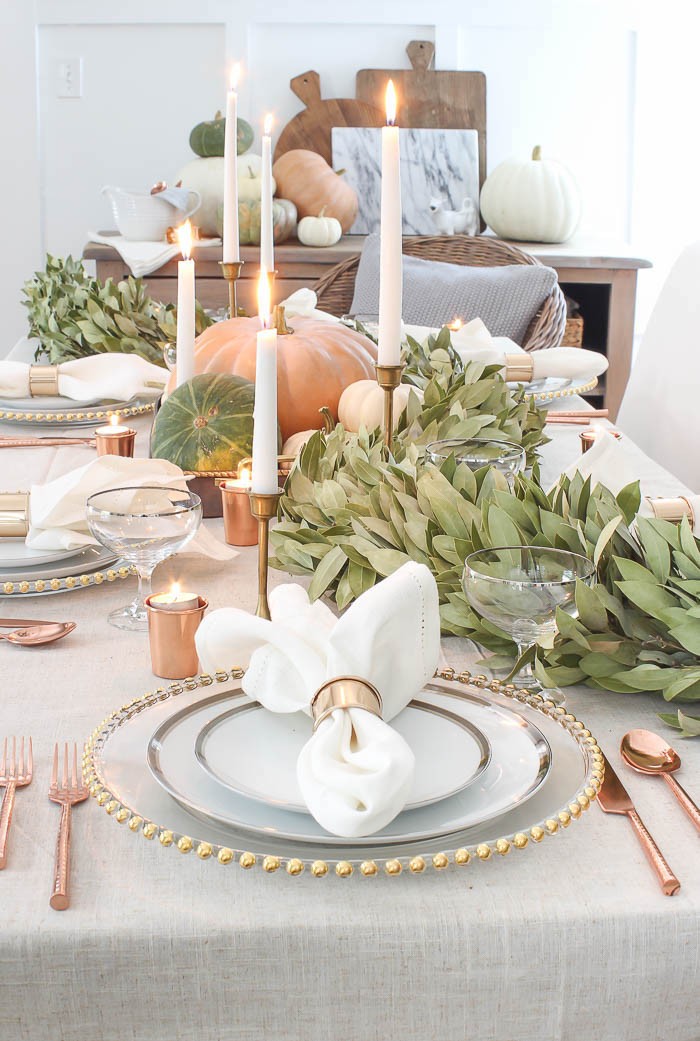 Opt for flowers in warm, earthy colors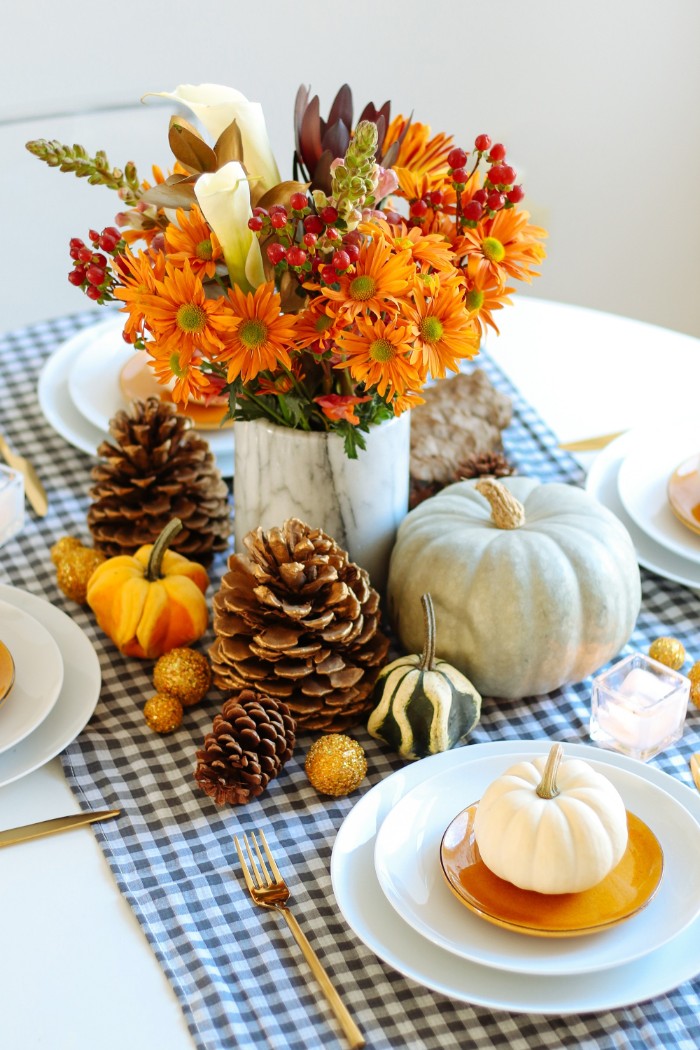 This mini flower terrarium makes an excellent centerpiece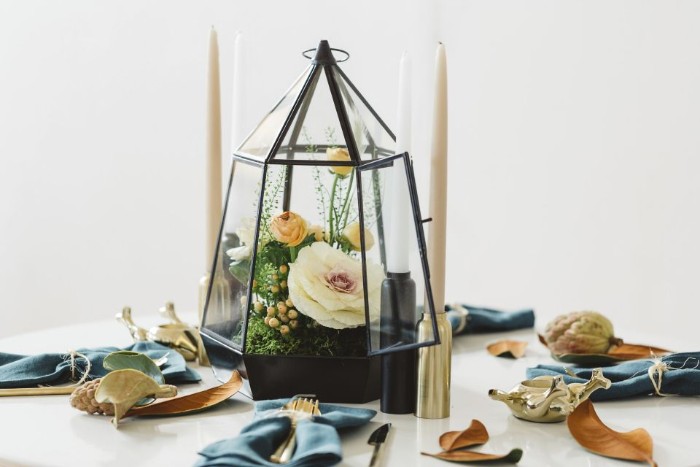 Lovely Thanksgiving table setup ideas:
Another beautiful idea with pumpkins and pinecones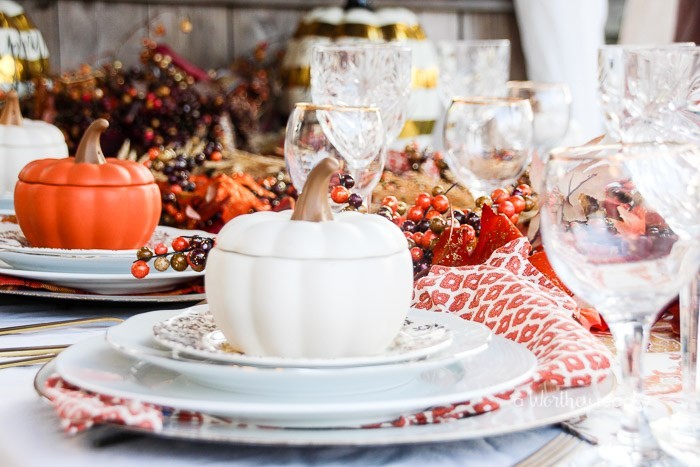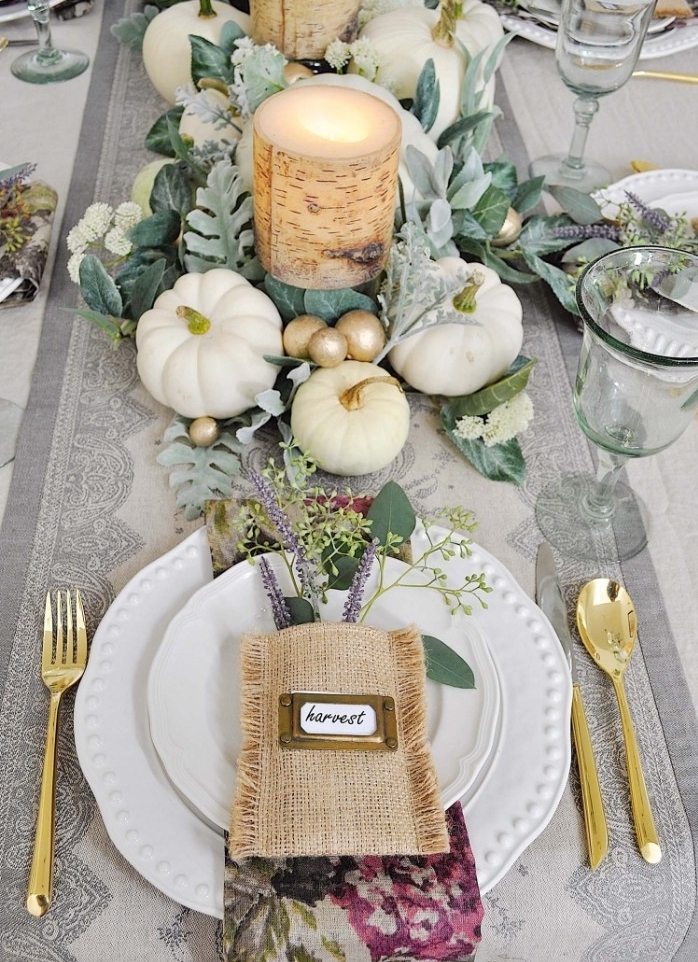 DIY personalized table mat – a cute and creative idea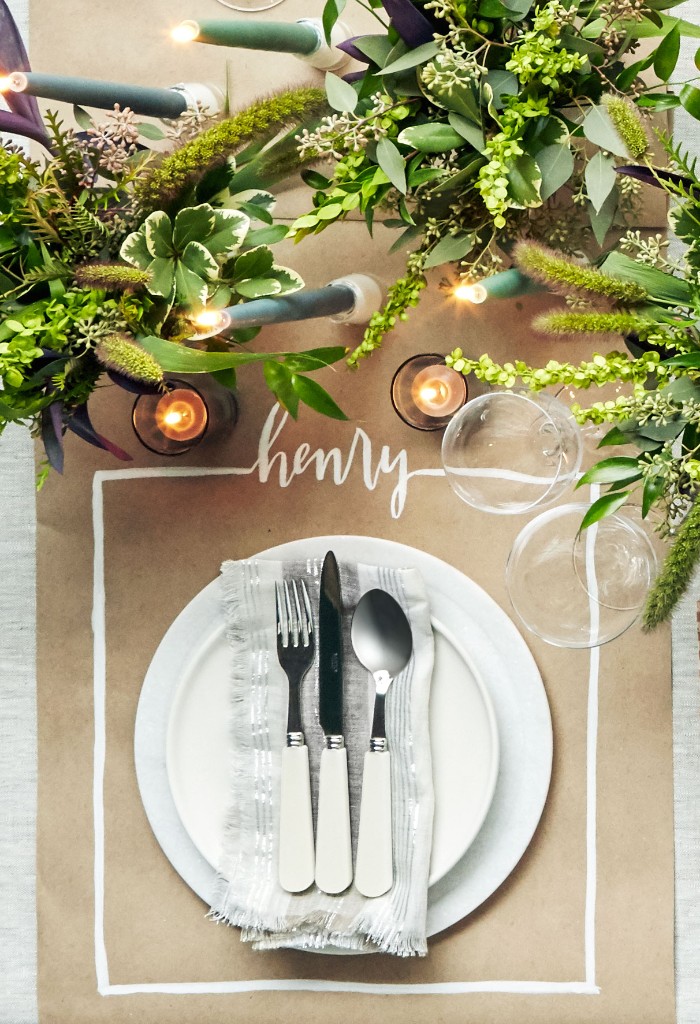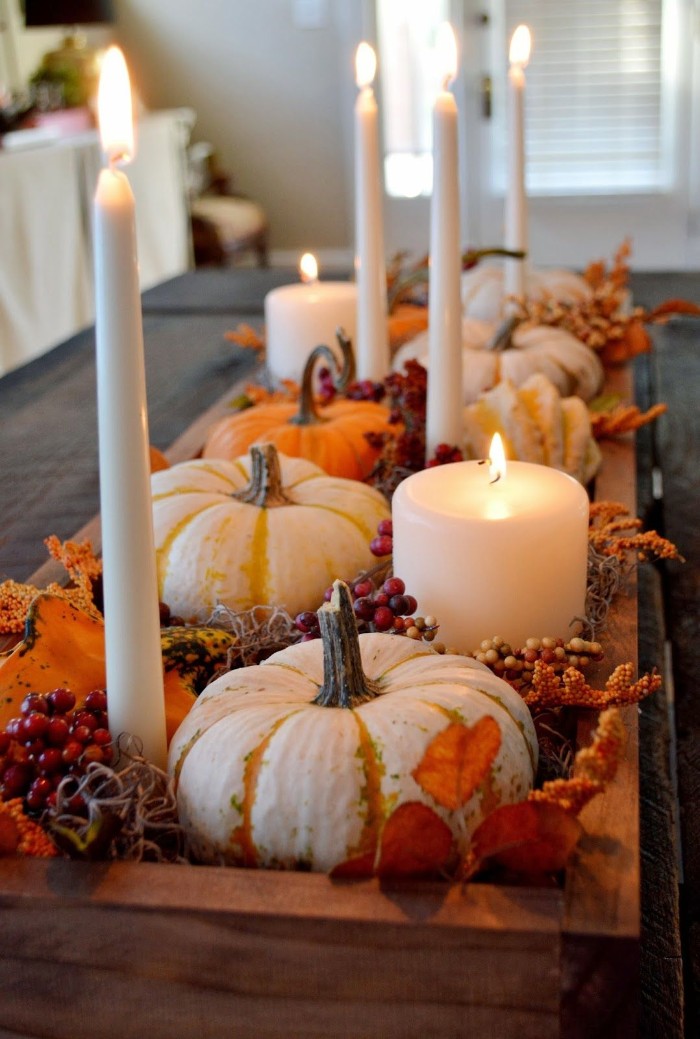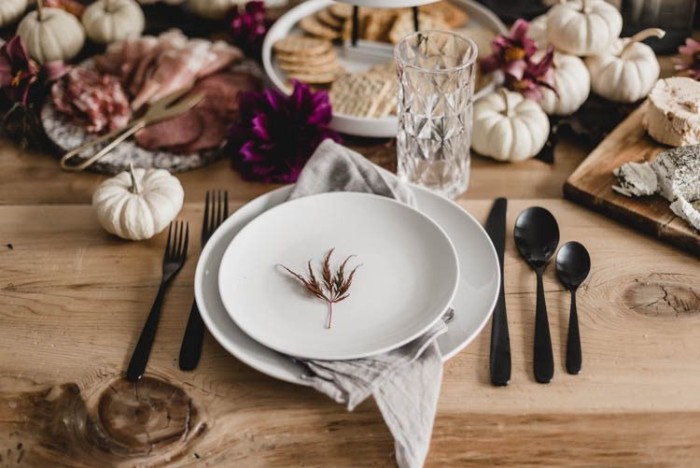 Presentation is incredibly important! Don't you just love this napkin decoration?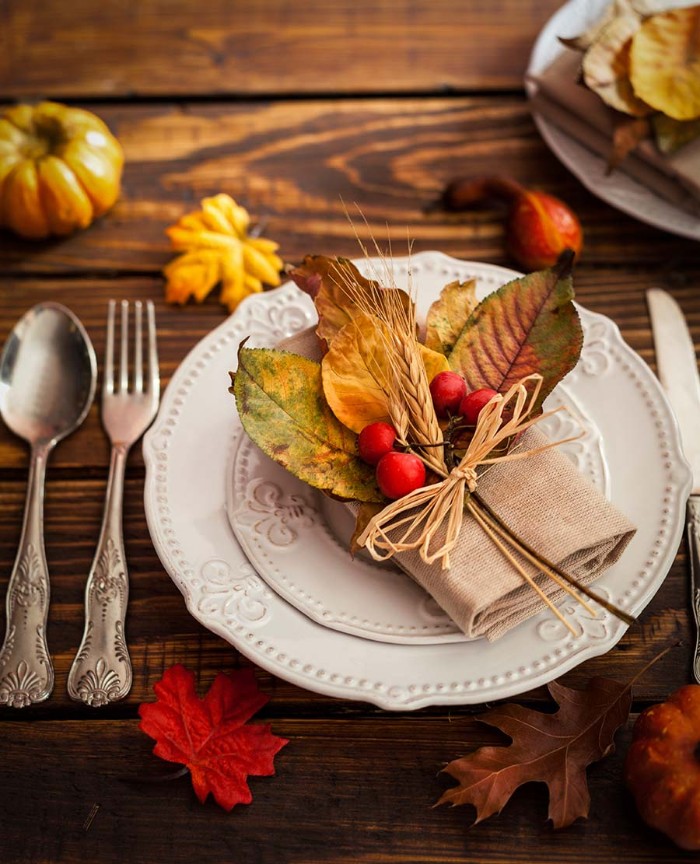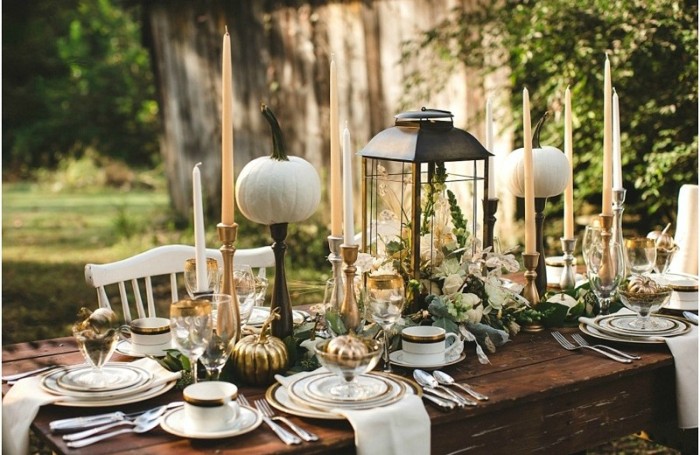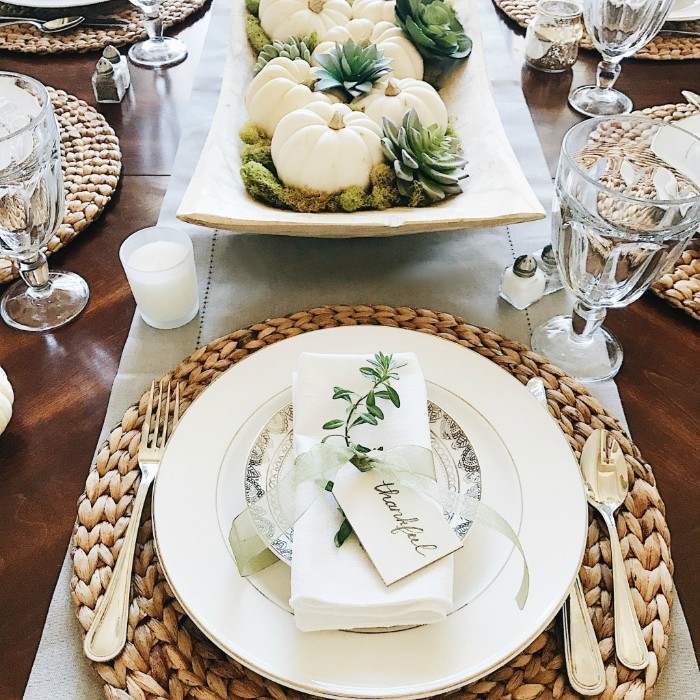 White tablecloth with rose gold leaves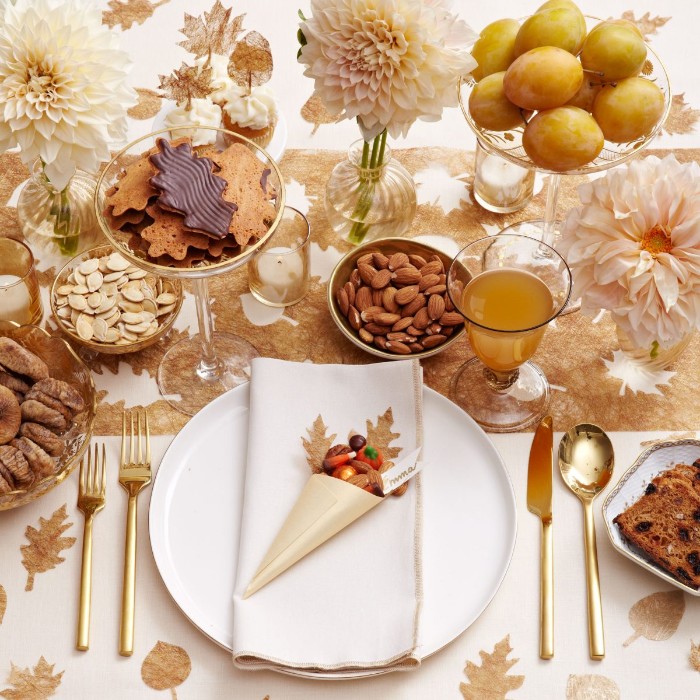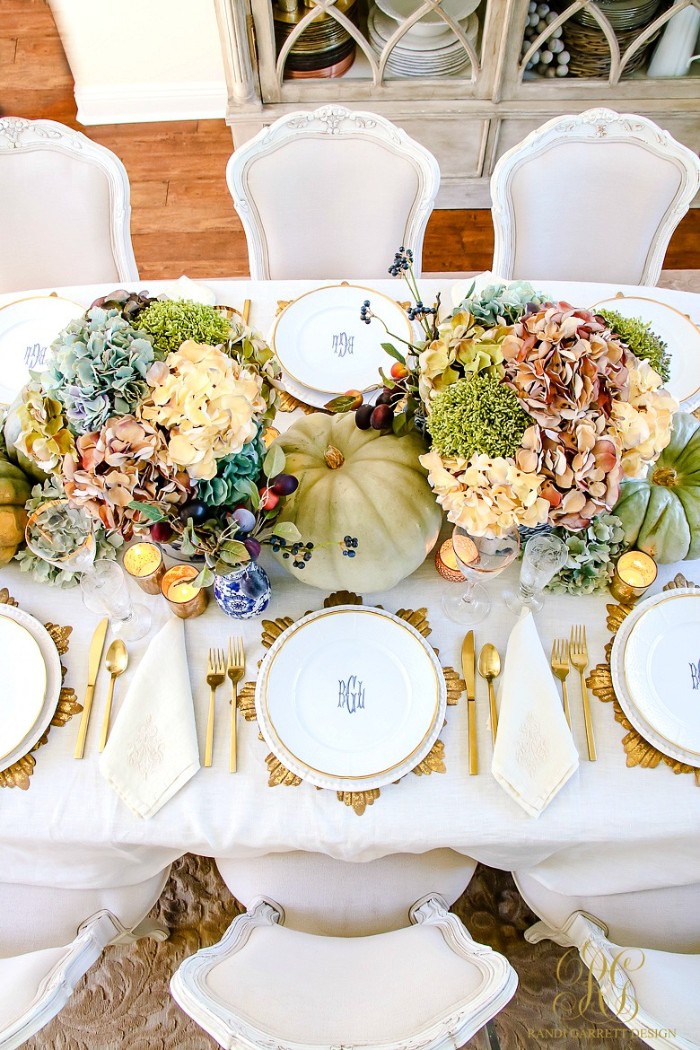 And here is a cute and fun idea for the kids' table!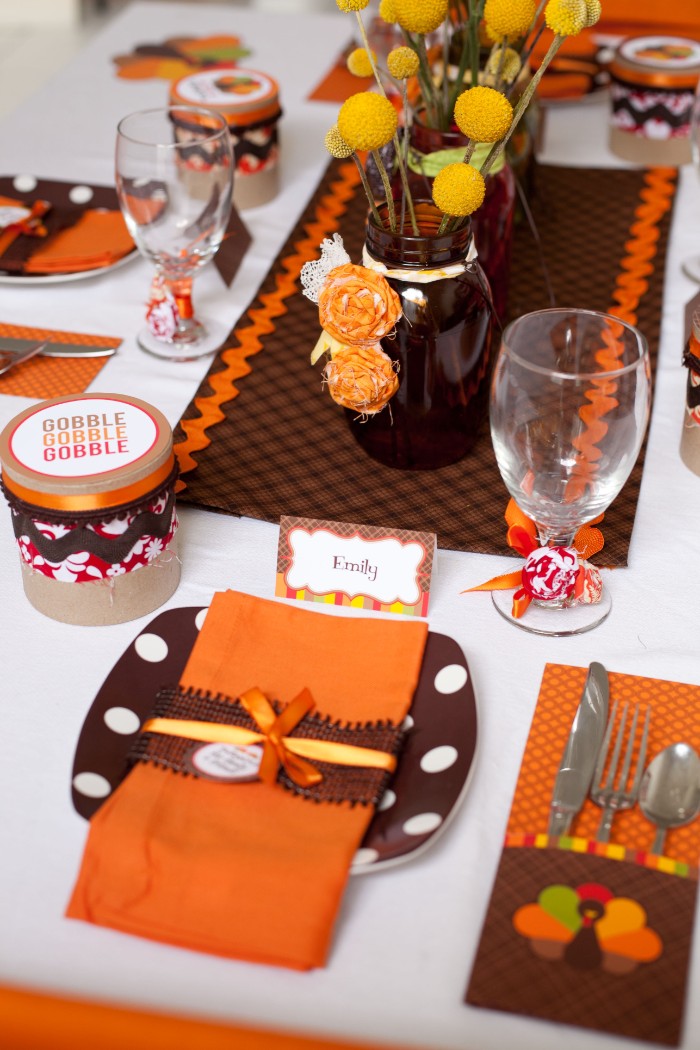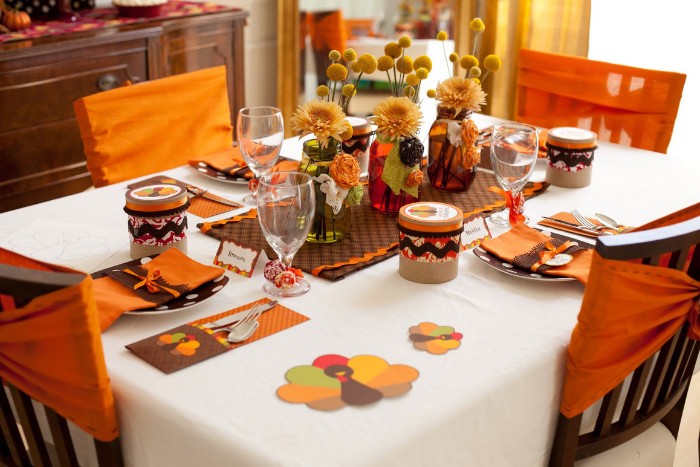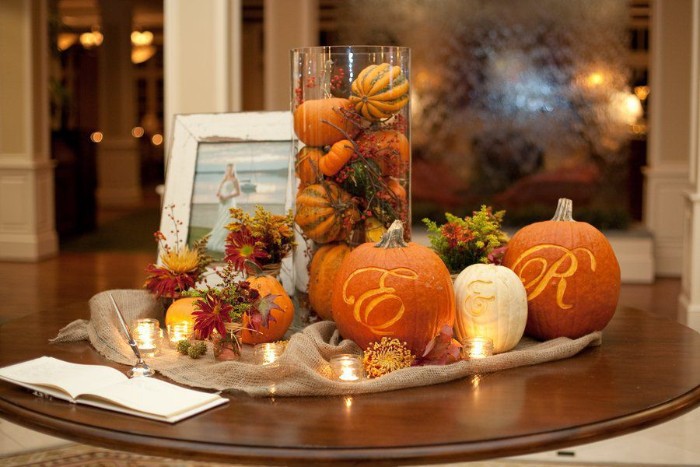 Stunning Thanksgiving tablescapes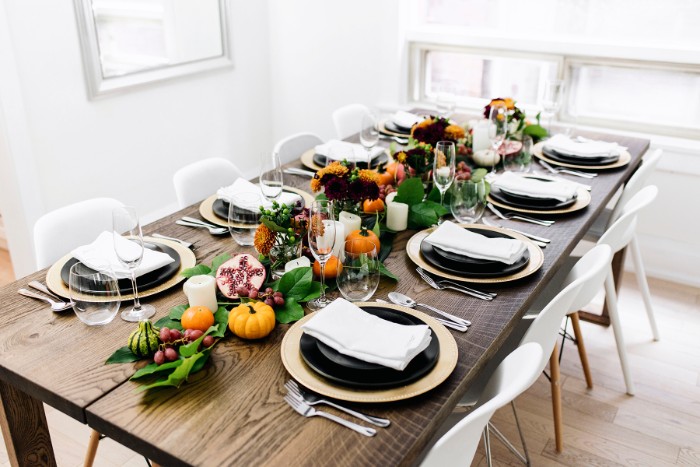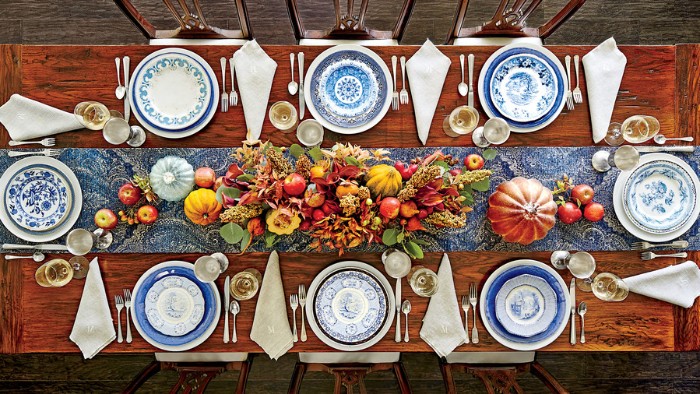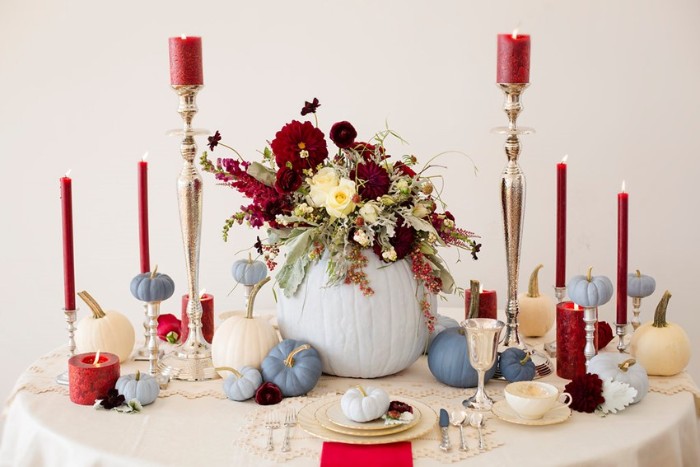 If the weather permits, why not have your Thanksgiving lunch in the open?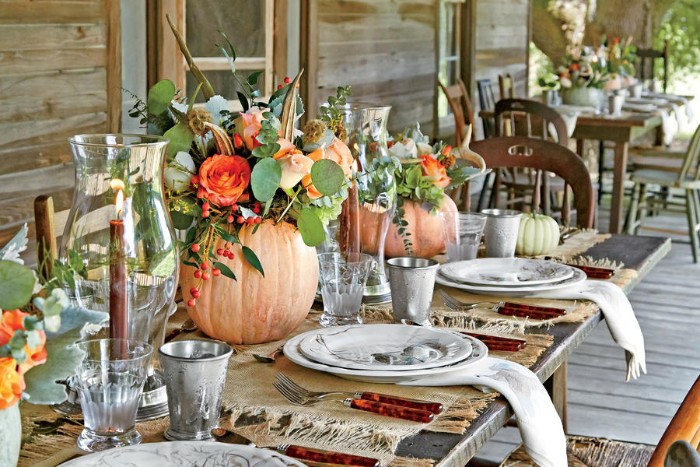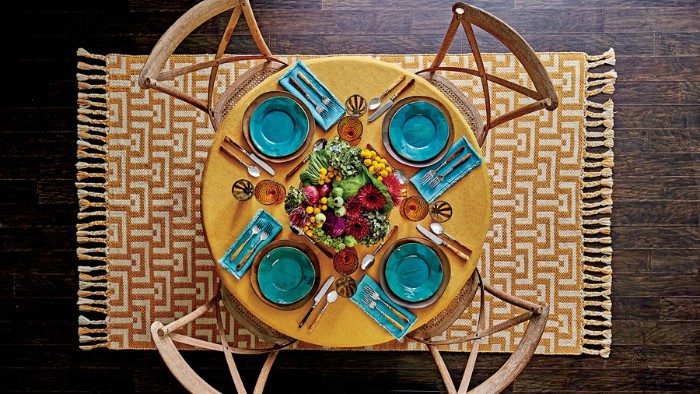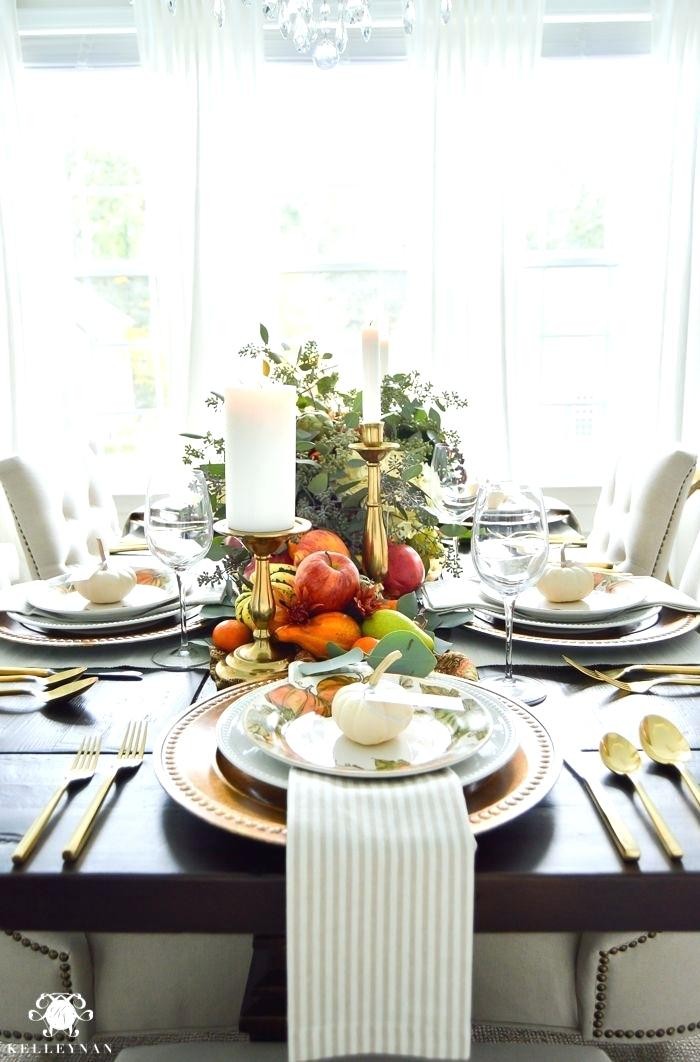 A quick and easy Thanksgiving center piece idea – DIY pumpkin vase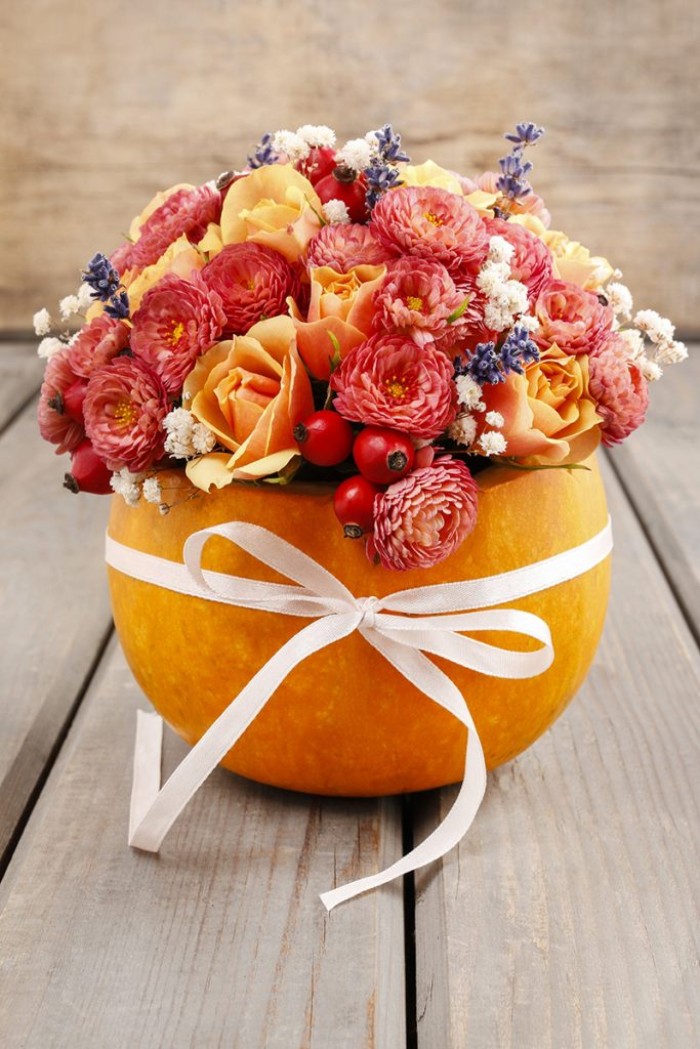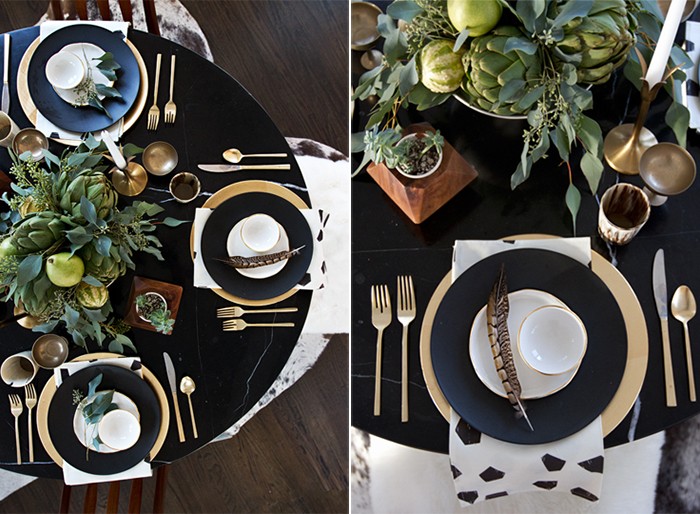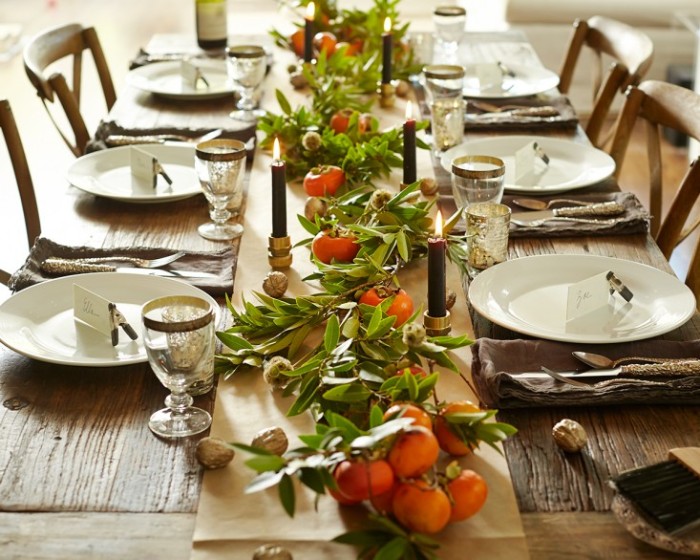 How about a bohemian garden table setup?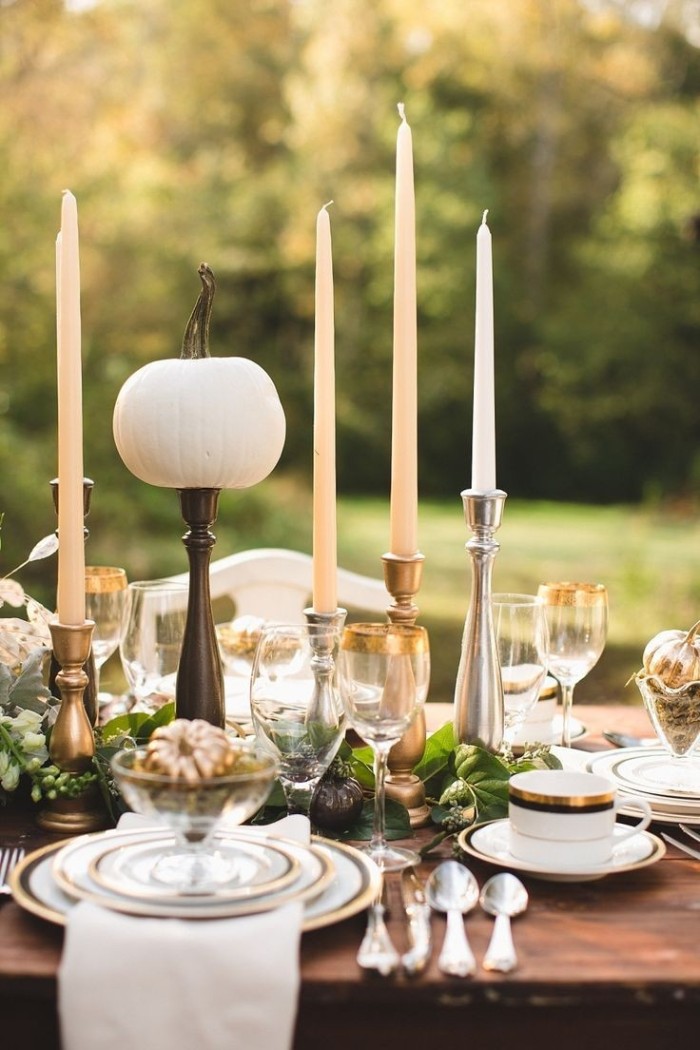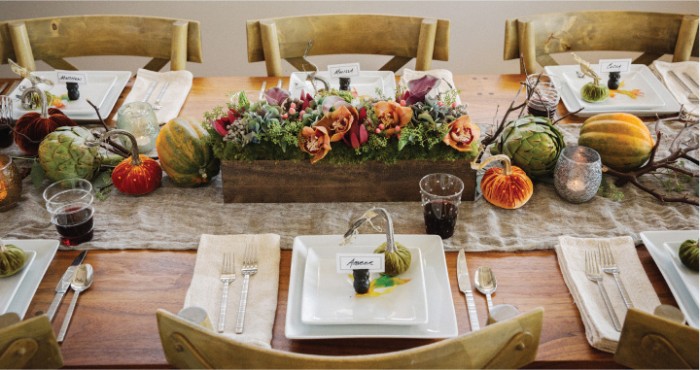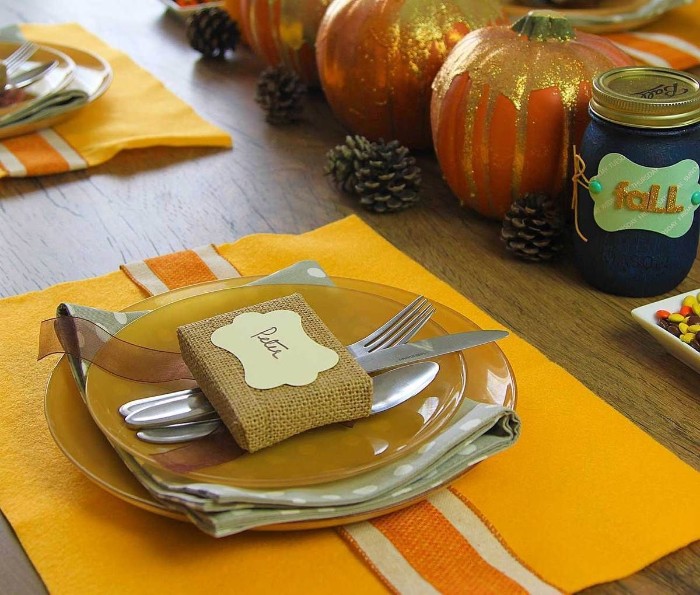 Instead of a choosing single center piece, why not opt for many hand-painted pumpkins?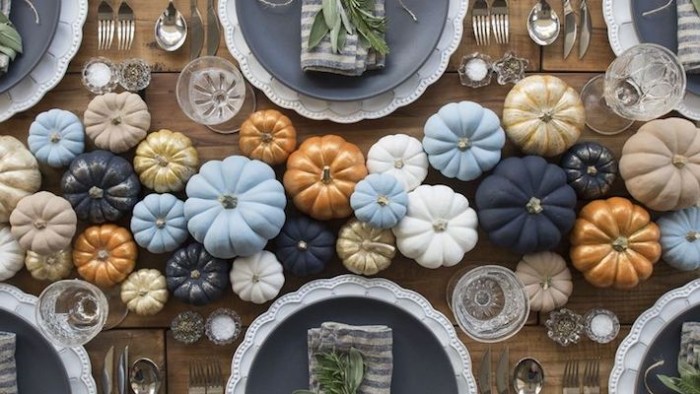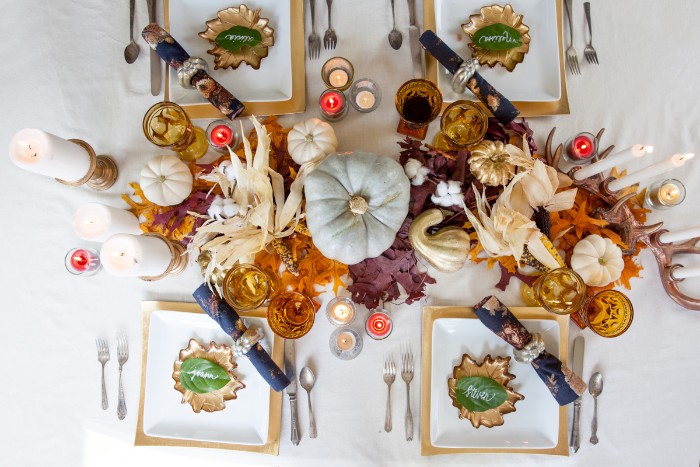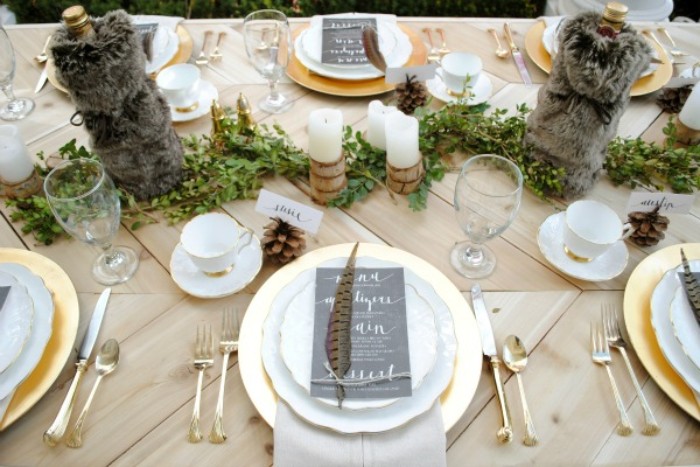 Simle and beautiful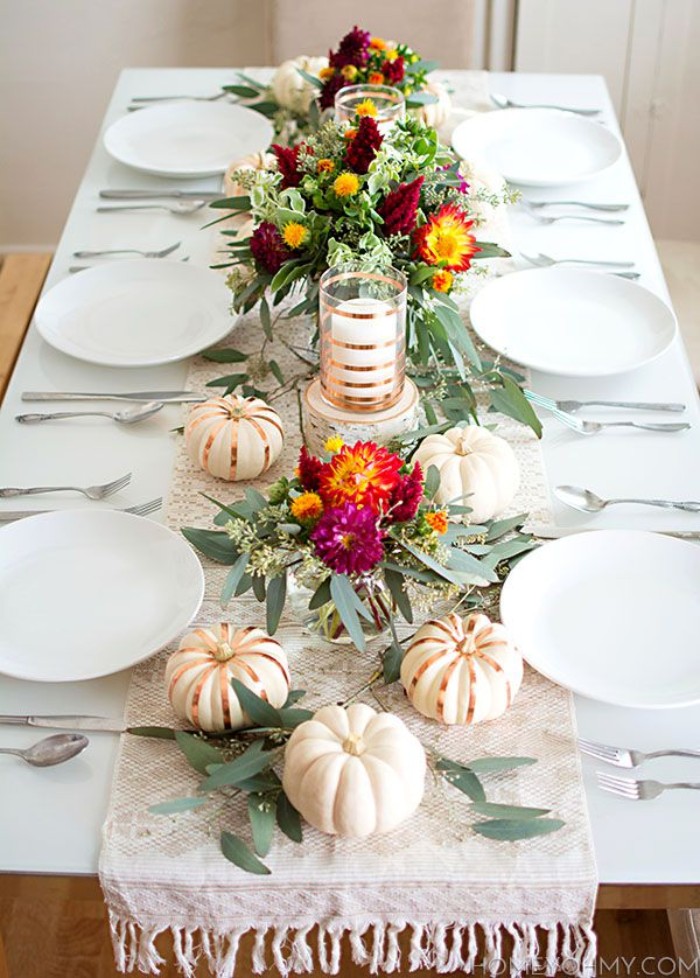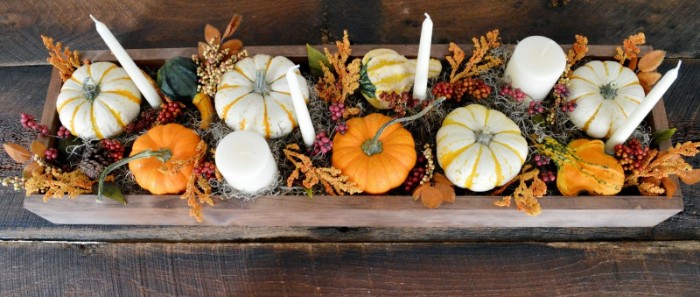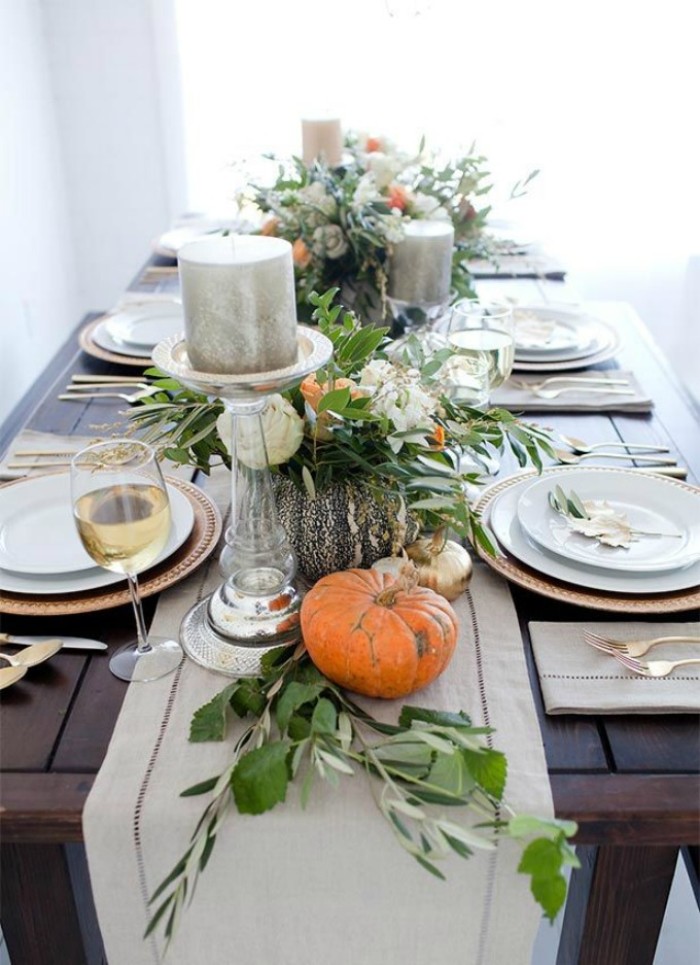 A classical Thanksgiving table setup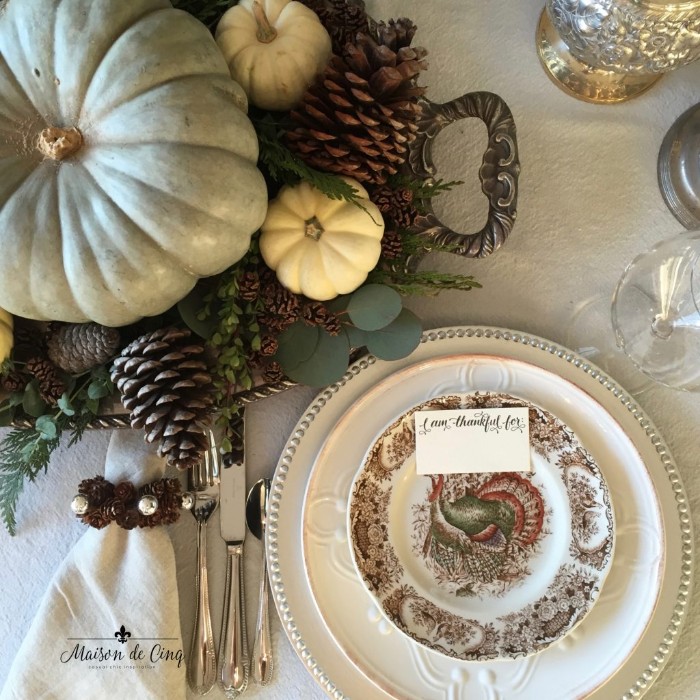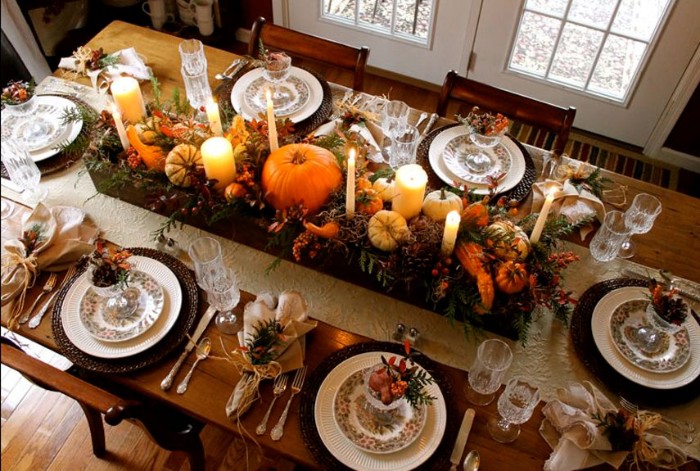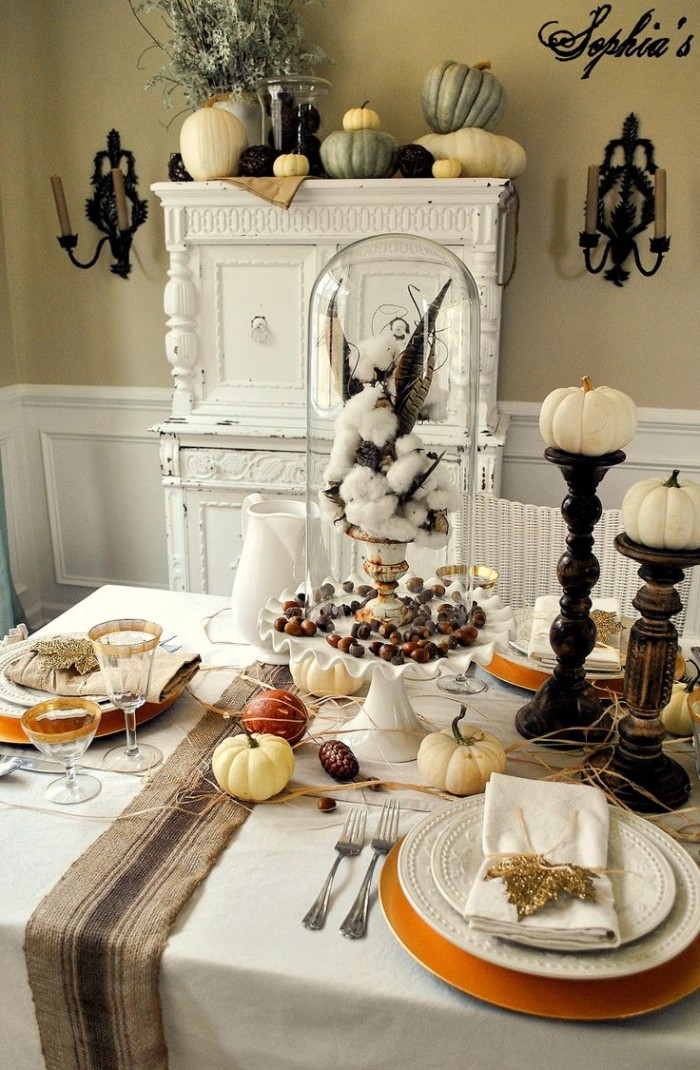 And here is an idea for those of you who prefer minimalistic Thanksgiving table decorations: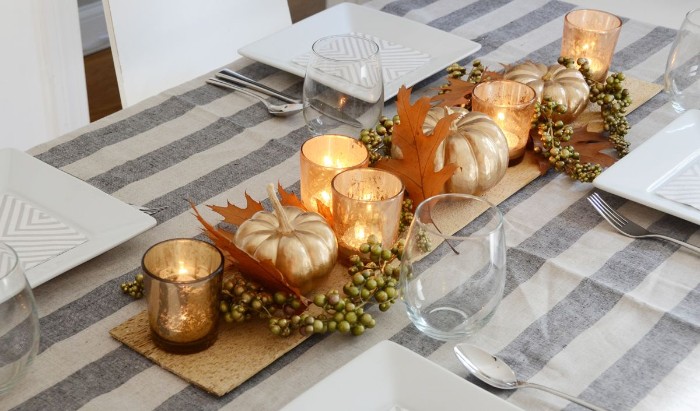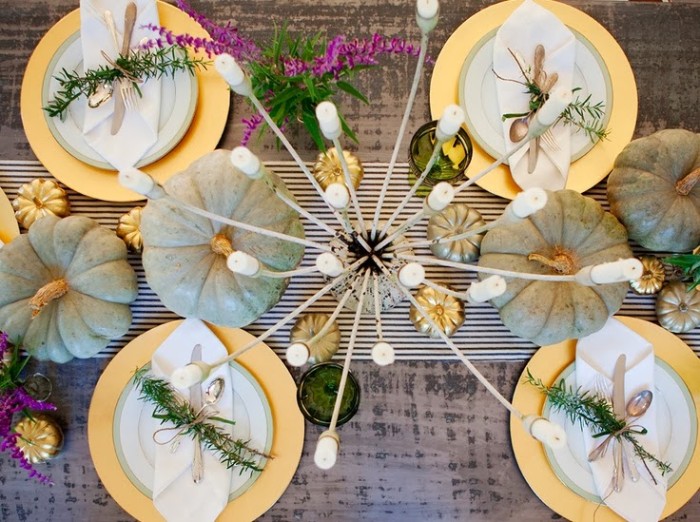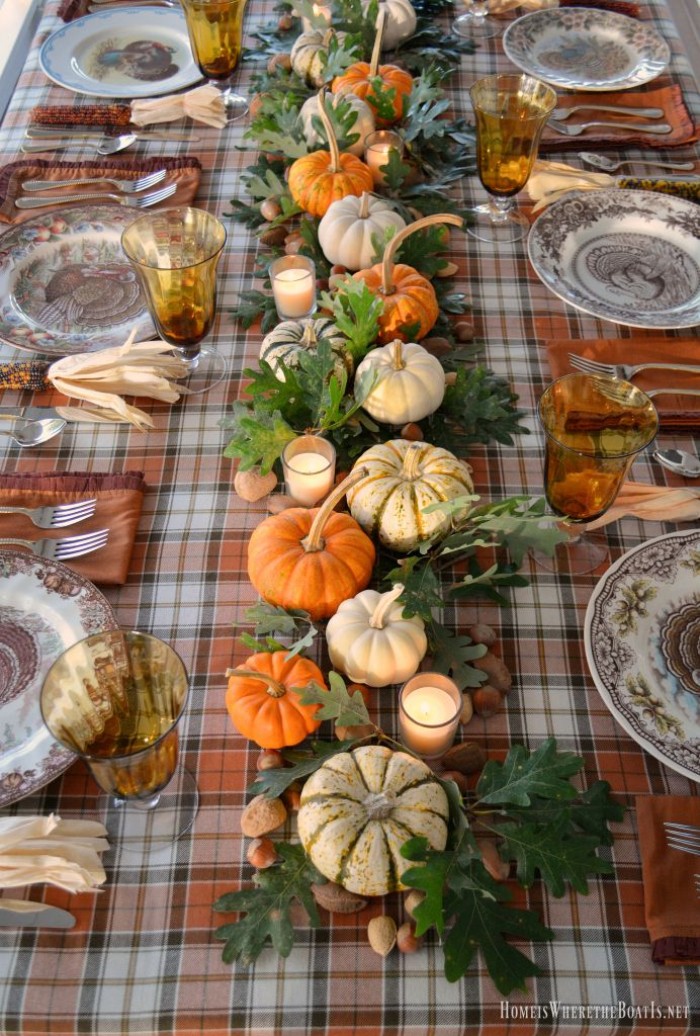 A lovely rustic tablescape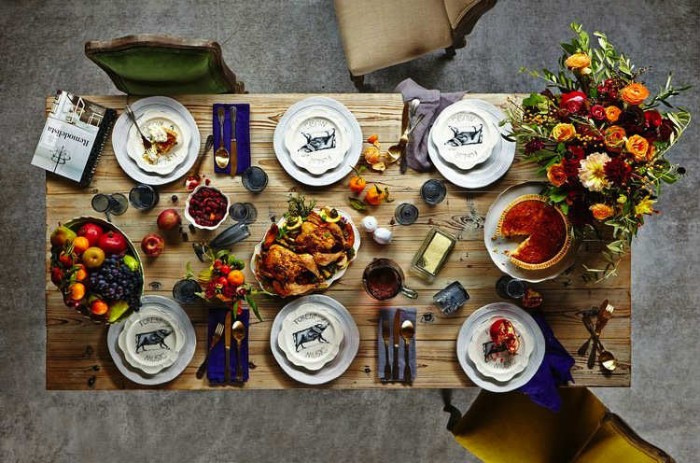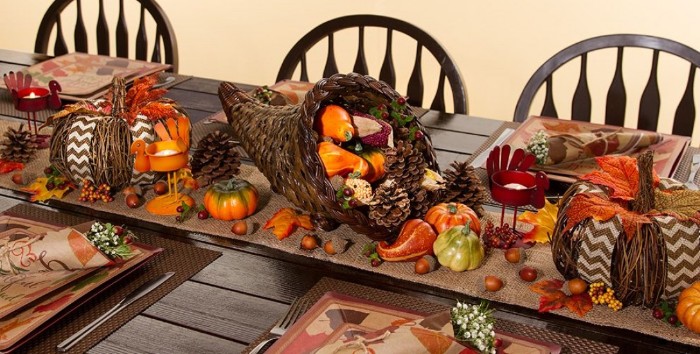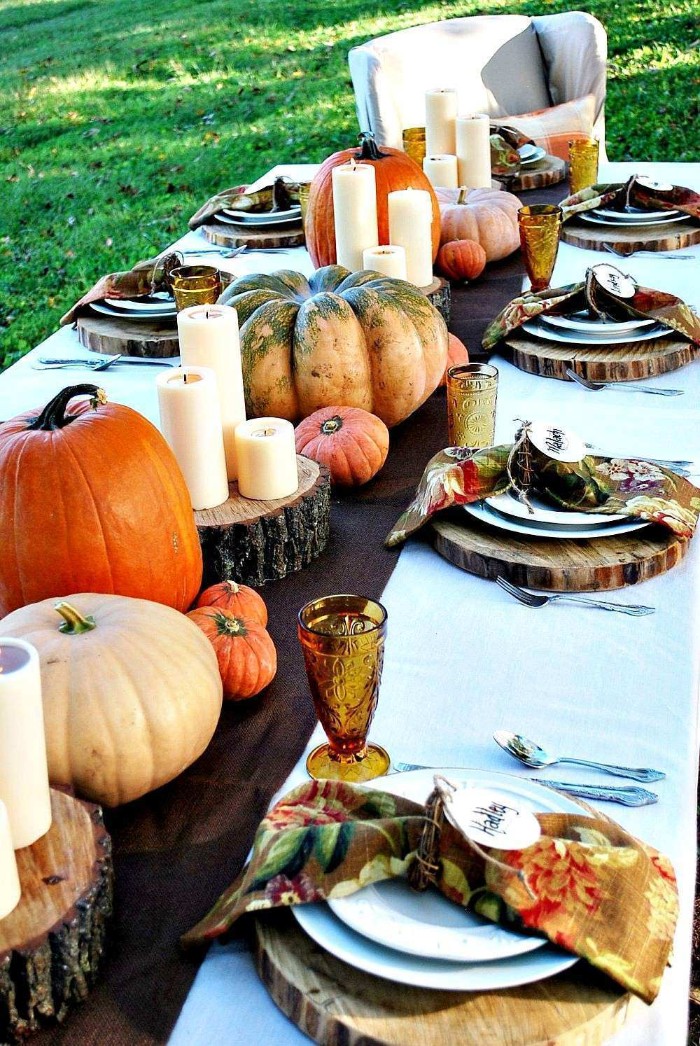 How cute is this Thanksgiving buffet snack table?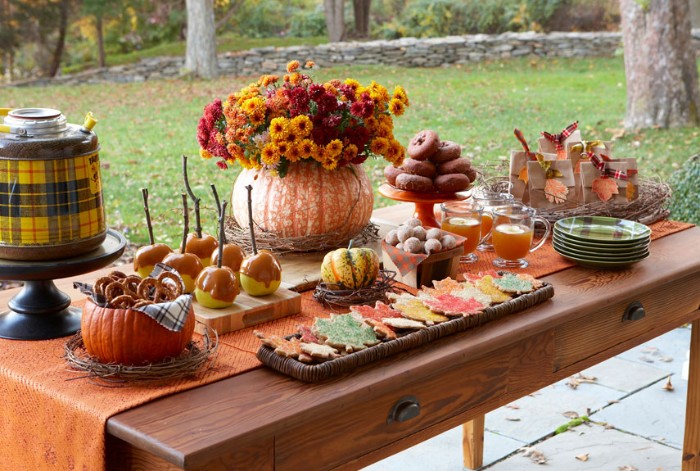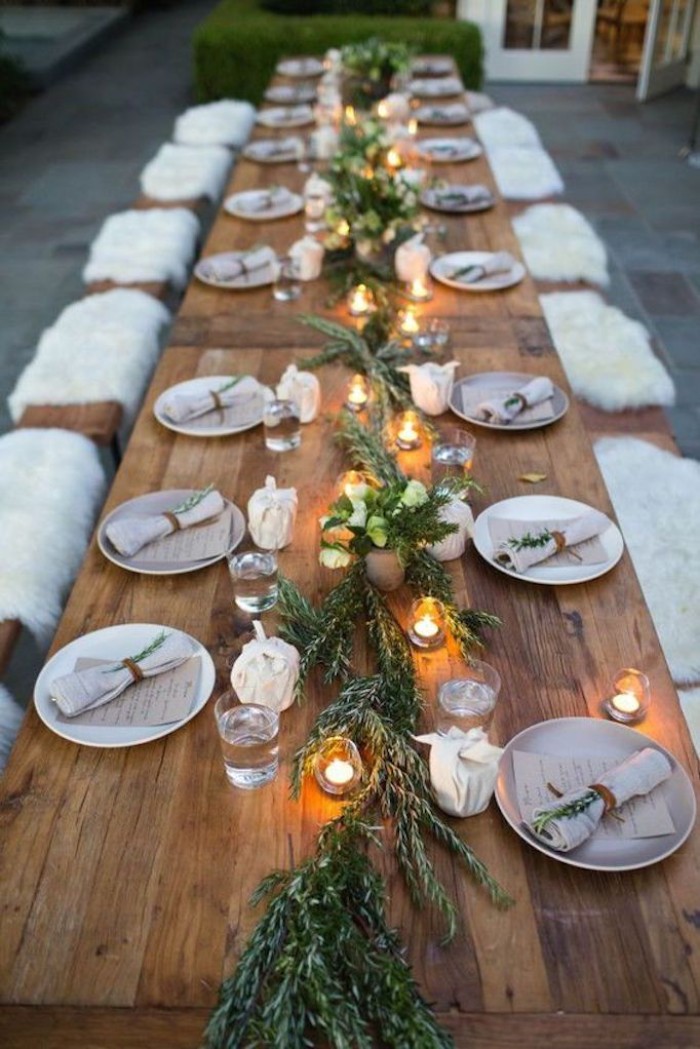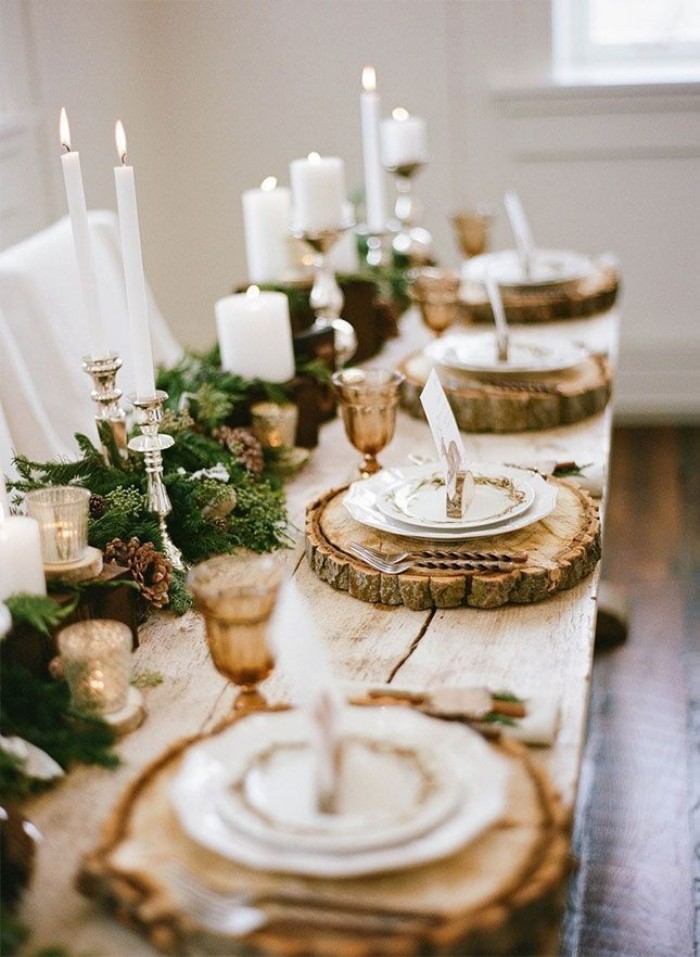 Simple but effective Thanksgiving turkey decorations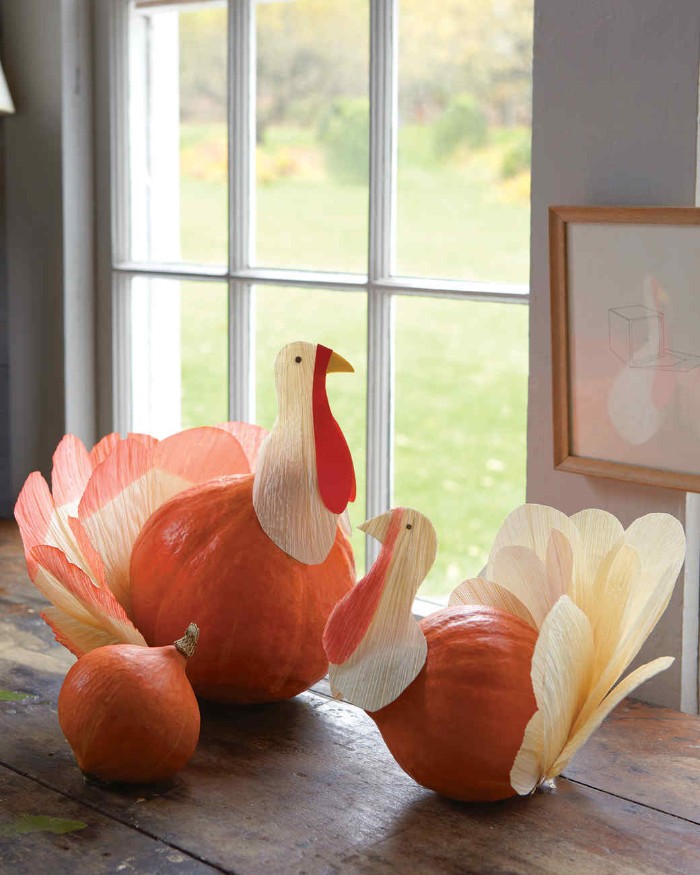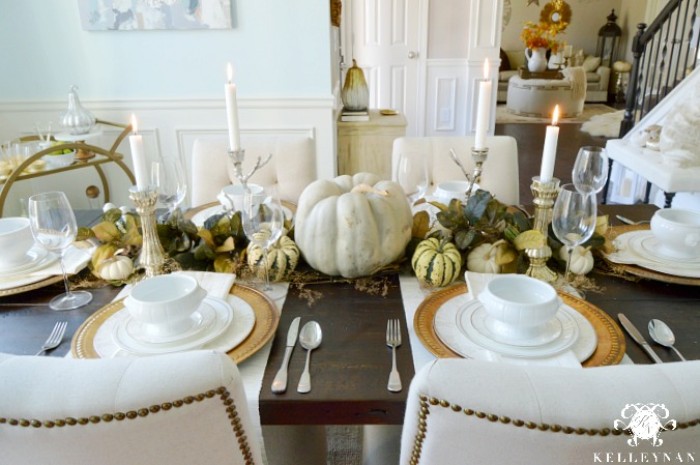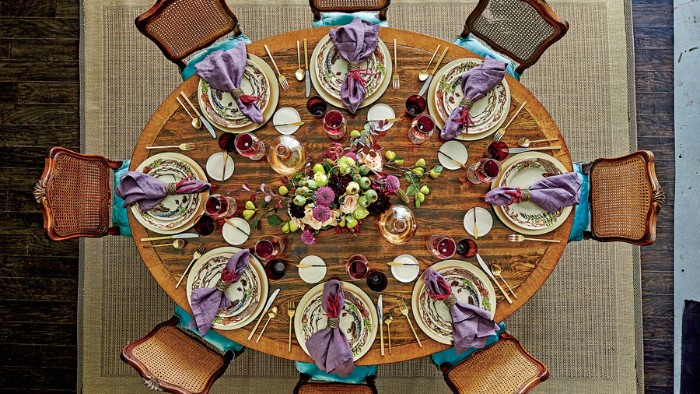 Five great ideas for DIY Thanksgiving table decorations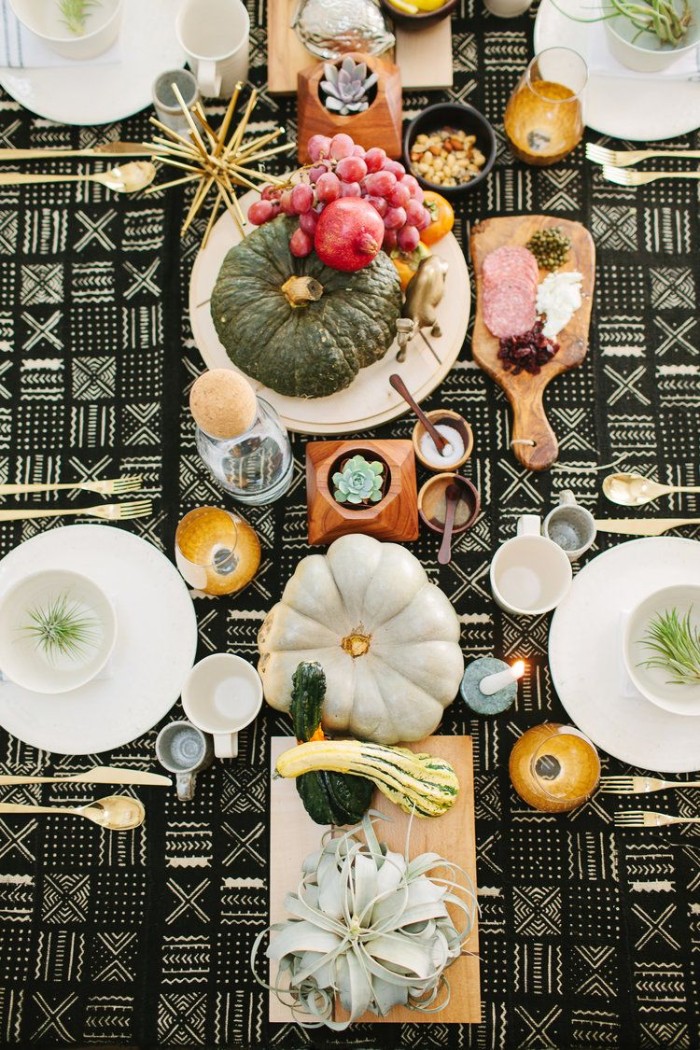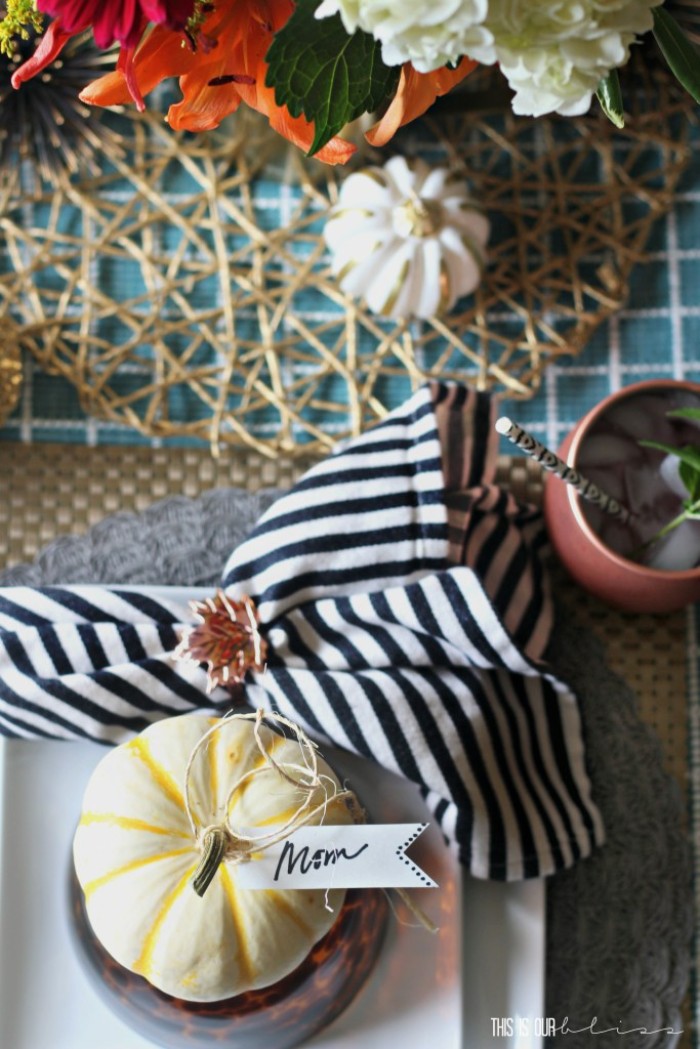 This adorable pumpkin tower is one of our favorite DIY suggestions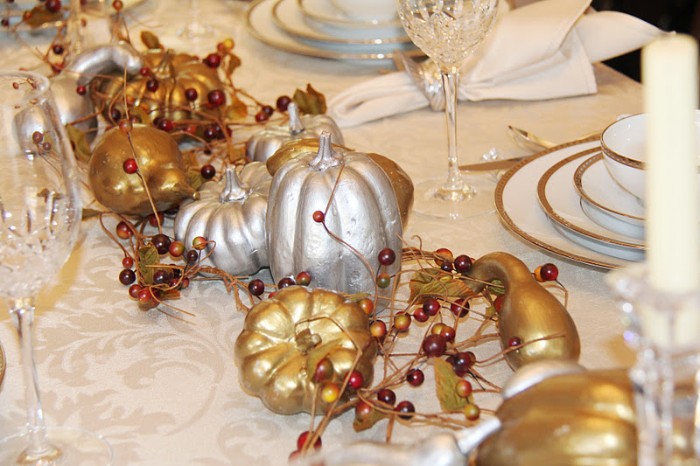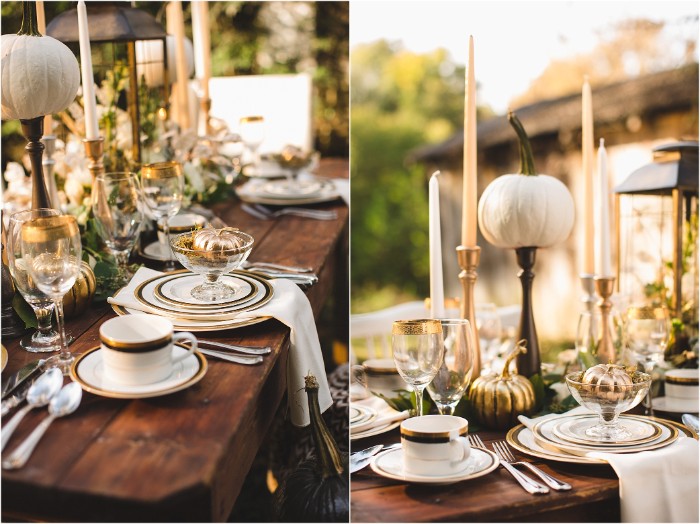 A minimalistic rustic Thanksgiving setup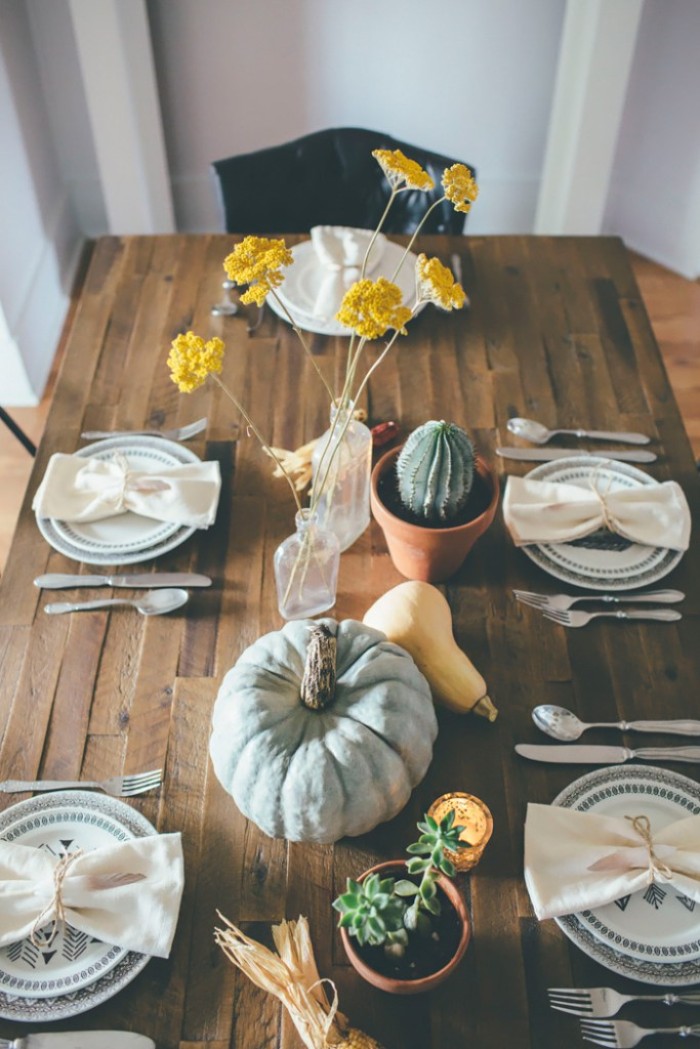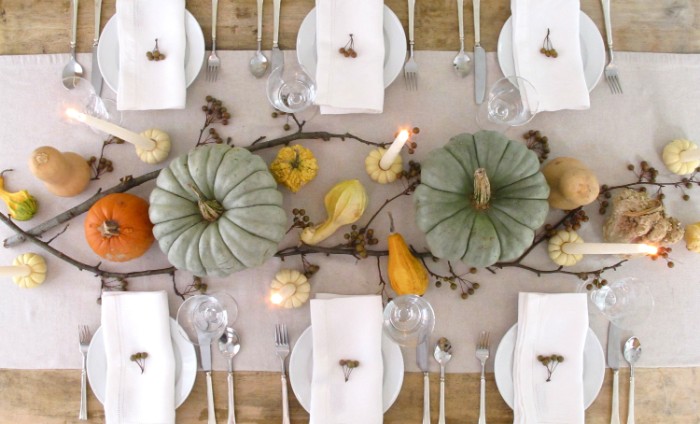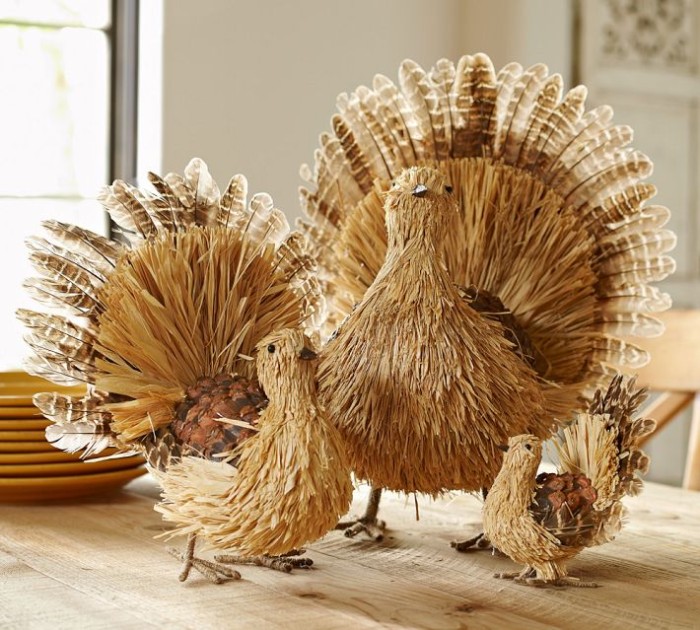 More adorable (and very creative) ideas for the children's Thanksgiving table!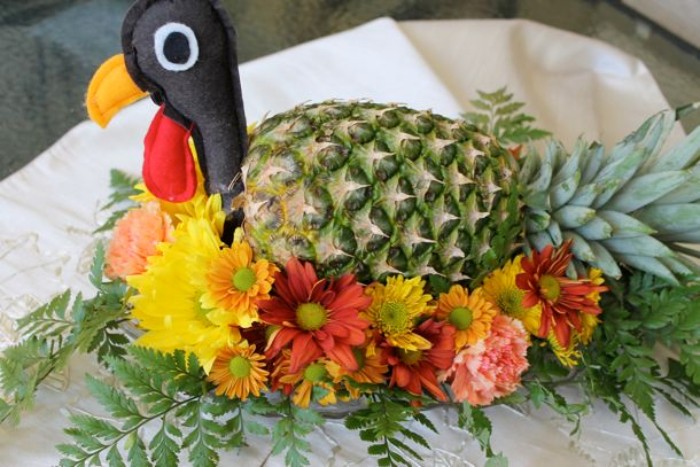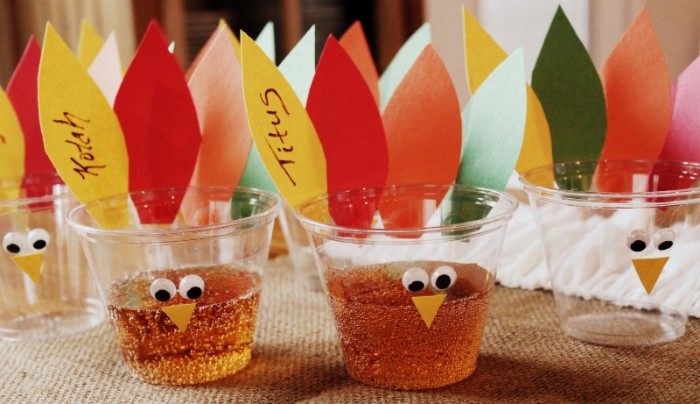 Kids will have lots of fun making these cute turkey ornaments!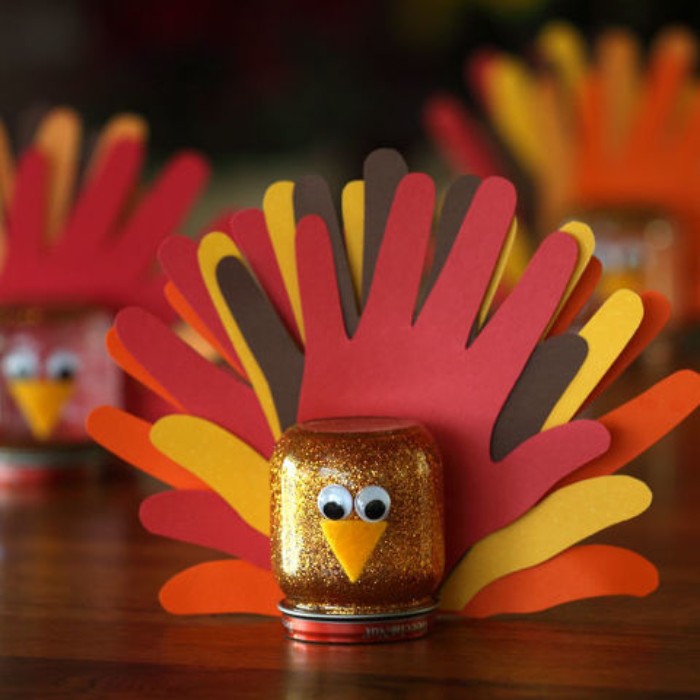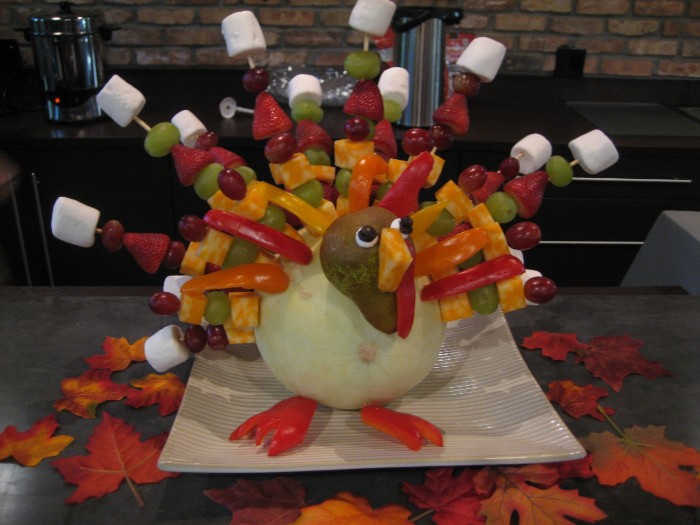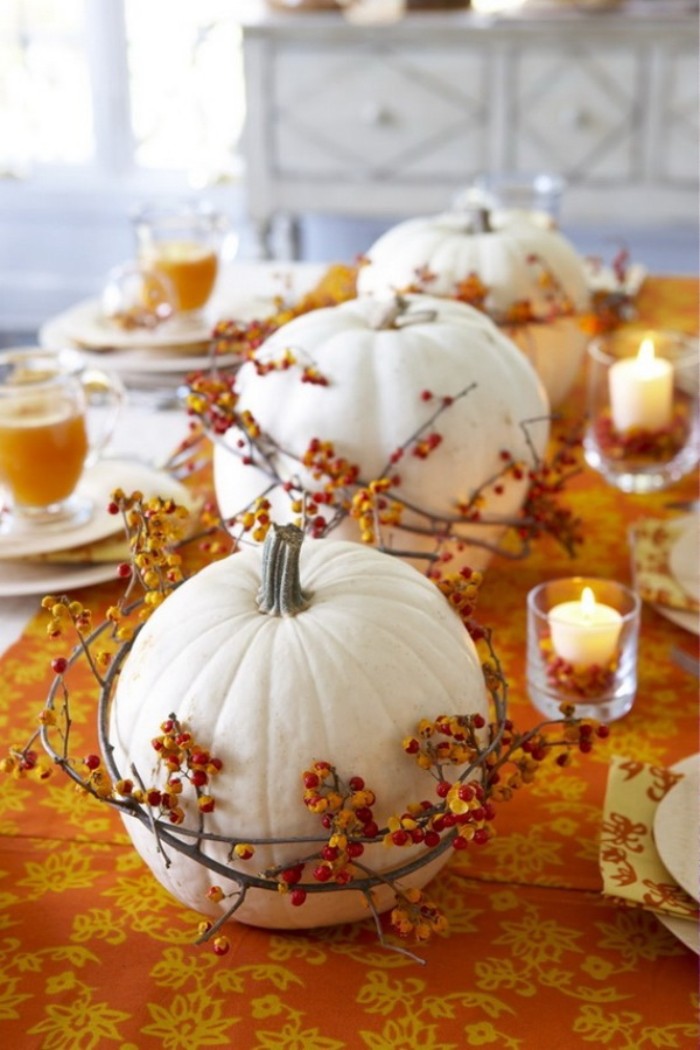 Why not create a multicolored table this year?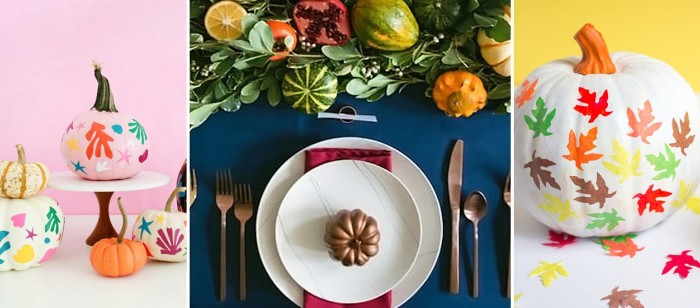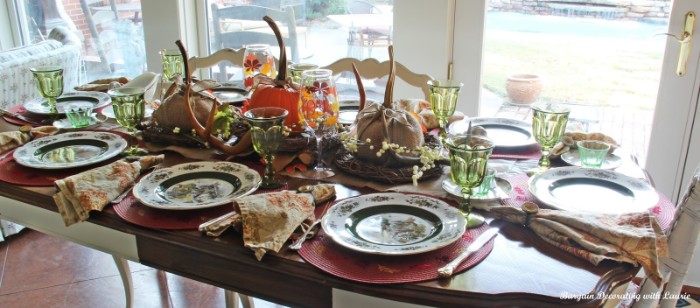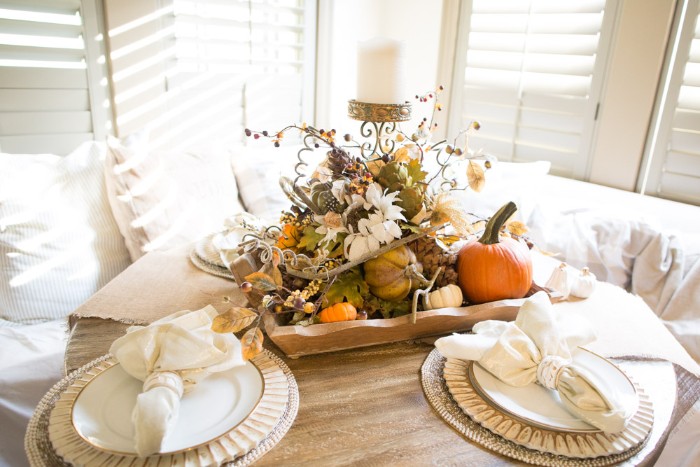 Another lovely outdoor idea!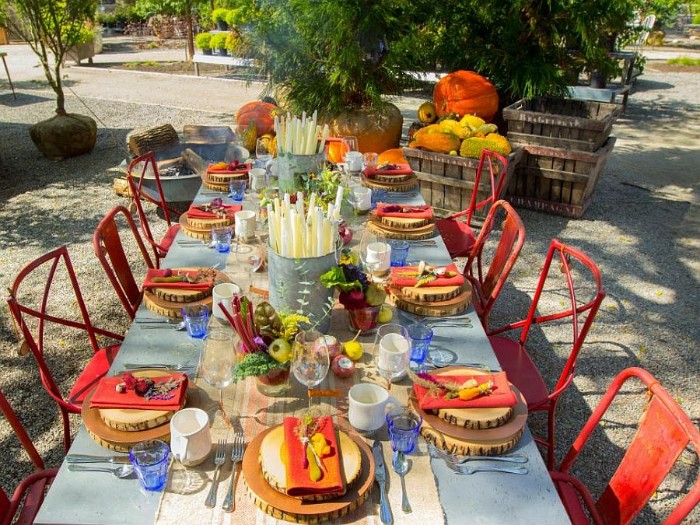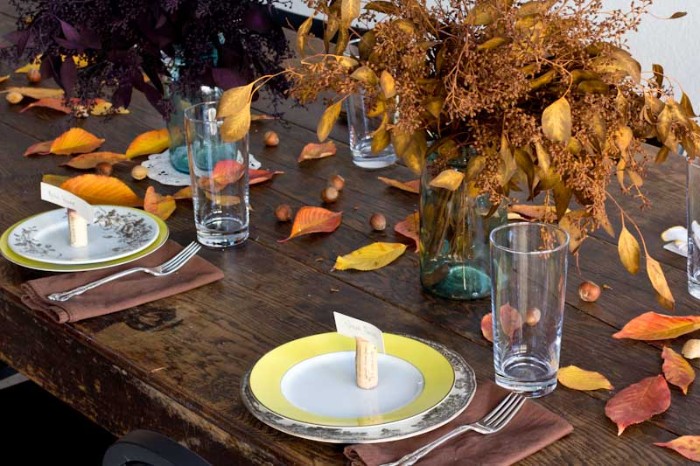 Cozy decor with fall leaves and candles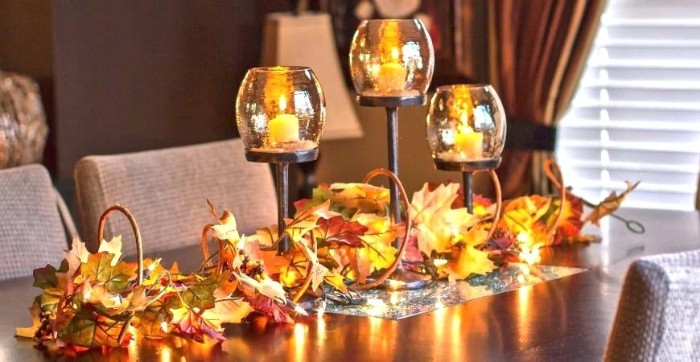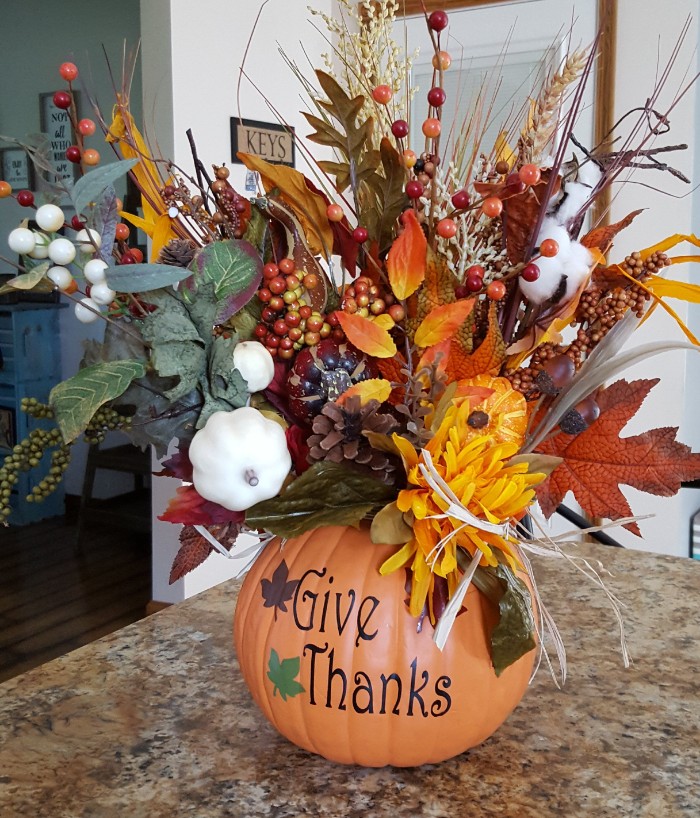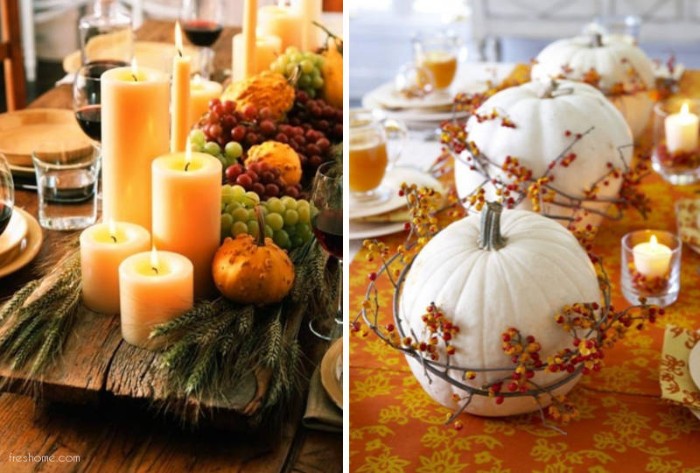 Shabby chic thanksgiving center pieces in white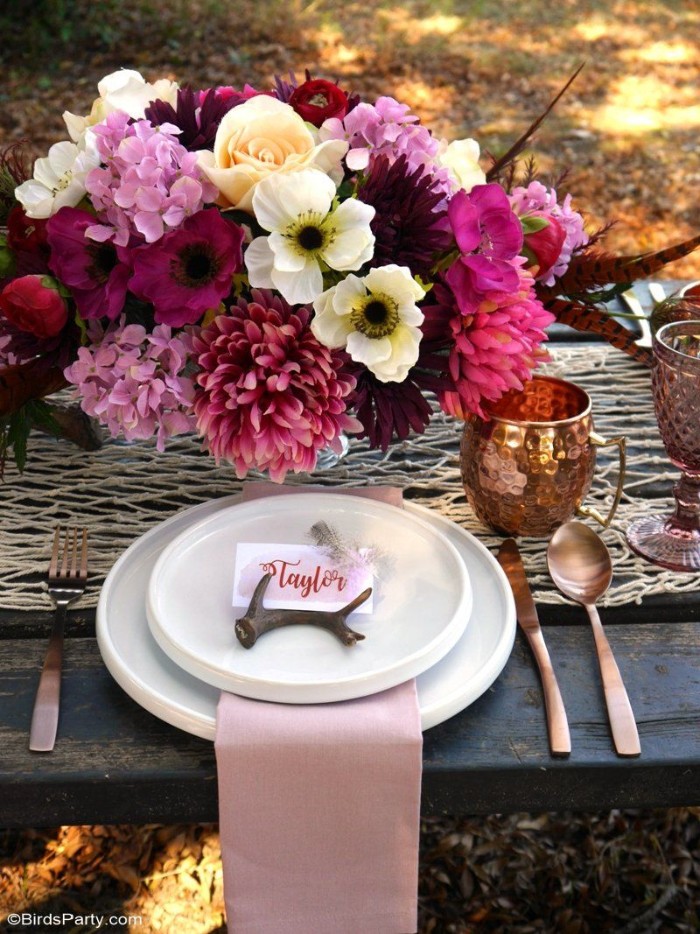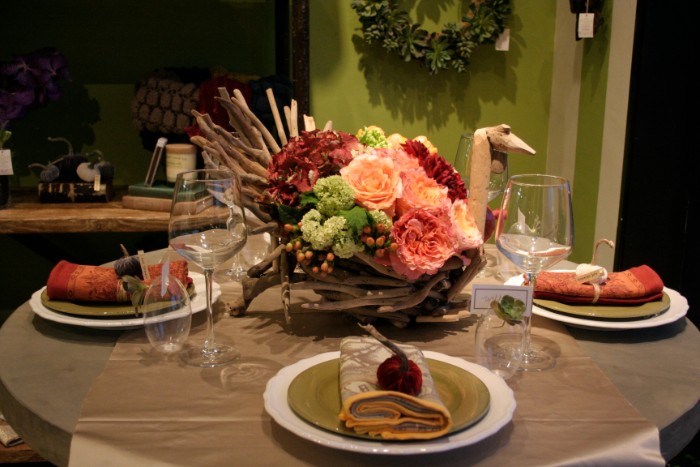 Aren't these turkey napkins just adorable?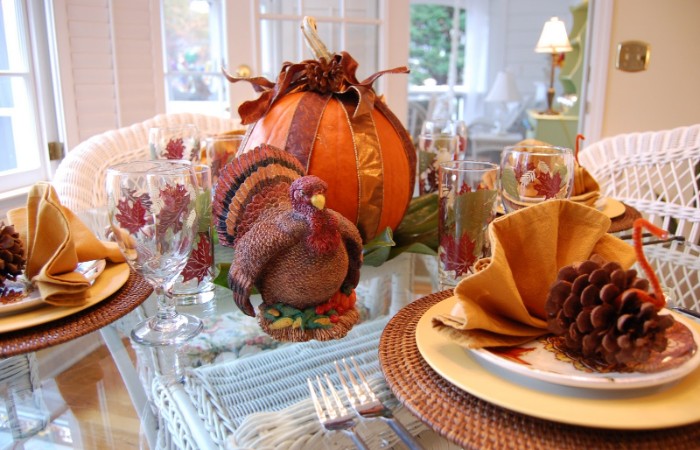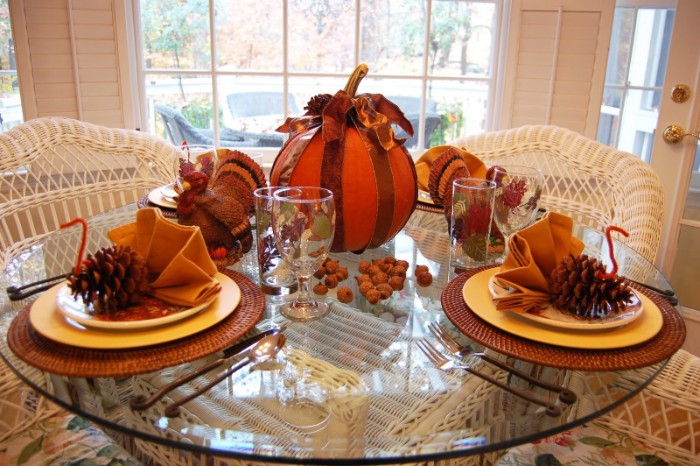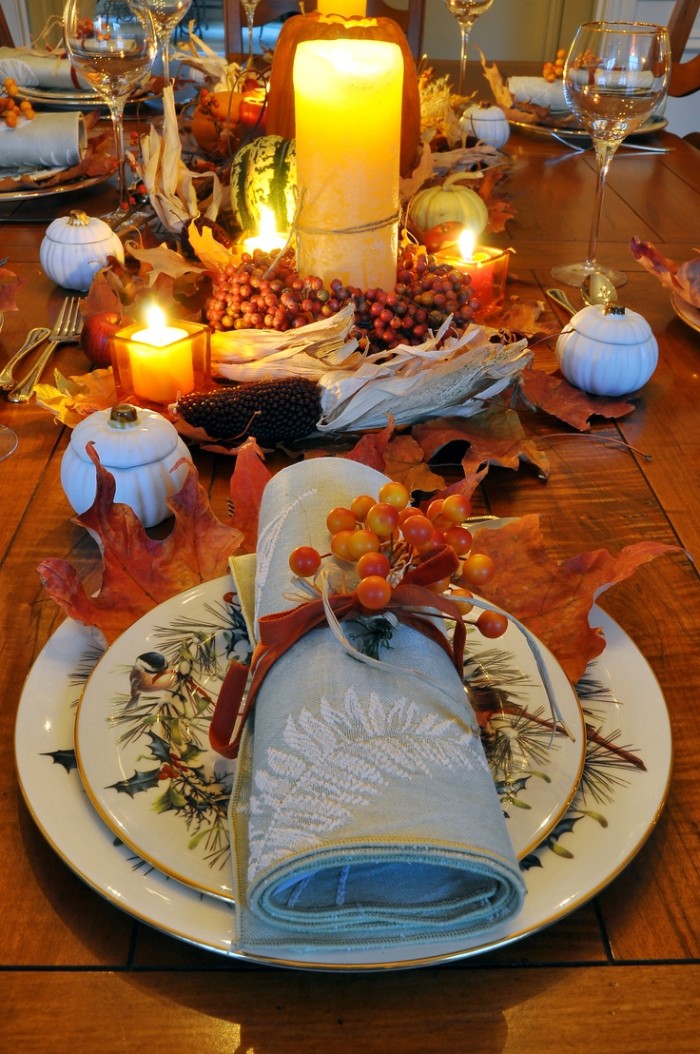 Celebrate the harvest season with a lovely setup, featuring cotton branches and dried wheat bouquets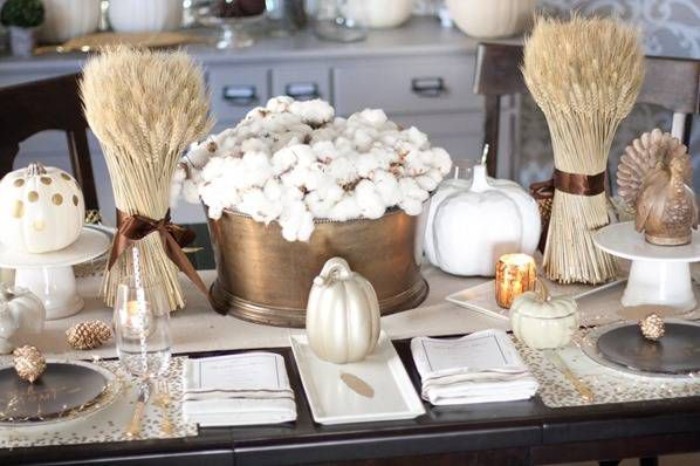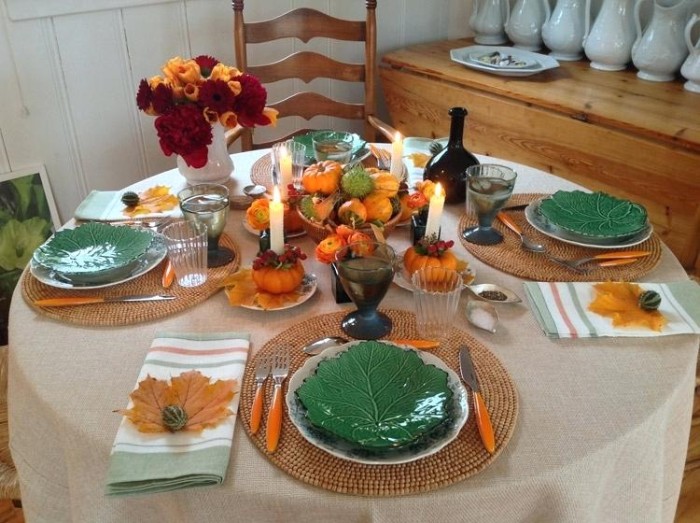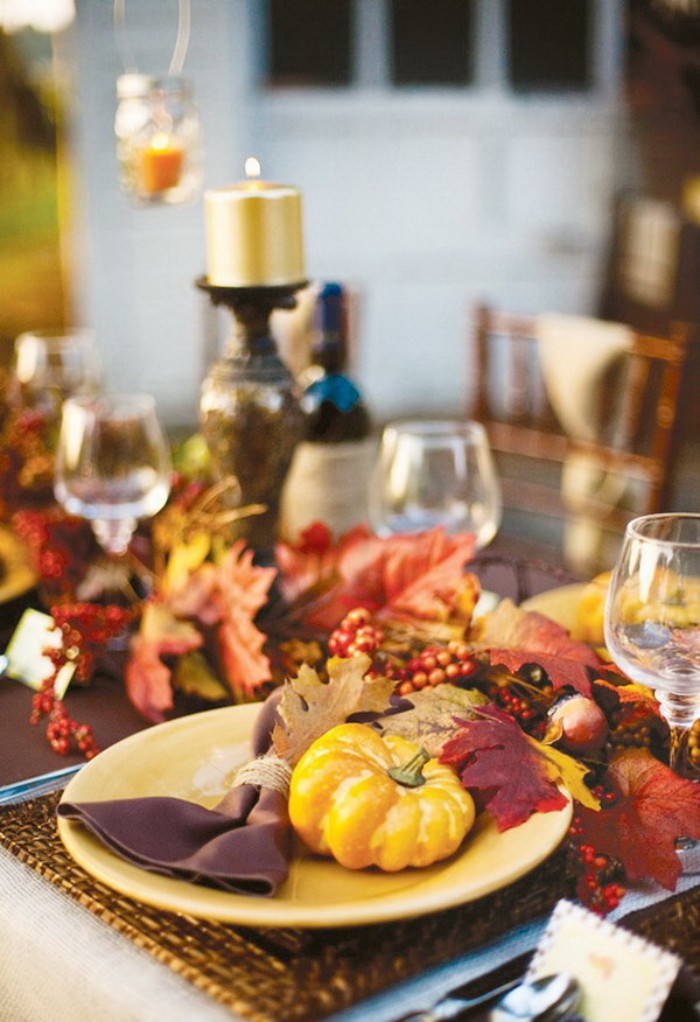 Personalized place cards are always a great idea!