Picking the right climbing frame for your children
It is no secret that children love to climb. Leave them unattended for 5 minutes and you will find them climbing a tree or a bench or whatever elevated furniture they set their eyes on. Considering this as something that develops their motor skills, strength and balance, it might not be a bad idea to let them climb. Buying a climbing frame lets them do all that, but in a safe and controlled environment. And, thankfully, brands, such as Fatmoose, produce safe and affordable climbing frames with great care for your children to enjoy. So, if you have a big enough yard and are desperate to find something to entertain your kids with, go ahead and read this article to find out how to choose the best climbing frames for your children.
Before making this rather expensive purchase, make sure you have familiarised yourself with all of your options, as there are many to choose from. Consider your space and what kind of a climbing frame would be best suited for your children and backyard. Also keep in mind that wooden climbing frames allow for add-ons. So, even if you can't afford the largest one right now, you can slowly build up on a smaller one.
A climbing frame with many different activities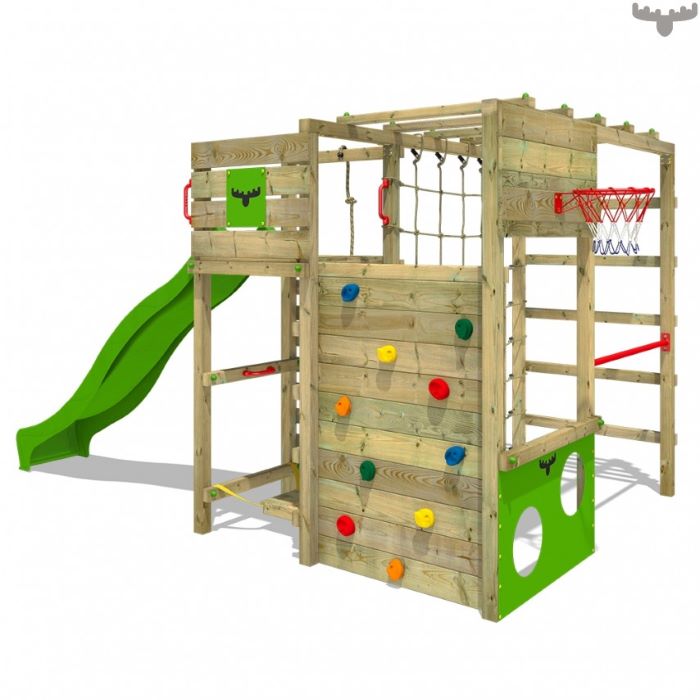 How to choose to best climbing frame for your children and your backyard?
Consider your space. Climbing frames take up a lot of space, so check if your garden has enough before purchasing one. It is required to have at least 6 feet around it for your kids to be safe. Avoid having low-hanging branches and trees around, as well as hazardous items. Even better, you can place it somewhere visible, where you can keep an eye on your children from the inside of the house.
Wood, metal or plastic. Plastic climbing frames are better for toddlers, since they are not as stable as wooden ones. Metal ones could get very heated during the summer months, especially if they are under direct sunlight. They get so hot, it might even be dangerous to let your kids on them afterwards. That is why, your best option is wood. Wood is solid, stable and blends perfectly with nature.
You could include lots of different activities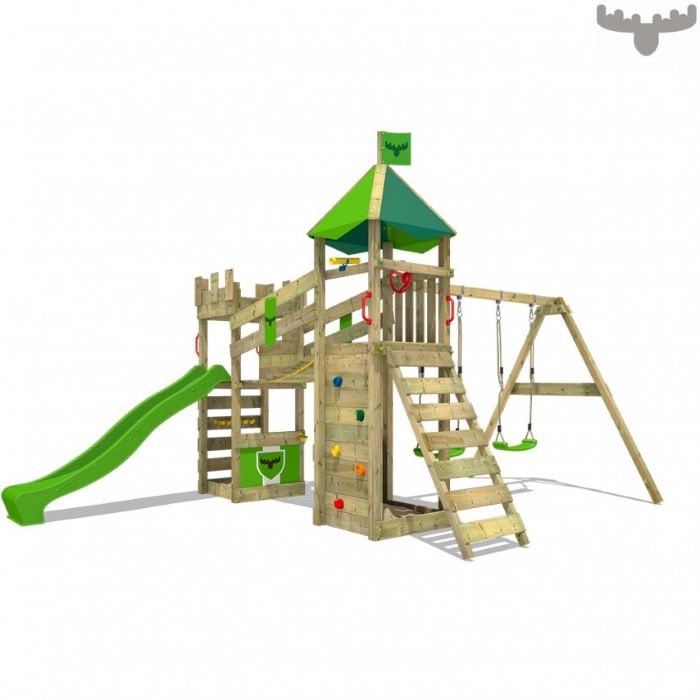 3. What activities do your children prefer and what is suitable for their age? Climbing frames can be a bit expensive, which is why, if you have decided to get one, you are probably looking for one, which will entertain your kids for years to come. So, keep in mind what they like and what activities are included in the climbing frame. The most popular ones are swings, slides and monkey bars. However, you can get wooden climbing frames you can add features to. You can add rock wall, sand box, play houses and even glider swings.
4. Keep the surface in mind. The frame definitely needs to be placed on a flat surface. What's more, consider using a thick layer of grass, sand or rubber underneath for your children's safety.
5. Installation. It might be a better idea to let a professional do the assembly for you, because there are many pieces and you want your child to be super safe, after all. If, however, you decide to do it yourself get a friend to help you. Two minds think better than one.
Look at this gorgeous climbing frame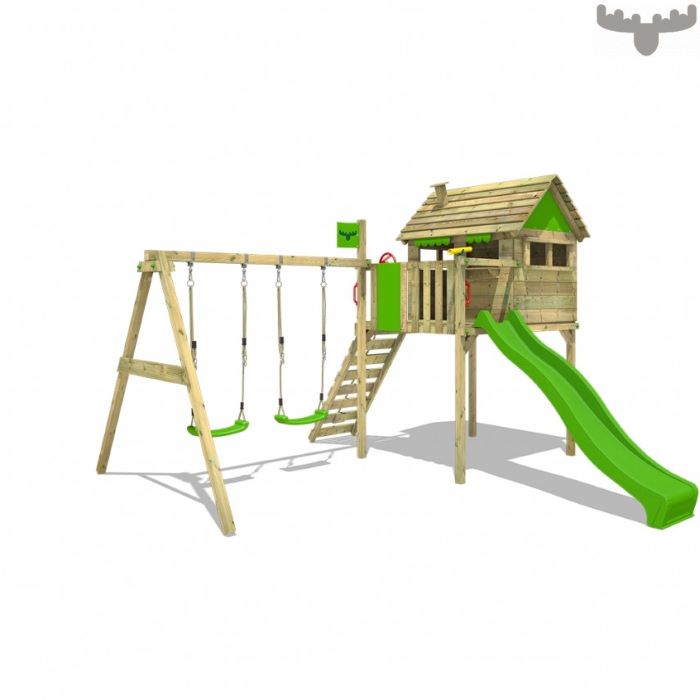 Make sure the surface underneath is soft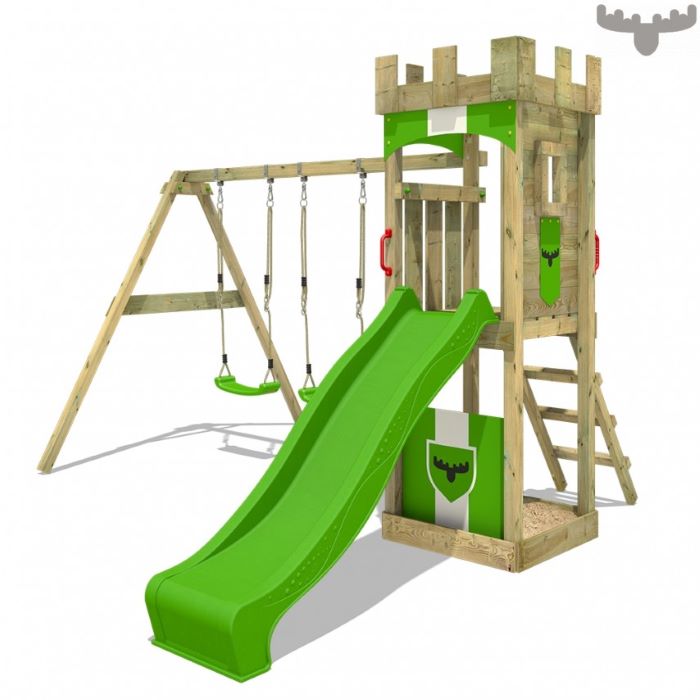 And always keep an eye on your kids, just in case