How to choose the best swing set for your children
If you live in a big city, there are probably many playgrounds around you that you can take your kids to. Playgrounds, however, can often be crowded, your child needs to wait for their turn on the swings or it might even be a bit dangerous if there are too many kids playing at the same time. That is why many people choose to have a little playground in their own back yard. So, today we are going to share some very important tips and things to consider when choosing the right children's swing set for your backyard and your children. The brand that we recommend is Wickey – they produce high-quality swings, which are created with the safety of your child in mind.
If you have decided to purchase a swing set for your backyard, there are a few things to consider first. First of all, it is an investment, so keep your budget in mind. Secondly, be aware of how much space you have. Thirdly, keep in mind that your kids are going to grow up, so investing in a larger swing set is a good idea.
Swing set for the whole family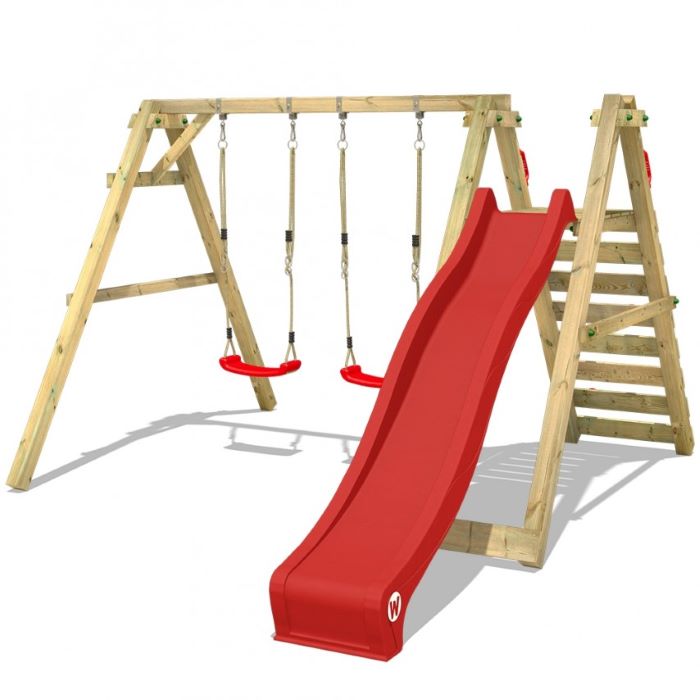 How to choose the best swing set for your children and your backyard?
Be aware of the space you have. If you have a small backyard, it might be best to consider a small set with just one swing. Swing sets require at least six feet of space around them, because of safety. What's more, there shouldn't be any low-hanging branches or trees around, so that the swing doesn't get tangled in them. Another thing to consider is if you are able to see your children play on the swings from your windows. If you need 30 minutes to cook dinner, for example, you would want to keep an eye on your kids and make sure everything is okay. So, try to position the swing somewhere visible.
Your child/children's age. As we've already said, buying a swing set is an investment, which is why you need to think long-term. Don't just pick a swing that is suitable for your child right now, but think a few years in advance. If your child is little now, even a swing attached with ropes could be good for them. However, if you are thinking about the future, a swing with metal chains might be a better option. Furthermore, if you are planning on having another child, or already have two with a bigger age gap, you should definitely buy a swing set suitable for both.
Fun for every age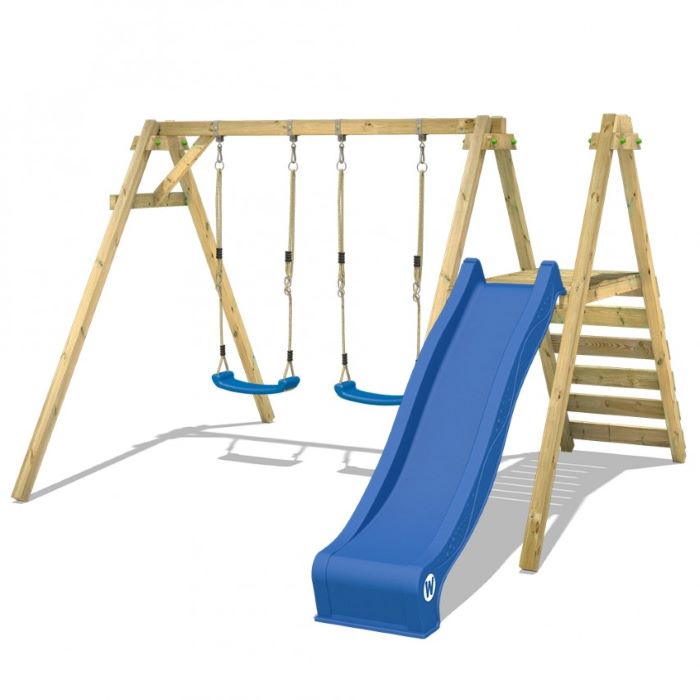 3. Type of a swing set. There are usually three types – wooden, metal or plastic. It is clear that the wooden ones would look great and blend into your backyard perfectly. They might need some upkeep and staining once every few years, but they are definitely the better option. Metal or plastic ones might get rusty with time and don't blend with nature as well as wooden ones.
4. Inspect the surface underneath the swing set. Make sure there are no hazardous items around the swing set and that the ground underneath is soft. You can cover it with grass or sand, just make sure to avoid tiles, concrete and other hard surfaces for your child's safety.
5. Leave the installation to the professionals. It might be a bit costly, but installing a swing set is not easy, that is why, it might be best to let someone who has been dealing with this kind of stuff handle it for you, just to make sure everything is secure and in place.
A wooden swing set is more popular amongst parents than the metal or plastic ones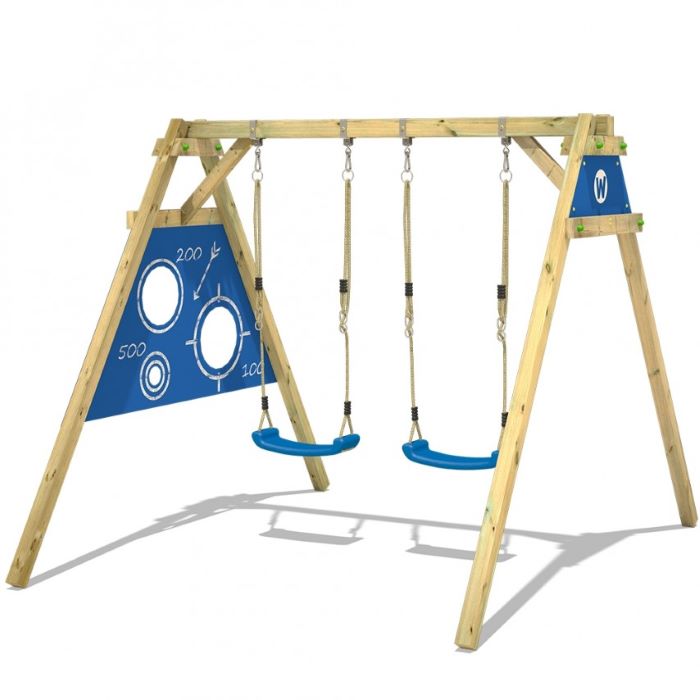 Wooden swing sets blend perfectly with nature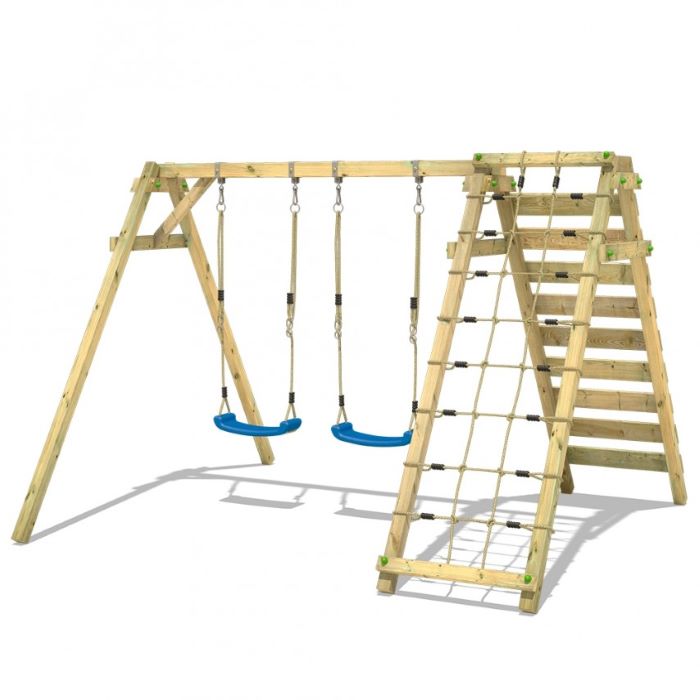 And are so much fun for kids