The Farmhouse Garden Table That's Transforming Our Outdoor Lockdown Living Spaces
Year one of lockdown was a whirlwind, one that few are ready to repeat. However, we did get some pretty amazing outdoor living spaces from it.
The lockdown season of 2020 brought us new ways of doing many of the things we thought of as normal. How we work, what we eat, the things we cook, and perhaps most notably, how we live and socialize. It's no secret that many of us rushed out to our very own back gardens and began to plan, sweat, and build the living and entertaining spaces of our dreams.
Not just because this was the only way we could legally interact with friends and loved ones, but also because there was a small sense of liberation every time we went outside. Even if it was just to perch in the back garden. The garden living spaces trends of 2021 have only amplified the idea of creating a whole new dimension in our living spaces, and the farmhouse garden table has absolutely helped this trend dig in.
Having a backyard definitely helped during quarantine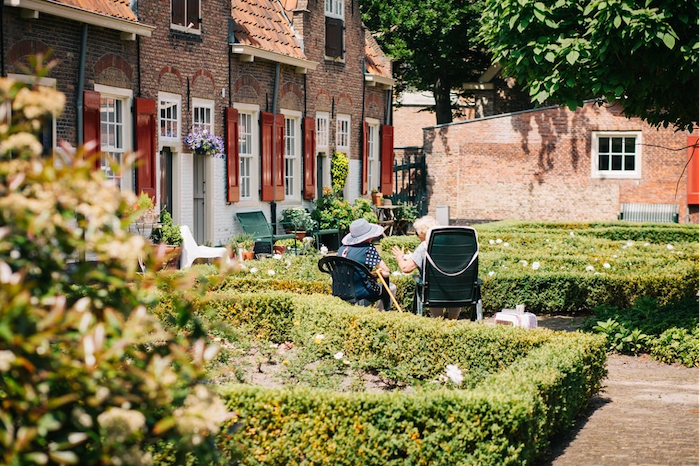 Looking Outside
Working from home, with kids away from school, even the largest homes begin to feel a bit cramped. Which is perfectly understandable, particularly as we look to create home offices, day school arenas, and still maintain an area that shields us from all of that. Gardens and outdoor spaces have been shown to help improve both physical and mental health during these pandemic times.
According to a National Garden Scheme survey, over 2,400 respondents shared the idea that these green spaces were helping us hold onto our sunny dispositions. Whether real, virtual, ours, or public, garden spaces were said to be "extremely important" to 92% of those surveyed. And 86% of those polled said that during the 2020 season, they began to use their own gardens more, which began to propel the enduring trend of creating usable, comfortable, and alluring outdoor living spaces that could be enjoyed year round.
More than just making a space to live, a huge amount of those polled (81%) admitted to trying their hand at home horticulture, using their time to propagate seeds and grow produce. Whether it was a balcony space, small garden, or sprawling one, we all seemed keen to find out exactly how to turn these spaces into a safe place to meet with friends and family, while still providing us a small area for ourselves when things felt just a little too overwhelming.
Green spaces helped us with our mental health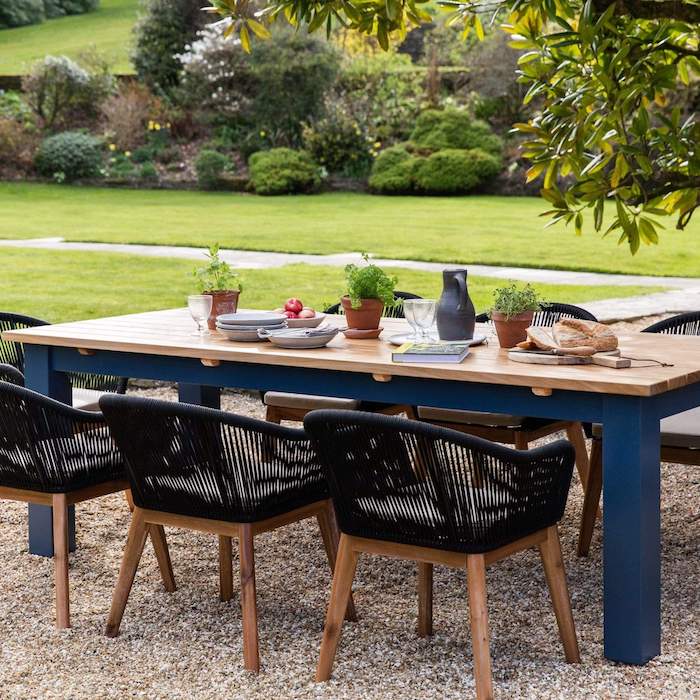 COVID Crafts
Running toward our little patch of outdoors, even those in cities began to transform the small sections of outside they had at their disposal, with the hashtag #BalconyGardening jumped to nearly 100,000 uses on Instagram. And #InsideOutside rose to nearly 84,000. TikTok became flooded with small DIY and garden space project videos, showing in 30 seconds or less exactly how to erect the pergola of your dreams, or transform that little patch of concrete into an outdoor oasis.
No space too small, and no owner too timid, social media showed us all how any patch of garden, minuscule or massive, could be made into a place that was definitely worth working for. Most not only focusing on landscaping and greenery, but also having a beautiful place to sit, think, and socialize. 2 metres apart, of course. Building suddenly became an integral part of our covid-life CVs, alongside sourdough bread making and knitting. As people began to make their own borders, put together raised beds, create stunning privacy screens and perfect pergolas.
Creating veritable forests and allotments on the smallest of balconies, and hidden paradises amongst our asters and peonies. In fact, a study published by the Basque Technology Centre in conjunction with the University of Exeter found that people who had access to even the smallest views of nature, like window boxes, or claustrophobic balconies, markedly decreased the probability of showing symptoms of depression.
Many people had a newfound love for gardening and garden crafts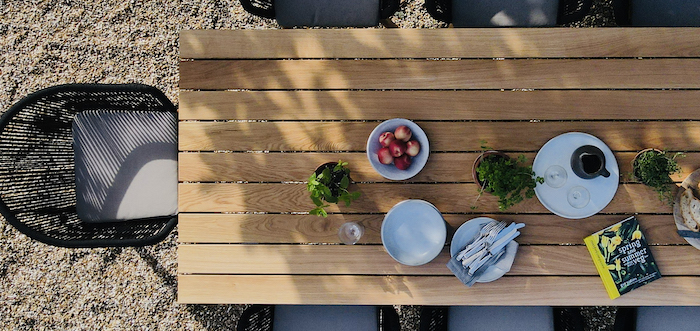 Farmhouse Garden Tables Create New Feel of Indoors Out
Which is one of the places that the humble farmhouse garden table, and a number of other gorgeous "inside out" styles of outdoor living furniture came to the rescue. And still hold on for trends expected in the 2021 season. Using our gardens to create clever "flex spaces" in our homes. Meaning they function as an extension of children's playrooms, kitchens, and social spaces. Which has seen a rise in popularity of indoor-outdoor furniture and decorations.
Fanciful fairy lights and small fire pits provide warmth and cheery lighting to make the space usable even in the cool evenings. Where hidden bars and barbecues create a feeling of our newest entertainment space. Allowing anyone to come over for a bite and drink. Farmhouse garden tables provide that much needed rustic communal vibe, with enough space for the whole family, or tantalizing table for one. Large, overstuffed rattan, wood, metal, and even plastic sofas and daybeds give a plush space for lounging or even work. All whilst being surrounded by our favorite flowers and veg.
Everyone saw the benefit of having a chill zone in the garden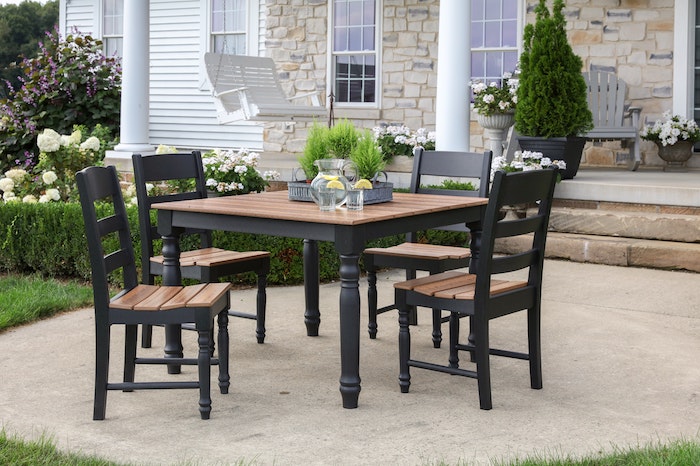 Sandpits, Wendy Houses, and even water and mud tables have inspired our children and ourselves to get creative when considering how best to utilize these precious spaces. Rugs, cushions, and lighting have transformed the outdoors into fully function and design-minded spaces. All while styling our garden beds with impactful colours and low-impact varietals. Building up and out, instead of moving house. Making 2021 the year where we proudly say "our garden, our rules" and learning to love the home we're in.
Our garden, our rules