5 reasons funky Christmas socks are the best last-minute gift
With Christmas just around the corner, many people are looking for fun last-minute presents to surprise their loved ones with. Socks have always been one of the most underrated holiday gifts. That is why, in this article, we will show you why funky Christmas-themed socks are one of the best holiday gifts ever! These soft socks are perfect for the chilly winter mornings and cozy nights spent warming up next to the fireplace. The best part? Every family member can always use a new pair of warm festive socks to get into the holiday spirit. Trust us, Christmas-themed socks definitely deserve a place on your Nice List! Here are 5 reasons why:
Christmas socks bring all the cozy holiday vibes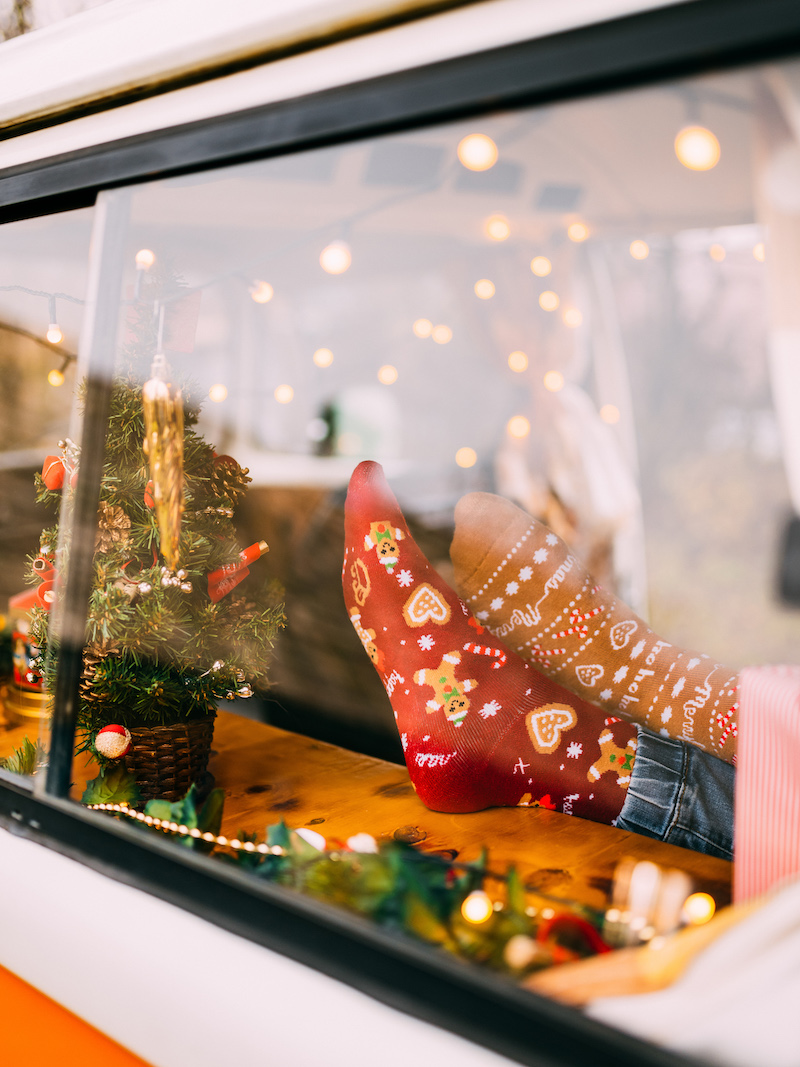 We have to start with the most obvious reason why socks are such an amazing gift- everyone always needs more! Have you ever heard someone complain they have too many pairs of socks? Exactly. No matter if you are looking to surprise your little cousin or favorite grandpa, this is a gift they will both love and use. Moreover, everyone appreciates a warm pair of soft socks they can rock during the holidays. It's a fun yet practical gift!
No one ever complains they have too many pairs of socks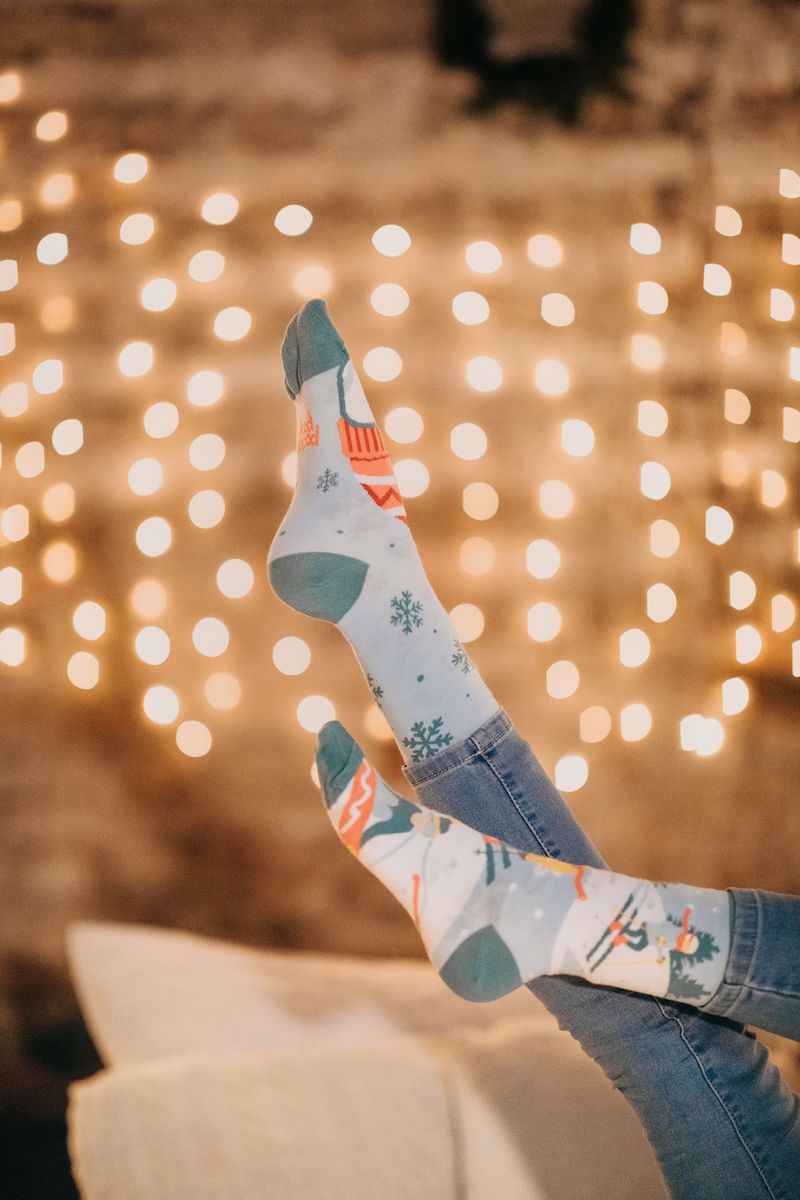 There is a huge variety of styles
Another great bonus of funky socks is the abundance of different styles you can choose from. Does your little brother like everything sci-fi related? No problem! Your grandma is obsessed with Yorkshire terriers? Great! There is a unique pair of funky socks out there for everyone in your family! Choosing a style that you know your loved ones will enjoy, is a guarantee that they will cherish this gift forever! Browse the gift ideas page to find the perfect pair of socks for everyone in your family. Psst…there are a lot of cute matching pairs perfect for couples!
Couples in love wear cute matching socks together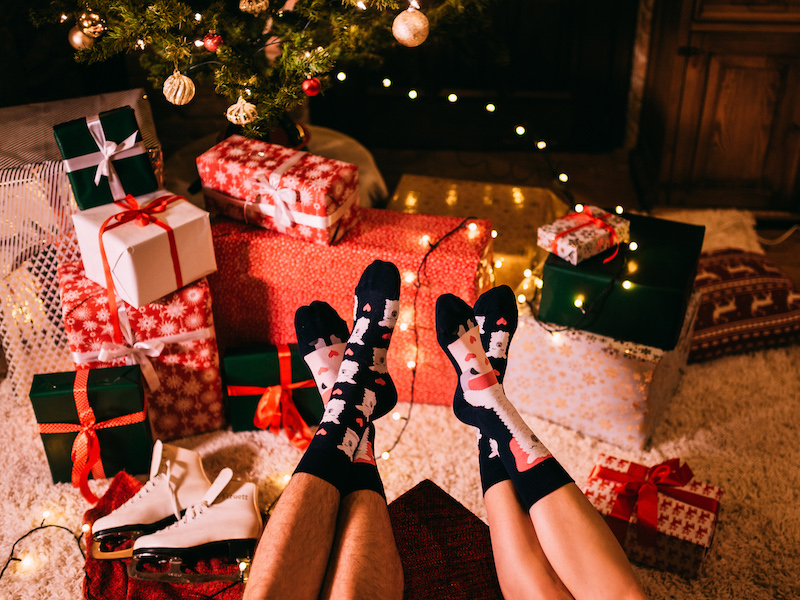 Christmas socks are a holiday special
Picture this: a warm cup of hot chocolate with fluffy marshmallows, the crackling sounds of the fireplace, the smell of homemade gingerbread cookies, and a soft pair of cozy socks. The holidays can't get better than this! There is just something special about Christmas socks. They carry the memories and the holiday spirit all year long. Putting your special festive socks first thing on Christmas morning is one of the best feelings for both children and adults. When you gift a pair of Christmas-themed socks to a loved one, you are also gifting them a special holiday feeling like no other!
Christmas-themed socks carry the holiday spirit all year long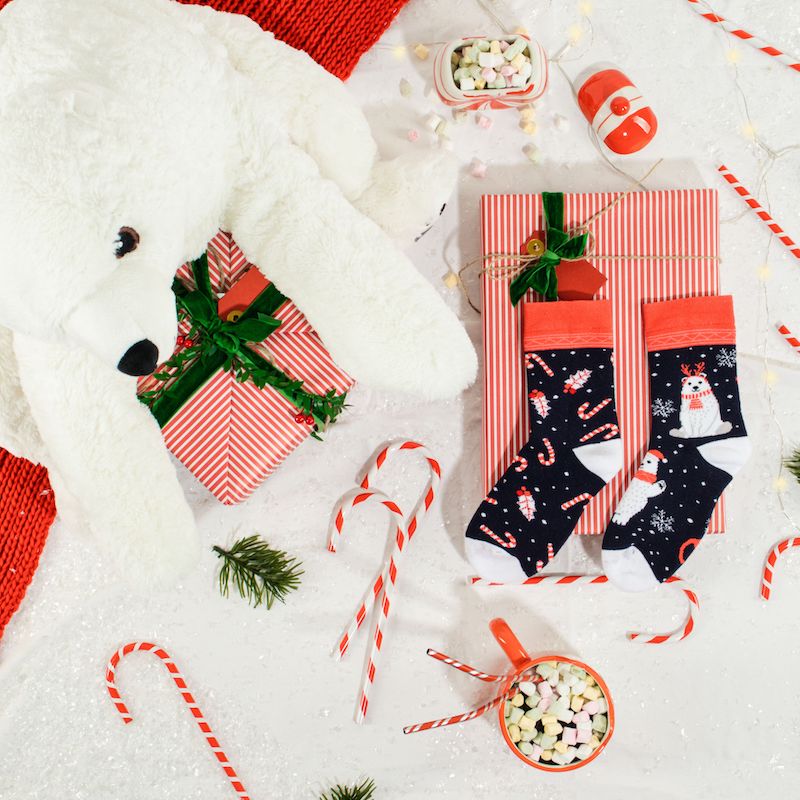 You don't have to worry about buying the wrong thing
If you are worried about buying the wrong thing, don't stress! Just consider getting your friends and family a gift voucher, so they can choose a special pair of Christmas socks themselves. This is a wonderful way of making sure your loved ones buy exactly want they want and need! So, no more holiday gift anxiety and wondering whether your gift will be received well. Even if you know your close people well enough, it is still nice to give them the opportunity to browse the huge selection of funky socks and pick their favorite ones. It's a win-win situation!
Gift vouchers are a great way to escape gift anxiety and let your loved ones pick something they absolutely love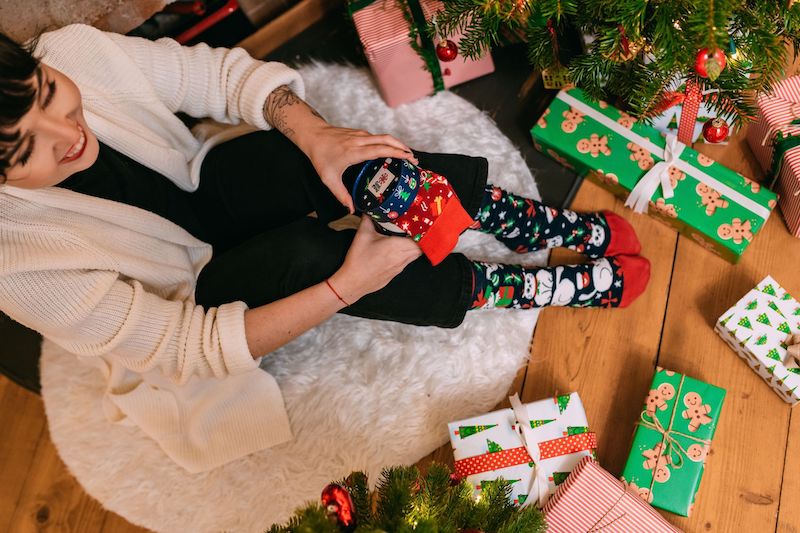 Socks are the perfect stocking stuffers
What is soft, festive, and small enough to fit in a Christmas stocking? That's right! Christmas-themed socks make the best stocking stuffers for both children and adults. It can be difficult to find an interesting gift that can easily fit into a stocking. And maybe you are tired of putting the same old candy bars and chocolate treats every year. That is why the best thing you can do is browse the Christmas sale sock selection, and choose a cool pair of festive socks for your family and friends. You can not only surprise your favorite people with a unique gift, but also grab a pair or two for yourself. Treat yourself, you deserve it!
Funky socks make the best stocking stuffers