Inverness Residence by Studios Architecture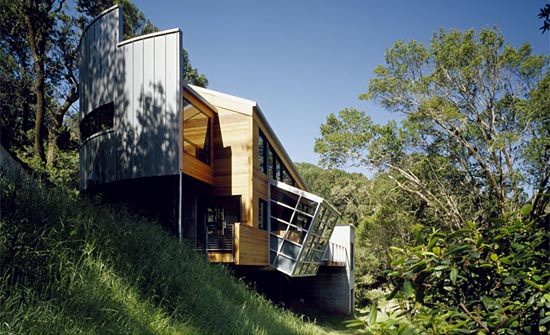 The 177 square meters Inverness Residence is located in Tomales Bay, California on a heavily forested slope.
From Studios Architecture:
This private residence is located on a steeply sloped, heavily forested site just 400 feet from Tomales Bay on California's Point Reyes National Seashore, an area known for its dairy farms and cool, seaside woodlands. The wooded site and its neighboring historic rural buildings inspired STUDIOS' design concept for this house of contrasts, which faces the down-slope view of the Bay.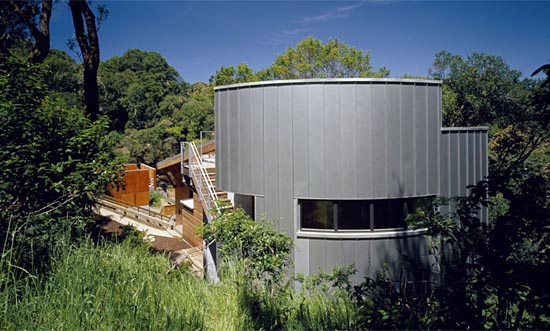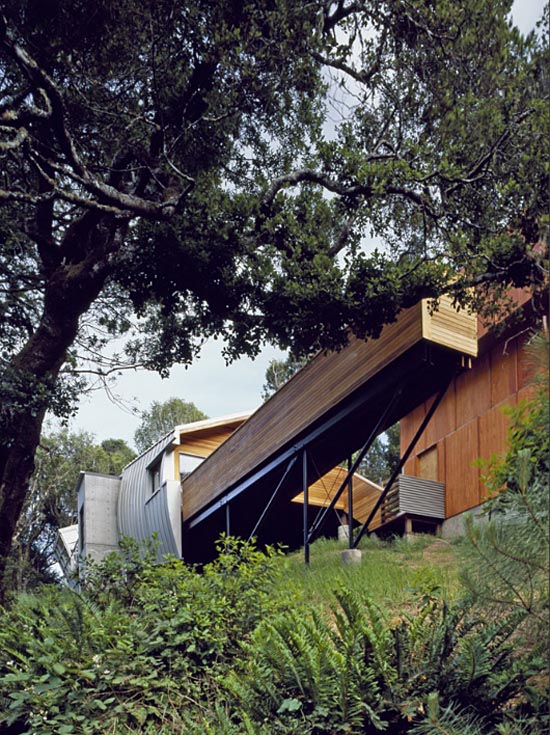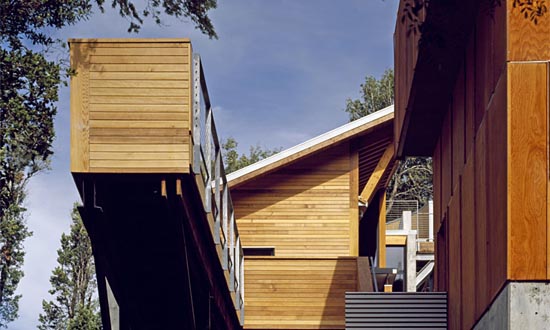 The residence appears as a wood cabin to its immediate neighbors, and as a glass and steel tree house on stilts. Wooden decks and an enclosed glass dining area thrust out from the base shed and appear to float amongst the trees. Strong, earthy materials were selected to stand up to the harsh coastal elements and to respond to the dynamics of the steep site. Concrete walls inside and out anchor the building. An eroded wooden shell encloses the space and positions the open, glazed steel skeleton. An ensemble of garden walls, decks, the garage and gate house engage the site, forming an outdoor compound.