Antirrio Double house by Divercity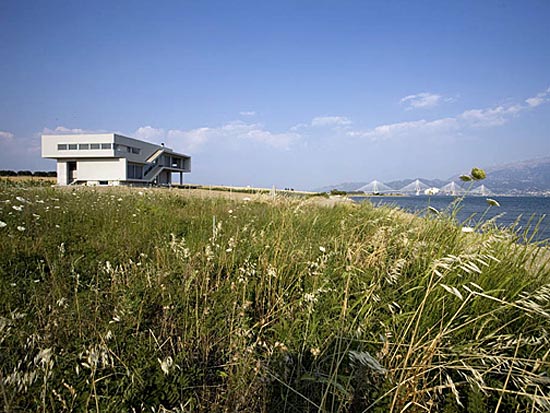 The Antirrio Double house, as the name implies, is actually a building combining two interconnected houses.
From Divercity:
The brief was to create two separate houses that could be inter-connected to function as a single unit. Far from any other structure, the buildings are set on a plot with uninterrupted views of the sea and the surrounding mountains. Both houses are positioned parallel to the coastline in order to maximize the unique views of the Rio-Antirrio bridge to the South East.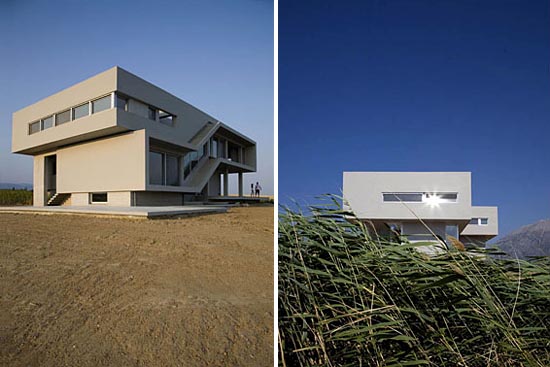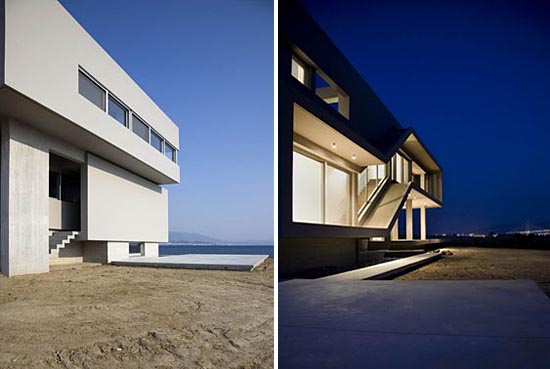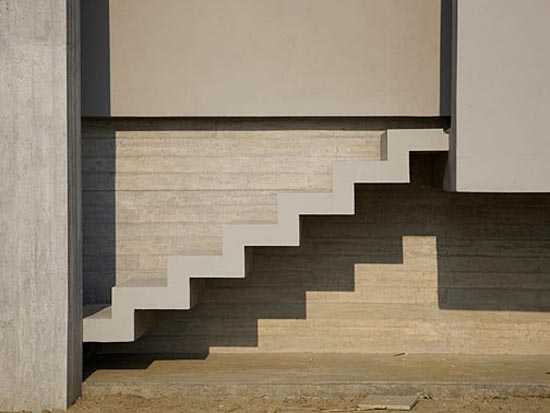 The outline of the first house is delineated by a zigzag line that cuts trough the space, like part of an imaginary prism. The glass facade on the first floor follows this zigzag line, creating a sense of movement and framing the sea view that stretches as far as the horizon.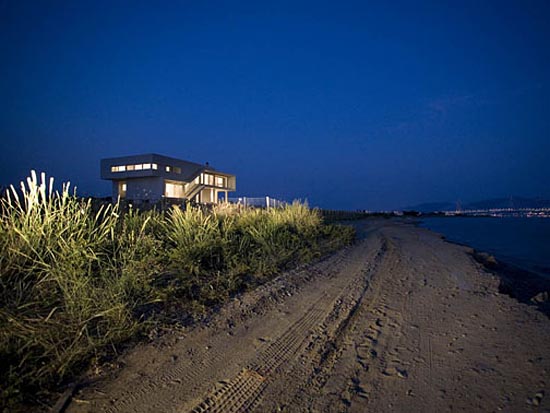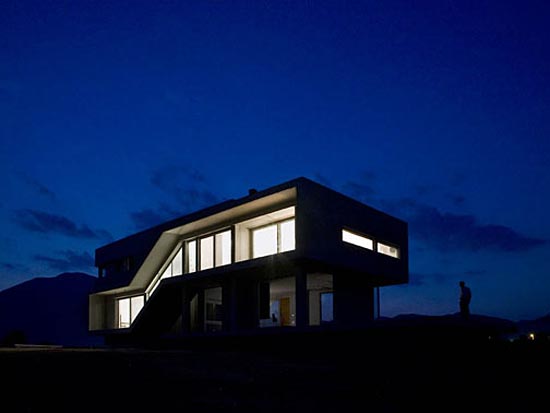 The second residence occupies the remainder of the imaginary prism. The open-plan living space on the ground floor emphasises the sweeping views on all sides, connecting the mountains with the sea.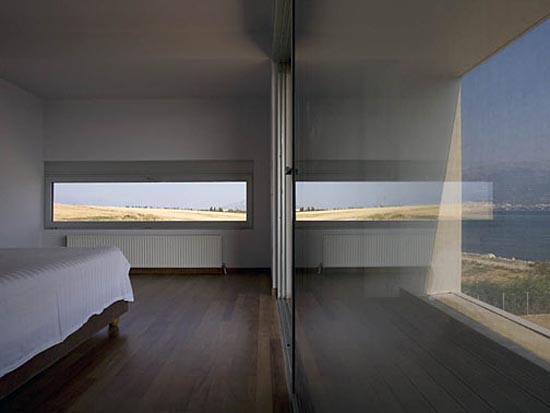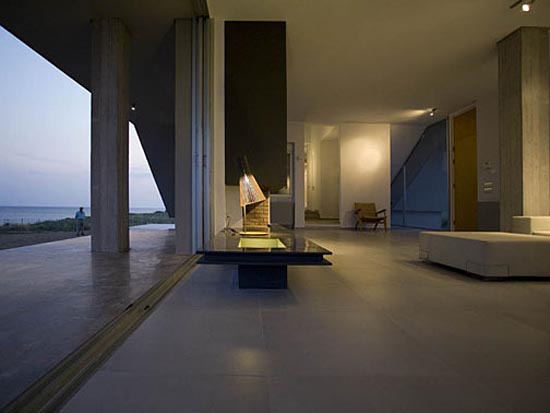 In the bedroom upstairs, which are more enclosed to ensure privacy, the relationship to the landscape is maintained trough a series of linear openings.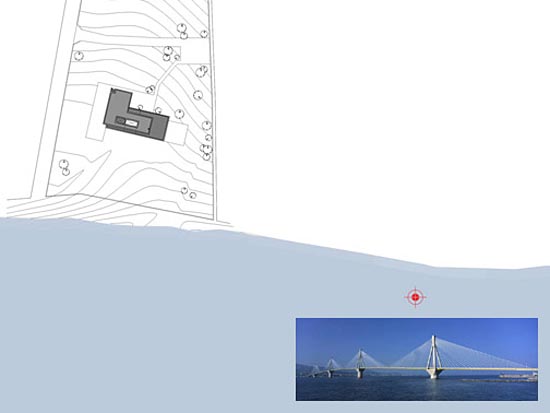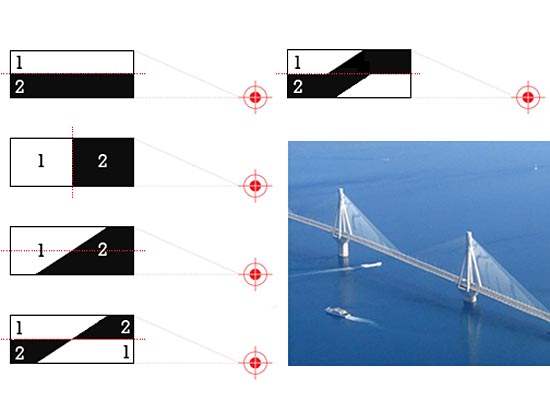 Both buildings share an internal atrium, which facilitates movement between the two and creates visual interplay between the various spaces.
Photos: Cathy Cunliffe