3.1 Phillip Lim Flagship Store in Seoul by Leong Leong Architecture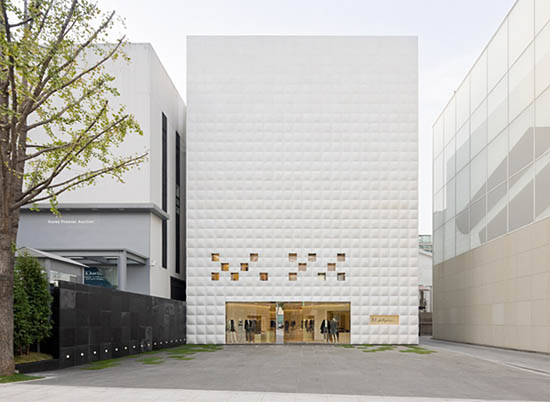 The 3.1 phillip lim flagship store is located in Cheongdam-Dong, Seoul's premiere fashion district.
Elaborating on the concept established in the brand's Los Angeles flagship (2008), the design incorporates a 40-foot facade surfaced in a supple gradient of pillow-like concrete tiles.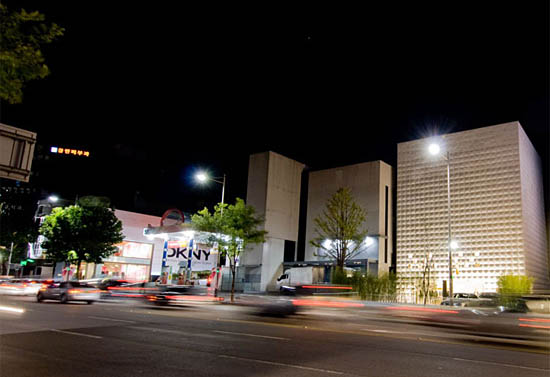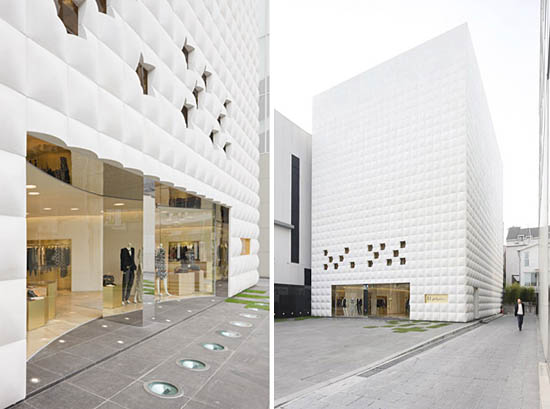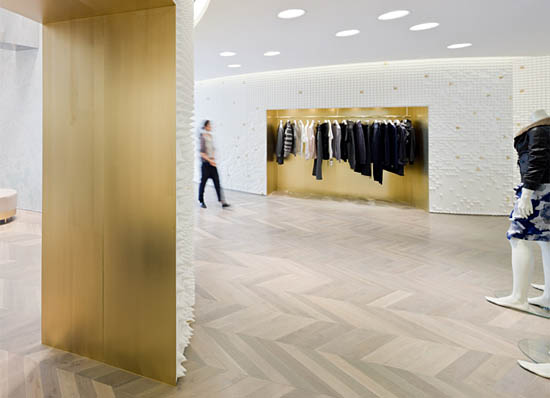 The flowing interior is a sequence of intimate spaces which frame the clothing in tactile materials. These material "linings" create a narrative of atmospheres for unexpected and curious encounters between the client and the clothing. Custom wallpaper inspired by ancient Korean ceramics is the result of an ongoing collaboration with artist Wook Kim.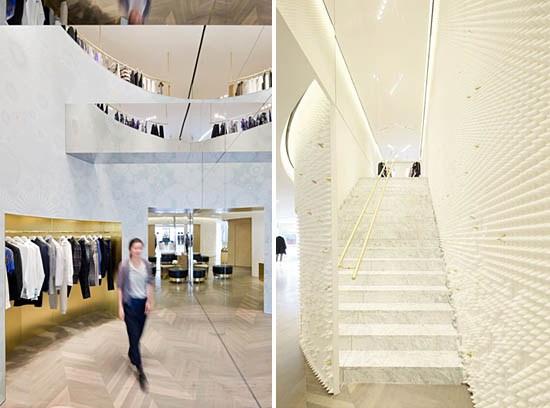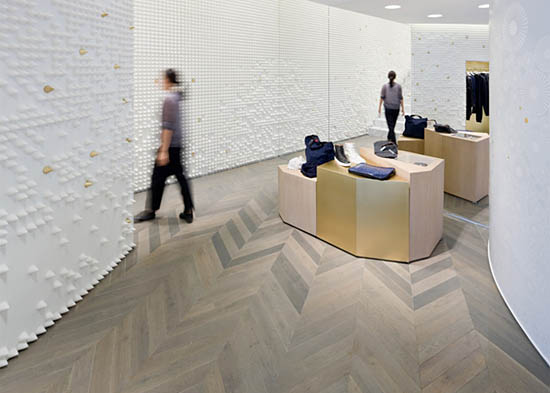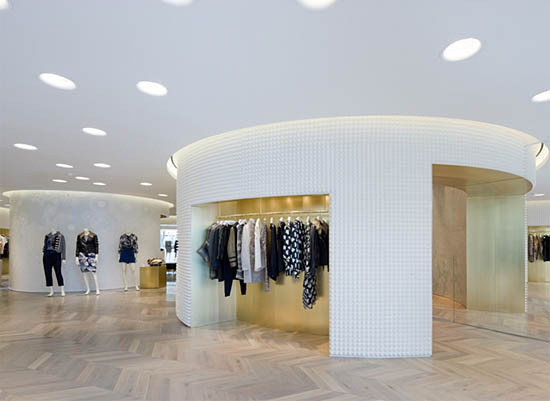 Other wall treatments include a conical wall texture which erodes into a constellation of brass stars, leather herringbone tiles, and a oak floor that slowly transitions through a gradient of grey tones. The perimeter of the interior is lined in mirror creating a "inkblot" effect by doubling the sequence of spaces.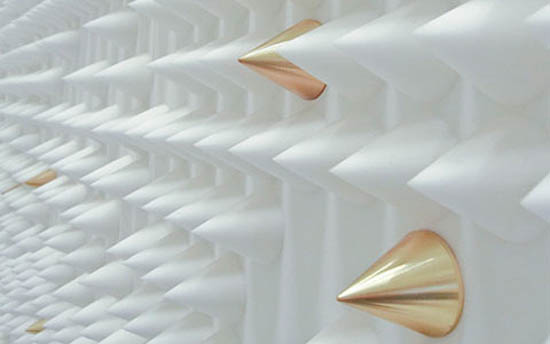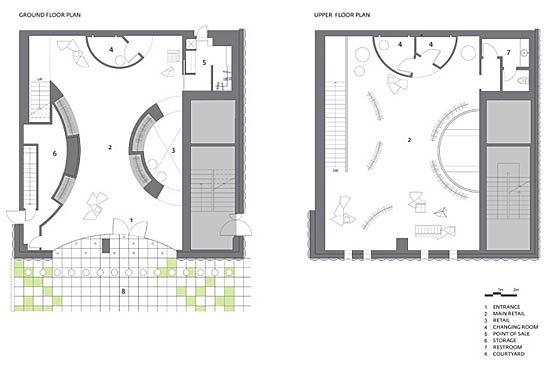 Architects: Leong Leong Architecture