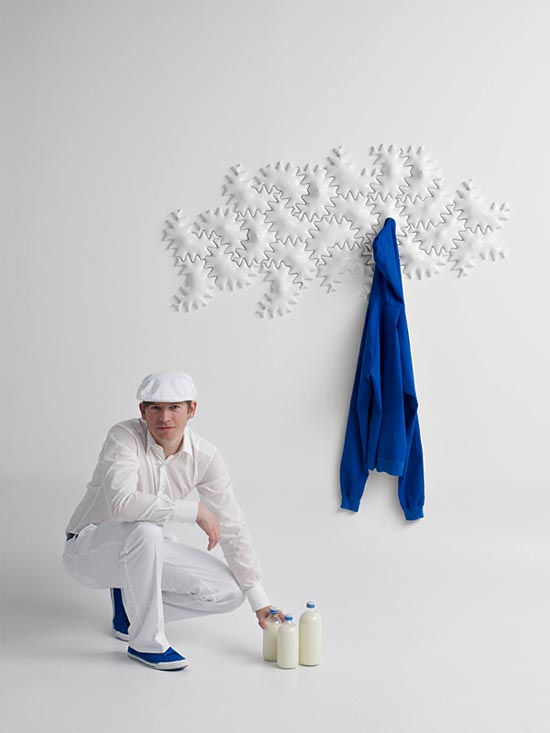 Milky Star is a great way to make your home unique with minor touches. You can make the pattern of the wardrobe yourself and arrange it to your likeness.
Milky Star is created by Pudelskern and is a ceramic wardrobe formed in the likeness of a natural model. The seeds of the flower Ornithogalum dubium seen through a high-resolution microscope reveal surfaces reminding of fantastic landscapes. Star-like pads, some with and some without hooks, interlock like fingers of two hands.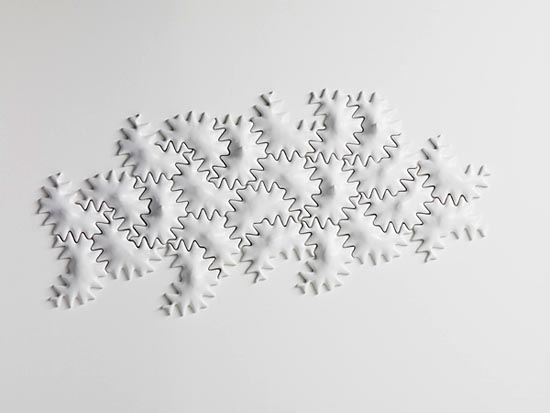 Milky Star is a single unit working as a wardrobe for a wall as well as a repeatable object that can be assembled to a larger area. The outline of each unit allows different positions for the following piece and therefore provides a multitude of possible arrangements – like a puzzle without rules.