"Eureka" lamp by Sander Mulder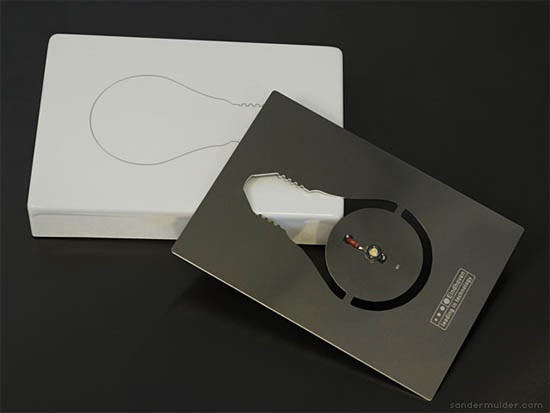 Made from a laser cut sheet of aluminum, in combination with a high power LED, this clever designed lamp operates on 2 button cells.
It is designed as a promotional gift, meaning it can be sent to family, friends and relations using traditional mail, this lamp introduces power LEDs in a very simple way. Designer Sander Mulder made this ambient lighting fixture from off-the-shelves parts and a sheet of aluminum it transforms with one single twist.